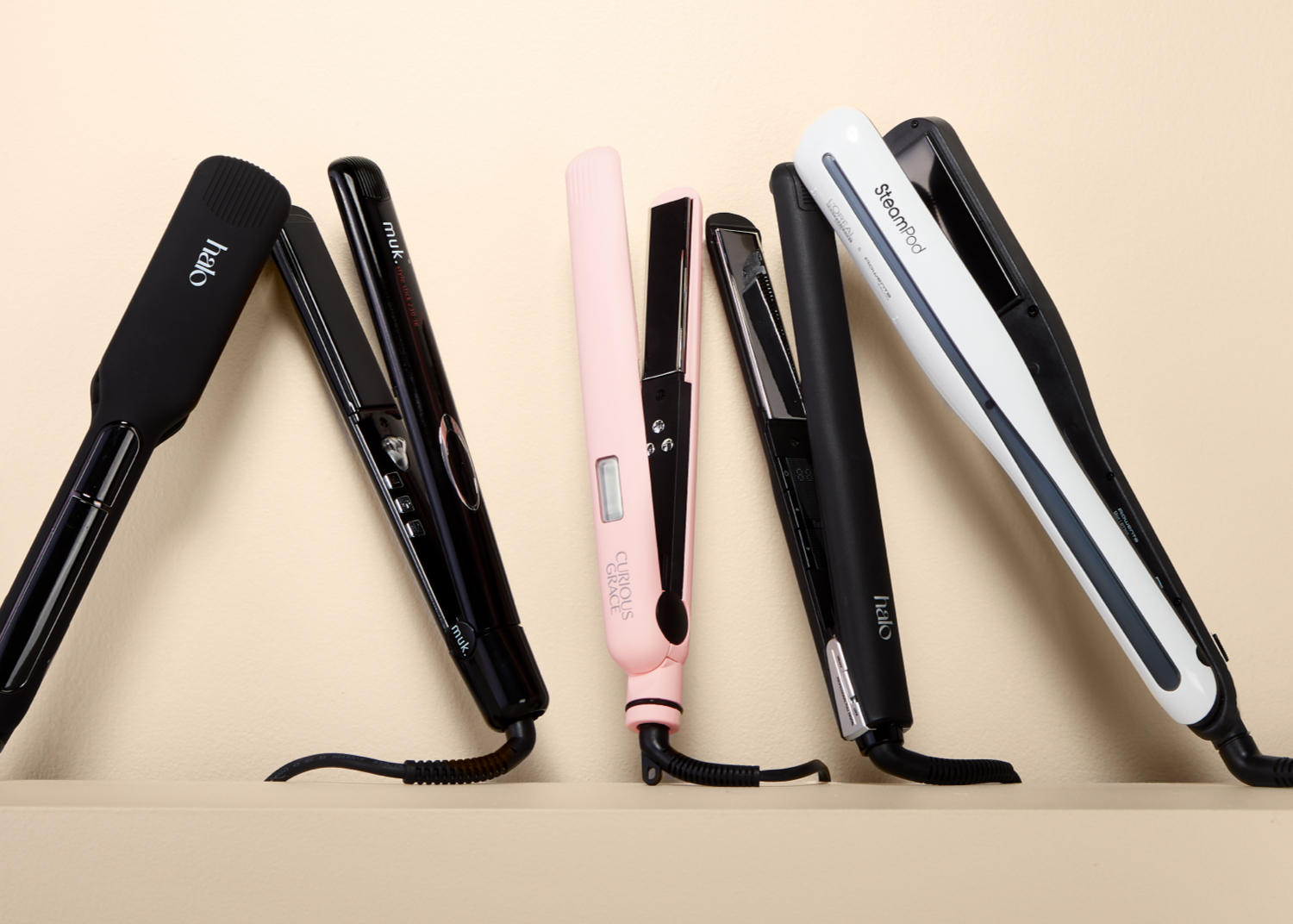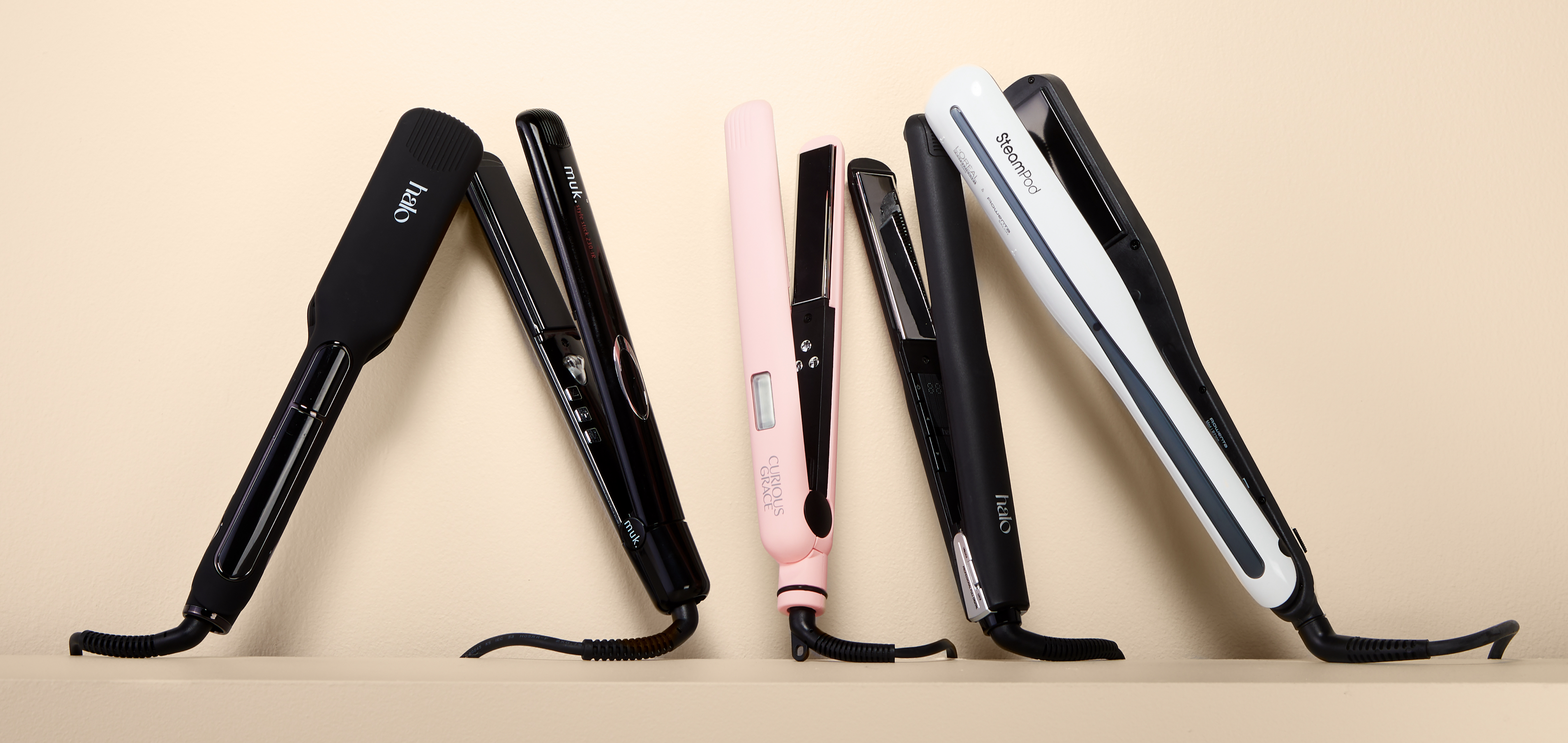 Hair Straighteners
Choose from brands including ghd and Dyson - plus Titanium Hair Straighteners, Cordless Hair Straighteners, Mini Hair Straighteners, Wide Plate Hair Straighteners, and Ceramic Hair Straighteners - that fit your lifestyle and deliver the looks you want.
Ideal for all hair types, Hairhouse stocks only the best hair straighteners. Shop yours today!
The best hair straightener in Australia for every need
It is difficult to choose just one superior brand in the world of hair straightening. After all, there are many renowned brands out there that all have something unique to offer.
From Halo and Babyliss Pro to Curious Grace, there are endless choices in Australia. But the true trick to finding the best hair straightener, straightening brush, or hair straightening comb is matching the right hair styling tools with your hair type. Here's a Hair Straightener Buying Guide to help you choose the hair styling tool for your needs:
Top pick for sleek and shiny hair
Get luxuriously sleek and shiny hair with the BaByliss PRO XPT Straightener. This mini hair straightener features advanced ceramic heater technology and longer titanium-ceramic plates for consistent, even heat distribution. The result? Smooth and glossy locks free from frizz, so you can have smooth, lustrous locks.
Top pick for portable straightening
If you're on the move and need professional results wherever you go, the Dyson Corrale Cordless Straightener Black Nickel/Fuchsia is a top pick among cordless hair straighteners.
This cordless hair styling tool is designed with pioneering technology to allow you to create sleek, salon-like styles no matter where you are. It also has precise heat settings and innovative flexing plates to get powerful styling with less damage.
Top pick for wide plate straightening
Those with thicker, curly, afro, or frizzy hair may find it difficult to get straight hair with most hair straighteners as their hair can be a little resistant. Yet, there is a simple trick to ensure you have the right purchase every time!
Instead of the popular ceramic hair straightener, simply choose a wide hair straightener like the ghd Max Wide Plate Hair Straightener, which ensures maximum contact with your hair. You can also benefit from titanium hair straighteners such as the Halo by Elchim 8th Sense Styler Titanium & Ceramic Hair Straightener. It has adjustable heat settings that make straightening textured or thick hair easier.
Top pick for ceramic hair straightening
If your hair is quite brittle, ceramic hair straighteners or tourmaline hair straighteners will be the best choice. Ceramic hair straighteners are within a safer temperature range, which means further damage to the hair can be avoided.
The ghd Platinum+ Hair Straightener features advanced ceramic technology and optimal temperature for stronger hair, more shine, and more colour protection, making it perfect for all hair types, from thick to fine hair. It also comes in a gift set and includes a paddle brush and a heat resistant bag.
How do you use a hair straightener step by step?
Once you purchase your flat iron hair straightener, it is only a matter of learning how to use it. Fortunately, using a hair styler like this is pretty straightforward.
Since this hair tool can be quite hot, it is important to ensure you use it safely. Always make sure you have a suitable heat resistant surface or mat ready to place your styling iron on when you are done. The same thing applies to other hot styling tools, such as a curler.
Before straightening your hair, wash your hair with a nourishing shampoo and conditioner.
Then, use a hair dryer to blow dry your hair. If you have frizzy hair, you can use some anti-frizz products to counter that. There are special shampoos and conditioners with keratin, but you could also use argan oil or other products.
Once your hair is dry, it is time to add some protection against heat with haircare products. Grab your favourite heat protectant spray or oil and ensure it is saturated properly, especially for those with naturally curly hair. However, avoid applying at the roots of your hair, as this can make your hair appear greasy.
Next, divide your hair into sections to make the styling process a little easier. It does not matter if you use a mini styler, a wide iron, a mini hair straightener, a hair straightener brush, or a regular hair straightener. Sectioning the hair always provides much better results.
Once you have your sections, turn your hair tool on and make sure you select the right temperature setting. Remember, heat settings are dependent on hair thickness and length. These details are usually mentioned in the user manual. Wait for the straightener to heat up.
Place your straightener approximately two centimetres from the root of your hair. Then, straighten each section until you have straightened all your hair.
Those with naturally curly hair can benefit from using a special hair wax, which helps to keep the beautiful result obtained after blow drying and straightening. If you want to save some time on straightening your hair, you could look into the latest hot brush. Instead of using the original iron, the hot hair brush allows you to simply brush your hair straight using hot air.
How do you curl your hair with a straightener for beginners?
Most people curl their hair with a hair curler, a curling iron, or a curling wand, but it is possible to curl your hair with a straightener as well. But how do you go about straightening your hair with this tool?
Whether you have a limited edition small straightener or a micro iron, you can straighten your hair easily with all these hair styling tools by following the steps below:
Grab a small section of your hair.
Clamp the hair and work your way down to the part of the hair where you want the curl to begin.
Turn the straightener 180 degrees and pull down the straightener through the remainder of your hair.
Repeat this method for each section.
What are the benefits of a hair straightener?
Hair straighteners have become an essential tool in many people's beauty routines, and for good reason. These offer benefits that can help you achieve the sleek, smooth straight hair you desire. Enjoy these benefits:
Smooth and sleek hair: Tame frizz and leave your hair looking polished and put together. This hair tool also works wonders for a range of hair types.
Versatile styling: Straighteners are not just for straightening hair. You can create various styles with this versatile styling tool, from elegant waves to bouncy curls.
Quick results: This hair styler heats up quickly, so you can save time and get ready in a hurry.
Hair health: Modern straighteners are designed to minimise heat damage. Ceramic and tourmaline plates distribute heat evenly to reduce the risk of harming hair.
Long-lasting style: This tool can keep your hair looking great all day. You won't need to do frequent touch-ups.
Which type of hair straightener is best?
There are certainly many options to choose from at Hairhouse, and the best straightener for you will depend on your hair type and desired results. However, popular straighteners among our customers include the Silver Bullet Keratin range, the ghd Original Hair Straightener, Dyson Corrale, and Halo X30 Shine Ionic Titanium Wide Hair Straightener. For a quick, flawless, sleek look, a straightener with wide plates is recommended to ensure maximum contact. The ghd Max Wide Plate Hair Straightener is ideal for thick hair.
Ceramic plates are gentler on hair as they distribute the heat evenly. The ghd Platinum+ Hair Straightener and Cloud Nine Alchemy Standard Iron are popular picks. The ghd Gold Hair Straightener also comes with a vanity case for storing, which makes it a gorgeous gift set!
For straightening on the go, you can't go past ghd Unplugged Cordless Hair Straightener in Matte Black!
Buying your hair straighteners online at Hairhouse
Hairhouse has an excellent selection of hair straighteners, both in-store and online, from a variety of well-known and proven brands. Silver Bullet, ghd, Halo, Mermade Hair, and Curious Grace are just a couple of the brands you can expect in our range. Save your favourites on a wishlist, treat your loved ones with a Hairhouse gift card, or shop the best-seller range today and get the sleek and stylish hair you always wanted.
The trusted store for Haircare
Check out our range of haircare and wellness products we have curated to provide you with the tools to have a good hair day every day. From hair brushes, hair dryers, and hair curlers to a selection of Moroccanoil products, diffusers, and more. Shop online now and receive free Australia-wide shipping on orders over $50.