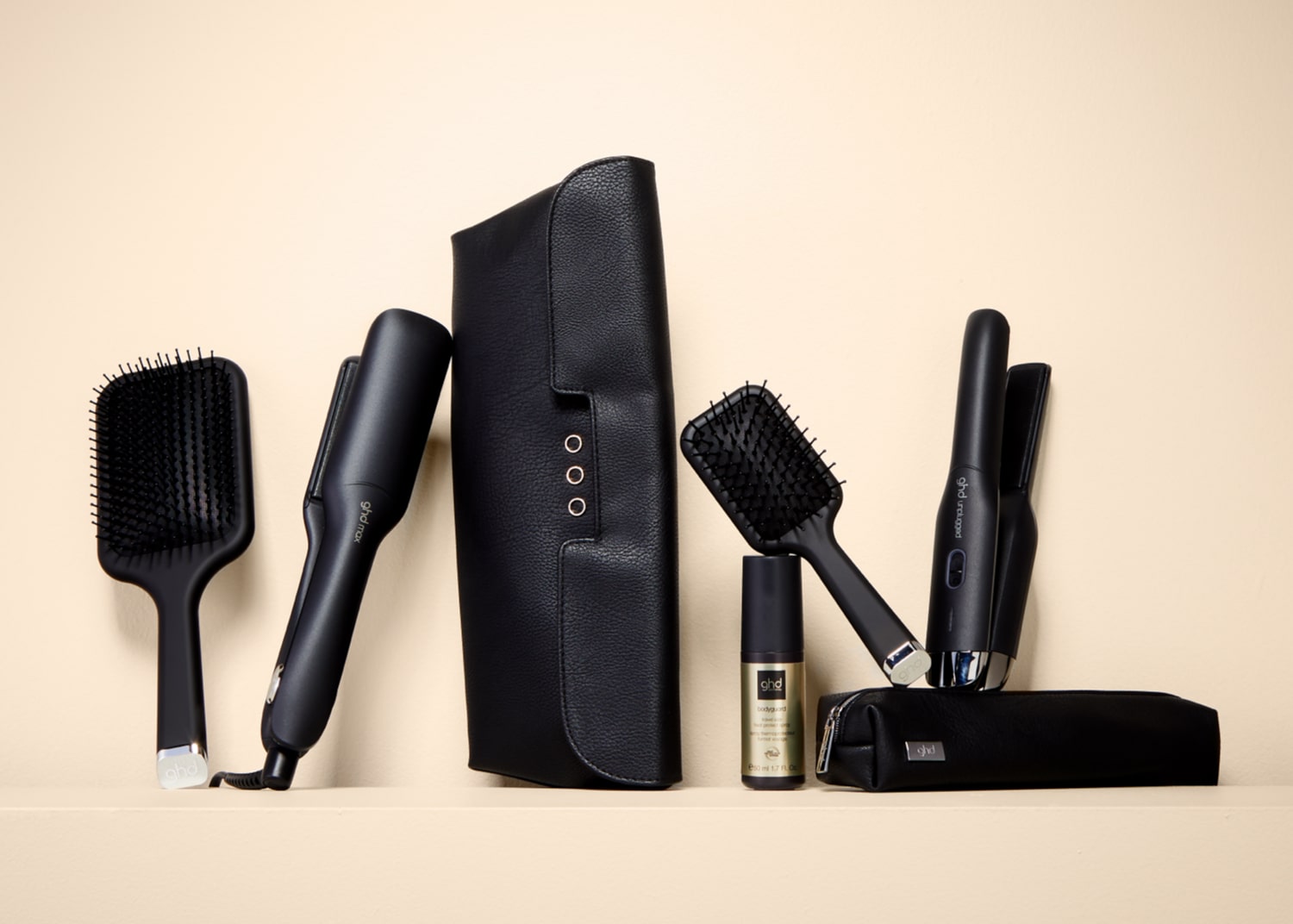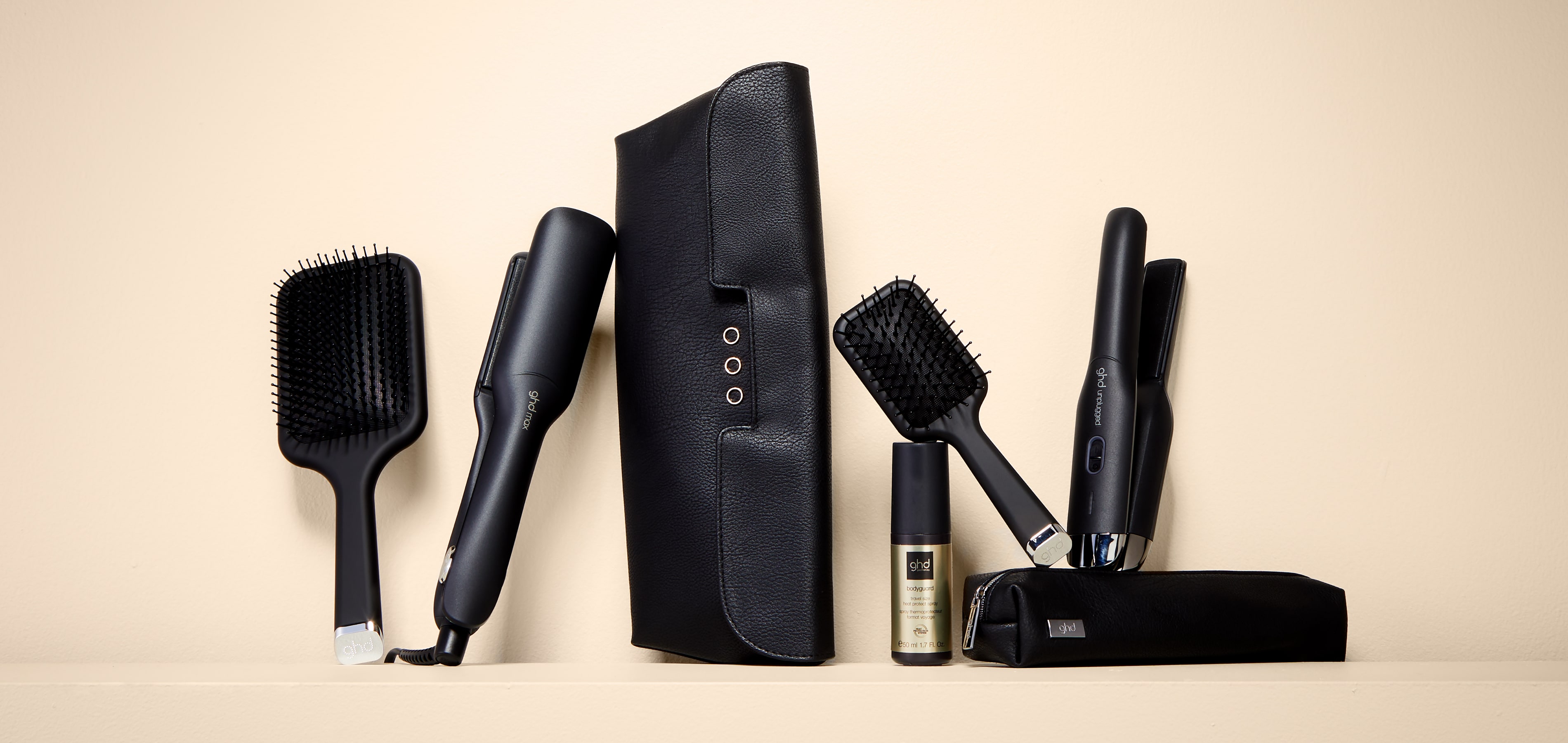 Styling Tool Packs
Convenience is critical when it comes to electricals, so make sure you've got your hairstyling tool kit in check. Our essential electrical hair tool packs put simplicity back into the bathroom and offer various combinations, such as a hairdryer and hair curler combo, ceramic hair straightener with a hairbrush, hair straightening iron with detangling spray, and style wand set.
What is a hair tool pack?
A hair tool pack is a bundled set of hairstyling tools designed to offer a complete styling experience. These packs are curated to include essential electrical styling tools like hair dryers, hair straighteners, hair diffusers, hot hair rollers, hair curlers such as curling wands, hair wavers, curling irons, combs and hairbrushes, and haircare products, all-in-one convenient package. It simplifies your hairstyling routine by providing everything you need to achieve salon-quality results at home.
Get the hairstyle you've always wanted in one convenient pack with our hairstyling tool kits designed to suit every Australian woman and all hair types. Whether you have fine hair or curly hair, we've got best sellers and trending items to add to your wishlist.
What are the advantages of hair tool packs?
Hair tool packs bring a lot of convenience to your hairstyling routine. You get a set of tools that are meant to work well together, so you don't have to spend time shopping for each one separately. This makes your life easier and your hairstyling more efficient.
They are also cost-effective. When you buy a hairstyling tool kit, you often save money compared to buying each tool individually. These packs are priced to give you good value and offer high-quality tools at a more budget-friendly rate.
These packs are also great for everyone, whether you're new to hairstyling or have been doing it for years. If you are a beginner, a pack gives you all the essential tools you need to start. If you are more experienced, it's a convenient way to upgrade several of your tools at the same time.
Quality is another big advantage. Hairhouse offers tool packs with high-quality items that meet professional standards. That means you can get salon-level results right in the comfort of your home.
Lastly, hair tool packs make for great holiday gifts, such as ghd Deluxe Gift Set Platinum+ Straightener & Helios Dryer, ghd Gold Hair Straightener Gift Set, ghd Unplugged Cordless Hair Straightener Gift Set, ghd Creative Curl Wand Hair Curler Gift Set, and ghd Platinum+ Hair Straightener Gift Set. Whether it's a birthday or anniversary, a hair tool pack can be a gift set perfect for any occasion.
What type of hair tool packs are there?
Hair tool packs come in a wide range of combinations to suit different hairstyling needs, hair types, and hair concerns, such as dry hair, oily hair, damaged hair, frizz, and dandruff. Some popular options include a hairdryer paired with a hairbrush, a wide plate hair straightener with a hairbrush, a hairdryer, and a hair curler, a hair straightening iron with detangling spray, and a hairdryer with a heat protectant spray. Choose from our:
Speedy Procurl Curling Tong With Bonus Hi Lift Bounce Tube Curl Creme
Speedy Straightening Iron Black with Bonus Hi Lift Detangle Spray Leave In Conditioner
Speedy Supalite Dryer With Bonus Hi Lift Thermal Spray Heat Protector
Mermade Hair Heatless Curls Kit
Mermade Hair Style Wand Set
Silver Bullet Keratin 230 Wide Plates Straightener - 38mm with Free WetBrush Pro
Parlux Alyon Dryer with Diffuser with Free Ceramic Conical Curler 25mm-13mm
Parlux 385 Dryer with Free Ceramic Conical Curler 25mm-13mm
Parlux Alyon Air Ionizer Dryer 2250W With Diffuser Pack
Cloud Nine Alchemy Iron
Which brand is best for hair styling tools?
Choosing the right brand is important for getting the hairstyle you want. That's why Hairhouse offers a variety of hair tool pack brands, each designed to meet specific hair needs and concerns.
If you have thick or coarse hair, you can count on Silver Bullet. Our Keratin 230 Silver Titanium Wide Plates Straightener has 38mm titanium plates and heat settings that go up to 230°C. It's perfect for taming even unmanageable locks. Plus, it comes with a WetBrush Pro Backbar Detangler, so you can easily style your hair without any breakage or damage.
If you have curls, check out Speedy. The Procurl Curling Tong comes with an Ultra-Smooth Ceramic Barrel and adjustable temperature control to ensure frizz-free, glossy curls. This hair tool pack also includes a bonus Hi Lift Bounce Tube Curl Creme, which is vegan, sulphate-free, and paraben-free.
For powerful yet lightweight hairdryers, go for Parlux. Our Parlux Alyon Dryer offers 2250 watts of controlled power and has a lifespan of up to 3,000 hours. This hair tool also uses ionic technology to make your hair smooth and shiny. It's a great choice for any hair type and gives you professional-level results at home.
Finally, Cloud Nine offers the Alchemy Touch Iron, the world's first automatic straightener with instant heat. This is perfect for you if you are on the go. The mineral-infused ceramic plates and automatic switch-off safety feature make it great for daily use.
What tools are used for hair styling?
Whether you're going for a salon-quality blowout, straight, sleek locks, or voluminous curls, you need the right hairstyling tools to achieve professional hair stylist results. That's why we've got styling tool kits and hair styler packs that include everything you need. You'll find hairdryers, hair straighteners, curling wands, and more in these kits.
A hairdryer is basic but essential. It dries your hair and helps set your style. If you have curly hair or want to reduce frizz, you can add a hair diffuser to your hairdryer. A hair straightener is versatile. It can straighten your hair and can also be used for curling.
For making curls, a curling wand is the tool you need. It comes in different sizes for different types of curls, from loose waves to tight ringlets. Whether you're new to hairstyling or you've been doing it for years, our tool kits give you what you need for good results at home.
Shop styling tool packs at Hairhouse
Get all the hairstyling tools you need in one go with styling tool packs at Hairhouse. Shop our hair styler kits and take the guesswork out of achieving professional hair stylist results. Our checkout process is straightforward, whether you're shopping online or in-store. We also offer free shipping for orders over $50 in Australia.
More from Hairhouse
In addition to hairstyling tool packs, Hairhouse offers a wide range of products for all your beauty needs, from professional-level hairstyling products, haircare essentials, and skincare items to hair removal solutions. Find everything you need for complete hair and skin care here and browse our range, which includes: