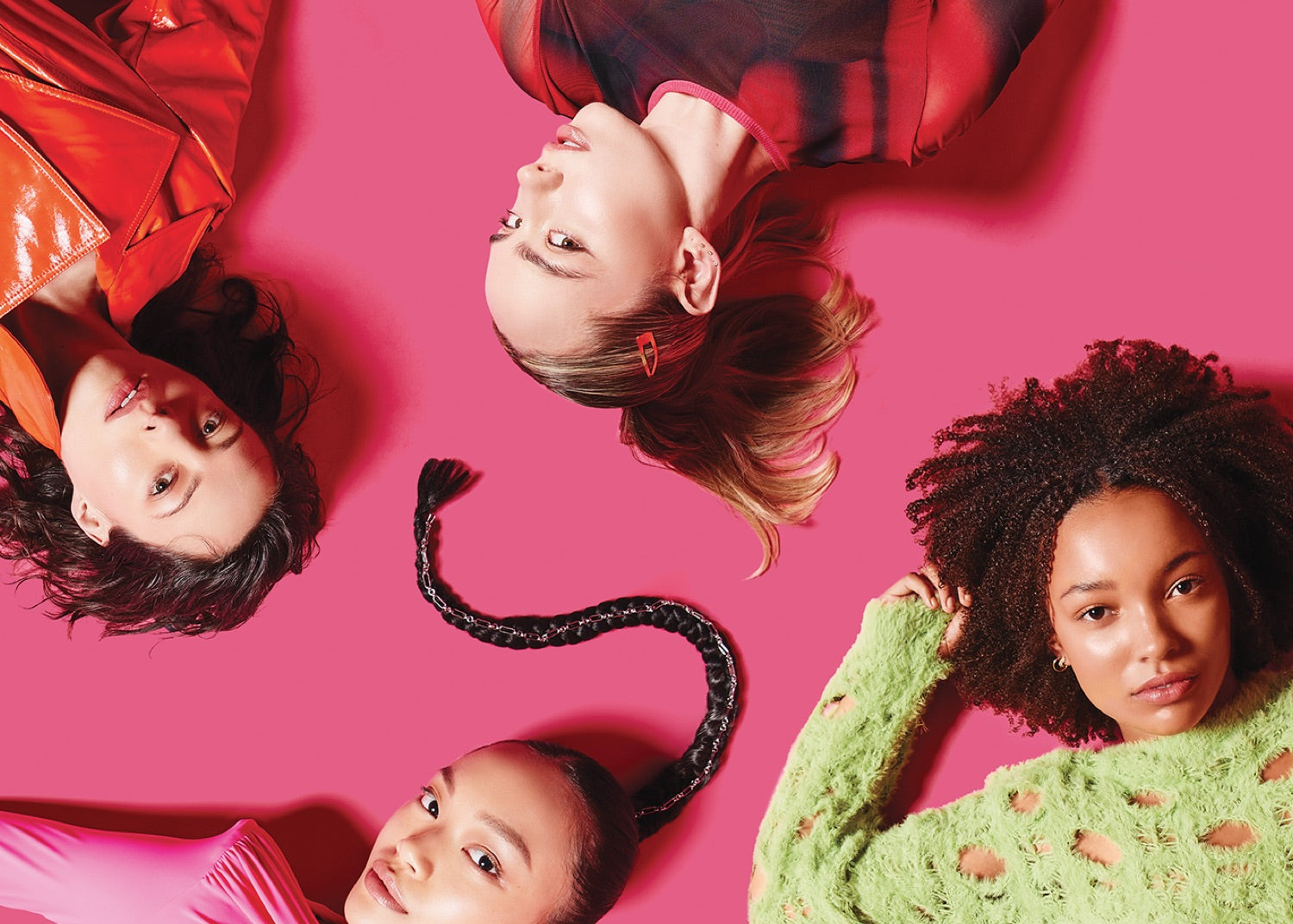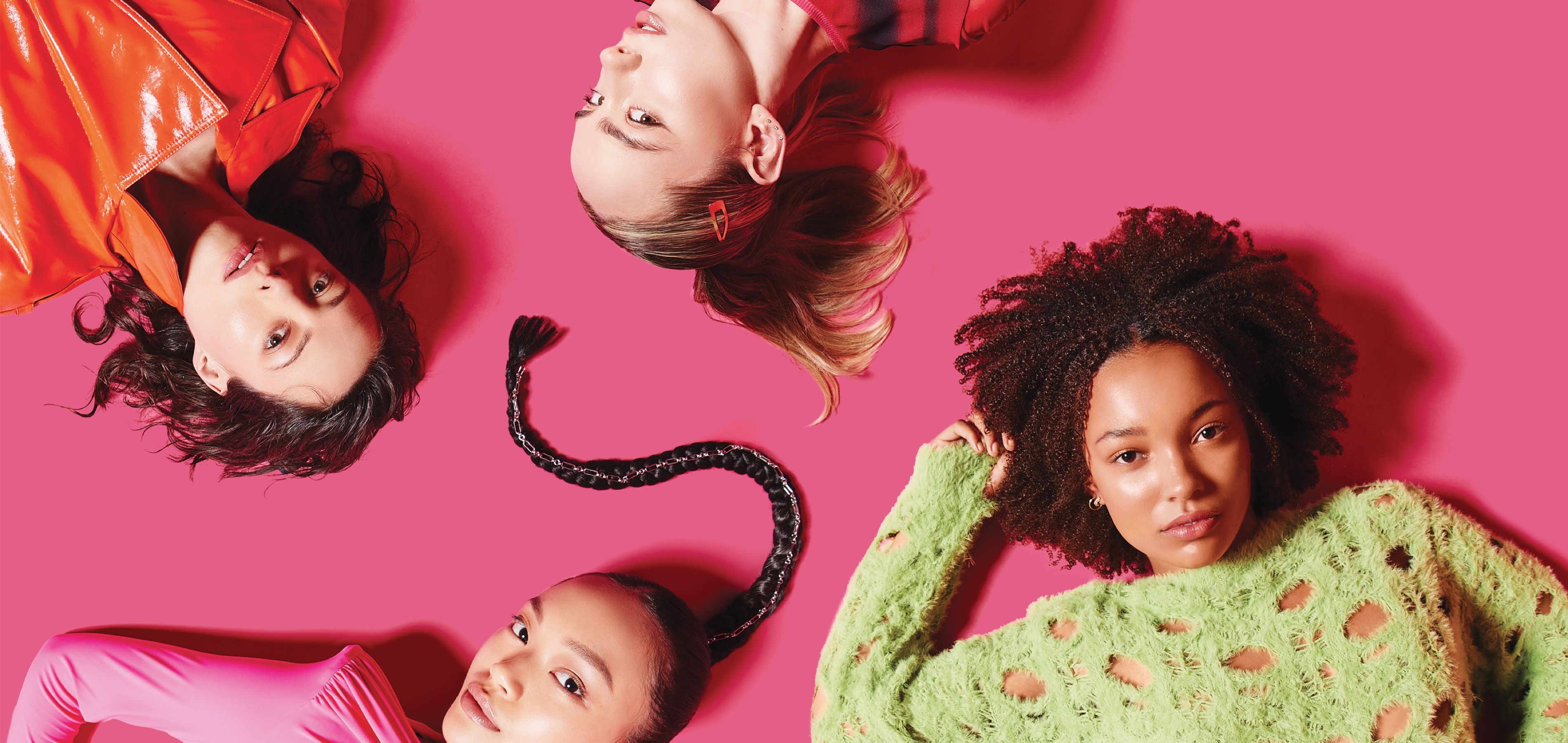 Juuce
Juuce acts as the perfect hair elixir. Boasting six natural botanicals including dandelion, aloe vera, Kakadu plum, wattle seed, desert lime, and quandong, Juuce is the clear choice for hair care.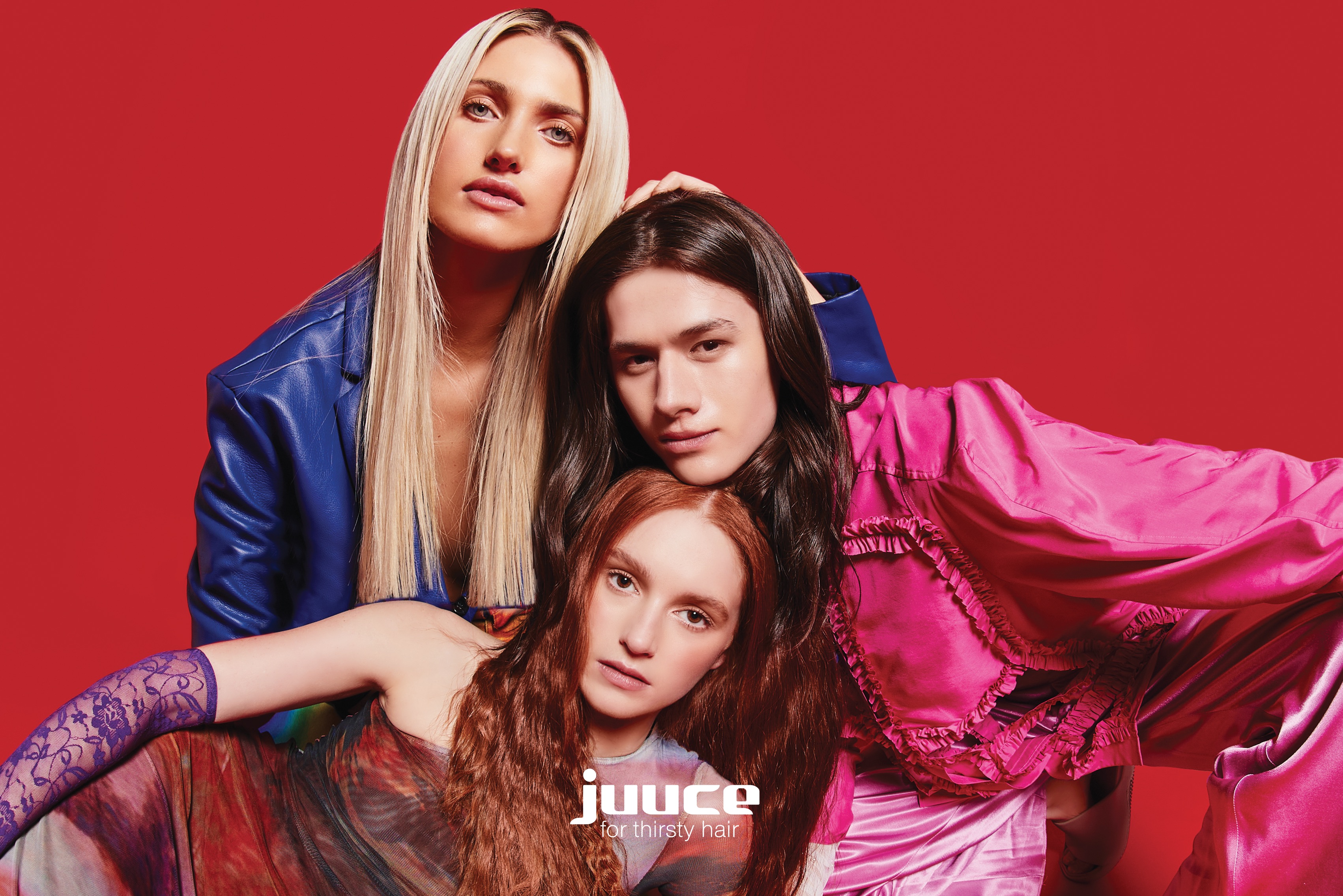 Behind the Brand
What Are the Best Juuce Hair Products? Where Are Juuce Hair Products Made? Juuce is proudly 100% Aussie made and owned. Australian botanicals feature heavily in their products as a natural, cruelty-free way to boost hair health and give your locks the support they need to stay soft, strong, and shiny.
How to get the look with Juuce
Originating from Australia and proudly owned within its borders, Juuce was founded in 2000. It has earned recognition as a versatile and readily embraced collection, tailored to cater to diverse individuals and hair textures. The essence of the Juuce brand lies in its simplicity, functionality, and clear alignment with anticipated outcomes. With a focus on ease of use and comprehensibility, Juuce effectively fulfills its promised results.
You just won't be able to get enough of Juuce products! This Australian-made quality hair care range – including shampoos, conditioners, hair treatments, and styling products - is infused with potent botanicals and vegan formulas that restore and refresh locks to the most outstanding level of health and shine.
What Are the Best Juuce Hair Products? Where Are Juuce Hair Products Made?
Juuce is proudly 100% Aussie made and owned. Australian botanicals feature heavily in their products as a natural, cruelty-free way to boost hair health and give your locks the support they need to stay soft, strong, and shiny.
There is a Juuce hair product for every hair type!
Want Shampoo and Conditioner? Juuce Shampoo and Conditioner are designed for every hair type, every day in various sizes to suit every budget - from 100ml to 1Litre!
Want to hit refresh on blonde hair? Try Juuce Silver Blonde Shampoo, a toning shampoo that boosts blonde and grey hair and prevents brassiness.
There is a product from Juuce for curly hair too! The Miracle D-Frizz Shampoo uses an anti-frizz formula to tame, smooth, and moisturise unruly and dry hair.
To add shine and hydration, shop Juuce for thirsty hair with Silk Hydrate, a lifesaving shampoo for parched and brittle tresses that instantly restores and rebalances moisture and protein in hair.
For colour treated tresses, Colour Life Shampoo conditions dryness caused by chemical treatments while preventing colour fade and guaranteeing long-lasting colour intensity.
Juuce Hair Treatment offers aid for your hair. Choose from a wide range of serums, masks, and creams that address any hair concern.
Angel Mist contains argan oil to detangle strands, keeping them moisturised and protected against damaged caused by curling irons , hair straighteners , hot brushes , and blow dryers.
Halt colour fade with Solar Enz, which strengthens hair, preventing colour fade towards the hair ends. Botanic Oil Serum further soothes and softens dry hair through an infusion of almond, macadamia, argan, and jojoba oil.
On the go? The Juuce 1 minute hair treatment repairs frazzled hair in 60 seconds through a natural infusion of Australian botanicals that restore moisture, remove product build-up and protect against heat, humidity, and UV rays.
Shop Juuce Hair Styling Products. From sprays, waxes, mousses, and powders, there is a styling product to create any look! Pump up fine hair with the Amp It Up spray that lifts roots and adds height and body to hair, maintaining your blow-dry for the entire day!
Get easy, everyday texture with Messed Up Cream! Best applied to damp hair, blow-dry product into the hair to reveal free-moving, lasting hold with a matt finish.
Tame and smooth curls with Juuce After Midnight, a humidity-resistant smoothing cream ideal for sealing curly, coarse hair shafts in seconds.
Let your creativity loose with Sculpt Lotion, which infuses body and bounce at the roots. Use before blow-drying to give hair a natural, voluminous body.
There's something for the boys from Juuce too! Shop a vast range of powerhouse waxes that offer control over hair and beards. Choose from stronghold texturisers and mega hold, matte finish wax to stable hold wax with a mouldable finish. Finish your look with a Juuce hairspray like Stuck Up Lacquer which holds any shape with maximum gravity-defying control and brushes out easily.
Are Juuce Hair Products Cruelty-Free?
Juuce hair products are vegan friendly and sulphate, paraben, and cruelty-free. What's not to love about this homegrown brand that protects your hair and the planet! Containing a truckload of natural ingredients derived from powerful Australian botanicals and oils, each formula creates healthy hair without harming the environment.
How Do I Use Juuce Blonde Shampoo and Blonde Conditioner?
Whether you've got natural blonde, bleached , or highlighted locks – it's super easy to keep your shade looking cool and fresh with a blonde toning shampoo and conditioner! Containing blue-violet pigments that counteract the yellow undertones that can take hold of blonde or grey hair, these products make erasing dullness and brassiness a breeze.
Hairhouse have you covered with a great range of Juuce hair care for blonde and grey beauties alike. And they are super easy to use. Here's how to get started with our toning shampoo and conditioner!
1. Wet hair. Massage a small amount of shampoo into damp hair, taking care to work it into the roots and ensure every strand is covered.
2. Add a bit of water if needed to get a good lather.
3. Leave on hair for a few minutes to allow the purple pigments to do their magic. If your hair is extra brassy, leave the product on for a bit longer.
4. Rinse thoroughly.
5. Follow up with a Juuce Toning Conditioner for blonde hair.
6. Apply a small amount of conditioner into your palm.
7. Massage into clean, wet hair and avoid the roots.
8. Work the rest into your scalp using your fingertips.
9. Leave on hair for up to 5 minutes before rinsing thoroughly.
So, what is the secret to Juuce formulas? It lies within a powerhouse combination of six richly nourishing Australian botanicals loaded into every one of their hair care products. These include Kakadu plum, dandelion, aloe vera, wattle seed, desert lime, and quandong, which work overtime to protect, moisturise, repair, smooth, soothe and colour-extend any hair type and texture.
Juuce infuses the hair with antioxidants, vitamins A, C, E, and B-Complex, enzymes, and amino acids that promote hair growth and strengthen cuticles to prevent free radical damage and encourage shine and elasticity.
Where Can I Buy Juuce Hair Products?
Buy Juuce hair products online at Hairhouse or in-store at your nearest local Hairhouse salon . It's that easy to uncover a world of Juuce shampoos, conditioners, toners, treatments, and styling products!
It's never been easier to revamp your hair naturally with vegan formulations free from the harsh stuff. Get shopping now and receive free shipping on orders over $50!