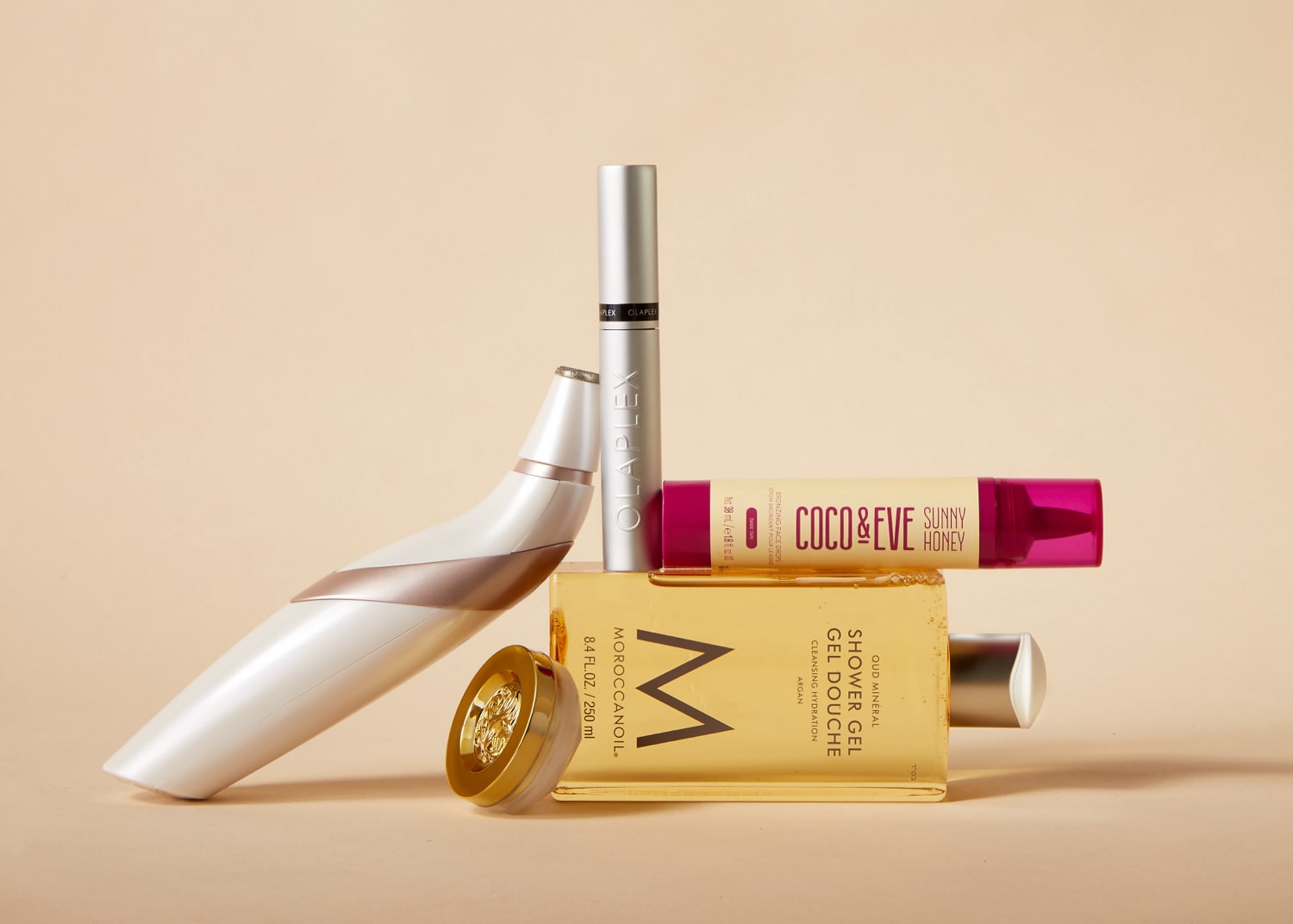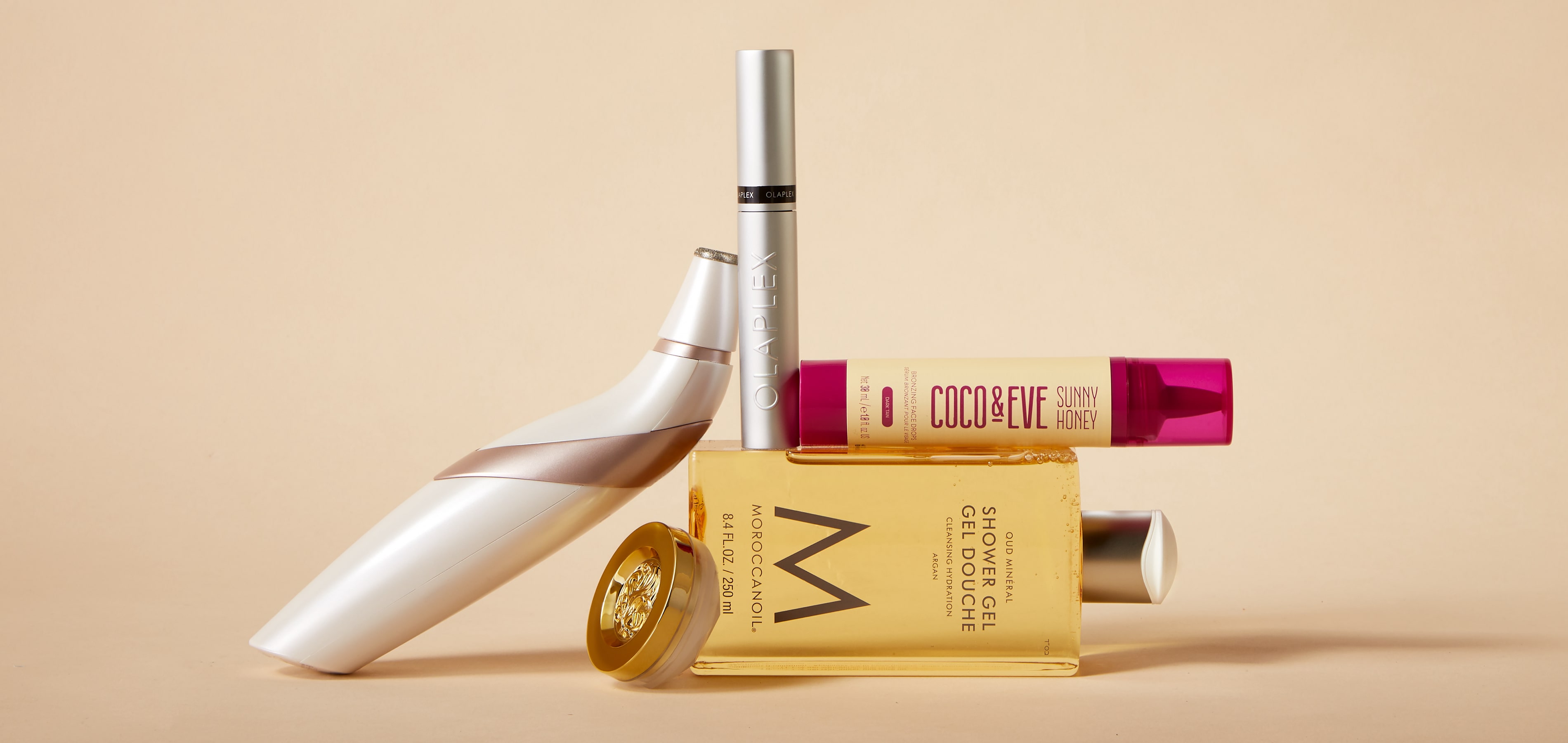 Skincare
For beautiful skin you need a skin care routine using the best skin care products for your skin type. Your skin care products should include cleansers, toners, moisturisers,and creams designed specifically for eye care. Find the best skin care brands for all skin types including men's skin care at Hairhouse!
What Skin Care Products Should I Use?
A daily skin care regimen that's targeted for your skin type is key to maintaining the long-term health and beauty of your skin. When it comes to which products you should include in your routine, you need to consider your skin type and areas of concern.
At its most basic, your go-to skin care products should include:
A cleanser to thoroughly wash your face morning and night. Cleansers come in many different types. There are cream cleansers, gel cleansers, foaming cleansers, and cleansers that combine face care with soap and shampoo to save time.
A toner to apply after the cleanser that will soothe and smooth skin while removing any traces of leftover makeup, oil, and dirt.
A moisturiser to soften, hydrate, and protect the skin. Moisturisers can be specifically made for sensitive skin, oily skin, dry skin and more. You should use a moisturiser day and night to ensure your skin is always properly hydrated.
An exfoliator to use once or more a week that will slough off dead skin cells and promote skin cell turnover for brighter, smoother and clearer skin.
Sunscreen protects your skin from harmful UV rays and prevents premature signs of aging, such as wrinkles and dark spots, as well as skin cancer.
What are the Best Skin Care Products for Men and Women?
Hairhouse stocks the best skin care brands in Australia for protecting and preserving your skin's health. Check out some of our most popular products for teenagers, men and women that are available now at Hairhouse:
• Best for sensitive skin –The Balense Hydrating Gentle Cleanser is free from harsh chemicals that can irritate skin that is sensitive, such as parabens, sulphates and fragrance. With Blue Green Algae, it's safe to use every day to clean, balance, hydrate and protect skin.
• Best for dry skin – Hydrate dry skin with a moisture-rich product like Davroe Body & Face Cleansing Gel. This eco-friendly skin care moisturiser contains Aloe Vera and Australian Illawara Flame Tree extracts to condition, hydrate and smooth all skin types. Follow up with a Bling Pop Glacier Moisturizing Mask with mineral-rich water to leave the skin looking radiant and feeling irresistibly soft and smooth! For the ultimate skin care pack for dry skin, the Balense Quench Pack gives you everything you need to combat dryness and protect the skin against further damage.
• Best for oily skin – Get your shine under control with Balense Oily Skin Moisturiser. It reduces oil and improves redness and acne within 8 weeks for a smoother complexion with less impurities. The Balense Mattify Pack is a skin care kit made for oily skin that includes this moisturiser plus exfoliating cleanser, sunscreen and blemish serum for complete shine control.
• Best for acne – A good face mask will detoxify your skin and help to minimise acne and breakouts. The Alya Skin Pink Clay Mask is a top pick for acne skin care and extracts nasties from the skin to prevent bacterial build-up that causes pimples while also brightening and shrinking pores.
• Best for anti-aging – Banish fine lines and wrinkles with a collagen mask from Bling Pop. The Collagen Skin Gel Mask enhances skin elasticity while the Collagen Healing Eye Mask hydrates and relaxes the delicate skin around the eyes. You can also try the Balense Ageless Eye Cream to reduce wrinkles and dark circles in 28 days and the Davroe Body Firming Lotion for improving cellulite and stretch marks.
• Best for men – Men will love the V76 4-in-1 Cleansing Foam that combines shave cream, cleanser, shampoo and body wash for a do-it-all product that saves time and money. Choose Paul Mitchell Tea Tree Shave Gel for sensitive skin. The American Crew Revitalising Toner will soothe skin after shaving and prevent redness.
What Makes a Good Skin Care Product?
At the heart of every good skin care product is high-quality active ingredients that have been specially formulated to target specific areas of concern for different types of skin. There are some skin care ingredients that stand above the rest when it comes to effectiveness and have been scientifically proven to have long-term benefits for the skin. When looking for a skin care product to add to your daily routine, consider ones that include these powerhouses:
• Hyaluronic acid for retaining moisture in the skin
• Vitamin C for antioxidants that can even skin tone, repair damage and promote collagen for firmer, younger-looking skin
• Retinol for promoting skin renewal and minimising fine lines and wrinkles
• AHAs for hydration and to increase collagen and skin thickness
• Argan oil to deeply moisturise and soothe inflamed skin
• Vitamin E for hydration, skin repair and anti-inflammation. Vitamin E and Vitamin C work best when they are paired together!
Why is Skin Care Important?
A targeted skin care routine is essential for making sure your skin stays gorgeous and glowing at every stage of your life. As the largest organ in the body, healthy skin is important not just for your physical appearance but for your overall general health.
Skin cells are shed daily which means that skin needs to be properly cleaned every day to prevent it from becoming dull and clogged with impurities. The right products used regularly can help to:

1. Remove oil, dirt and dead skin cells for clearer skin
2. Reduce the signs of aging, including fine lines and wrinkles
3. Minimise the appearance of pores and imperfections
4. Control acne breakouts and restore skin balance
5. Protect your skin from UV damage and other stressors
6. Brighten and hydrate the skin for a healthy and younger-looking complexion
Does a Morning and Night Skin Care Routine Work?
A morning and night skin care ritual can do wonders for any skin type and give your skin everything it needs to look and feel its best. Put on a headband to keep the hair off your face and follow these basic routine steps with products that suit your type of skin:
Morning routine –
• Apply a cleanser to wash the skin and pat dry
• Use a toner to refresh and remove residual debris
• Follow with a serum tailored to your concerns. Vitamin C is an excellent choice for everyone
• Apply a moisturiser
• Finish with a sunscreen with SPF30 or higher
Night routine -
• Use a cleanser to remove the day's makeup
• Refresh the skin with a toner
• Treat your skin with a serum, such as retinol
• Apply an eye cream to soften and nourish the eye area
• Add an acne treatment if breakouts are a problem
• Use a moisturiser to soften skin while you sleep
• A face mask can be used 1-2 times a week for extra hydration!
Put together the perfect skin care routine today when you shop the Hairhouse skin care range and gift sets online. Spend over $50 and receive free delivery to anywhere in Australia!