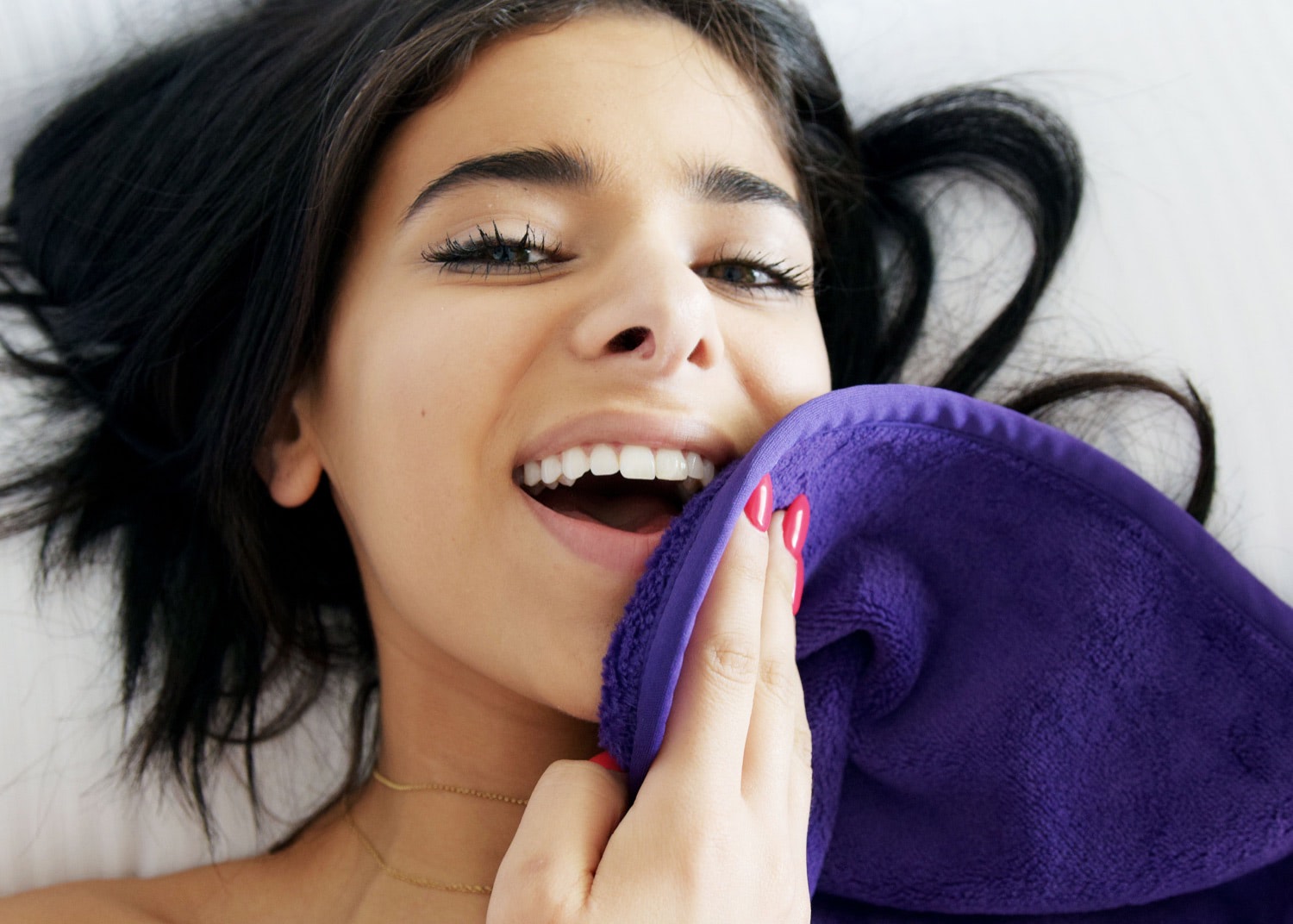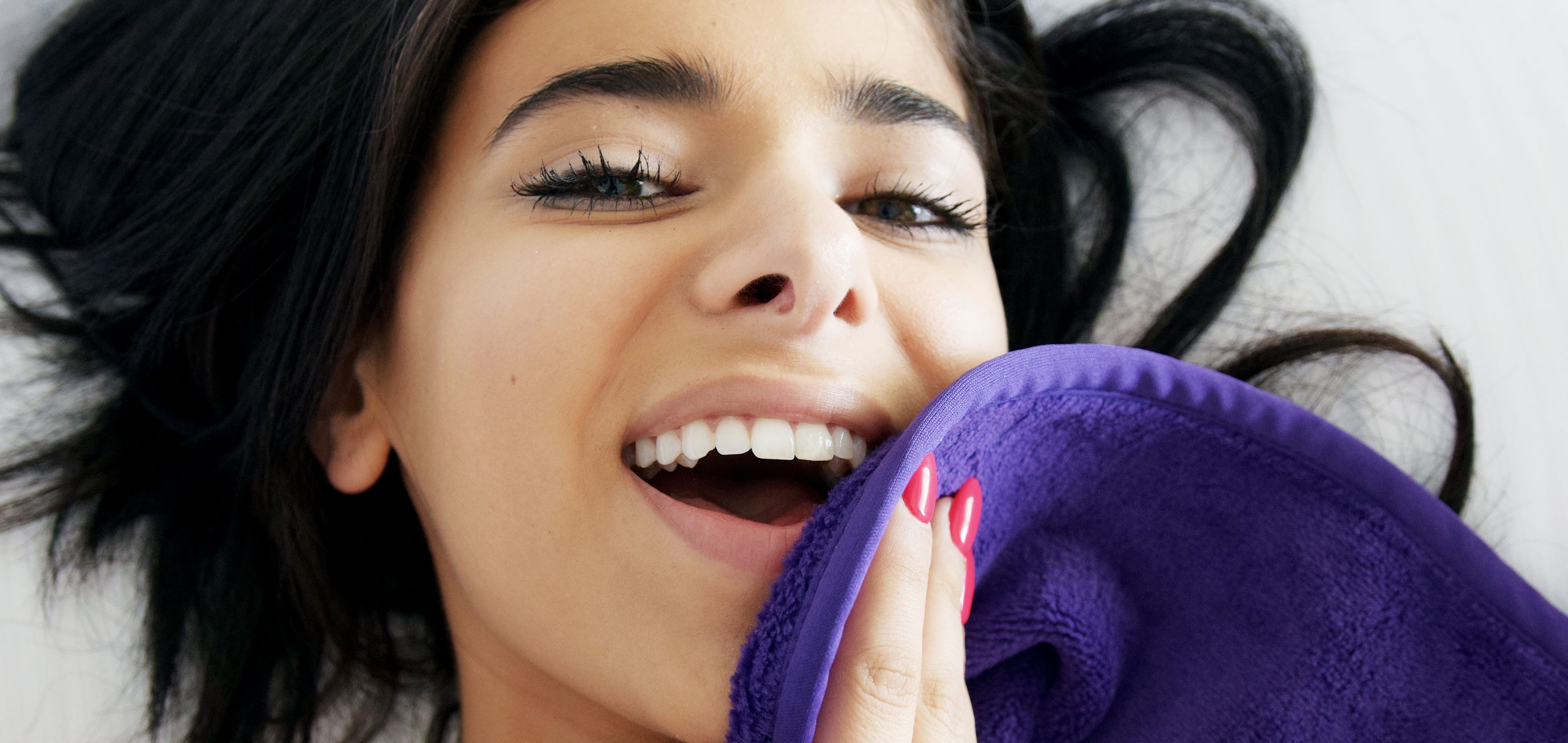 Makeup Eraser
Make Up Eraser is the ultimate in revolutionary cleansing, erasing all make-up (including waterproof make-up) with just water! The hand-sewn and dermatologist approved double-sided cloth is soft on the skin, but tough enough to remove gunk and grime. Each wipe will also last for up to 1000 washes!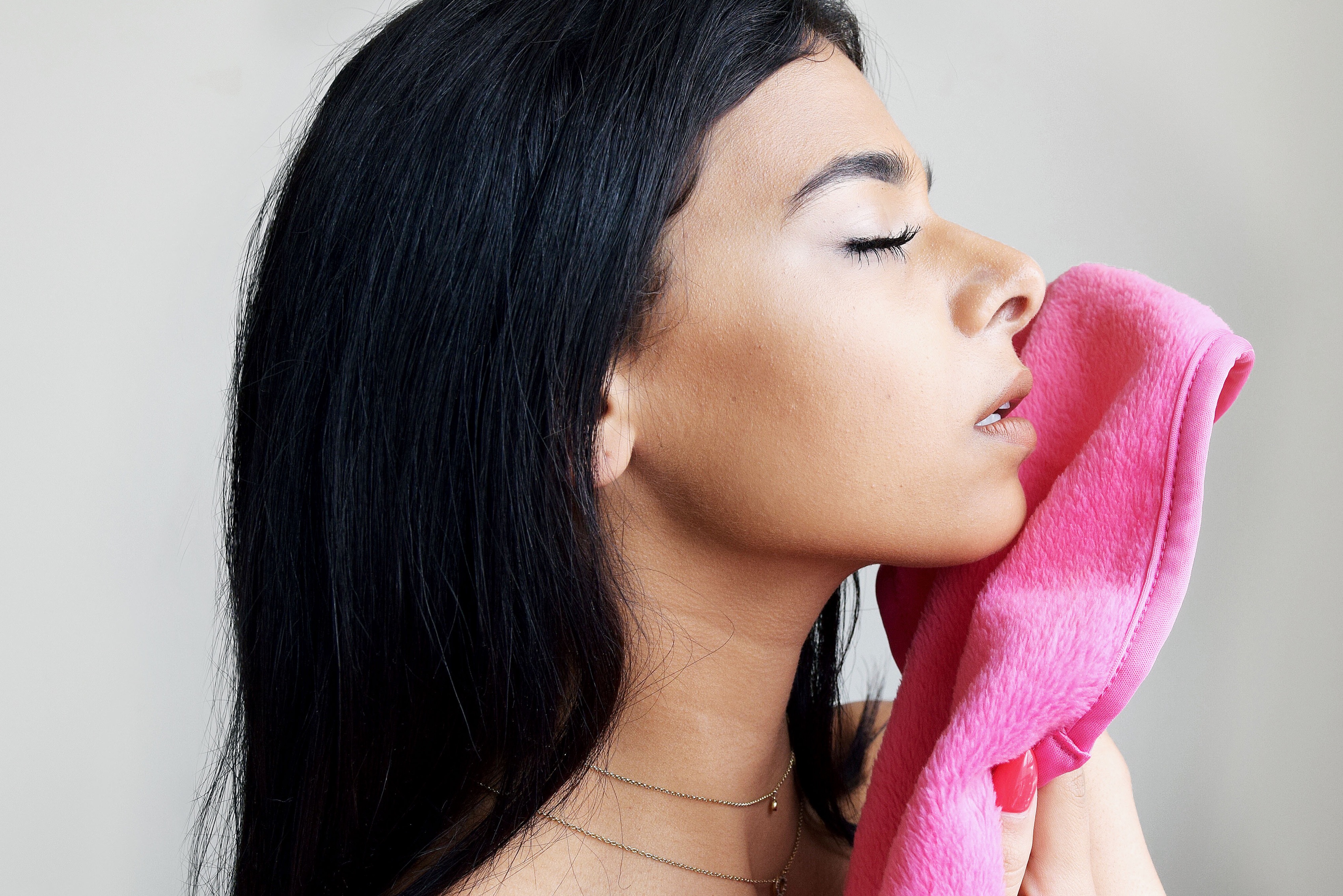 Behind the Brand
The Original Makeup Eraser revolutionises cleaning your face with a sustainable makeup remover that removes all makeup using just water and nothing else. 
The Original Makeup Eraser revolutionises cleaning your face with a sustainable makeup remover that removes all makeup using just water and nothing else.
The super-soft fibre cloth is crafted from premium materials with a long-fibre side to exfoliate skin and a short-fibre side for erasing all makeup. A dreamy makeup tool, the Makeup Eraser can dissolve stubborn waterproof makeup such as lipstick, mascara, eyeshadow, eyeliner, foundation and more when soaked in water.
Dermatologically tested, this magic cloth is hypoallergenic and suitable for those with sensitive skin, so now there's no excuse not to enjoy fresh, clean skin at the end of every day. It also lasts up to 1000 washes or 3-5 years to help minimise waste caused by single-use makeup wipes.
What is a Makeup Eraser?
The cult-favourite Makeup Eraser was born when founder Elexis McCarthy discovered that she could remove all of her makeup using a soft bathrobe and warm water. The simplicity of the method inspired her to develop her own cloth specially crafted for use on the face without any of the chemicals, oils and soaps commonly found in other makeup removers.
The trend caught on, and Makeup Eraser has become the new and sustainable way to remove waterproof makeup while enhancing the look and feel of the skin.
What material is the Original Makeup Eraser?
The way the Original Makeup Eraser works is actually simple. Each patented cloth has millions of tiny fibres that are 50-100 times thinner than human hair.
These fibres act as a suction to draw out the makeup, dirt and oil from each pore, leaving the skin clean and polished.
It's 100% vegan and cruelty-free with zero alcohol, oils, astringents or artificial nasties like parabens, sulphates, and synthetic fragrances. A hypoallergenic and dermatologist-approved cloth, it's safe for all skin types, including acne-prone, oily, sensitive, and dry.

As a reusable makeup remover that can be machine-washed up to 1000 times, Makeup Eraser is an environmentally friendly alternative to single-use makeup wipes that helps to do away with single-use makeup wipes for good. These wipes can take up to 100 years to break down, with 1.3 billion wipes used globally daily. One Makeup Eraser is equal to a massive 3600 wipes, so you can keep your face clean and feel super good about it, too.
How do You use the Original Makeup Eraser?
The beauty of the Makeup Eraser cloth is that all you need to make it work is warm water. It contains zero soaps or chemical formulas—just a soft cloth drawing the impurities out to leave you clean and fresh-faced. To use the cloth, simply:
1. Machine-wash the Makeup Eraser before first use.
2. Wet the cloth with warm water, ensuring it is soaked.
3. Use the short-fibre side to remove your makeup by gently moving the cloth in a circular motion over the areas. Don't rub the skin! For stubborn makeup, use warm water and hold the cloth over your skin for 5 seconds before moving in a circular motion.
4. Flip the cloth over to the long-fibre side and use it to exfoliate the face and pick up anything left over from the removal.
5. You can use other products in conjunction with the Makeup Remover, such as micellar water, but rinse it thoroughly between uses.
6. Continue with your usual skincare routine, including cleanser, serum and moisturisers.
To keep the Makeup Eraser clean and free from bacterial build-up, you must wash it regularly. Just toss it into the washing machine once a week and leave it to dry before using!
What products are in the Makeup Eraser range?
Hairhouse stocks a fantastic range of Makeup Eraser products to revolutionise your makeup removal routine. Check out our most popular products available now:
- The Original Makeup Remover: This OG comes in many colours to suit every personality, from The Make Up Eraser in Chili Blue to Makeup Eraser in Royal Blue. You can also choose from navy, purple, white, blue, red and fun limited editions with a lipstick print.
- Makeup Eraser Glove: This glove re-imagines the Makeup Eraser into a one-size-fits-all solution for removing makeup. Just slip it on, soak it in water and use your hands to gently remove all traces of mascara, foundation, lipstick and more. You can also use it to clean makeup brushes!
- Makeup Eraser Set: The Holiday Gift Set gives you everything you need to remove makeup and maintain clean, healthy skin no matter where you are with gloves, original cloth, antioxidant wash and more. Perfect for yourself or a lucky friend!
Where can I buy Makeup Eraser?
Hairhouse is the leading stockist of Makeup Eraser in Australia. Shop our range of Original Makeup Eraser cloths, limited editions, gloves and holiday set to buy online with free delivery to your doorstep when you spend over $50 Australia-wide!