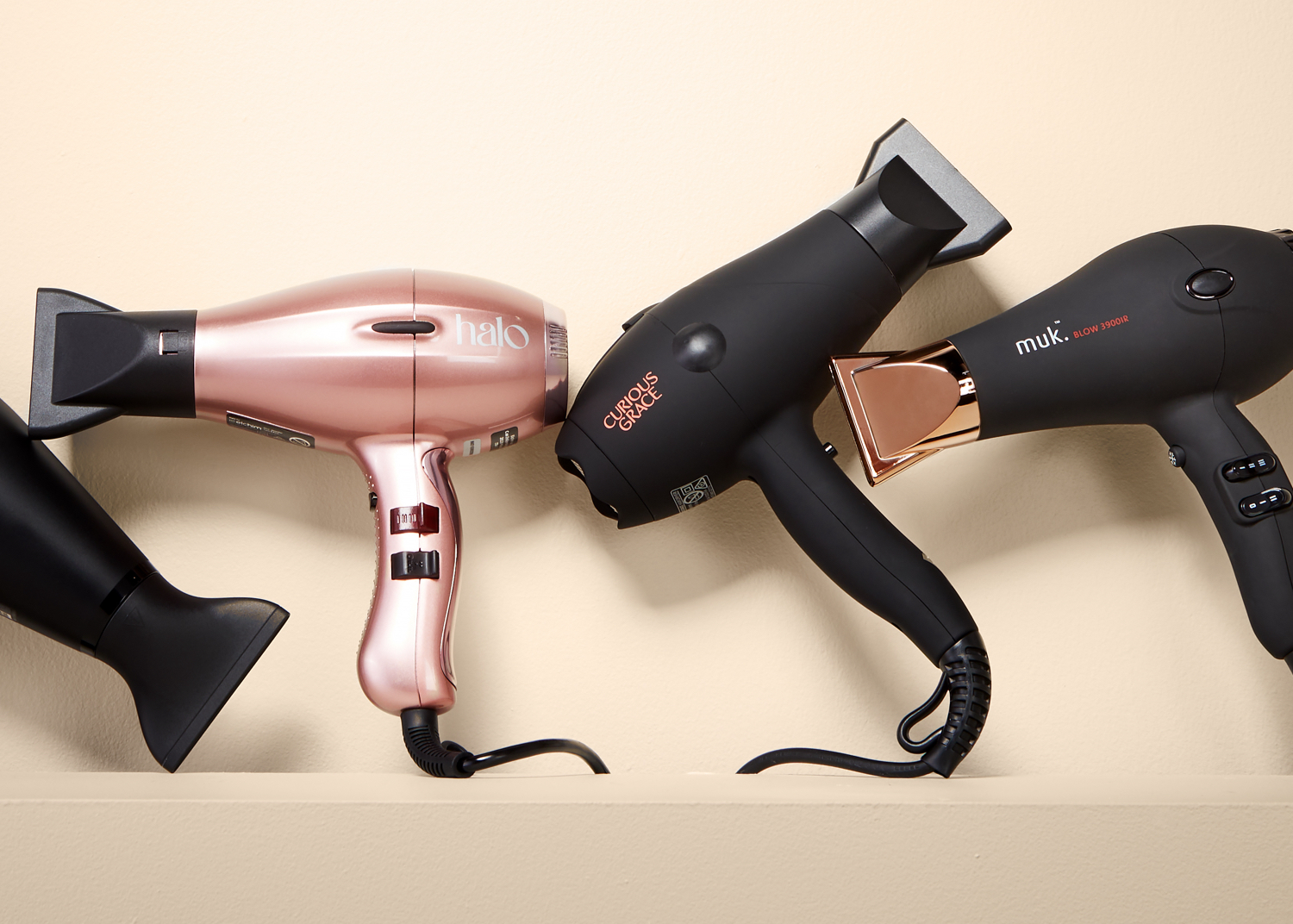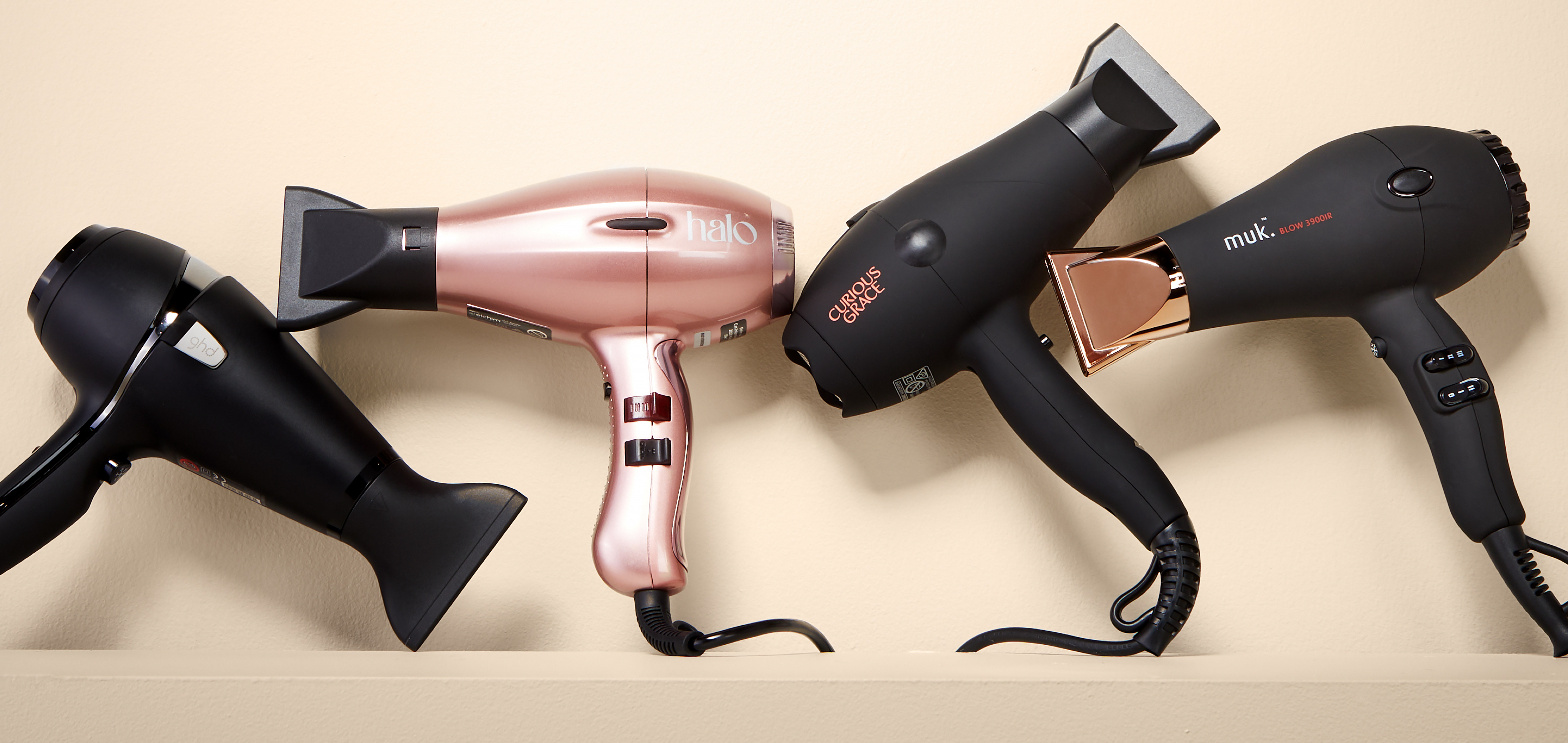 Hair Dryers
The best hair days start with the best hair dryers. Shop the best hair dryer brands - including Silver Bullet, Mermade Hair, Dyson Supersonic, and Parlux - at Hairhouse! Featuring ionic technology, 12 Volt power, diffusers, dryer brushes, and a variety of size options, finding a hairdryer that works with your hair has never been more accessible.
Showing 60 of 154 results


Does a good hair dryer make a difference?
A good hair dryer makes all the difference where hair styling is concerned. From the ghd Helios to the Mermade Hair blow dryer, there are many other great hair dryers in Australia. Of course, a frizz-free blowout also requires hair care products that match your hair type. But first things first, how do you get the best professional hairdryer to match your hair needs?
Is it better to use a hair dryer or not?
A hair dryer is an important tool for anyone who wants to achieve the perfect hairstyle. After all, there is nothing worse than spending hours on your hair only to have it fall flat when you step outside.
A good hair dryer can help you achieve the volume and texture you desire, whether you are going for a sleek and straight look or big and bouncy curls. In addition, this hair styling tool can also speed up the hair drying process so that you can get out the door and on with your day.
Which type of hair dryer is best?
Quality is quite important these days, so you will find that most brands make some amazing hair dryers. But since salon hair dryer and travel hair dryer quality is more common these days, how do you choose between brands? Well, Hairhouse will try to make things a little easier by listing some of the best hair dryers from the past year.
One extremely popular hair dryer at the moment is the Babyliss Pro. Of course, this is no surprise because Babyliss is quite the well-known brand. They are not only known for hairdryers, though. Their range also includes hair straighteners and other hair styling products. And with a price in the mid-range, everyone can gain access to salon-quality.
Another hair dryer that is popular with individuals, as well as hairdressers, is the Twin Turbo 3800 Hair Dryer. It uses ceramic and ionic technology and a cool shot button for style setting. It also comes with two nozzles, so you have choices when it comes to your styling.
If you are a fan of Parlux hairdryers, then the Parlux 3800 might be your cup of tea. This is a ceramic hair dryer that contains eco-friendly ionic technology. Evidently, this hair tool is brilliant for individuals with frizzy hair as well as dry hair. Ceramic hair dryers are gentler on hair, making them perfect for those more prone to heat damage. The Parlux 385 Power Light Ceramic and Ionic Hair Dryer is another great option, with 2,150 wattage of power, a concentrated airflow, and 4 temperature and 2-speed settings. Perfect for those wanting a lightweight hair tool that achieves quick, smooth, shiny hair.
Thinking of getting one of the hairdryers in this overview? Be sure to shop best-sellers, new arrivals, and limited editions online or in-store at Hairhouse. Add your faves to your wishlist, and enjoy the speedy checkout. For orders over $50 in your shopping cart, you will get free delivery!
How do you use a hair dryer step by step?
While we all grow up with basic tools such as wooden hair brushes and blow dryers, using them like a professional is not that straightforward for everyone. Fortunately, this easy guide from Hairhouse should make it easier.
While you wash your hair before blow-drying, make sure you always use some conditioner on your hair. Not only will this nourish your hair, but it can also combat some of the frizz some people encounter while blow-drying.
Before you start drying your hair, it is important to apply any haircare products you will use. For example, some heat protectant spray is good for protecting your hair against a hot air styler or other hair styling tools that use heat. If your hair is prone to frizziness, you can use products such as Argan oil or Keratin oil to counter the frizz while blow-drying.
Once you have applied the correct products, you can start to section your hair. If you have some crocodile hair clips lying around, this can be a quick and easy way to section your hair and work through the blow-drying process.
Next, look at the heat settings of your hair tool. Remember, the temperature can influence how your hair will be shaped. The highest heat settings could potentially cause heat damage, so low to medium heat is usually best. You can also use a fast drying turbo hair dryer that produces cool air for blow-drying.
Once you have the right temperature, grab a hairbrush and pull the hair taut as you go over it with the hairdryer. The most beautiful results are usually obtained by starting the drying process at the root.
When you are done dying your hair, you can add other products to keep your style in place for the rest of the day. One great example is hair wax or mousse. Just be careful you do not apply too much, as this can make your hair look greasy.
What are the attachments that come with a hair dryer?
The most common attachment is the diffuser, which helps to distribute heat evenly and prevent frizz. If you have fine or thin hair, the concentrator attachment is a must-have. It focuses the airflow so that you can style your hair without damaging it. And for those days when you just can't be bothered to wash your hair, there's the volumizing finger brush. It adds lift and body to your roots without making your hair look greasy.
What is a hair dryer diffuser?
A hair diffuser is actually a different name for an extension piece that is added to the hair dryer. This is a powerful hair styling tool because it can counter problems such as frizz. It is often used by those who would like a gentle wave in their hair, just without the accompanying blow-dry frizz.
Who should use a hair dryer diffuser?
A diffuser is a hair dryer attachment that helps to spread the airstream over a wider area, making it ideal for those with curly or wavy hair. Unlike conventional hair dryers, which can easily blow curls out of shape, this hair tool helps maintain the natural curl pattern. It can also reduce frizz and add volume to your hair.
Which hair dryer is least damaging?
A hair drying tool could damage your hair if you do not use heat protection products before you blow-dry your hair. If heat protection is not applied, your hair can dry out and break if you use your hair dryer without protection repeatedly. So, as long as you use the right products to protect your locks, you can use your hair dryer without problems.
What are the different types of hair dryers?
A ceramic hair dryer is an electrical device that uses ceramic heating elements to speed up the evaporation of water from your hair. It works by blowing hot air over your wet hair, which causes the water molecules to vibrate and turn into vapour. The ceramic elements help to evenly distribute the heat so that your hair dries evenly and doesn't get damaged by hotspots.
Ionic hair dryers work with negatively charged ions. These ions interact with the water molecules on the hair, basically because they are positively charged. Since these negative ions do not open up the hair shaft during blow-drying, your locks remain smooth and silky throughout.
Where to buy a hair dryer?
Hairhouse provides you with a huge range of hair dryers to take advantage of. Hair dryers are available in countless colours as well, including fuchsia, iron/fuchsia, rose gold, but also the more basic colours such as black.
All hair dryers available at Hairhouse are easy to use, even though they provide some of the latest technological advancements in terms of hair drying. A simple power light tells you when the hair tool is on, while you can easily change your heat settings to match your hair type.
Some of the most popular hair dryers at Hairhouse are from the Silver Bullet brand. Many Silver Bullet hair drying tools are equipped with a so-called AC motor. The AC motor delivers faster blow-drying, but also a longer life for your hair dryer overall!
Or maybe you prefer the outstanding performance of the ghd Air? And what about the lovely pink hair dryer from Mermade? There are plenty to choose from! Please note that each comes with a warranty, too. Simply check the description to find out how long the warranty is for.
In addition to the range of hair dryers available at Hairhouse, you can find several other hair styling accessories and even skincare products in the Hairhouse catalogue. So, whether you need a hair curler, hair purifiers, or hair removal products such as shavers, Hairhouse delivers all you need for your daily beauty routine. This includes a fantastic selection of Wahl grooming attachments.
Would you love to gift a hair dryer to a friend or family member but are not sure which one to choose? Why not give your friend or family member one of our gift cards instead? Choose the e-gift voucher during checkout and gift this to your recipient on a special occasion!
Need more information about our selection of hair dryers or one of our other products? You can visit your local Hairhouse store for some guidance.