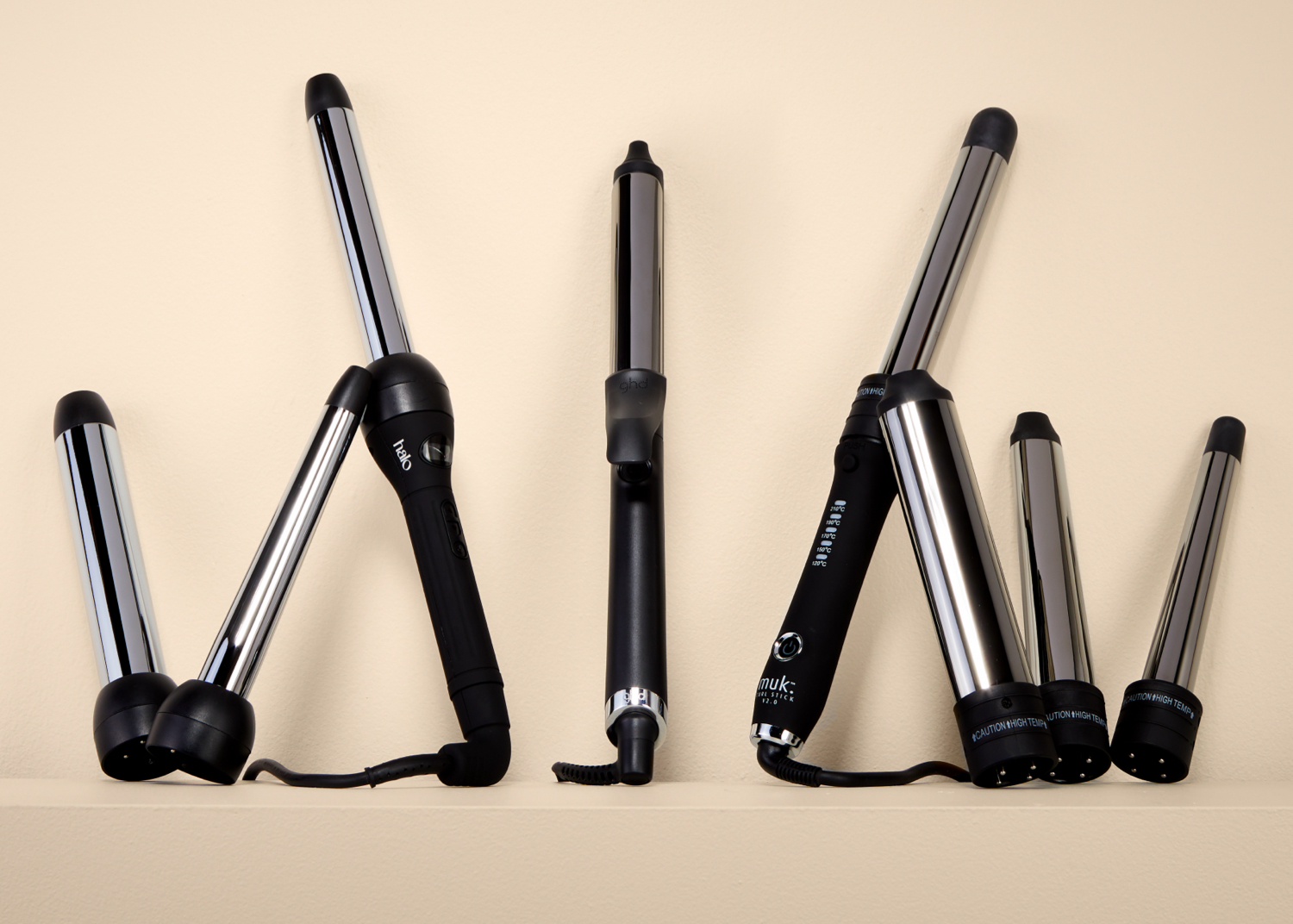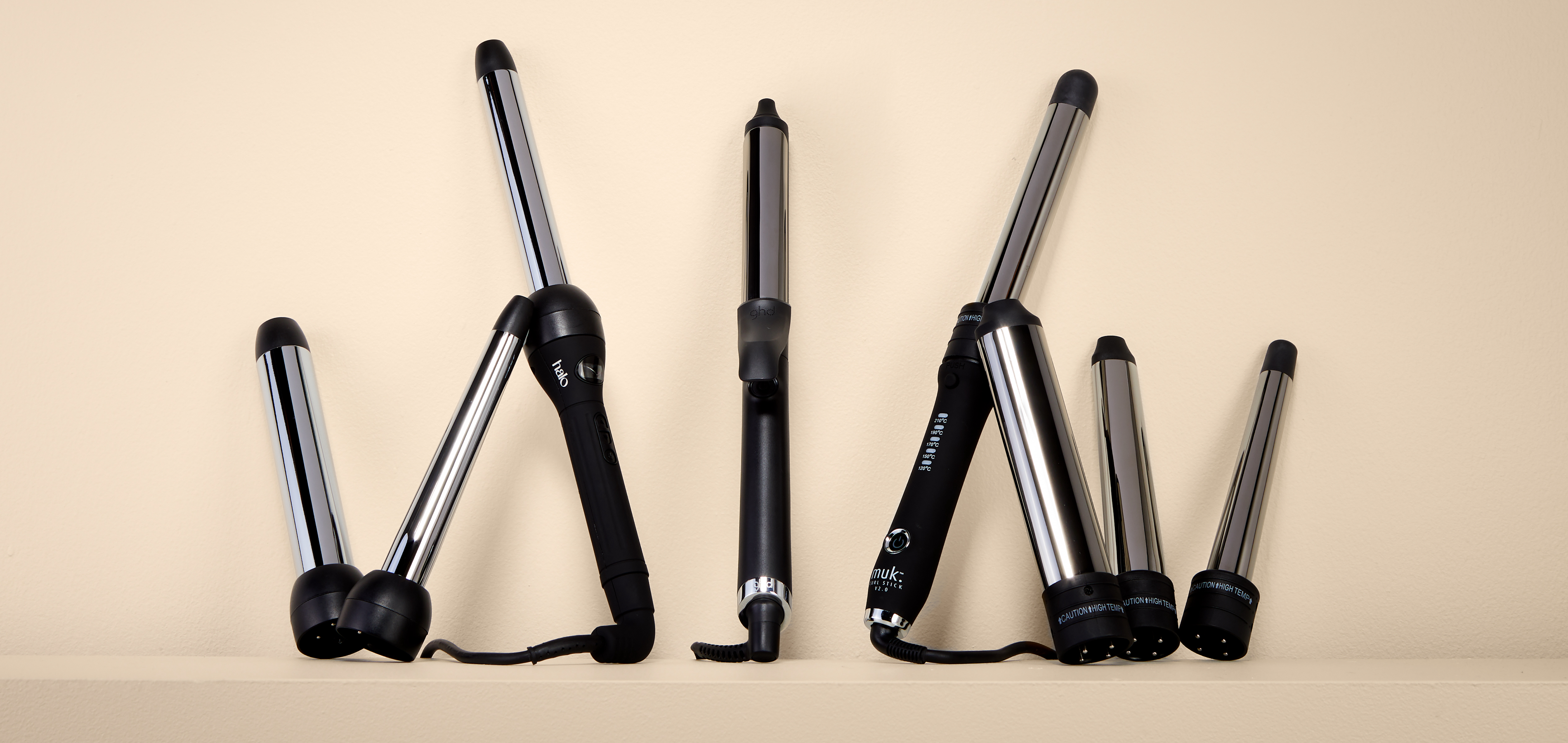 Hair Curlers
Create covetable curls with the best hair curlers, curling irons, curling tongs, hair wavers, curling wands, and cordless and heatless curlers from Hairhouse. Each hair curling tool offers a range of heat settings and innovative ceramic coating options that care for your hair, delivering frizz-free curls and smooth waves every time.
All about hair curlers
A good set of curlers can make all the difference for your hair styling efforts. After all, you do not want to end up with frizz or curls that do not hold for the rest of your day! But how do you pick the best curling wand, hair waver, automatic hair curler, or curling tong? And how do you get the perfect curls? At Hairhouse, we ensure your hairstyle and hair care are always on point!
What does a hair curler do?
A hair curler can actually refer to different hair tools and products that curl hair. For example, it can refer to a curling wand designed to create curls in your hair after a wash. It is that simple.
What is the most popular hair curler?
There are different types of hair curling appliances you can choose from in Australia. Common examples include the curling iron and the curling wand.

A hair curling iron is probably the best known among Australians, as it contains a clip that holds the hair in place while the curling happens. The hair curling wand, on the other hand, allows you to manually curl hair.

Nowadays, you can also obtain hair curling tools with different shapes. For example, curling wands with double or triple barrels are called wavers which give you a beach waves look. Aside from the so-called hair wavers hair wavers, you can also get spiral barrels, pearl barrels, and other more unusual shapes.

When choosing a hair curling wand or iron, one of the things to look at first is the barrel size of the styler. Larger barrel sizes give you a looser soft curl, while smaller barrels provide tighter ones.

It is also definitely a good idea to look at the material they are made of. Ceramic hair curling tools are most popular because of their safety features and temperature control. However, you could also choose titanium, chrome, gold, rose gold, and metal. Each of these has its own benefits.

Titanium barrels are great for coarser hair types, while chrome and gold are more affordable than other hair curling tools. Metal, on the other hand, is best for thin hair that does not easily curl.

In addition to looking at barrel materials and sizes, it can also be worth considering a cordless device. Some find that a wired hair wand or curler reduces their free movement while curling, so a cordless option could be the better choice.
Which automatic hair curler is best?
Wylera Hair
's Dreamwave is an innovation that has revolutionised the convenience of hair styling with its cord-free and clamp-free rechargeable body. The Dreamwave is an automatic hair curler designed with ease of use and safety in mind, thanks to the tangle-free technology and temperature adjustment settings. With the ceramic barrel, you can create frizz-free and silky-smooth waves and curls that last all day long! So if you're looking for a new auto curler that is easy to use and gives you professional results, then Wylera Hair's Dreamwave is the perfect choice for you!
What is the difference between a curling wand and a curler?
In general, there is a minor difference between the curling wand and the curling iron. So, to help you use each device safely, here is an overview of each one.


Curling iron: This tool features a clasp that secures your hair to the barrel for precise curls. You hold it vertically, with the clip facing forward, and wrap your hair around the barrel from the ends to the roots. This curl hair styler is ideal for creating consistent, classic curls but requires a bit more technique and practice.
Curling wand: This hair styling tool is a clasp-free option that offers a more natural, free-flowing curling process. It is somewhat easier to use than the hair curling iron. Since it does not have a clip, you are less likely to miss a piece of your hair.
To curl with a curling wand, grab a small section of hair and wrap it around the curling wand. Remember, if your section of hair is too big, your look might have a lack of bounce. So, it's better to use smaller sections for those bouncy curls!
What is the best way to protect your hair?
Hair curling tools are everywhere these days! You will find them in gift sets, and many use gift cards to grab them. They are also on the bestseller list of many beauty shops. But are they bad for your hair?

When used correctly, a curling iron or creative curl wand will not cause heat damage to your hair. The trick is to use the right hair products to protect your hair against heat but also to use the right hair tool for a frizz-free result.

For example, if you use the Cloud Nine Curling Wand, choose the right heat setting for your hair. While the hair styler is warming up, apply some heat protectant spray.

Before you start curling, make sure to comb your hair with a good bristle brush. Doing so will give you a much better result and ensure that all the heat protectant spray is evenly distributed in the hair.

There are a bunch of additional products you can use to keep your hair healthy, especially if you tend to use hot tools for hair styling. Popular products include Keratin and Argan Oil. Of course, hair treatments should always be in line with your hair type and possible problems you have with your hair, especially for those who apply hair dyes and tonersto their hair regularly. Also, to provide your hair with an extra line of defense, make sure your waving wand or curling iron has good temperature control.
What is the difference between heatless hair curlers and heat hair curlers?
Anyone who's ever tried to curl their hair knows that it's not always an easy task. One of the most important decisions you have to make is whether to use heat or not.

Heatless hair curlers are a popular alternative to traditional curling wands. They're much less damaging to your hair, and they're pretty easy to use once you get the hang of them. The main downside is that they can take longer to achieve the desired results.

Heat hair curling tools, on the other hand, work much faster, but they can be tough on your locks if you don't use heat protection products. So long as you make sure to use heat-protecting products before using a heat curling wand, they are generally the most convenient and long-lasting option for curling your hair.
Should I buy a curler or a hair straightener?
Most people tend to have a curl hair styler as well as a hair straightener. However, it is not impossible to curl your hair with a hair straightener. A lot of people have it down to a fine art.

Of course, you will get better and more luscious curls with a wave wand or a curling iron. If you are willing to splurge, a Dyson Airwrap Multi-Styler is a great option. Not only can it curl hair, but it can also straighten, smoothen, and shape your locks without using extreme heat.

If you are finding yourself on a budget, a good hair straightener can also do a good job. You can also get a glamorous blowout at home with a heated brush. The BaByliss Rotating Hot Air Styler gives you body and bounce by combining the effects of a hair dryer with a round brush.
What is the best hair curler for short hair?
Many curlers provide outstanding results. Of course, some hair stylers are better for people with short hair. As you know, short hair can be difficult to style. However, it is not impossible with brands such as Silver Bullet, ghd, and Babyliss Pro.

The Silver Bullet Fastlane with ceramic barrel can be a more affordable alternative to other premium hair curling tools, but this does not mean it performs any less. The results you can get with the Silver Bullet Fastlane ceramic curler and titanium curler are quite amazing! Choose the Silver Bullet Fastlane Rose Gold 25mm for delicate, long-lasting curls.

ghd curlers are also fantastic for shorter hair. The brand delivers both classic curl tongs as well as creative curling wands. They are in a similar price range as the Silver Bullet Fastlane, which makes them a great mid-range choice for those who don't mind investing in top quality.

The Curious Grace Automatic Hair Curler creates effortlessly styled curls and waves at the touch of a button. This device is actually an auto-curler, which means it needs very little input from you to create those perfect curls. It also has adjustable temperature settings, cool tip function, and an automatic shut-off.

For beachy waves, you can't go past the Mermade Hair Beach Waves Kit and mini waver for tighter ripples.
What is the easiest curling wand for beginners?
For beginners looking for the easiest curling wand, the choice largely depends on the kind of curls you want.

Usually, a barrel size between 2.5-3 centimeters is standard for creating manageable, long-lasting curls. Larger barrel sizes will provide you with looser curls, waves, or mermaid hair. The ghd Soft Curl Tong Hair Curler has a 32mm barrel that simplifies the process, perfect for those just starting out and wanting big curls or waves.

To make your curls extra special, check out the full range of anti-frizz hair products at Hairhouse, especially for curly hair! So, use both a good heat protection spray and the right anti-frizz serum for effortless and stunning curls!

For beginners with delicate hair, look at tourmaline or diffuser curler wands for more even heat distribution that is gentler on your hair. A thin barrel is best for fine hair, such as the ghd Curve Thin Wand Hair Curler. Use a volumising spray beforehand to give your hair extra oomph.

Still not sure which of our hair curling wands or curling irons you should add for the checkout? View our Hair Curler Buying Guide or complete our Curler Finder in the Hair Curlers category to help you find the right tool for you. Look thoroughly at the Hairhouse range and read detailed information for each product by clicking on the product title or image or visit our friendly staff in-store for expert advice.