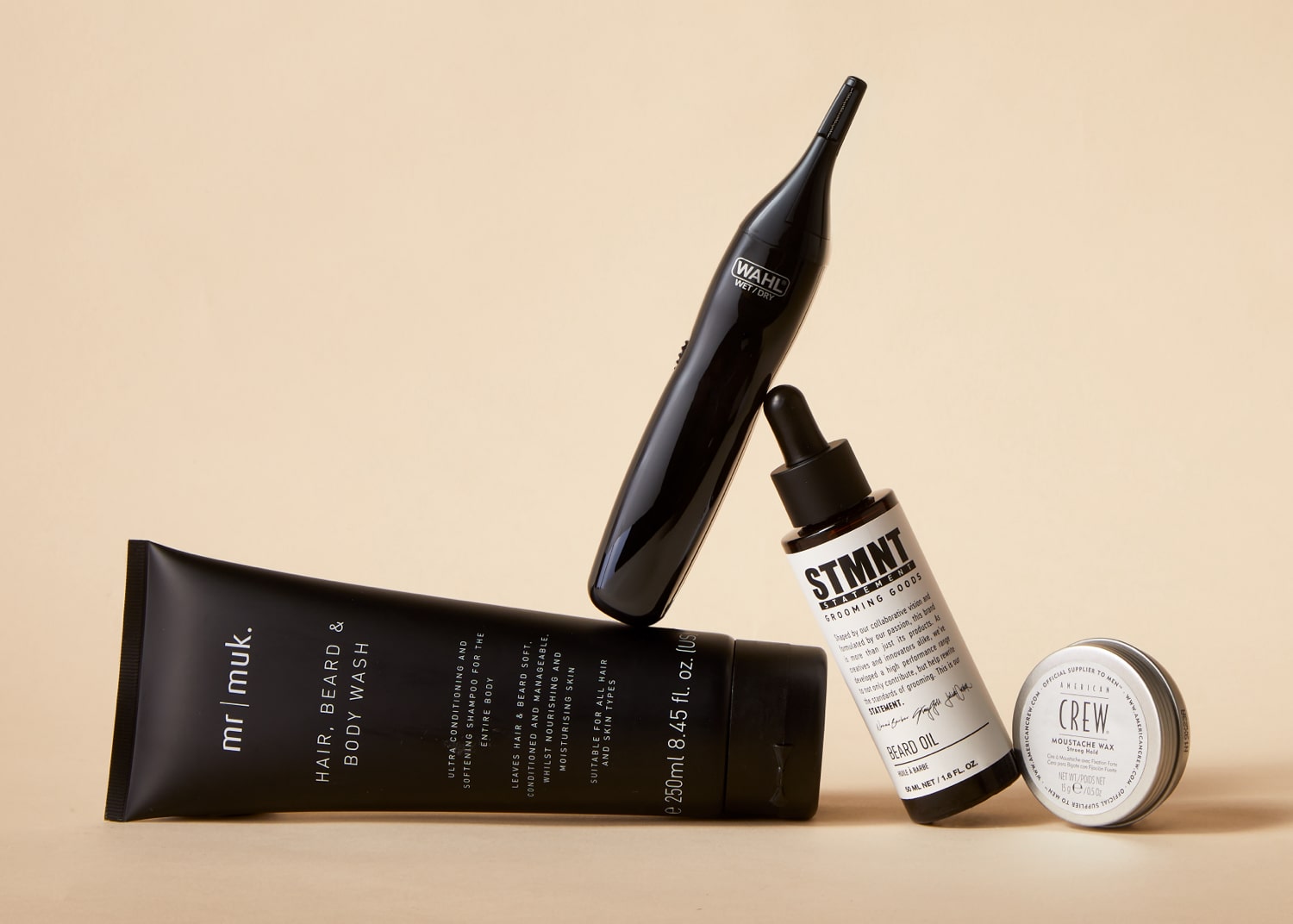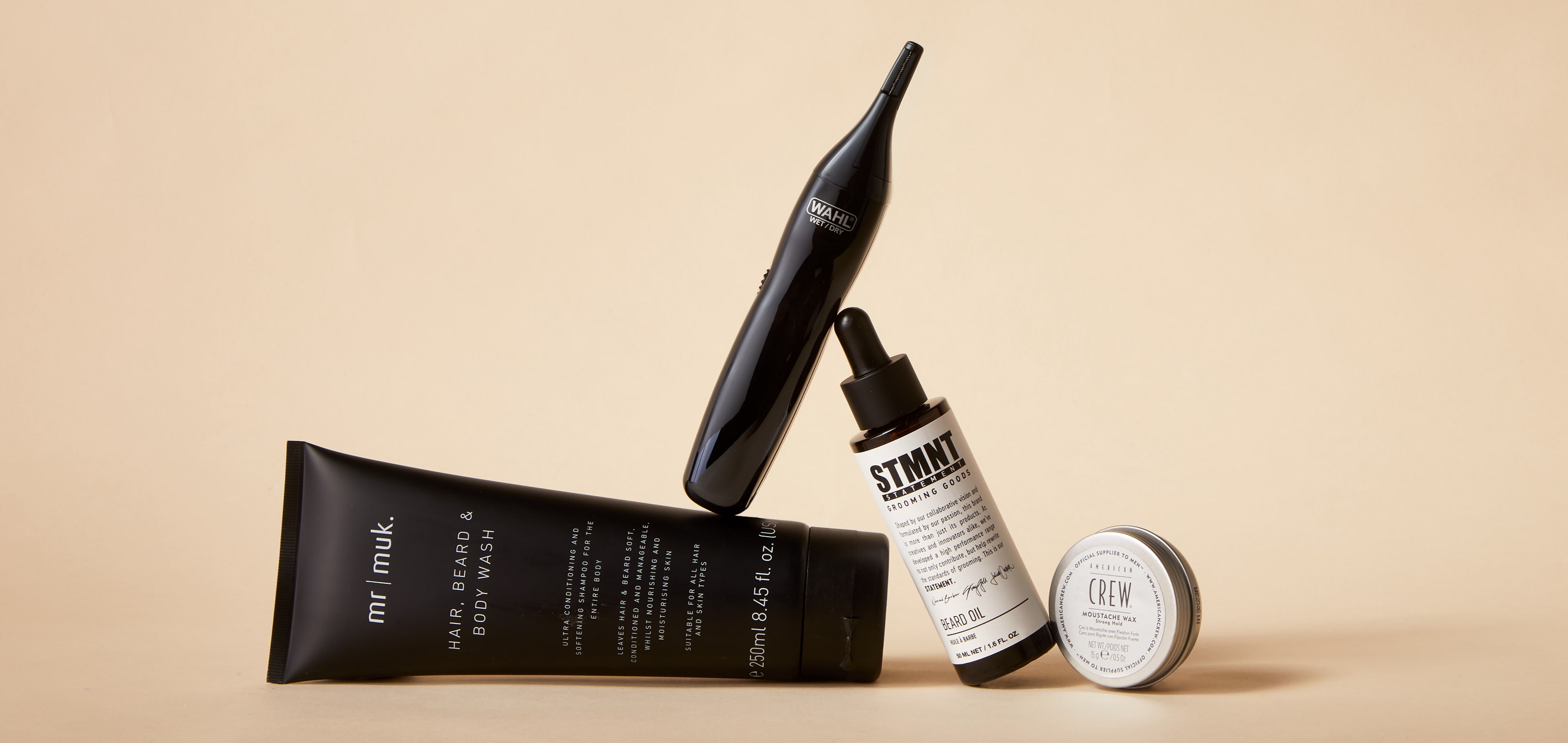 Men's Grooming
Hairhouse stock a fantastic range of men's grooming kits and products to help modern men look and feel their very best! Shop our beard trimmers, beard oil, hair clippers, body groomers, moisturisers, men's body wash, face grooming products and handy kits, including shaving kits and men's grooming kits.
Showing 60 of 127 results


What are the Products Included in Men's Grooming Kit?
Men's grooming products is a broad category that encompasses everything from washing the hair to cleansing the skin and trimming beards. At Hairhouse, we stock a fantastic range of men's grooming products in Australia by the world's most sought-after men's grooming brands so you can put together a men's grooming kit that works for you.
We have men's grooming hair products to clean, condition, and add shine. Keep your hair under control with our men's grooming electric trimmers and clippers, including the Silver Bullet Apollo Clipper that delivers salon-quality performance to get the look you want.
There are face grooming products and shaving kits to help you get the closest shave possible, such as the Kiepe Slim Razor. Pair it with a men's grooming cream like the V76 Smooth Shave Cream or an all-in-one moisturiser to soothe and protect skin after shaving. For bearded guys, we have beard trimmers to keep everything neat and stylish plus beard grooming products to soften and smooth, like Reuzel Beard Balm and American Crew Beard Serum.
We have men's grooming equipment for trimming difficult body hair, such as the Manscaped Weed Whacker, and body care products like Modern Pirate Black Pearl Bay Rum Body Wash.
A men's grooming set can help you to save time and money by combining various products into one purchase. The Manscaped Shears 2.0 is a nail kit that comes with everything you need for keeping nails trim and clean. The V76 Live Fast Look Sharp Barber Kit combines a hydrating gel cream, exfoliating cleanser, and lip balm for looking presentable and feeling confident every day!
How do you use a Men's Grooming Kit?
Whether you're putting together your own kit or buying a pre-made hair care pack, it's important to practice a care routine that suits you and your lifestyle. Men's grooming 101 is to keep everything trimmed and tidy. This means your hair, facial hair, and body hair. A good men's grooming kit will include products to help you take care of your hair, face, skin, and body. If you need some tips on what products to include in your kit, check out our men's grooming guide:
• Hair – A men's shampoo and conditioner is the first step in keeping your hair clean and healthy. If you're short on time, the American Crew 3-in-1 combines shampoo, conditioner and body wash for the ultimate time-saver! A good pair of hair clippers will keep your hair looking neat, such as the Silver Bullet Excelsior Clipper.
• Face - When it comes to men's face grooming, shaving well is essential. Use a quality shaver to get a smooth result and avoid ingrown hairs and bumps. The Kiepe Slim Razor comes with 10 blades and is lightweight and easy to use. For beards, beard oil is essential to keep the hair soft and moisturised. Try Uppercut Deluxe Beard Balm or Nak Barber Beard Elixir. The Wahl Rechargeable Beard and Stubble Trimmer will help to keep beards neat and tidy. Add a shaver to your male grooming kit today!
• Skin – Use a cleanser to remove oil and impurities, such as the V76 Daily Balance Exfoliating Facial Cleanser. Protect and nourish skin while shaving by using a shaving cream or gel. Try the Nak Barber Close Shave Cream and follow up with the American Crew Revitalising Toner and All-In-One Face Balm moisturiser with SPF for sun protection.
• Body – A men's body wash will keep you clean and smelling amazing. Ned The Spring One is infused with sandalwood and natural oils for a refreshing scent. Keep body hair at bay with the iconic Manscaped Lawn Mower 4.0 and nose hair trimmed with the Manscaped Weed Whacker. Freshen up below with some Manscaped Crop Preserver!
Why is a Men's Grooming Kit Essential?
Modern men need a personal care routine for many reasons. The biggest one is that daily grooming will keep you clean and hygienic which is essential for maintaining good health. It will also tidy up your appearance so that you look neat and professional which is important for work, socialising, and other public activities.
Many people believe that when you look good – you feel good! Men's grooming can help to boost your confidence and even define your personality through the way you choose to cut and style your hair and facial hair. With the availability of quality men's grooming sets and tools, there's no excuse to not look your best every single day.
What are the Most Popular Grooming Products Men Use?
The men's grooming industry is a thriving one with more and more innovative products being added all the time. If you're just starting to put together a men's grooming kit, it can be easier to start with some men's grooming essentials and build up your collection from there. We've put together a handy men's grooming set checklist of the most important items to include in your men's grooming kit to ensure you don't miss anything:
• Shampoo and conditioner
• Hair clipper and men's hair trimmer
• Razor
• Shaving cream, gel or foam
• Beard oil if you have facial hair
• Cleanser
• Toner
• Moisturiser with SPF
• Body wash
• Hair clippers for body grooming
• Nail kit
Some optional extras:
• Dry shampoo
• Hair growth shampoo
• Matte strong hold hair products for men
• Body care products for men
• Any other hair treatment products you would like to add to your repertoire
Hairhouse leads the way in men's grooming in Australia. We have the best brands at the best prices for men's face grooming kits, men's grooming gift sets and men's grooming accessories and products. Shop men's grooming sets online today with free delivery on orders over $50 or locate your nearest store and let our friendly team assist you.