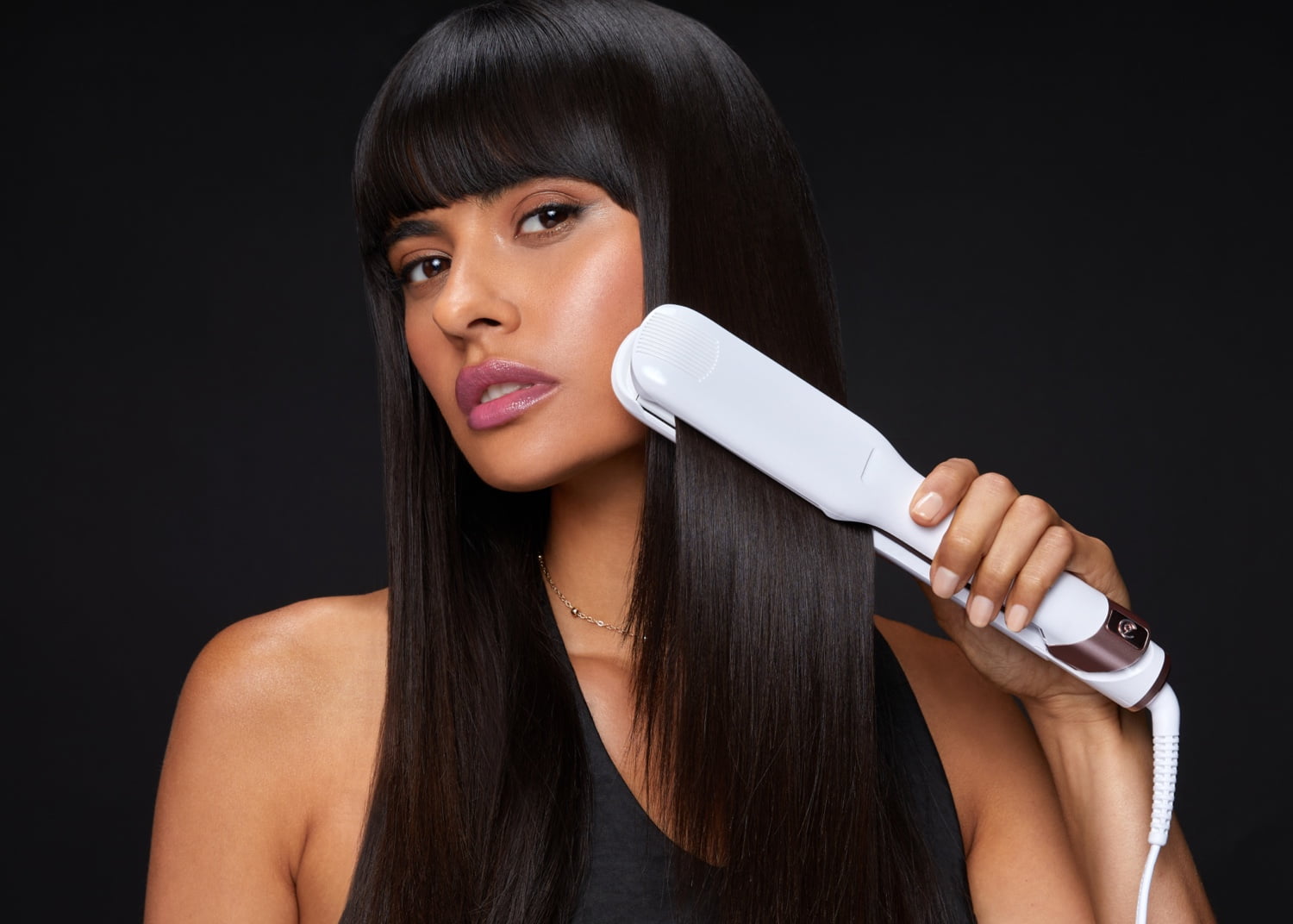 Official Stockist
CLOUD NINE
There's no denying it. When we look incredible. We feel incredible. So at CLOUD NINE, we exist to do better by hair. And by skin. Giving you all the confidence of feeling at your best. With none of the compromise on your hair's health. Whatever your hair type. Whatever your style. Our intelligent irons, wands, dryers and beauty devices are designed to deliver instant feel good. Not long-term damage. #WeTheUnstoppable.
How to get the look with Cloud Nine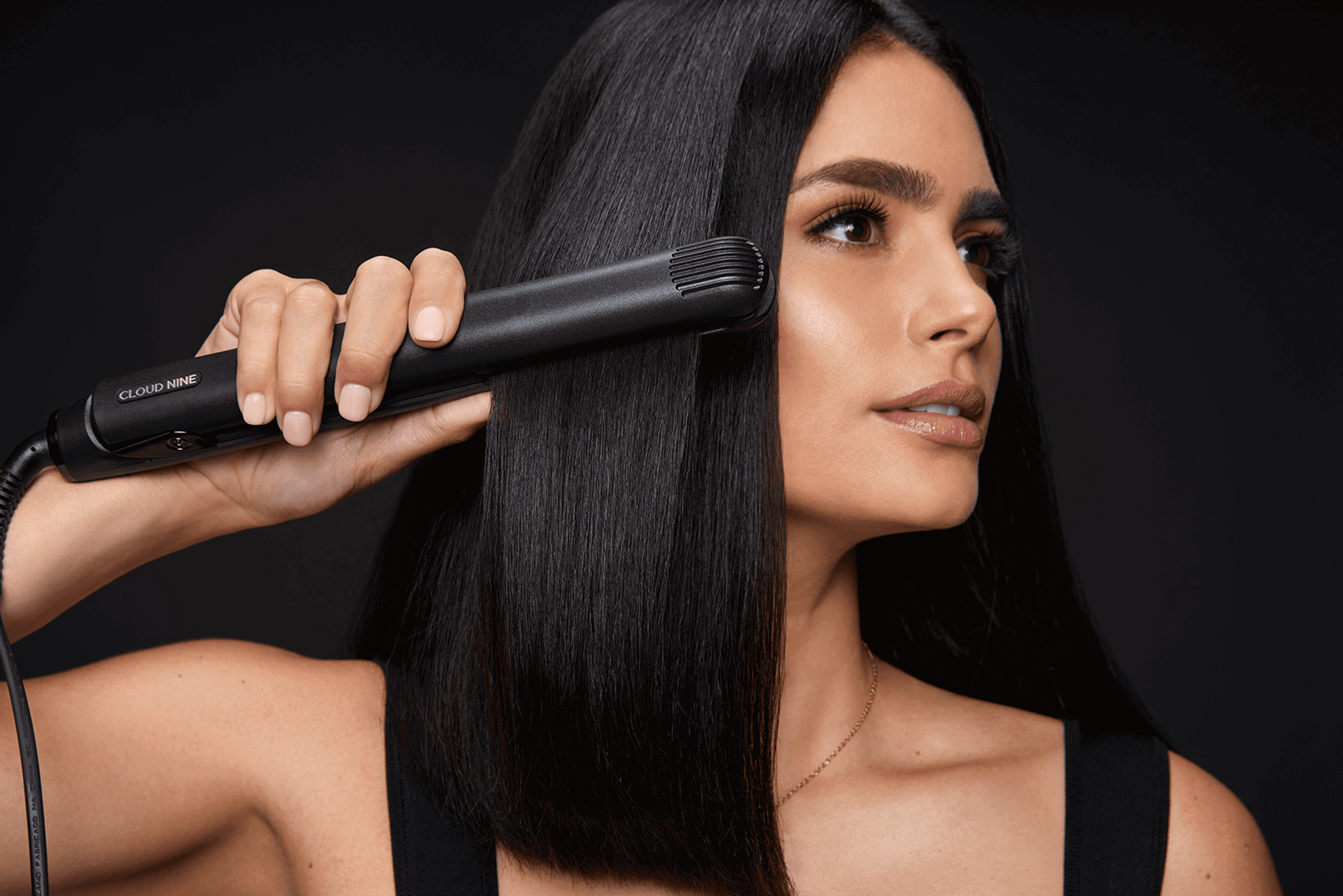 Behind the Brand
CLOUD NINE embodies unwavering determination, spearheading a transformative movement within the realms of hair and beauty. Our relentless pursuit of innovation in technology, coupled with an unwavering dedication to sustainability, is shaping the future of haircare. We are resolute in our mission to redefine the industry, and we will persist until we achieve our vision.
Launched in 2009, Cloud Nine emerged with a clear mission: to pioneer innovative and industry-leading hair stylers that unleash your confidence without compromising your hair's health. Our observation revealed a shifting industry focus away from material quality, yielding unsatisfactory results. In response, we established Cloud Nine to redefine the standards by creating premium products that place material excellence at the core. This pursuit led us to South Korea, the exclusive home of the hair-revitalizing mineral Sericite. Infused into our hair dryers, irons, and wands, Sericite ensures that your hair receives unparalleled care. Experience the intersection of innovation and hair well-being with Cloud Nine, setting new benchmarks since 2009.
What is the best Cloud Nine hair straightener?
All Cloud Nine styling tools are made from the highest-grade materials to provide premium styling products. Cloud Nine stylers are designed using advanced technology to deliver the ultimate in hair styling, both safely and efficiently.
Cloud Nine hair straighteners have the unique ability to think for themselves. They are equipped with what Cloud Nine calls 'Smart Technology', which means the Cloud Nine Original Iron, the Wide Iron hair straightener, and the Cloud Nine Micro Iron all function using innovative intelligence via a microcomputer. This means they are able to maintain the heat which best suits your chosen styling temperature, and is safest for your hair type.
The Cloud Nine Original Iron has won multiple awards. These ceramic plates aren't just mineral-coated, they are mineral-infused for 72 hours, during which time exclusive vitamins and minerals are baked into the plates. The result is mega-smooth ceramic plates that eliminate snags, reduce the risk of heat damage, and leave your hair silky smooth and super straight.
This Cloud Nine hair straightener has five different heat settings, so you can choose the perfect temperature for your hair. It has safety factors including hibernation mode, meaning it will switch off automatically if not used for some time, and a protective heat guard to protect surfaces from damage. International voltage means you can safely travel overseas with your Cloud Nine Original Styler and the swivel cord makes for easier handling.
Hair straightening can be challenging and time-consuming for those with thick and unruly hair. Cloud Nine's Wide Iron hair straightener is designed with all the same revolutionary technology as the Original Iron, but with extra wide plates for better handling of the longest, thickest, and most uncontrollable hair types. Ceramic heat element technology ensures an even temperature is maintained across the plates for quicker, better styling of super thick and curly hair.
And for those with the opposite type of hair, the Cloud Nine Micro Iron is just 15cm (six inches) long, designed for easy styling of shorter hair and fringes with all the same features of the Wide Iron and the Original Iron for guaranteed excellent results.
So which hair straightener is the best? They all are! This is the new generation of revolutionary hair styling tools which can style your hair with kindness, resulting in less heat damage without compromising your style. Hairhouse reviewers award all three straightener and styling irons a perfect score of 5-stars.
Are Cloud 9 hair straighteners good?
Like many things, when you shop for hair straightening tools you'll find a wide range of options to suit your budget and your needs. If your budget is tight, your hair is strong and healthy and you only intend to use a hair straightener occasionally, you can find suitable hair straighteners with basic features for a budget price. However, the long-term use of heated styling tools such as hair straighteners and styling irons which don't have the built-in technology to protect your hair can cause damage over time. If you want to maintain the health of your hair it is wise to invest in a high-quality straightener such as Cloud Nine.
The founder of Cloud Nine, Robert Powls, is also the creator of the esteemed ghd brand. Both highest quality premium brands utilise innovative technology to safely style hair, and are the winners of multiple excellence awards in hair styling technology.
Cloud Nine has held a strong position in the market since 2009 when the first Cloud Nine temperature-controlled irons were introduced. One of the reasons for their highly acclaimed success is the mineral-infused ceramic plates which not only minimise heat damage but also provide ultimate styling by locking in moisture and sealing the hair cuticle to prevent frizz.
The built-in MiCom (MicroComputer) controlled heating system means these irons are driven by a thermal sensor to adjust heat settings and effectively style at the lowest temperature required. This technology allows for healthier hair with less breakage, damage, and split ends.
How to curl hair with Cloud Nine hair straighteners?
The beauty of using a top-quality Cloud Nine styler is that the design features such as the swivel cord and the ceramic plates allow for easy curling too. Of course, you may want to set yourself up with a set of Cloud Nine styling tools which may include the Original Wand, the Cloud Nine Waving Wand, or the 25mm Curling Wand if you often curl your hair, but if it is an occasional thing you can achieve good results using your Cloud Nine Original Straightener too.
To curl your hair with your Cloud Nine Original Iron or Wide Iron simply choose your heat setting, section your hair and wind the hair around the straightener before releasing.
How much is a Cloud 9 hair straightener?
You can buy top-quality Cloud Nine styling tools for as little as $155 for the Cloud Nine Micro Iron and up to $340 for the Cloud Nine Original Iron and the Cloud Nine Wide Straighteners from Hairhouse.
While Cloud Nine is like the Rolls Royce of the hair industry, the benefit of investing in a quality product is in the preservation of the health of your hair. Often if we opt for the cheap alternative in life we usually pay for it down the track, and hair straightening tools are no exception. What you spend on your top-quality Cloud Nine styling tools now, you will save later by not needing expensive treatments to restore the health of your hair when it becomes damaged from heated styling with poor-quality products.
Your Cloud Nine styling tool can be a straightener and styling iron or curling wand all in one. If you prefer or use Cloud Nine curling wands then a cost-effective way to buy is in a special gift pack which includes a Cloud Nine Waving Wand, a Cloud Nine Paddle Brush, and a handy carry bag.
Where can I buy Cloud 9 hair straighteners?
The best place to choose from a range of Cloud Nine styling tools including the Original Straightener, the Cloud Nine Micro Iron, and Cloud Nine Wide Straighteners is in-store at your local Hairhouse salon or you can shop the Cloud Nine Alchemy Collection online via Click & Collect.
The Hairhouse team of expert stylists are well versed in Cloud Nine professional styling tools, so they can help with any questions you may have.
At Hairhouse, you also have a number of payment methods to make your purchase easier. Credit card options available in-store and online include Mastercard, Visa and American Express. For online shoppers, PayPal provides a safe and fast way to pay online while AfterPay, ZipPay and gift cards are also options.
AfterPay offers the ability to shop and enjoy your goods now, but pay later with four interest-free, automated payments scheduled every two weeks.
ZipPay has an account credit limit and flexible repayments either weekly, fortnightly, or monthly, with a monthly minimum repayment amount required. There is an interest-free period but interest is charged if the full payment isn't made within that period.
E-Gift Certificates and Gift Cards from Hairhouse make a fabulous gift for someone. With hairdressing services, endless hair care products and hair styling tools available from your local Hairhouse salon your gift recipient will love their Hairhouse voucher.