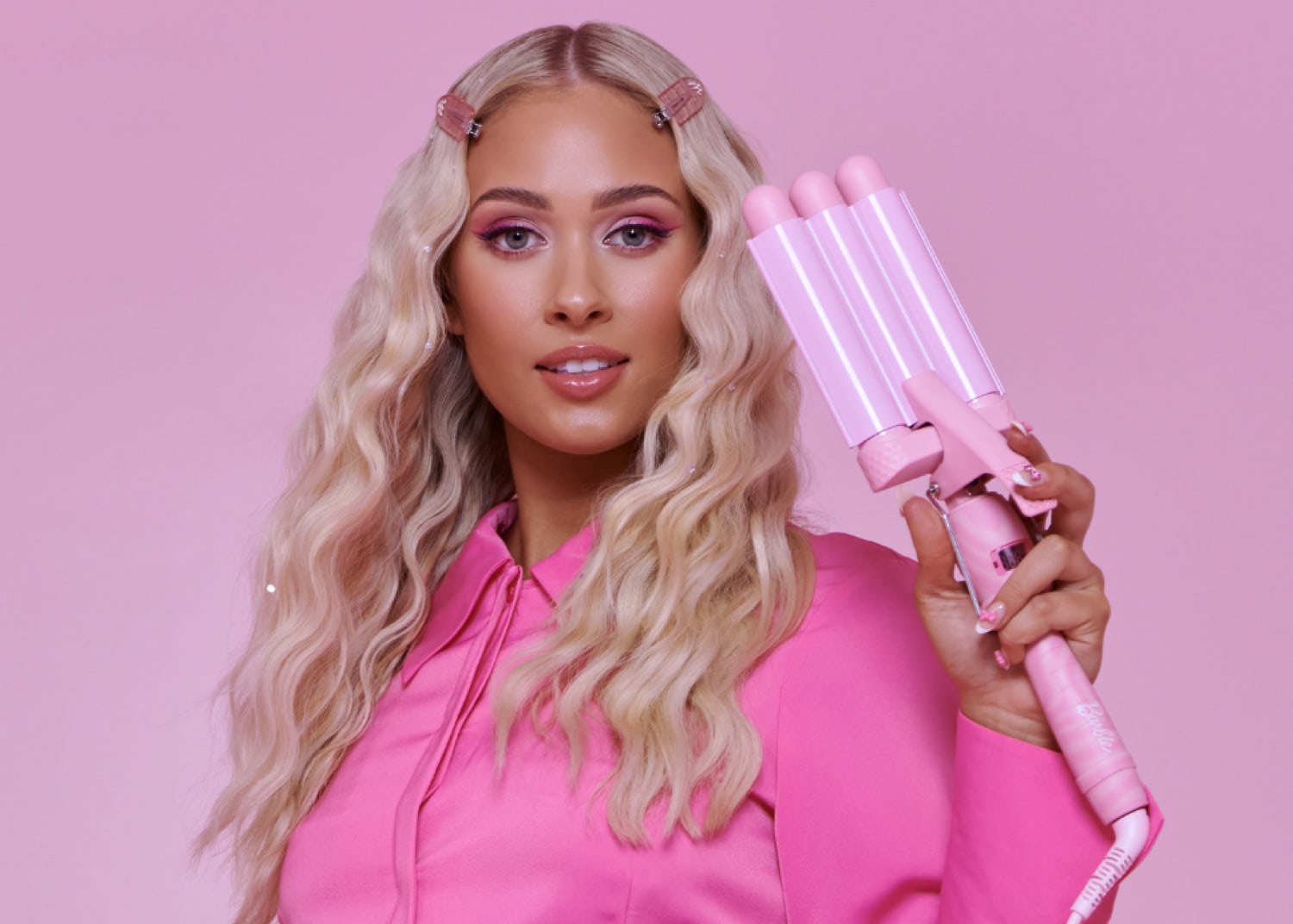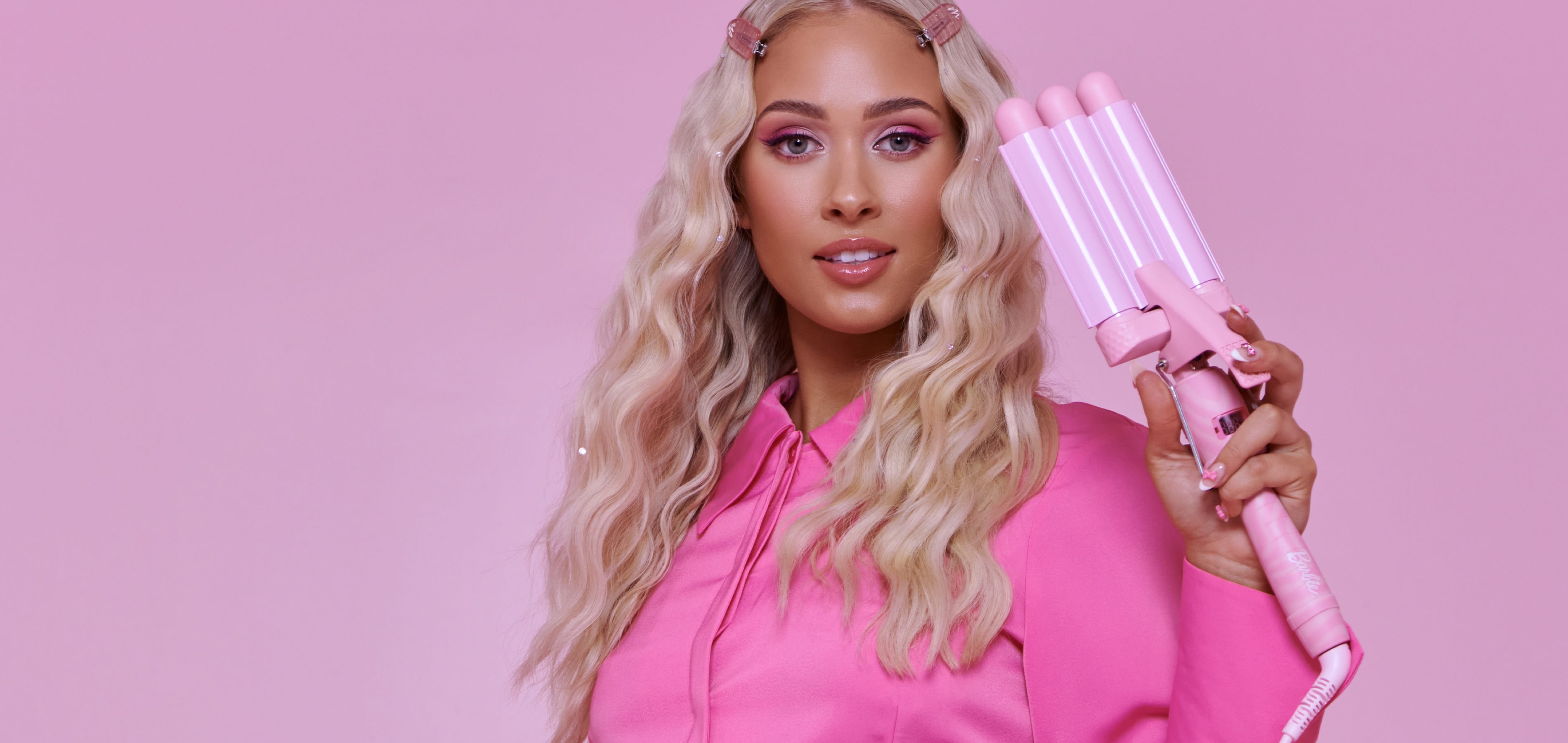 Official Stockist
Mermade Hair
The Mermade Pro Waver is the world's most in-demand hair tool. This beauty blogger and celebrity-approved essential delivers beachy keen kinks and mermaid-worthy waves in minutes. Dive in and shop the Original and Mini waver today in black, lilac and signature pink.
How to get the look with Mermade Hair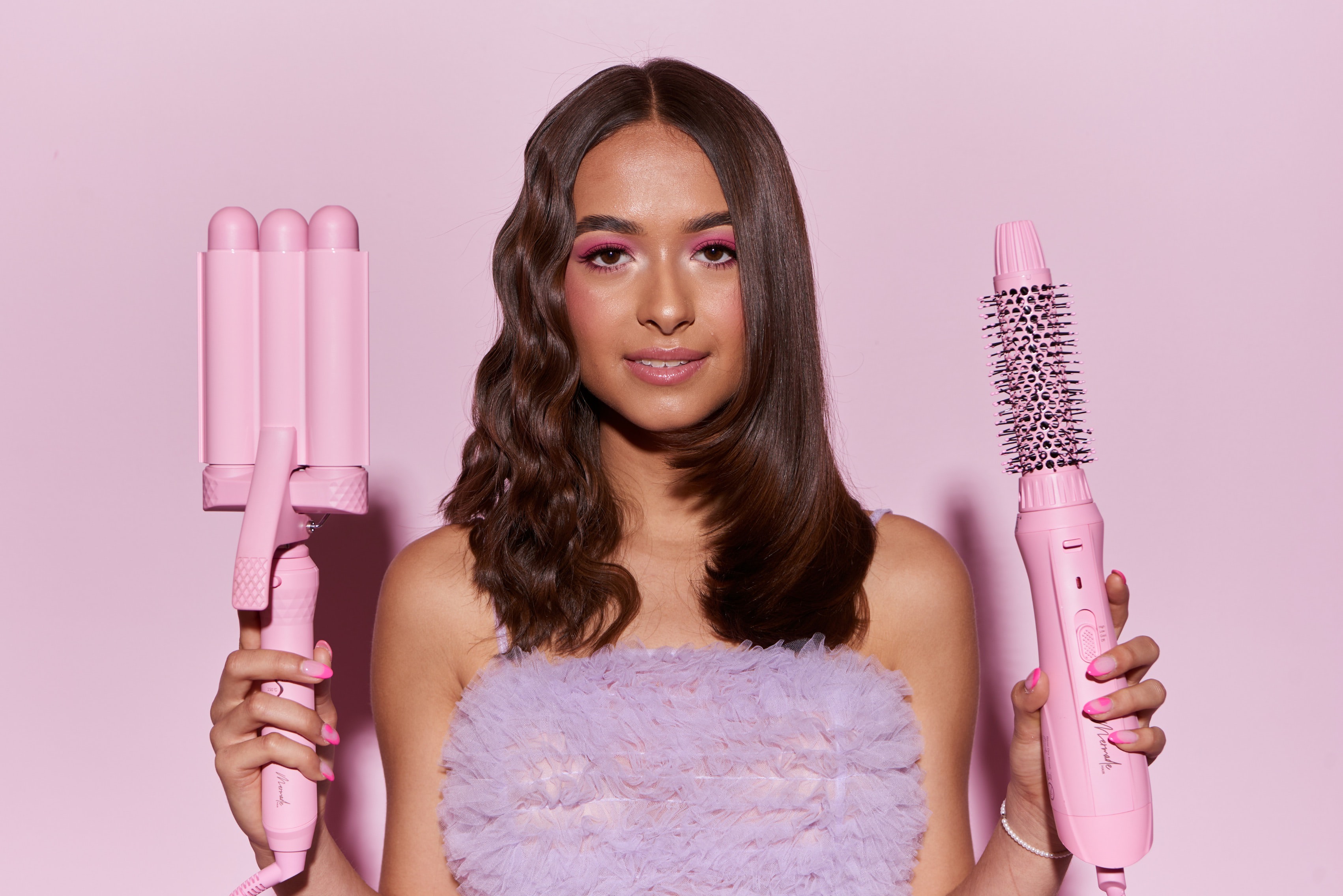 Behind the Brand
Mermade hair tools bring the Aussie beach-babe waves and celebrity-standard styles! Storming the world with game-changing hair tools and products, Australian brand Mermade Hair continually delivers gorgeous mermaid-inspired styles for girls on the go. Think celebrity-worthy waves without visiting the salon!
Through innovative technology, Mermade hair curlers effortlessly construct the perfect natural wave suited to the beach, the boardroom, and beyond. With the launch of Mermade's signature tool, the Mermade Hair Waver Pro 32mm, women across the globe are finally able to achieve high glamour with ease!
The most recent introduction of the Mermade Mini Waver Pro 25mm, Mermade Hair Dryer, and the latest innovative launch, Mermade Spin 25mm, has seen the brand soar in popularity with professional stylists, hairdressers, celebrities, and at-home stylists across the globe.
The gorgeously glam Mermade hair styling accessories and styling products also offer quintessentially Australian style with an international twist.
Mermade hair tools are now available in kits: such as the Blow + Wave Kit (includes Pink Waver Pro 32mm and hair dryer) and the Wave Kit (includes Waver Pro 32mm, tail and wave comb, hair grip clips and claw clip), this is one homegrown brand that continues to make creating swoon-worthy styles a daily reality.
How do you use a Mermade Hair Waver?
Mermade hair tools let you create big bouncy waves, robust ripples, and classic curls with minimal effort and maximum time-saving.
Get those 'fresh out of the ocean' Mermade vibes in four super easy steps:
1. Spray your damp hair with Mermade Mist Heat Protectant + Styling Spray, then dry your hair with a Mermade Hair Dryer.
2. Choose the best heat setting for your hair from the variable temperature control on your Mermade Hair Waver Pro and let it heat up on a heat mat.
3. Section your hair into four parts and starting from the back, take the desired amount of hair and clamp and hold your Mermade Hair Waver for 3-10 seconds before releasing. Repeat across your entire head.
4. When you've finished, make sure your hair is completely cool before using your fingers, a Mermade detangling comb, or a Mermade Hair Brush to loosen the waves and achieve your desired look. Spray to set, and voila: you've mastered the Mermade wave!
How do Mermade hair products work?
With triple ceramic barrels, the biggest on the market, Mermade hair tools and products let you clamp, crimp or curl easily. Variable temperature settings let you choose the safest heat for your hair, while ionic ceramic barrels safely seal the hair cuticle and eliminate frizz.
The all-new Mermade Hair Mist helps protect hair from heat damage, restoring and nourishing the hair with argan oil, effortlessly adding moisture and strengthening antioxidants. Mermade Mist curl enhancer spray infuses hair with sensational shine and extra hold, so those curvaceous curls stay bold and bouncy all day long.
Make an impact with the Mermade Waver Mini Pro 25mm hair tools—it has smaller barrels for the perfect ripple effect. Check out the 'hell yeah' reviews by Hairhouse customers for these unwavering Aussie-made products.
What are Mermade's bestselling products?
Mermade is having a mega moment with the launch of Mermade Hair Spin 25mm, capable of ground-breaking twists and twirls in no time! Including all the best Mermade features—ceramic barrels with ionic technology, variable temperature control, 60-second heat-up, and auto shut-off—the new Mermade Spin also features an automatic clockwise and anti-clockwise rotating action for easy custom styling at the press of a button.
Pair Mermade Spin with the Mermade Mist for sensational heat protection and lustrous styling results.
Mermade Hair Mini vs. the Mermade Hair PRO Waver
The Mermade Waver Pro 32mm is the easiest way to create perfect, salon-worthy beachy or boho waves. With extra-large 32mm ceramic barrels, the PRO Waver clamps and releases effortlessly for big, bold waves. Tousle them for a casual look, or leave classic ripples for a super sexy do. The glam hair world is your oyster when you own a Mermade 32mm PRO Waver!
Best bits about the PRO Waver
- Exclusive Australian-made design
- Simple clamp and release technology
- Three extra-large barrels for loose, luscious waves
- Impressive heat technology boasting extra fast heat-up times
- Advanced ionic technology in ceramic barrels
- Choose your temperature between 80°C and 210°C
The Mermade Mini Waver Pro 25mm creates mini waves for a rippled look. Tourmaline-infused ceramic barrels seal the hair cuticles with negatively charged ion particles, eliminating frizz and resulting in smaller waves with the wow factor.
Is Mermade easy to use?
Beach waves are a breeze with the Mermade Pro Waver! Start by choosing your size. For short hair, the lilac Cutie will give you small ripples perfect for your hair length, while the 25mm or 32mm Waver works on medium-long hair to give bouncy or loose waves.
Section your hair and start near the roots, holding for 2-5 seconds. Make your way down each section, positioning the Waver to where the last wave ends for an uninterrupted flow. Repeat until your entire head has been waved.
The Mermade Pony Kit gives you everything you need to turn your waves into a show-stopping up-do complete with Pony Gel and a variety of no crease clips, combs and hair ties.
Use a hairspray to set your waves in place once done.
Want curls instead of waves? The Mermade Hair Spin is an innovative curling wand that spins your hair into perfect curls at the click of a button. You can also achieve a bombshell blowout at home using the Mermade Hair Blow Dry Brush that delivers bounce and volume.
Remember to use the right hair care products when using hot styling tools to keep your hair healthy and hydrated, including serums, hair oils and hair masks.
How long does Mermade hair last?
Your gorgeous mermaid waves will be long-lasting, providing you use a good hairspray to set your style and keep the waves from straightening out. They will drop over time, giving you looser waves for a tousled, natural look. If you want straight hair faster, simply wet your hair, and comb them out or use a hair straightener to instantly turn your beach waves into a sleek mane!
Where can you buy Mermade products?
Hairhouse is a leading Mermade stockist in Australia where you can shop all of the latest stand-out Mermade hair styling tools and products. Visit us and get the best advice on the latest options, or indulge in a salon service while you're stopping by. Prefer to stay seaside? Shop Mermade online at Hairhouse and allow us to deliver waves to your door! Choose Click and Collect or standard / express delivery for all your Mermade Hair tools, hair products, and other leading curling tool brands. Choose Afterpay during checkout and wave now, pay later!
Can't wait to make waves? Choose the DoorDash option for same-day delivery to your door for up to 10kms! There's free standard shipping on orders over $50, so you can easily add to your Mermade family with a Mermade Hair Waver PRO, Mini, pretty-in-pink Mermade Hair Dryer, Mermade Hair Brush, or Mermade Mist heat protection spray. How simple is that? We even offer gift cards so you can spoil your friends and family with the gift of beautiful hair.
Want to set things straight? If you're over waves, you can shop the world's best hair straighteners at Hairhouse!