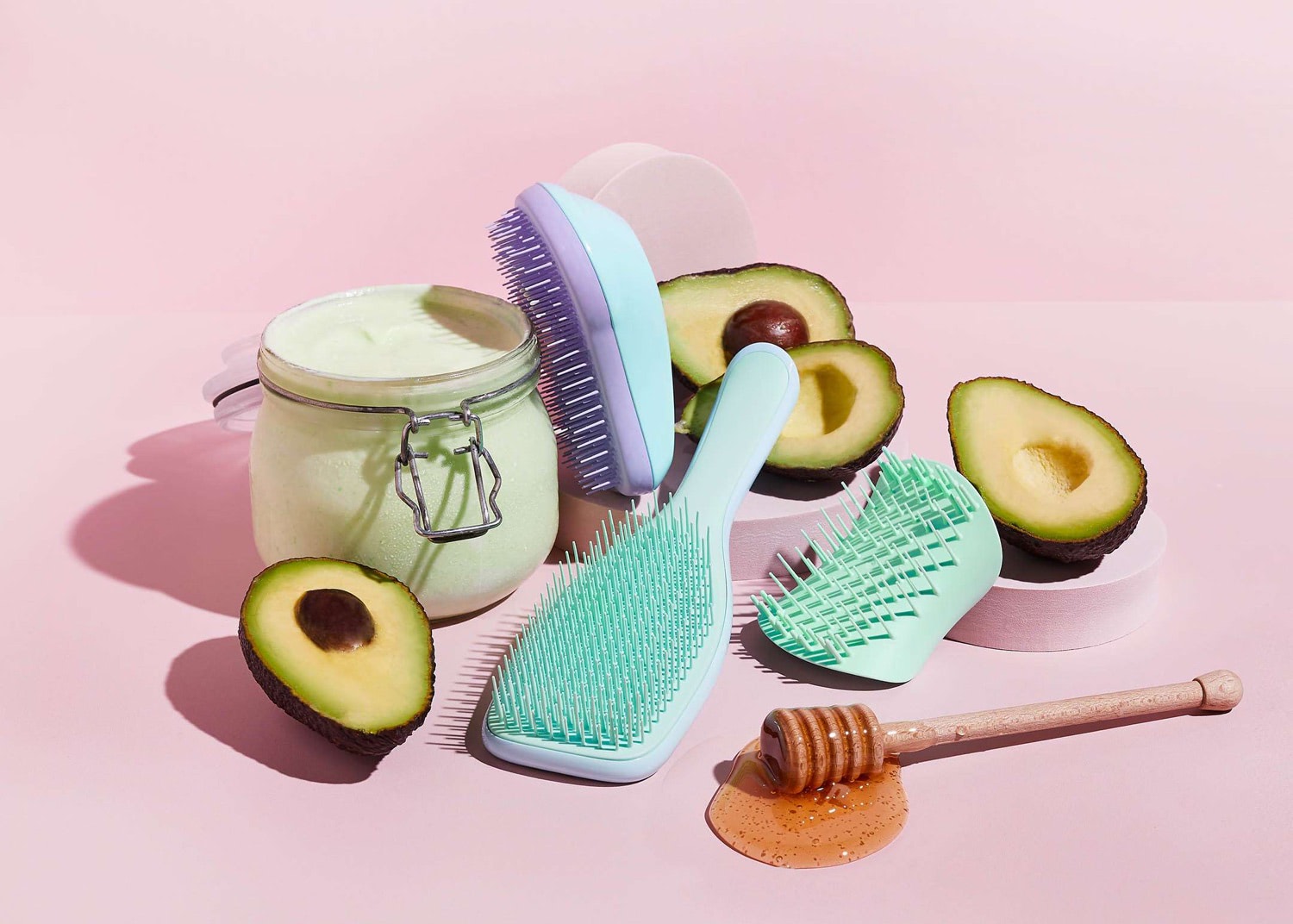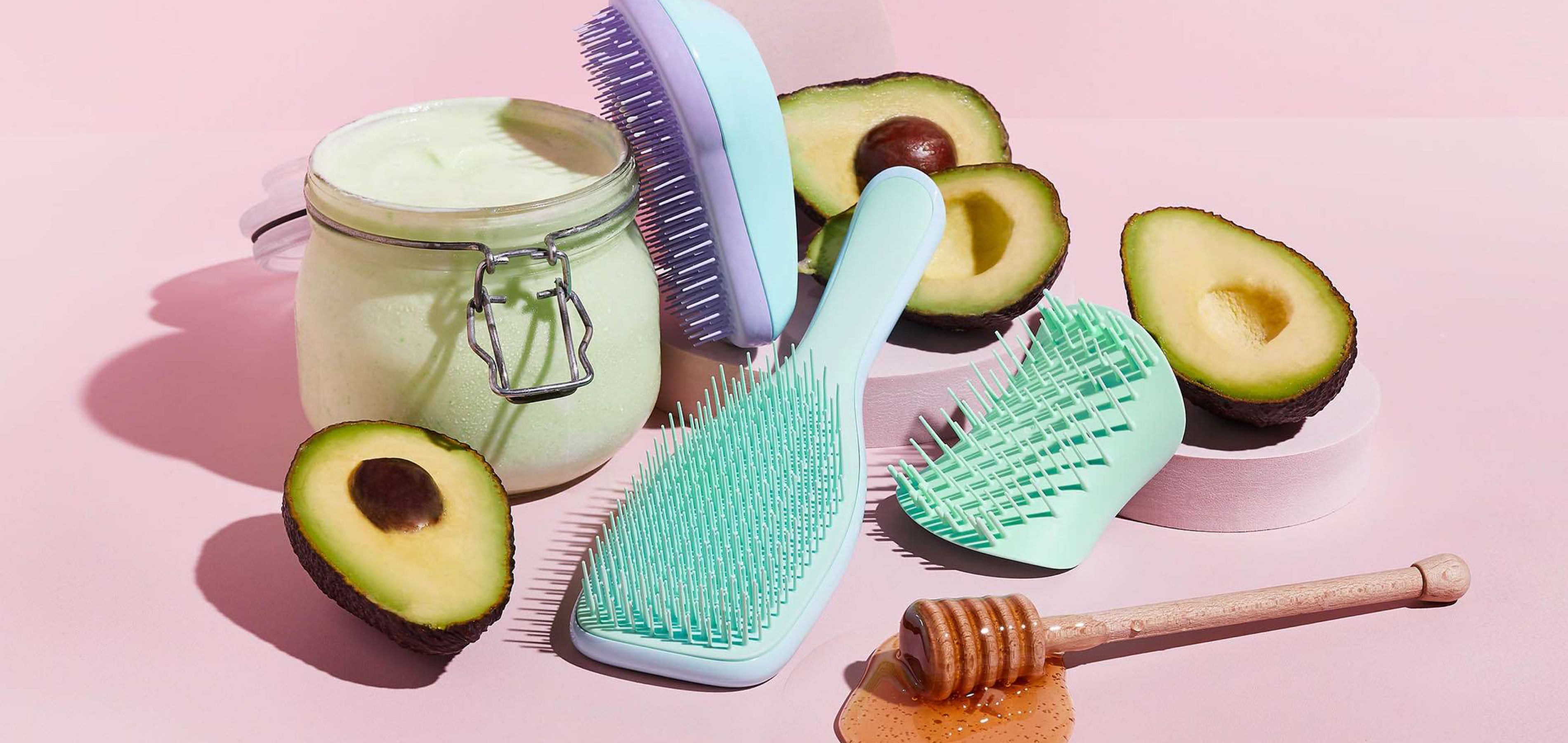 Tangle Teezer
Tangle Teezer puts the fun back into brushing! Designed for detangling wet and dry hair, enjoy an utterly painless brushing experience, with no tangles, zero breakage, and an end to damage. With one sold every 20 seconds worldwide, this brush will become your everyday BFF!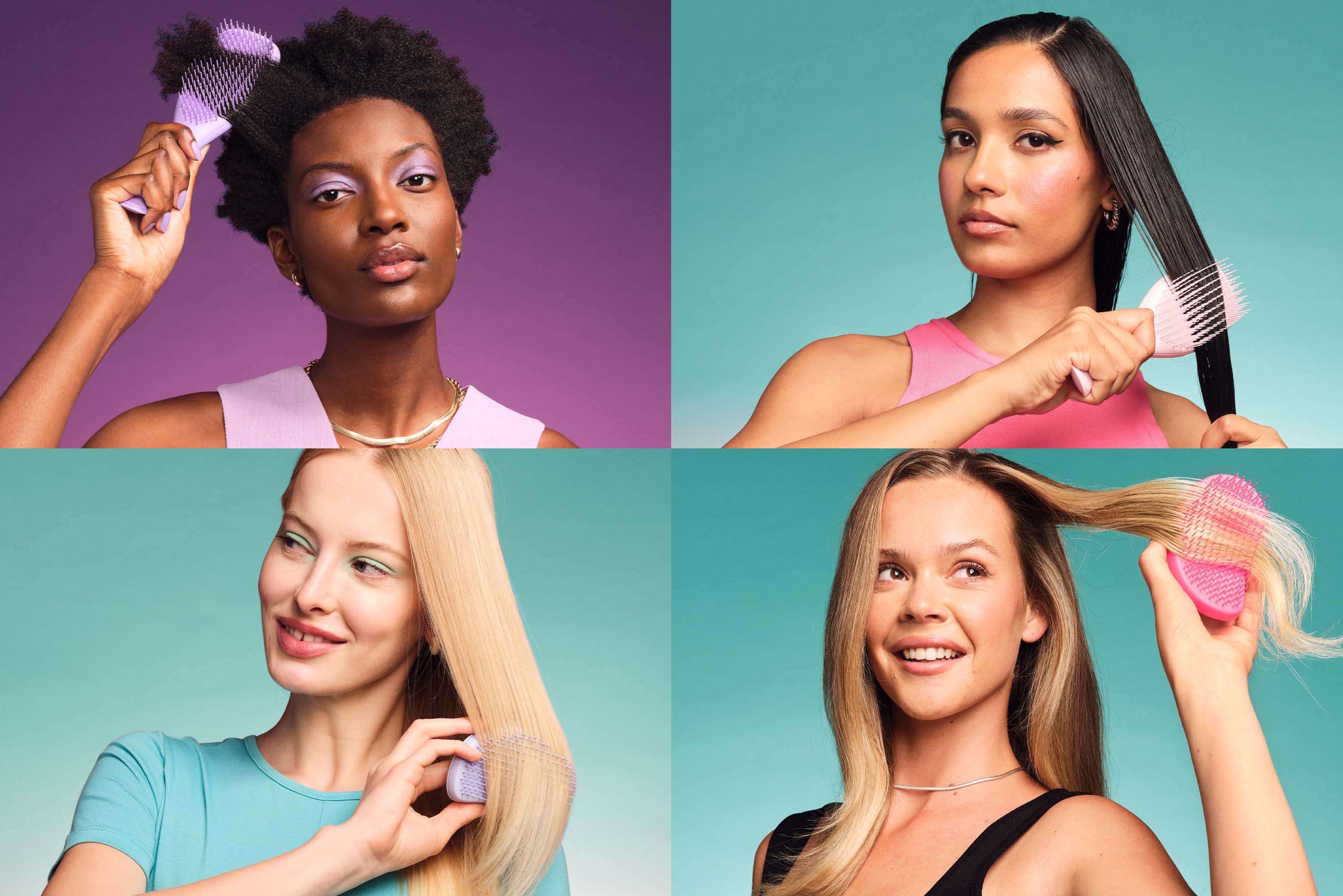 Tangle Teezer
Tangle Teezer puts the fun back into brushing! Designed for detangling wet and dry hair, enjoy an utterly painless brushing experience, with no tangles, zero breakage, and an end to damage. With one sold every 20 seconds worldwide, this brush will become your everyday BFF!
Tangle Teezer is an essential everyday hairbrush going beyond just brushing hair to detangle dry and wet hair without harm. Designed to glide easily and quickly through all hair types to remove hair tangles and knots, Tangle Teezer also massages the scalp and smooths the cuticle with each stroke to reveal silky, frizz-free styles.
What is a Tangle Teezer Hairbrush?
Once you try a Tangle Teezer brush, you won't go back. This revolutionary hairbrush is created to care for dry and wet hair, tangles, and hard-to-manage hair textures. Launched in 2007, it fast became a favourite for influencers everywhere as the only way to remove tangles and knots in dry hair or wet hair with minimum fuss, breakage, and damage. Today, Tangle Teezer is the #1 choice for detangling hair.
What Makes The Tangle Teezer So Unique?
Featuring a two-tiered bristle design, the Tangle Teezer simultaneously banishes knots. Smooths the hair cuticle and prevents frizz and static. The super cute, compact design fits into any bag for trusty brushing anywhere you may be!
Can You Use a Tangle Teezer Brush on Wet Hair?
The Tangle Teezer Wet Detangler is specially designed to work on wet hair. This detangling hairbrush features 325 unique two-tiered bristles that gently and quickly work to detangle and smooth all wet hair types, even thick and curly hair. The long and flexible teeth are also excellent for distributing shampoo and treatments through the hair in the shower and removing any knots while preventing breakage. The short bristles smooth hair to a shiny finish free from frizz!
How Does a Tangle Teezer Work?
The innovative two-tiered bristle design achieves two different things:
1. The long and flexible bristles work to detangle any knots in wet or dry hair without pulling to reduce the chance of breakage.
2. The shorter bristles smooth the hair cuticle to give your locks a wonderfully shiny, frizz-free finish.
3. Both bristles work together to give your scalp a good massage which improves blood circulation and helps to encourage healthier-looking hair!
Are Tangle Teezers Good for Your Hair?
You bet! This wonder brush is designed to soothe scalps, remaining gentle on hair from scalp to ends. The result is a silky, tangle-free style in no time - without the dragging, snagging, and breakage other brushes can cause.
8 Ways The Tangle Teezer Helps Your Hair!
1. Remove knots and tangles.
2. Smooth hair cuticles.
3. Creates a healthy shine.
4. Massage the scalp.
5. Stimulates blood flow.
6. Encourages healthier hair follicles.
7. Leave curls looking defined and glossy.
8. Help to prevent breakage when brushing.
How do You Use a Tangle Teezer?
Tangle Teezer can be used anywhere as the ultimate finishing hair tool to perfect your look and create any hairdo.
Five Simple Steps For Tangle Teezer!
1. Start by applying a smoothing treatment - such as a leave-in conditioner, hair oil, or detangling serum first for best results. We recommend exploring our brands to find your new holy grail, including Kevin Murphy, evo, KMS, Muk, Matrix , Alterna, and more.
2. Next, towel dry your hair.
3. Work the Tangle Teezer brush through your ends first, detangling knots as you move upwards.
4. Make your way up to the scalp until you can glide the brush easily from root to tip.
5. Try brushing with downward strokes and follow the natural shape of your head.
Tangle Teezer Expert Tip:
Avoid using the Tangle Teezer while blow-drying or applying heat as the bristles may melt. If you wish to style your hair while using a hairdryer, try the Tangle Teezer Blow Dryer range of hairbrushes designed to withstand heat.
How do You Clean a Tangle Teezer?
1. Run it under warm water and use a shampoo to wash the bristles and base of the hairbrush.
2. An old toothbrush can be helpful in gently scrubbing the bristles to remove any product build-up.
3. Shake it well to remove any water, then leave it with the bristles facing downwards on a hard surface until dry.
What is the Best Tangle Teezer for My Hair?
There is a Tangle Teezer brush designed for every hair type:
1. Tangle Teezer Fine and Fragile Wet Detangler – This hairbrush features bristles that are 30% softer than the original Tangle Teezer, which makes it perfect for fine and colour treated hair prone to breakage. The bristles glide effortlessly to remove knots and massage the scalp to promote blood flow and healthier, stronger hair follicles.
2. Tangle Teezer Compact Styler - This Mini Tangle Teezer fits into your handbag for easy on-the-go styling. Detangle knots, smooth cuticles to create shine, massage the scalp and retain curl definition with one handy tool! Available in a range of fun colour combinations and patterns, including Palms and Pineapples and Sky Blue Chrome.
3. Tangle Teezer Original Tangle Teezer – This is the original, multi-award-winning cult classic hairbrush that started the Tangle Teezer phenomenon! With a design that fits snugly into your palm, use it on wet or dry hair to remove knots and tangles without fear of breakage or damage. The long bristles glide through hair easily and quickly, while the short bristles smooth hair and promote shine.
4. Tangle Teezer Ultimate Tangle Teezer – The Ultimate range is the perfect accessory for creating dry styles. Use it to back-brush hair for height and volume, create up-dos, and maintain clips, weaves, and extensions. Shop it in the Ultimate Black Tangle Teezer or bubbly Ultimate Pink Tangle Teezer.
5. Tangle Teezer Thick and Curly – This is ideal if you have thick, curly, or afro hair! Available in fiery Salsa Red, the teeth are longer and firmer than the Original to detangle textured hair and leave curls glossy and defined quickly. The best bit? Use it on both wet and dry hair with equally impressive results!
Hairhouse is the leading stockist of Tangle Teezer in Australia. Shake up your hair routine and get shiny, tangle-free locks faster, with less pain, fuss, and breakage than with regular brushes! Shop our gorgeous range online today with free delivery over $50, or visit your local Hairhouse to see them in person!