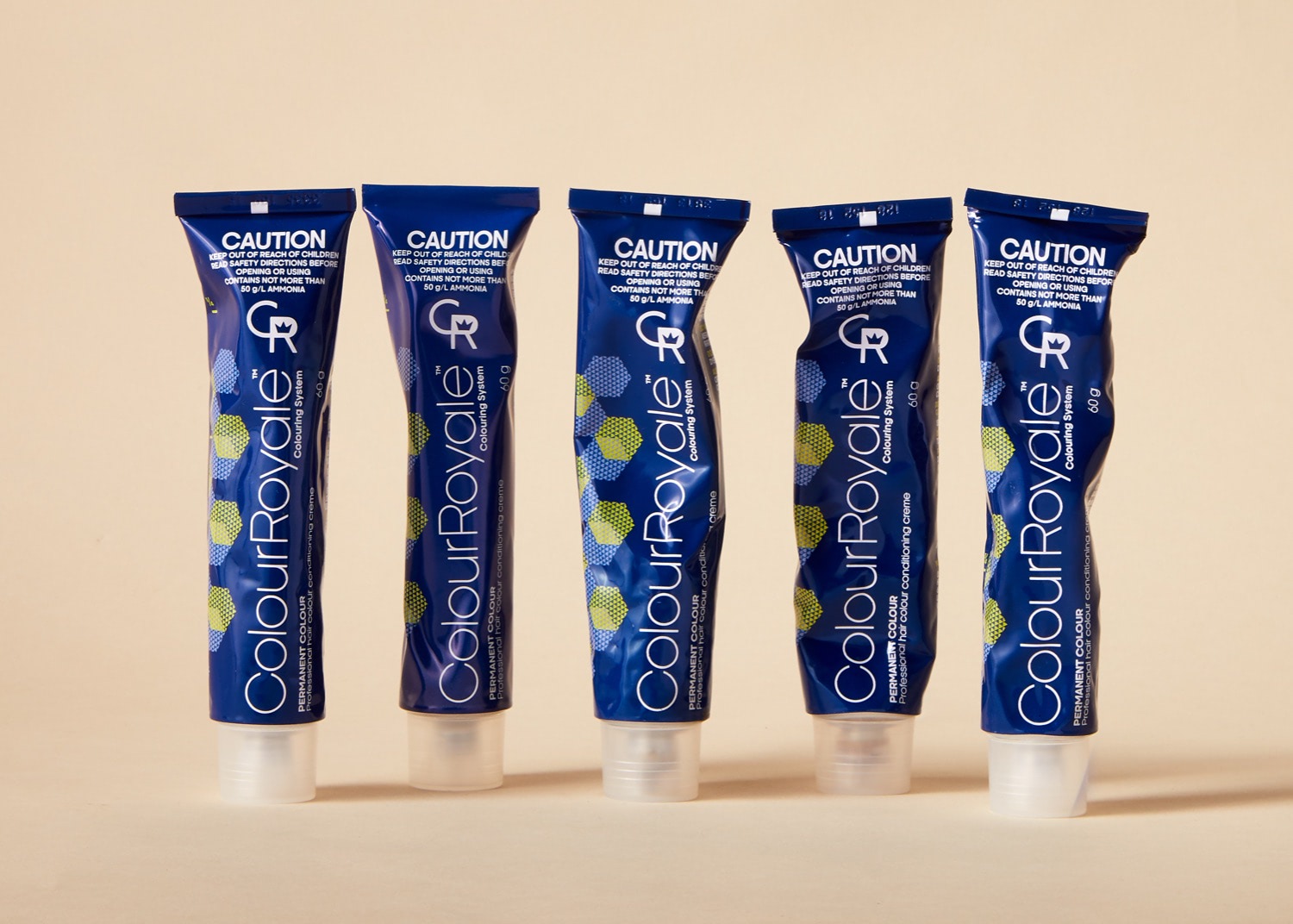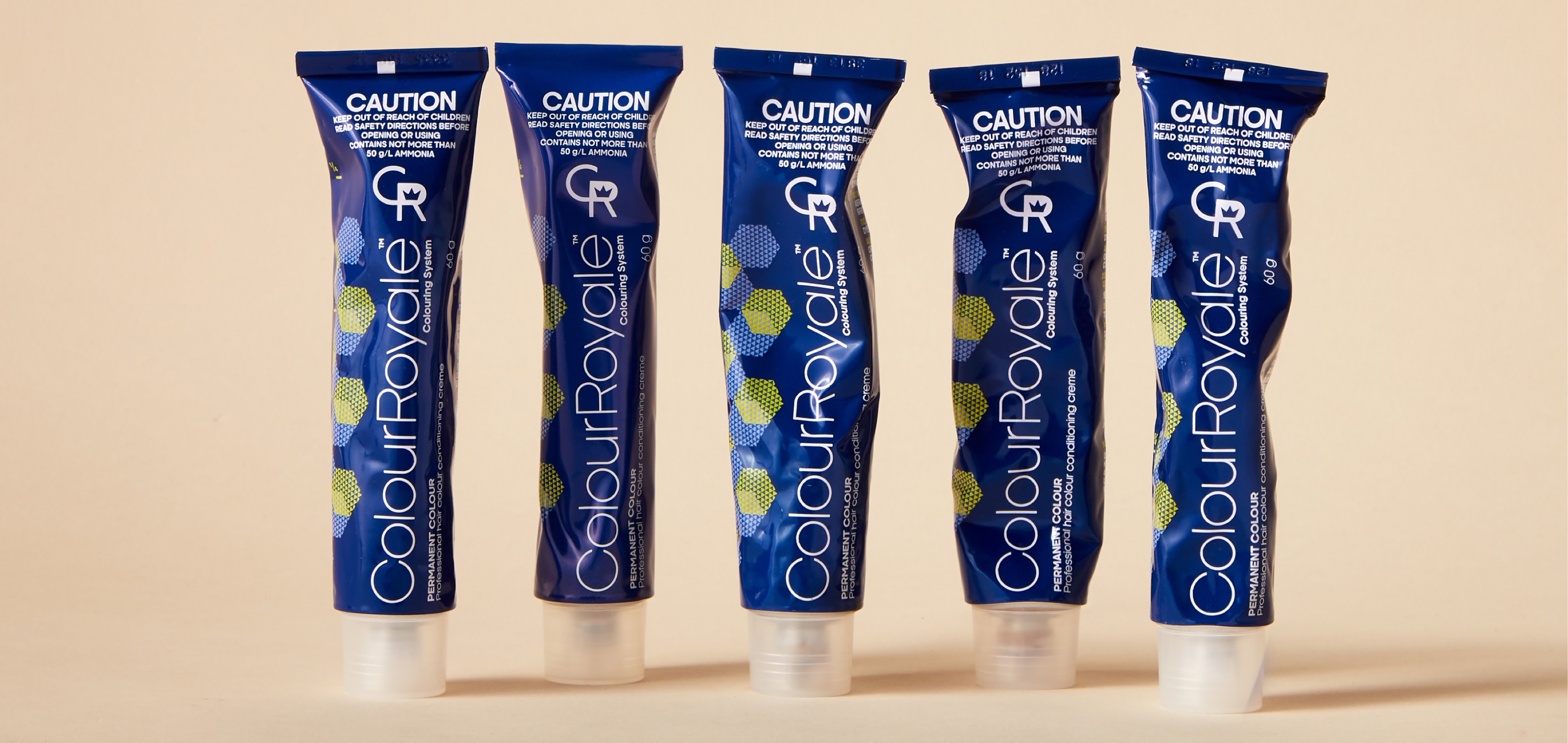 Colour Royale
Exclusive to Hairhouse, Colour Royale is a professional-use hair colouring system available in over 90 permanent shades. Just choose from your Hairhouse salon Colour Royale chart to ID your perfect shade. Once selected, you can colour your hair at home or in-salon with confidence!
Showing 60 of 103 results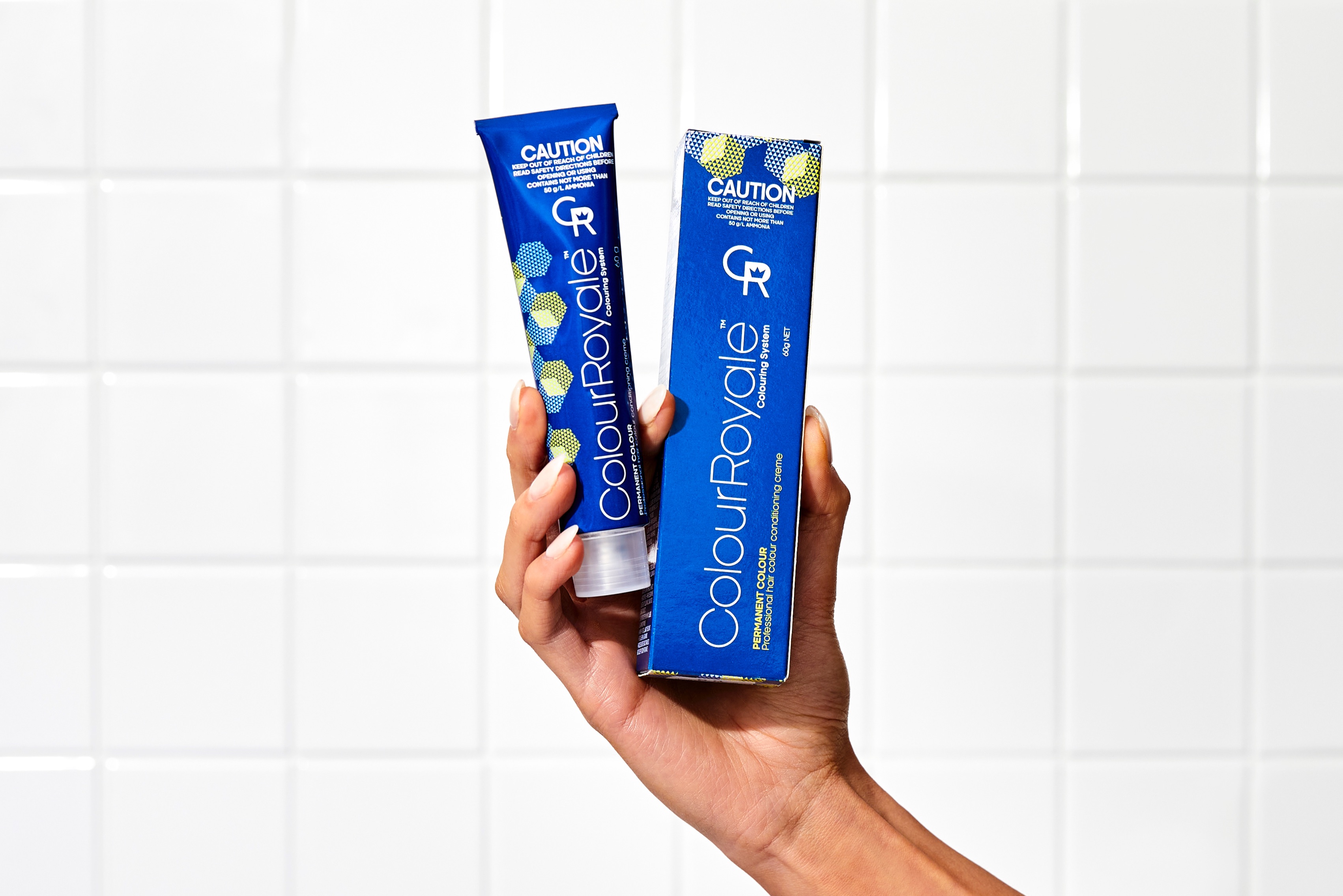 Behind the Brand
Professional, permanent, performance-driven; Colour Royale has it all! Available in over 90 stunning shades - from the lightest of blondes to the deepest of darks – Colour Royale is available exclusively at Hairhouse! 
Professional, permanent, performance-driven; Colour Royale has it all! Available in over 90 stunning shades - from the lightest of blondes to the deepest of darks – Colour Royale is available exclusively at Hairhouse!
Providing long-lasting colour and rich, brilliant shine, the Colour Royale conditioning cremes, creme peroxide, bleaches, and activators are suitable for all hair types.
What Is Colour Royale?
Created in Italy, Colour Royale is the only choice for professional use, high-quality permanent hair dyes. With vibrant shades that are kind to all hair types, the extensive range of hair colour cream offers 90 options to suit any skin tone and hairstyle! Easily applied, Colour Royale permanent hair colour brings a professional salon finish every single time!
Low in ammonia and high in concentrated pigments, Colour Royale offers a maximum depth of colour without damage. The creamy formulation effortlessly saturates hair leaving no section un-coloured – so your shade remains consistent and complete.
Colour Royale also provides a range of activators, bleaching powders, and creme peroxides in varying strengths to help lighten hair and prepare it for dyeing.
Want more? Check out the extra benefits of Colour Royale Colouring Cremes!
1. All shades look natural, intense in shine, and flush with healthy accents. Find your perfect shade using the Colour Royale colour chart in the salon!
2. Packed full of nourishing oils – including argan oil, Malva extract, and aloe vera – hair remains protected and intensely hydrated.
3. Colour Royale is all about incredibly long-lasting, full coverage!
4. Every application colours hair permanently while also restoring moisture and softness for healthy, lustrous locks.
Hairhouse is proud to be a leading Australian stockist of this much-sought-after brand. With a vast range of unique Colour Royale permanent hair dye shades available - from Ultra-Light Blonde and Dark Intense Auburn Blonde to Mahogany Brown, Very Dark Brown, and Blue-Black – there is something for everyone!
Looking for a statement shade? Colour Royale also has options in red, blue, violet, and silver!
We also stock Colour Royale bleaching powders, activators, and crème peroxides to perfect and develop your desired colour.
Shop online with us today and enjoy free shipping over $50 or come and visit us in-store at your local Hairhouse!
How Do I Use Colour Royale?
To use Colour Royale hair dye, select your ideal shade from the 90 options available.
Step into your local Hairhouse Salon and let us work with you using the Colour Royale Colouring System that matches the ideal colour to your skin tone and hairstyle. Our friendly experts are on hand to take you through this simple selection process!
You can also choose to have your hair coloured in-store or at home.
If dyeing your hair at home, make sure you follow the Colour Royale instructions on the back of the box to get the correct Colour Royale mixing ratio for application. Most shades require a 1:1 ratio of conditioning crème to the developer. The rest is easy!
1. Apply all over to hair, making sure you massage into ends and roots. You can use a comb or brush to ensure even distribution.
2. Let Colour Royale develop for 30-35 minutes.
3. Rinse well and follow with a shampoo and conditioner. Try one of our coloured shampoos and conditioners to lock in colour.
4. Style as usual.
How Do I Use Colour Royale Crème Peroxide?
The Colour Royale Crème Peroxide is a high-quality developer agent designed to mix in with the Professional Hair Colour Conditioning Cremes. The result is hair colour better than you've ever experienced before, with brighter, more vibrant, and long-lasting results.
Professional-grade peroxide gently removes pigment from the hair while nourishing it with Meadowfoam Flower extract to encourage softness and smoothness.
Mix into any Colour Royale Conditioning Crème at a ratio of 1:1 and apply to hair as per instructions. Always make sure you do a patch test beforehand to check for any allergic reactions or sensitivity.
What Colour Of Toner Should I Use?
After permanently dyeing your hair, hair toner keeps the colour vibrant and rich. Colour Royale blonde tones, such as Colour Royale 9.1 in Very Light Ash Blonde, Colour Royale 8.1 in Light Ash Blonde, or Colour Royale 7.0 in Intense Blonde, require toner to prevent them from going brassy and dull as is common with blonde hair dye.
For blondes, try a violet or silver toner to keep the blonde tones fresh and cool. For brunettes who want to avoid orange tones, try a blue toner to cancel unwanted pigments.
How Do I Bleach Hair With Colour Royale?
To dramatically change your hair colour from dark to light, you'll need to use a bleaching agent first to strip the natural pigment from your hair.
The Colour Royale bleaching powder can be mixed into a developer to lift hair colour to seven shades, making it perfect for all-over colouring, highlights, and root regrowth. And it's super-simple to use. Here's how!
1. Mix into the right developer at a ratio of 1:2
2. Mix well until you get a smooth, even consistency.
3. Apply to unwashed, dry hair.
4. Leave to develop for no more than 50 minutes. The actual length of time will depend on the condition of your hair and how light you want it. Consult with a Hairhouse professional to get the right advice for your hair goals!
5. Rinse off and follow with a coloured shampoo
Bleaching hair tends to make it dry if you don't take care of it. Our wide range of hair masks, treatments, oils, and serums lock in moisture, and colour shampoo and conditioner maintain ongoing colour vibrancy.
What Developer Do I Need For My Hair?
Developers come in varying strengths. The one you need will depend on how light you want your final hair colour. Hairhouse stock Colour Royale Crème Peroxides in 10, 20, 30, and 40 - an extensive range to deliver the exact effect you want.
For example, use crème peroxide 10 if you require no colour lift, crème peroxide 20 if you want to lift hair 1-2 levels lighter, crème peroxide 30 for 2-3 levels, and crème peroxide 40 for an extensive lifting of colour, such as going from black to blonde.
Still unsure which Colour Royale product to choose? Pop into your local Hairhouse and ask a friendly expert who can guide you through colour options and simplify mixing ratios and developer strengths. If you're ready to take the plunge and change up your hair, shop our range of Colour Royale permanent hair dyes, bleaches, and activators today and get ready to welcome in the new you with Colour Royale!