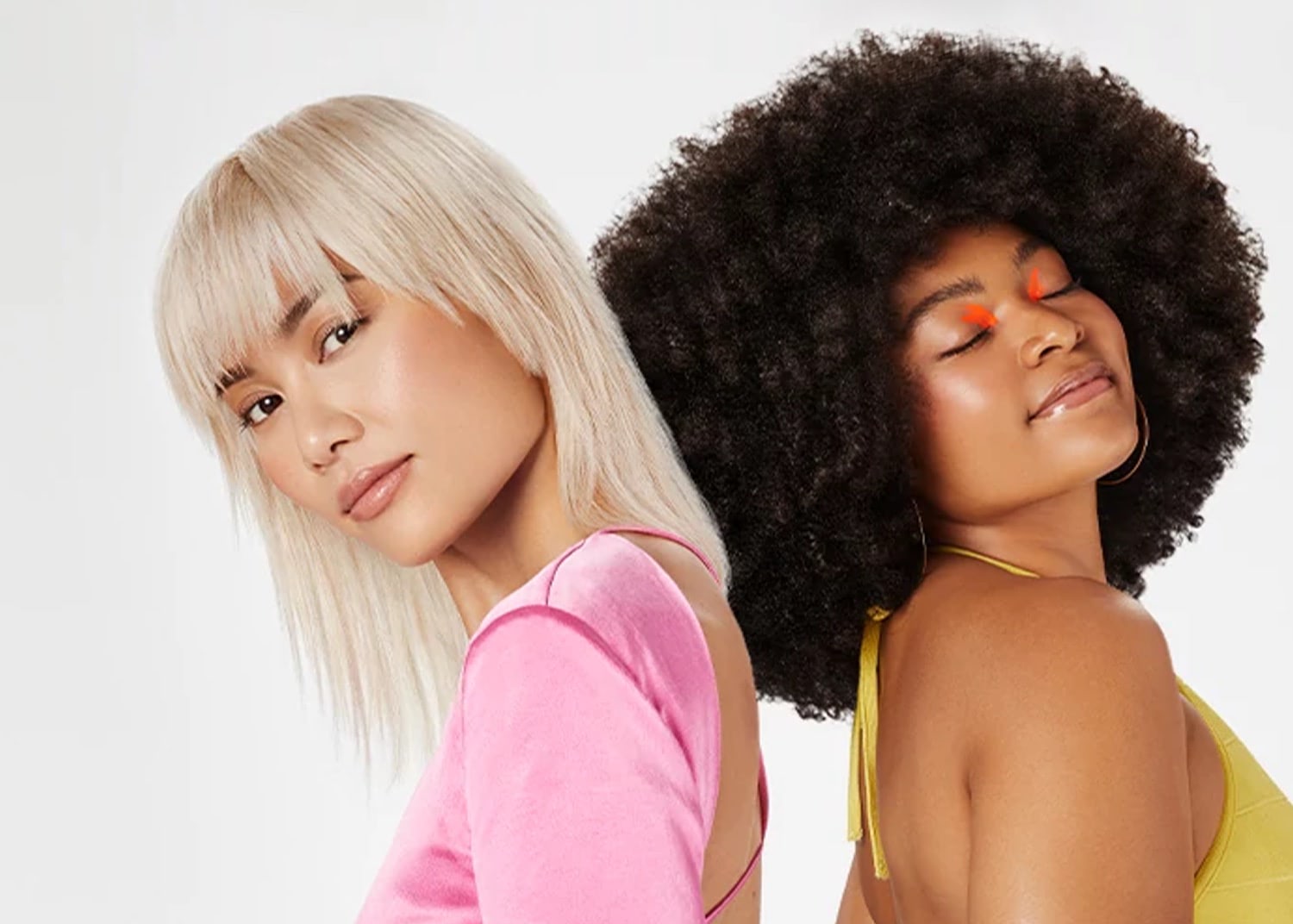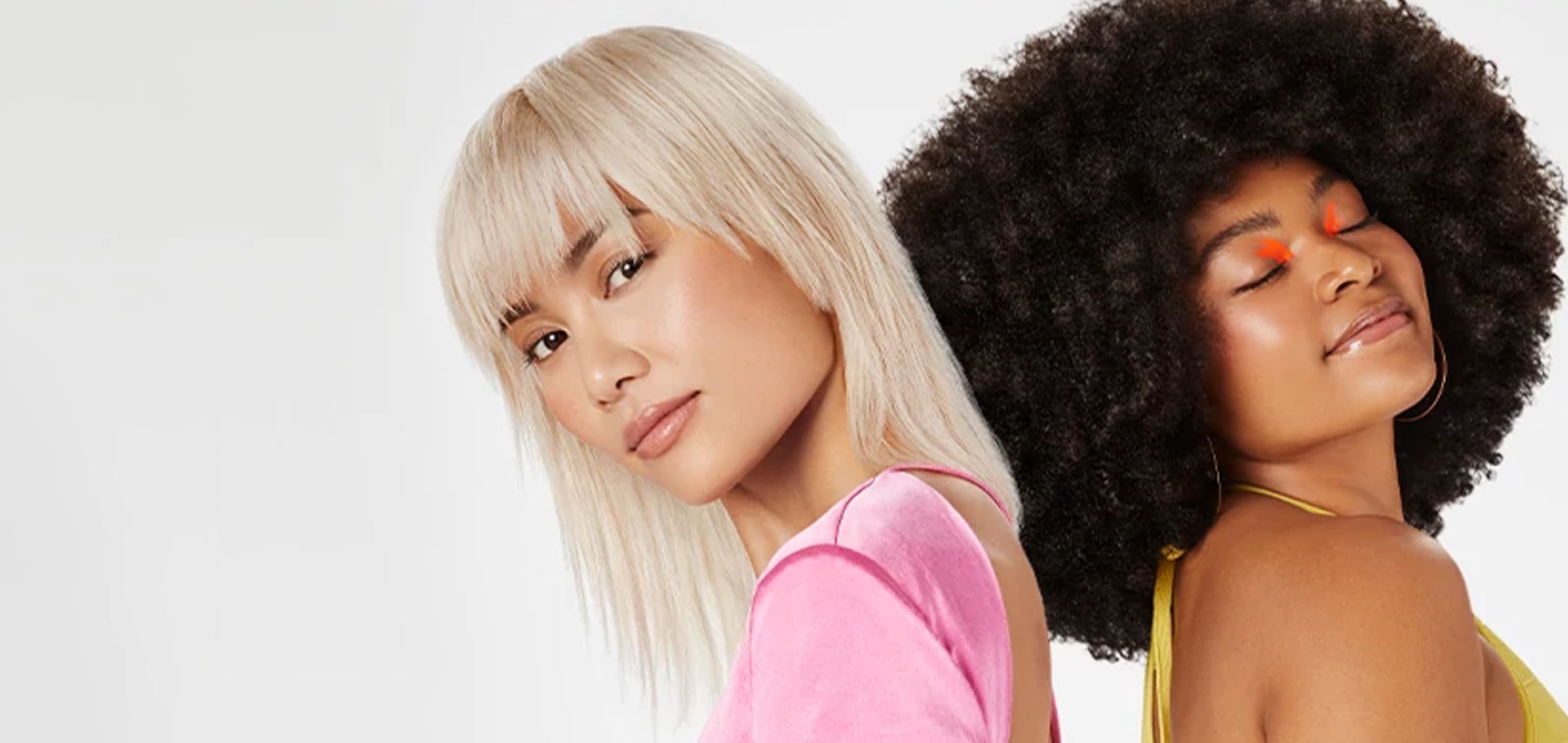 K18
Reverse hair damage in less time than it takes your coffee to cool with K18, a revolutionary patented decapeptide treatment that reverses damage in just 4 minutes! Miraculous for all hair types. K18 is proudly vegan and cruelty-free. A true must-have for the modern woman!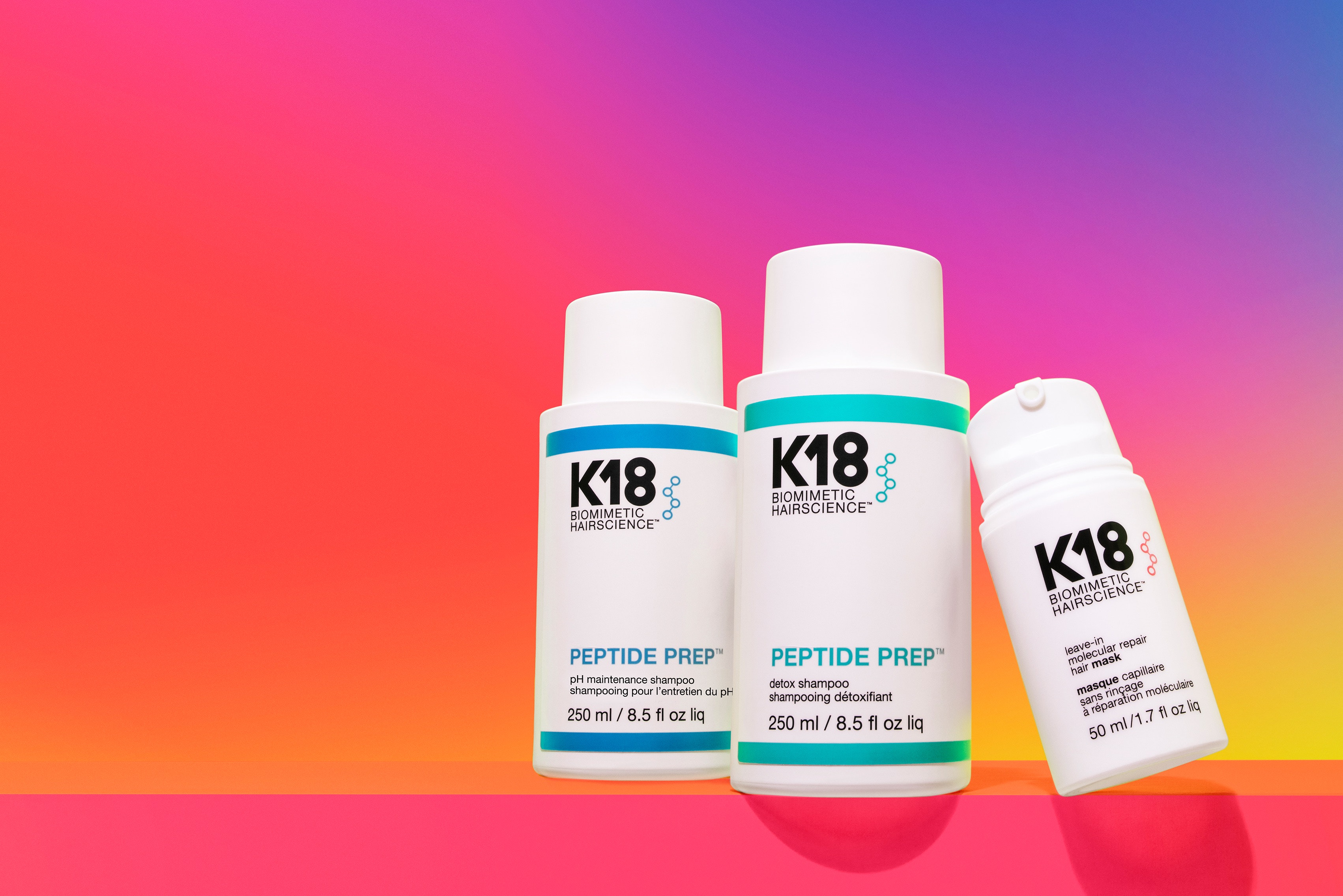 Behind the Brand
K18 has revolutionised hair care, drawing on biomimetic hair science to repair the hair. Finally, a brand has unlocked the key to reversing hair damage in no time at all!
K18 has revolutionised hair care, drawing on biomimetic hair science to repair the hair. Finally, a brand has unlocked the key to reversing hair damage in no time at all!
Offering salon treatments and hair masks for home use, K18 is the first company to utilise biomimetic hair science to repair hair. With salon-only treatments as well as a hair mask to use at home available, K18 covers all steps towards reinvigorating your hair forever!
K18 is proudly vegan and cruelty-free and is suitable for all hair types, making it a must-have for any environmentally conscious, busy modern woman!
What is K18 hair?
K18 hair is a ground-breaking brand that offers products that do what no other hair treatment ​can do – in double time!
Having spent a decade researching hair and what truly heals it, the K18 team discovered a miracle molecule, quickly patenting and trademarking decapeptide, which reverses damage in the hair caused by bleach, blow-drying, curling, straightening, heat, and mechanical styling.
So, how does the K18Peptideâ"¢ work? Simply put, this active ingredient carries amino acids deep into the structure of the hair, repairing and reconnecting the keratin chains. In the process, the hair is healed from the inside out rather than just superficially on the surface.
Rather than offer a short-term solution and temporary fix for repairing hair, the K18 hair mask deeply restores forever.
What K18 hair products should I buy?
In-salon, choose the K18 repair mist with the K18 hair mask.
At home, the K18 Hair Leave-In Molecular Repair Hair Mask leave-in treatment is ideal for long-term, lustrous results.
Are peptides good for your hair?
Peptides are small chain amino acids, which act as protein-rich building blocks that strengthen and fortify hair. The K18 trademarked and patented decapeptide is a chain of ten amino acids that offer unsurpassed repair and nourishment.
How do you use the leave-in hair mask?
Using the K18 Hair Mask is simple. Here are the steps you need to know:
1. Shampoo your hair with a clarifying shampoo (try the Paul Mitchell value-for-money one litre bottle ) which is ideal if you regularly use styling products or dry shampoo.
2. Do not use conditioner as the K18 hair masks work best on entirely cleansed hair.
3. Towel dry your hair and apply the K18 hair mask, one pump at a time. Build up if needed for longer or thicker hair. Distribute evenly through your hair, from ends to roots.
4. Allow the product to work its magic for four minutes.
5. Style your hair using any hair product you usually use - but only after the four minutes are up!
6. If you will blow-dry or use a straightener, always apply a heat protectant ​first. You can even use a leave-in conditioner ​if your hair is crying out for more moisture but remember to wait four minutes before applying any product so the K18 mask can work its magic!
7. For best results, use the mask every 4-6 shampoos.
Just remember, although the K18 mask is different from a conditioner, it is not designed to replace it altogether. See how your hair reacts. Some people find they can forego a conditioner when using K18 regularly. Take the time to find what works for you.
Where can I buy K18 products?
Hairhouse is so excited to stock the incredible K18 mask! The combination spray and mask treatment provided by K18 is available at salons only, so ask your hairdresser for more information in-salon!
Shop at Hairhouse in-store ​or online for the best and newest range of K18 hair products!