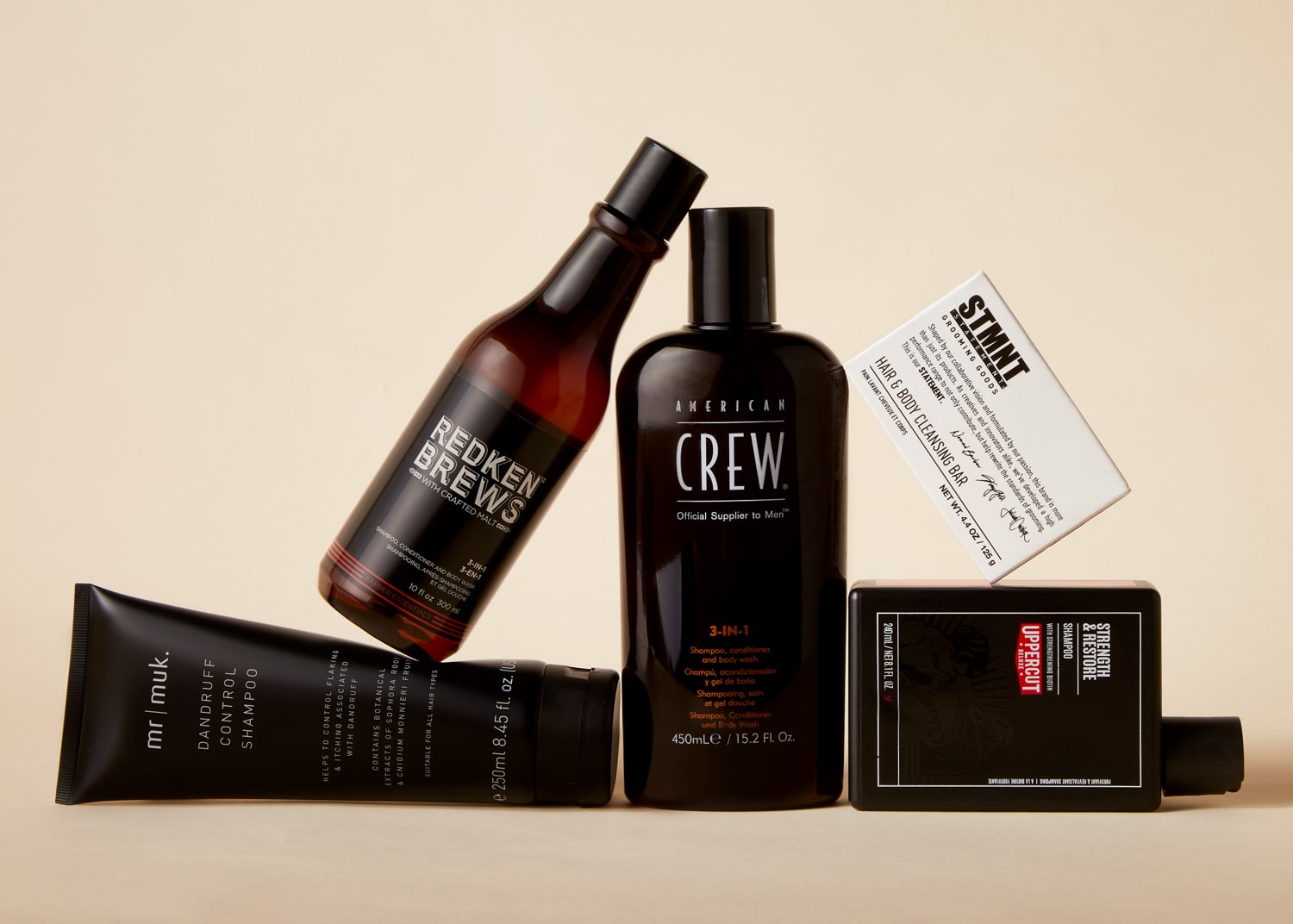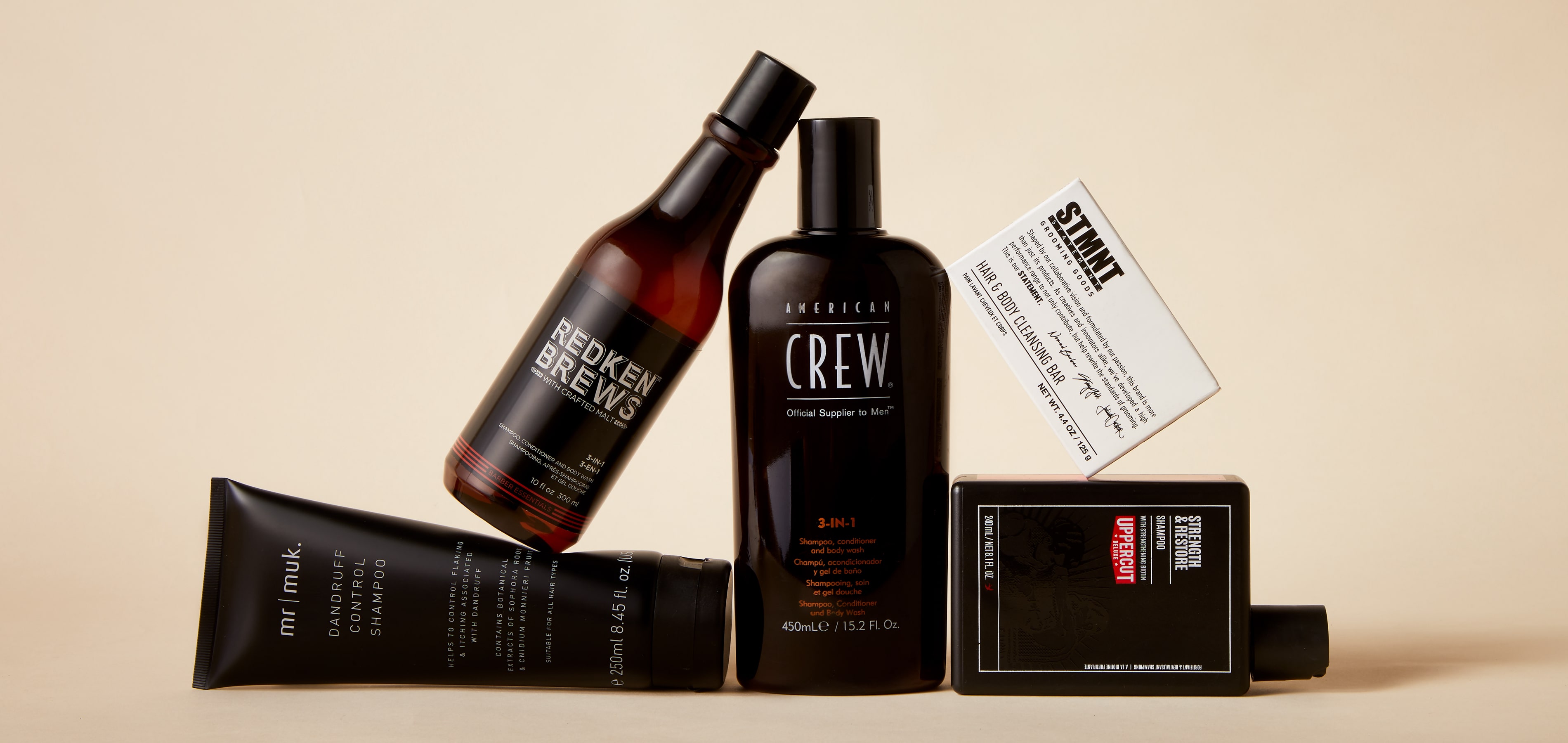 Hair Care For Men
Our men's hair care range includes the best men's hair products for styling and men's hair loss products. Care for your hair with shampoos and conditioners made with natural ingredients, then style your hair with hair products for men. Choose hair products with gloss or matte finish and apply to wet hair or dry hair.
Showing 60 of 128 results
All About Mens
What Hair Products Should Men Use?
When it comes to hair care for men, Hairhouse have what it takes to cleanse, prep, style and maintain men's hair from start to finish. With so many incredible products from leading brands to choose from, it can be difficult to know where everything fits into a hair care routine and which ones you really need. Let's break it all down!
To start, choose a men's shampoo and conditioner. This is essential for removing dirt, sweat, debris and other impurities from the hair to keep it clean and fresh. There is a shampoo for thinning hair, oily hair, fine hair, silver and blonde hair, sensitive scalps and more. Follow up with a conditioner to lock in moisture, detangle and give a healthy shine.
Next, move on to men's hair treatments. A hair treatment is excellent for giving dry, damaged or colour treated hair some extra attention and for helping to maintain long-term hair health. Pick up a hair mask, a leave-in conditioner, or a hair serum for men that's loaded with nutrient-rich botanicals and moisturising agents and apply once a week to keep hair nourished and hydrated.
For prepping and hair styling products, you have plenty of options. A hair wax for men is ideal if you like a textured hairdo with a matte finish, while a hair pomade is excellent for creating a classic pompadour with high shine.
There is hair clay for men that leaves hair looking natural and hair gel for men who want a hairstyle that will stay in place all day. Styling creams are great for guys who want a bit of casual texture in their hair without the shine of a pomade. There's also hair powder for men for a no-fuss way to add volume and body. You can add some extra hold by using a hairspray for men to tame loose strands and set your style.
Last but not least – add some grooming products to your hair care routine! Products such as beard oil, hair clippers and body groomers are perfect for keeping up a clean and presentable appearance.
How do You Apply Men's Hair Products?
Products like pomades, creams, wax, and pastes can help you to create any hairstyle you want, from sleek and professional to casual and messy. Most of these types of styling products can be applied in the same way and give you the freedom to move and manipulate your hair to achieve the desired effect.
To use one of our most iconic products, the Uppercut Deluxe Deluxe Pomade, follow these easy steps:
1. Start by using a shampoo and conditioner to wash your hair, then use a blow dryer or air-dry until completely dry.
2. Take a small amount of pomade and rub it between your palms.
3. Apply the product with your fingertips to the fringe area, then work from the back of your head to the front. Make sure you spread it evenly through your hair.
4. Take a comb and start styling. Run the comb from root to tip, moving the hair into the directions you want it to go and shaping pieces with your fingertips.
5. You can add more layers of pomade for extra hold and shine.
6. To wash a water-based pomade, cream, paste, or other styling product out of your hair, simply use shampoo and conditioner and it will come out easily.
Which are the Best Hair Products for Men?
To find the best men's hair product for you, you'll need to consider your hair type, length, and which style you want to create.
For curly and wavy hair, a sea salt spray for men will define the natural pattern of your hair and add texture and grit for a casual beach look. The Uppercut Deluxe Matte Pomade & Salt Spray Duo is a great option. You can also define curls and prevent dryness with the Kevin Murphy Killer Waves curl enhancer and Eleven Australia Frizz Control Cream.
Tackle oily hair with Modern Pirate White Pearl Premium Shampoo that has refreshing peppermint to soothe and remove oil and build-up. If dandruff is a concern, Goldwell Dualsenses Anti-Dandruff Shampoo will control flakes and itching while rebalancing the scalp.
For a men's dry hair treatment, the American Crew Daily Shampoo has enhanced moisturising properties to restore moisture levels and promote softness and manageability. System Professional Men Protect Shampoo will also help to strengthen brittle hair and restore vitality.
If thinning hair is a problem, one of the best hair loss treatments for men is Bosley Hair Thickening Fibres in various shades. Simply shake onto sparse patches for fuller-looking hair. Add volume with a styling product like Eleven Australia I Want Body Volume Foam and Kevin Murphy Anti-Gravity Spray.
Get slick hairdos with our range of high-shine men's hair products, including American Crew Pomade with a super shine finish and Muk Slick Muk Pomade. The best hair wax for low sheen is Nak Barber Surf Wax.
Keep trim with the best professional hair clippers to maintain hair, face, and body hair. There's Wahl Rechargeable Beard and Stubble Trimmer, Kiepe Slim Razor, and the legendary Manscaped Weed Whacker.
What are Ways to Style Your Hair as a Man?
Check out some of the popular hairstyles you can create by using our men's hair products:
Modern pompadour
1. Blow-dry slightly damp hair while using a comb to pull hair up and back
2. Run some American Crew Pomade through the hair, starting at the sides and then the top. Make sure you apply the most pomade at the front and the roots
3. Finish with a comb for a neat look or leave for a casual look
Messy casual
1. Apply a small amount of Moroccanoil Texture Clay to dry hair, starting at the back
2. Work it in, moving towards the front of the head
3. Use your fingertips to scrunch and move pieces in different directions until you have separation and get the look you want
Clean side part
1. Apply Eleven Australia Medium Hold Styling Cream to damp hair, massaging in to ensure even distribution
2. Comb the hair forward where you would like the side part until you see clear lines that reveal the scalp
3. Starting from the back of the head, use the comb to draw a slightly diagonal line that ends near the temple and part hair
4. Comb down the sides and arrange the top as desired
Browse our extensive range of men's hair products at Hairhouse and discover everything you need to look and feel your best! Shop online with free delivery on orders over $50 or visit us in-store and let our team help you out.