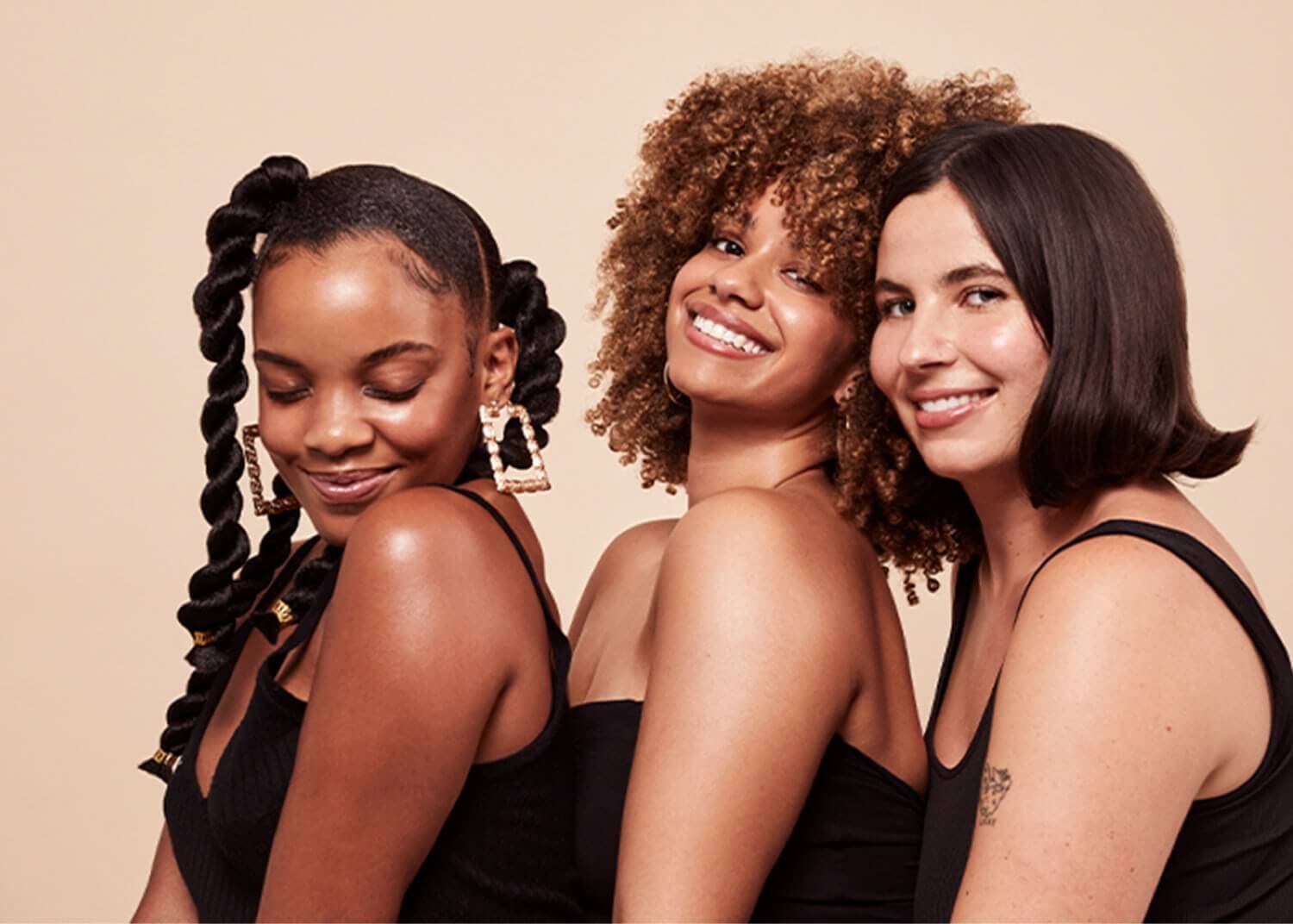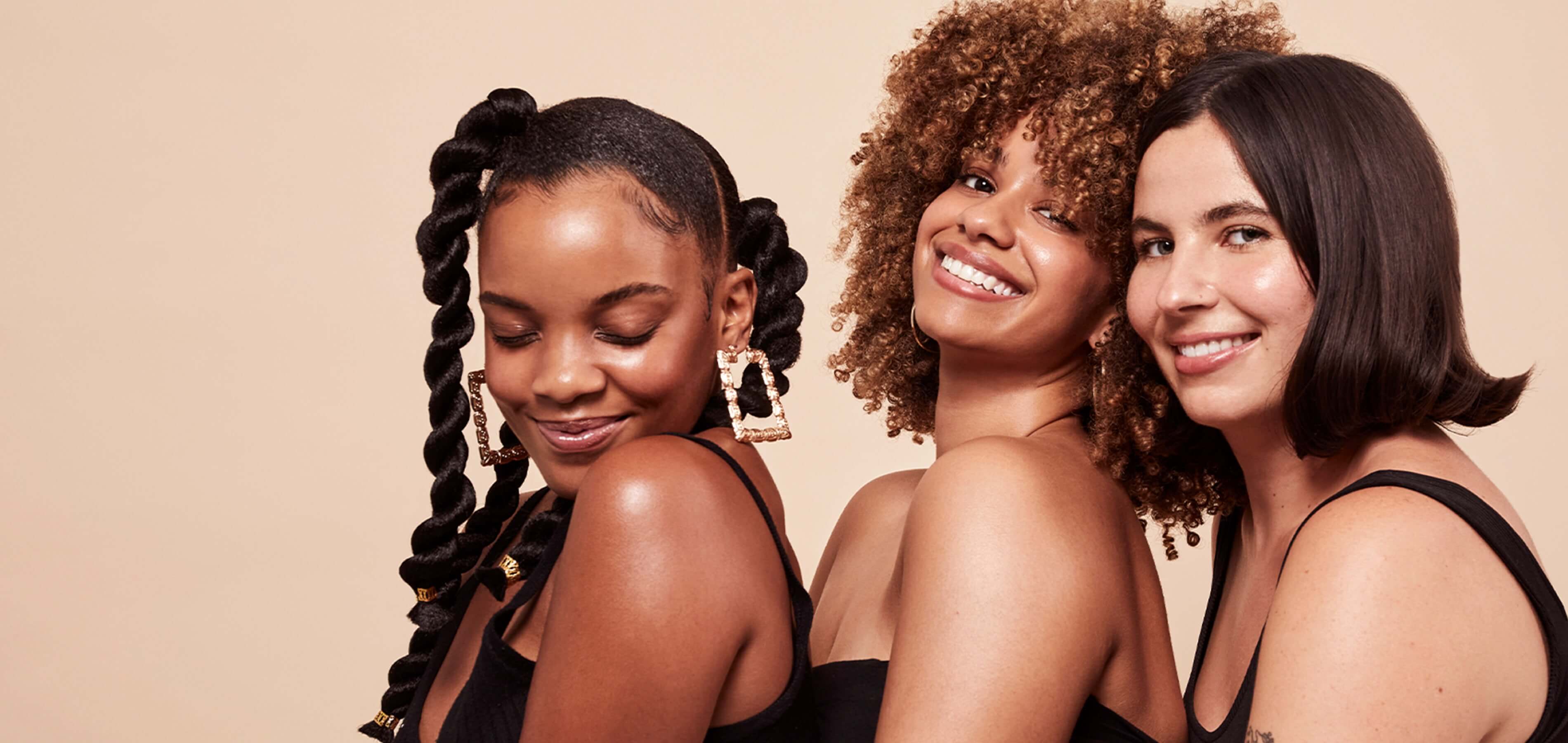 Official Stockist
Original Mineral
O&M is where the best hair you've ever had, begins. By producing colour and care products with gentle, effective formulations, the O&M (Original Minerals) range is proof that natural extracts and active minerals breathe new life into hair. No nasty chemicals needed!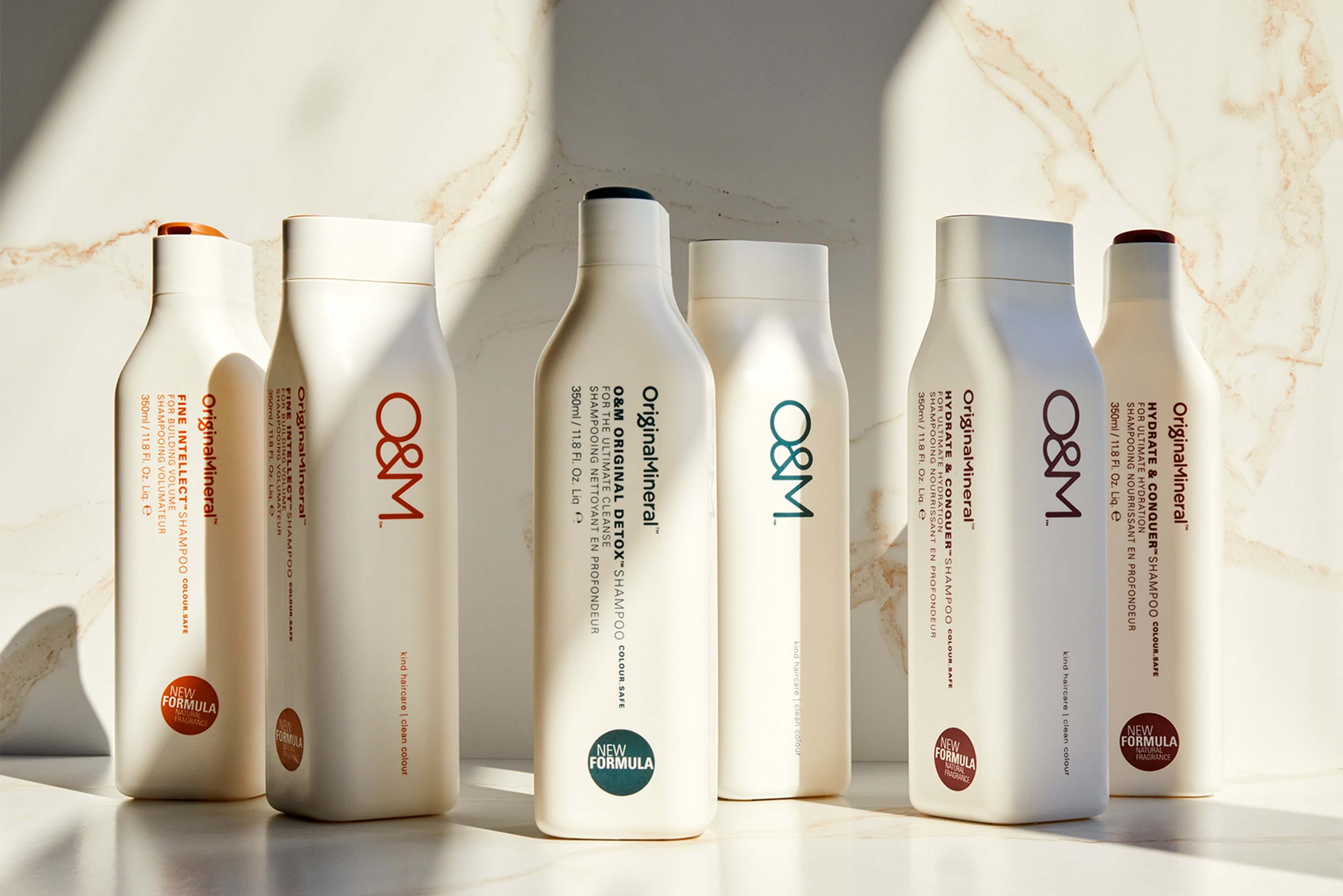 Behind the Brand
Nature and luxury collide within Original Mineral (O&M), a native-extract packed Australian-made hair colour, styling, and hair care product range. Through the magic of active minerals and advanced formulas, Original Mineral cleanses, repairs, and protects hair without harsh chemicals. With the ability to deliver tangible benefits, Original Minerals revitalises hair naturally.
Is Original Mineral Vegan?
Proudly vegan, Original Mineral is a range of high-end non-toxic hair products that are 100% free from the harsh stuff, including sulphates, parabens, and phthalates. Original Minerals are true clean beauty pioneers for safe, pure hair products that overhaul dry and damaged hair without harming the environment. Packed with active, natural ingredients derived from native Australian botanicals, Original Mineral products work to infuse hair with rich antioxidants, vitamins and proteins. From Davidson plum, Lilly Pilly, and Banksia Flower to Quandong and Tasmanian Sea Kelp, natural extracts work hard to combat dull, lifeless locks and leave them nourished, soft, and full of shine.
The ground-breaking Original Mineral hair colour range also contains no ammonia, PPD, or resorcinol. It has revolutionised how we dye our hair with no harmful fumes and a rich, permanent colour that gives full coverage without irritation.
Is Original Mineral Cruelty-Free?
Original and Mineral salon products are also entirely cruelty-free. With the crucial tick of approval from PETA, this natural hair care brand is committed to being kind to the planet and its beautiful creatures, with each product containing absolutely no animal ingredients. Furthermore, no animal testing is conducted during the manufacturing process.
What Original Mineral Hair Products Should I Buy?
Original and Mineral hair care products help you achieve every sort of hair goal, and they are conveniently available at Hairhouse! To find your O&M fit, first, identify your hair type.
1. Blondes – Original and Mineral Conquer Blonde is a violet shampoo and masque that effectively eliminates brassy tones and keeps blonde hair healthy and vibrant.
2. Shampoo and Conditioner – There is an Original Mineral Shampoo and conditioner for every hair goal. Check out Maintain The Mane to keep normal hair soft and shiny, Fine Intellect for volume, Hydrate & Conquer for extreme nourishment, and Dry Queen Dry Shampoo for eliminating oils between washes.
3. Dry Hair – The Original Mineral Seven Day Miracle Moisture Mask is ideal for dry hair that's crying out for moisture. Infused with oils from argan, macadamia, almond, and more, it reverses damage from heat styling tools to reveal smooth, shiny, and hydrated hair.
4. Textured Hair – To give your hair a much-needed lift and texture, try the Desert Dry Volumising Dry Texture Spray or Style Guru Styling Cream. Best applied just before using hairdryers, curlers, or straighteners, this innovative product keeps natural movement in your style.
5. Gift Sets and Packs – Original Mineral hair care products bring the best of the brand to you! Shop our Volume + Style Trio pack, which combines the Fine Intellect shampoo and conditioner and the Atonic Thickening Spritz for seriously amped-up hair.
What Is The Best Detox Shampoo?
With the constant use of shampoo, conditioners, styling products, and hair care treatments, the hair shaft and scalp can become coated with a progressive layer of product residue, leaving hair looking flat, lank, and oily, making it challenging to style and manage.
Original & Mineral Detox Shampoo rescues dull and lifeless hair suffering from product build-up and long-term damage. Harnessing the power of cucumber extract and grapefruit extract delivers a hefty dose of Vitamin C to stressed locks while gently removing product residue. The result is clean hair full of natural oils.
Also, peppermint oil cools and stimulates the scalp and hair, while antioxidants work overtime to protect your locks and prevent future damage and build-up.
To use, follow these easy steps:
1. Wet hair thoroughly and apply a good amount of product
2. Massage into hair, paying close attention to the scalp and the hairline where the product tends to build up the most.
3. Rinse and repeat the process
4. Follow up with an O&M conditioner
You can find Original Mineral shampoo and conditioners, including the Original Detox Shampoo and Original Detox Shampoo Mini, online or in-store at Hairhouse today.
Where Can I Buy Original Mineral Hair Products?
Hairhouse stocks a great range of Original Mineral in Australia. From shampoos and conditioners to masques, serums, sprays, texture clays, and masterful detanglers – we've got you covered with O&M!
We've also got all of the dryers, straighteners, curlers, brushes, and tools you need to create a salon-worthy do, along with makeup, nails, and skincare products to perfect every aspect of your hair and beauty routine.
You can buy Original and Mineral online with free shipping Australia-wide over $50, or visit your closest Hairhouse store and let our friendly team members help you to pick out your new go-to hair product today!