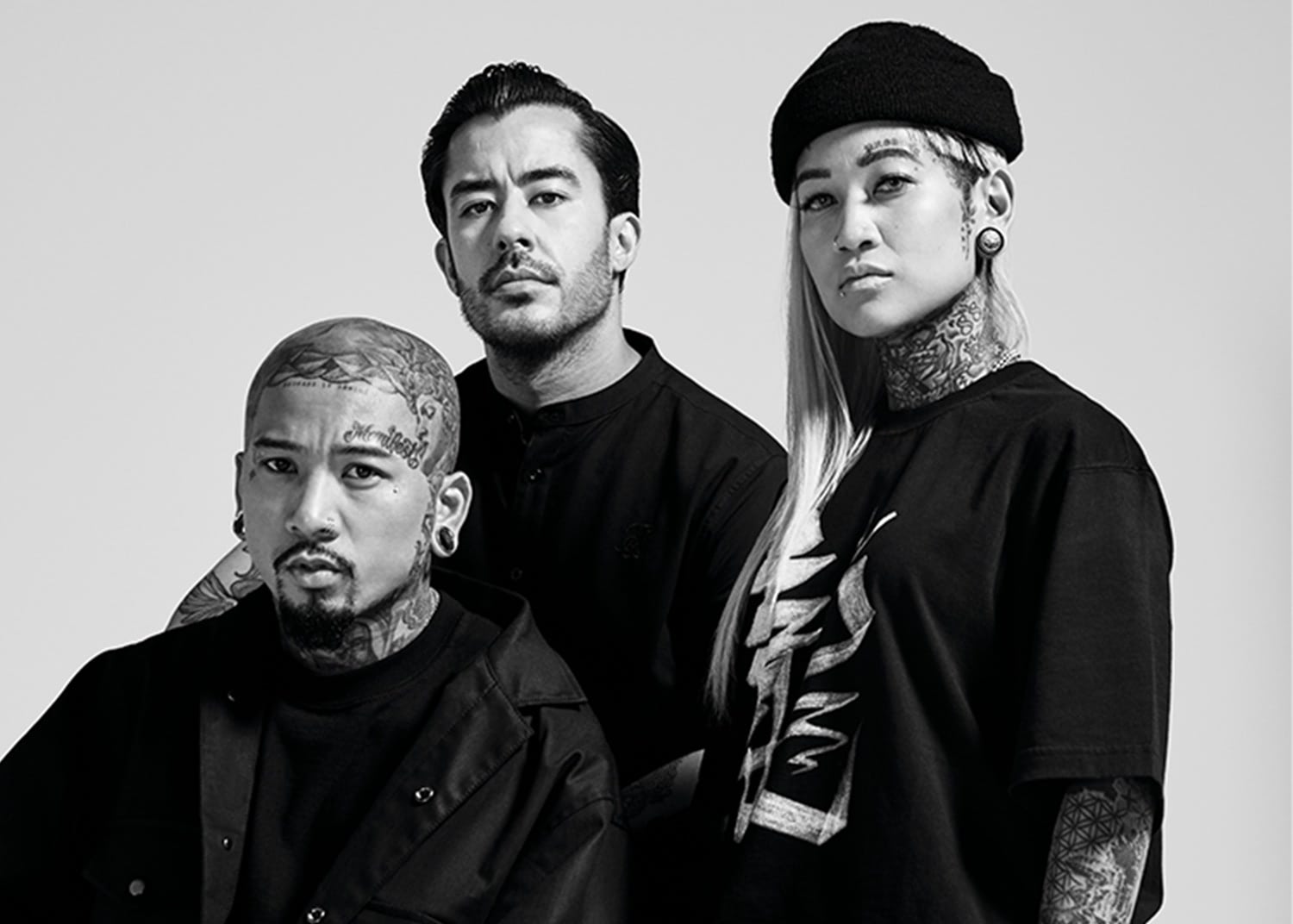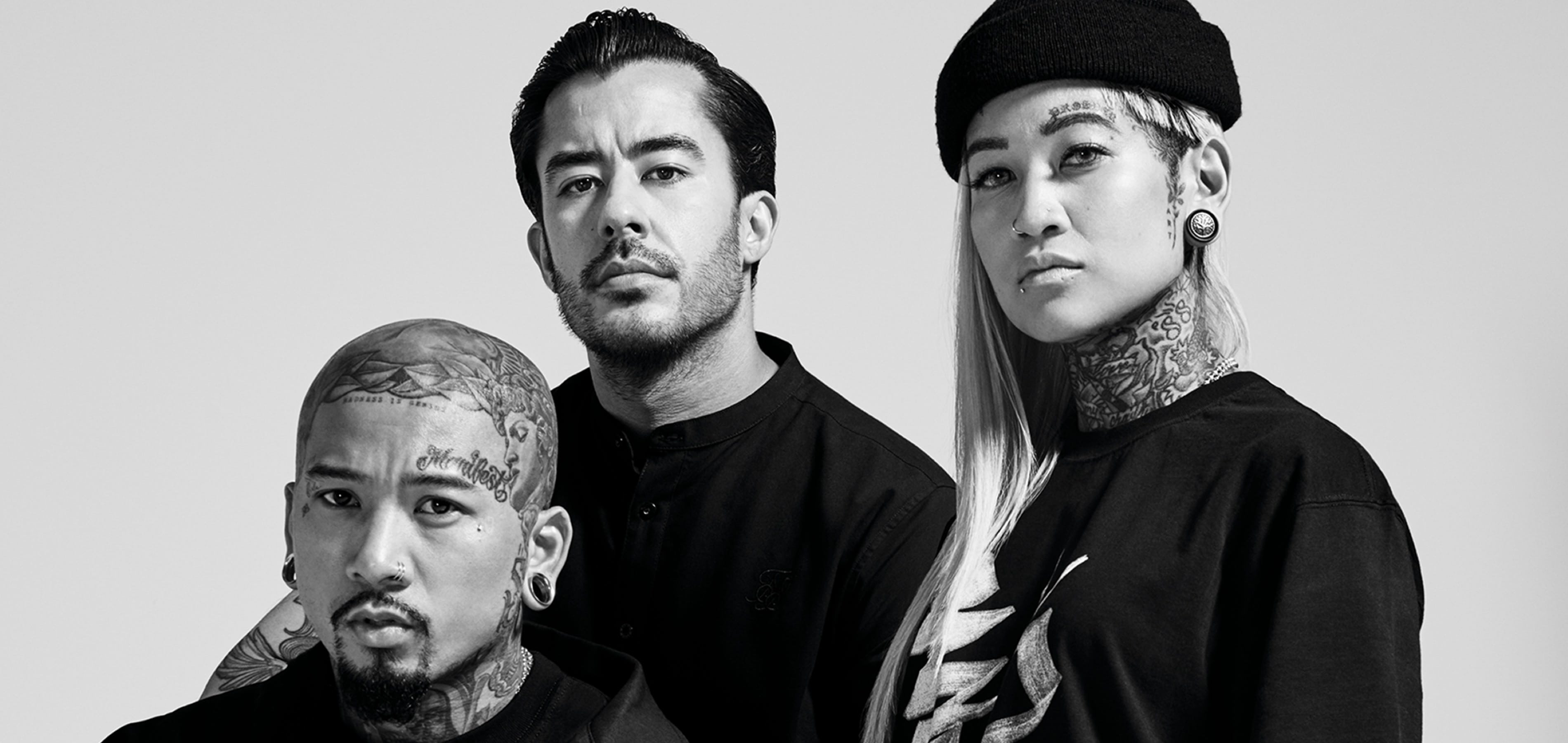 STMNT
STMNT takes grooming to new and exciting heights with an innovative range of personal care and hair care products designed for any hair or beard type. Get clean with body bars, cleansers, beard oils and shampoo before styling to perfection with pomade, wax powder, hairspray and more.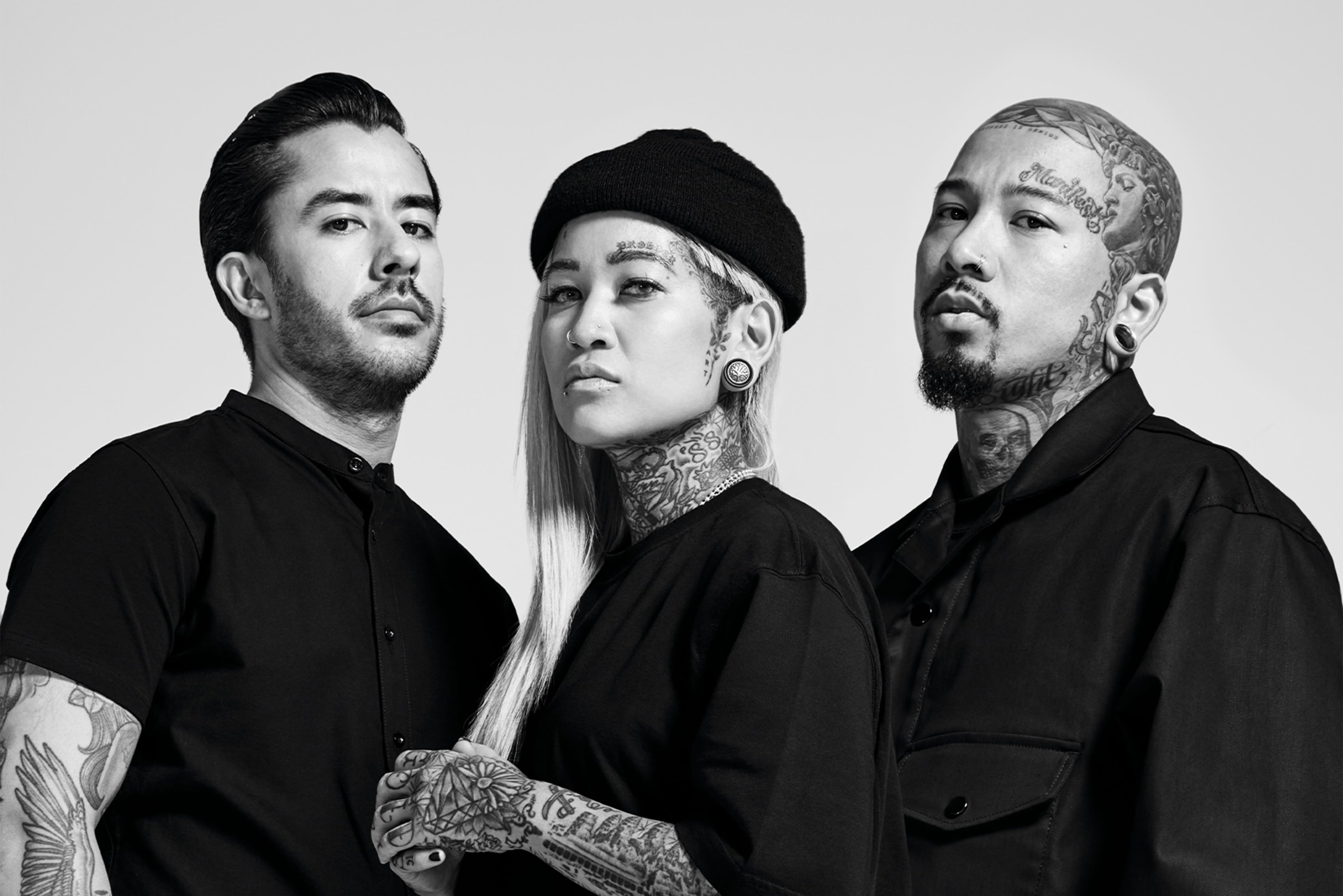 Behind the Brand
STMNT is an exciting grooming brand founded by three global pioneers in modern barbering: Julius Cvesar, Staygold and Nomad Barber. These superstars have rewritten the personal care rulebook with innovative products that dare you to up your grooming game. 
Behind The Brand
STMNT is an exciting grooming brand founded by three global pioneers in modern barbering: Julius Cvesar, Staygold and Nomad Barber. These superstars have rewritten the personal care rulebook with innovative products that dare you to up your grooming game.
Discover the STMNT Care line made to create the perfect canvas for styling. You will find shampoos and conditioners, beard oil, skincare essentials and body bars. Then use the STMNT Styling line, which delivers a range of ground-breaking hair grooming products with superior formulas to help you create on-trend looks that reflect your individuality. This line's split into three collections for each creator, all designed to fit any lifestyle.
Get inspired by STMNT and take your grooming to the next level!
What are STMNT grooming goods?
STMNT is a brand with a purpose. A truly collaborative project, the three founders of STMNT are world-renowned barbers and passionate creators who set out to change how people think about grooming. They combined their years of experience and artistry to create a stunning range of hair care and body care products that give you salon-worthy results—whether you're in the barbershop chair or the comfort of your own home. STMNT grooming goods encourage anyone to make their statement and to be free to live their life as an individual.
Where can I shop STMNT?
At Hairhouse, you can shop STMNT online with must-have products to transform your daily grooming ritual. Go above and beyond with their care range that encompasses everything from hair care basics to body bars and oils to keep beards clean and conditioned.
Follow up with the styling range to help you perfect a custom-made look that's modern and on-trend. Split into three collections each range is spearheaded by one of the three founding members. Each high-performing line is distinctive and infused with the personality of its creator. Mix and match your styling products to create a tailored grooming regime that suits your unique lifestyle.
What STMNT grooming goods should I buy?
STMNT offer a range of classical products that make looking good every day easy and fuss-free. We stock a fantastic range of hair care and personal care products to take your grooming up a notch. Discover these icons from the Care line:
STMNT Shampoo
The STMNT Shampoo gives your hair a daily cleanse with a powerful formula that removes product build-up and thoroughly cleans the hair to prepare it for styling. Infused with activated charcoal and menthol, it reinvigorates the scalp and hair.
STMNT Hair & Body Cleansing Bar
The STMNT Hair & Body Cleansing Bar is a 2-in-1 shampoo and body soap, which is a convenient solution for guys with busy lifestyles who want to get super clean with as little effort as possible. Formulated with charcoal, it's moisturising and perfect for travelling or taking to the gym.
STMNT All-In-One Cleanser
This 'clean everything' All-In-One Cleanser with charcoal will clean the hair, face, beard, body, and hands with one do-it-all formula.
STMNT Beard Oil
Keep beards soft, conditioned, and manageable with STMNT Beard Oil, a nourishing solution with natural oils to moisturise and protect facial hair.
Now, take a look at some of our most popular products from the Styling line:
STMNT Hairspray
You can trust this STMNT Hairspray from the Julius Cvesar collection to keep your hair looking the way you like it all day long. It has a quick-drying memory and a flexible hold that leaves hair workable for re-touching.
STMNT Dry Clay
Straight from the Nomad Barber collection, the STMNT Dry Clay's extra-matte formula gives you loads of long-lasting dry texture that's workable.
STMNT Matte Paste
Another classic from the Julius Cvesar collection, the STMNT Matte Paste gives you next-level definition and texture with a strong hold and matte finish.
STMNT Fiber Pomade
The STMNT Fiber Pomade from the Staygold collection will mould and separate hair for messy texture with elastic fibres that remain pliable for reworking.
What ingredients are in STMNT products?
STMNT's high-performing and moisturising ingredients are for all hair and beard types. Activated charcoal is a crucial ingredient in care products because it draws impurities out of the hair and skin to leave you feeling clean and refreshed. Menthol is another excellent ingredient used in the shampoo, conditioner and cleansers to cool and soothe the skin and scalp. The beard oil's natural botanical oils soften and tame rogue facial hair.
Each collection contains a signature scent formulated by its creator with ingredients including citrus, coconut, lavender, tonka bean, sandalwood and more.
All products are free from animal-derived ingredients, sulphates and silicone oils.
How do you use STMNT grooming goods?
The STMNT Care and Styling products are simple and quick to fit into busy and modern lifestyles. Here are some of our favourite styling items and how to use them to create the look you want:
Classic Pomade
Take a small amount of Classic Pomade and rub it into your palms. Apply evenly to damp or dry hair, focusing on the roots at the front and sides. Run a comb through the hair for a sleek modern pompadour, or tousle it for a textured, messy look.
Wax Powder
Shake the Wax Powder onto dry hair. Use your fingers to work it in and style your hair like a regular wax. Sprinkle it onto the roots to give the hair a different texture. You can also sprinkle it anywhere you would like some extra height and grip.
Shine Paste
Apply a small amount of Shine Paste to dry hair and work it with your fingertips. Mould and shape the hair in the direction you want by moving and scrunching. You could also apply to damp hair and blow-dry afterwards. This product works great for a modern pompadour with slick sides and back and a wispy front.
Where can I buy STMNT products?
Find all these STMNT products at Hairhouse today and create a grooming regime that works for you. Shop online today with free delivery of over $50, or pop into your nearest Hairhouse and let our friendly team introduce you to this exciting brand.