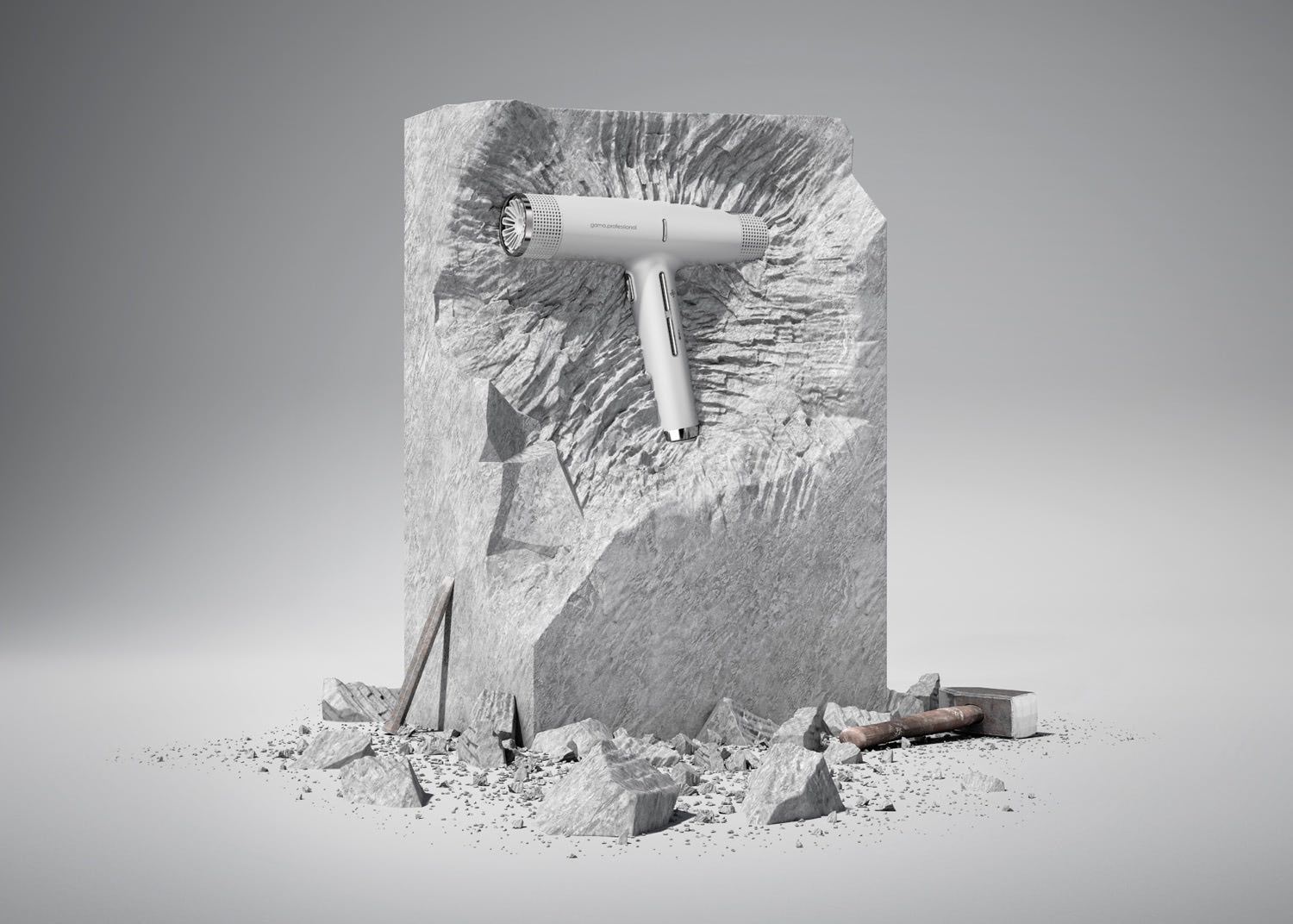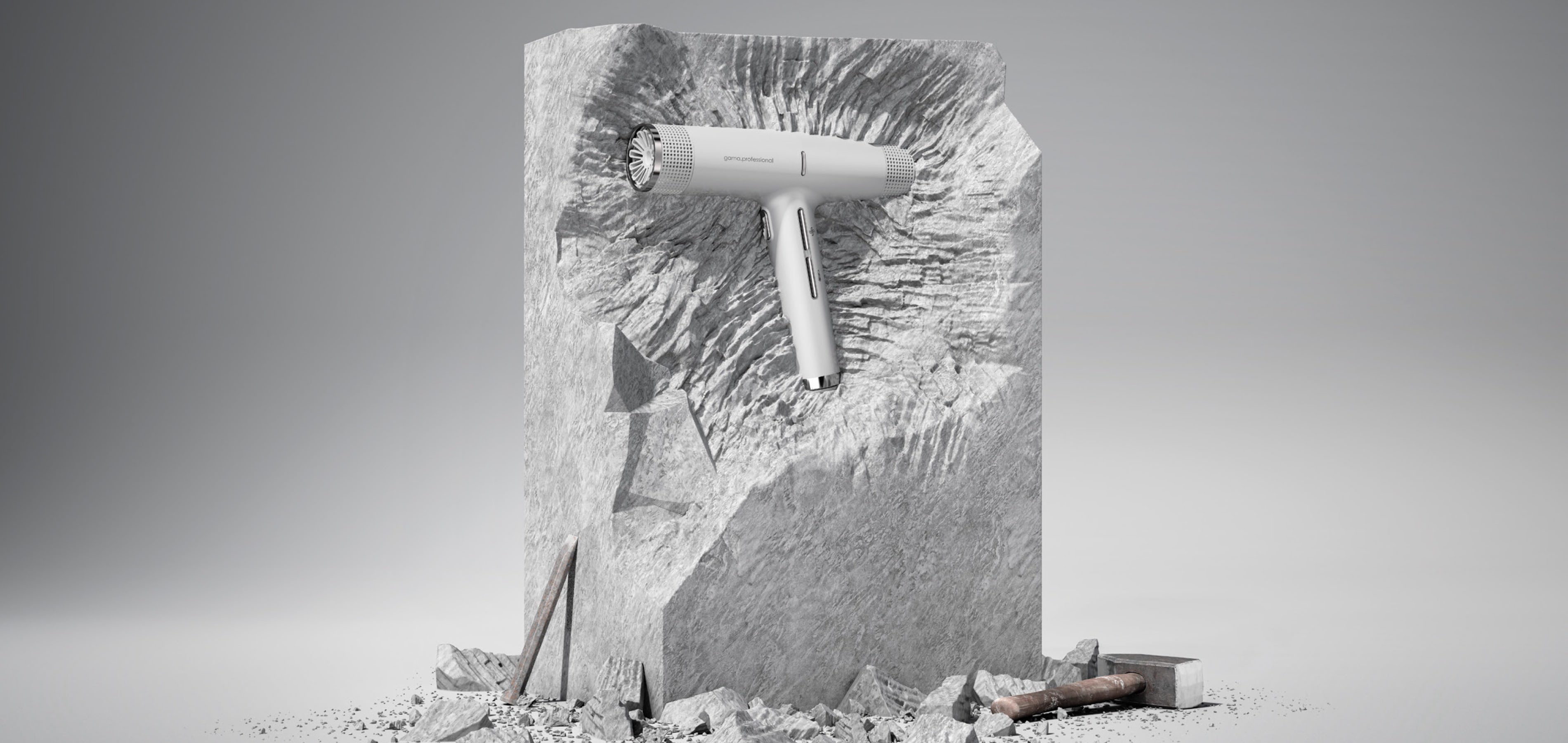 Gama Professional
Gama Professional iQ Professional Perfetto hair dryers are Italian-made and give you the ability to transform your hair with lightning speed. With super quiet operation, auto-clean technology, and ultra-lightweight materials, discover the new generation of advanced and powerful hair styling products.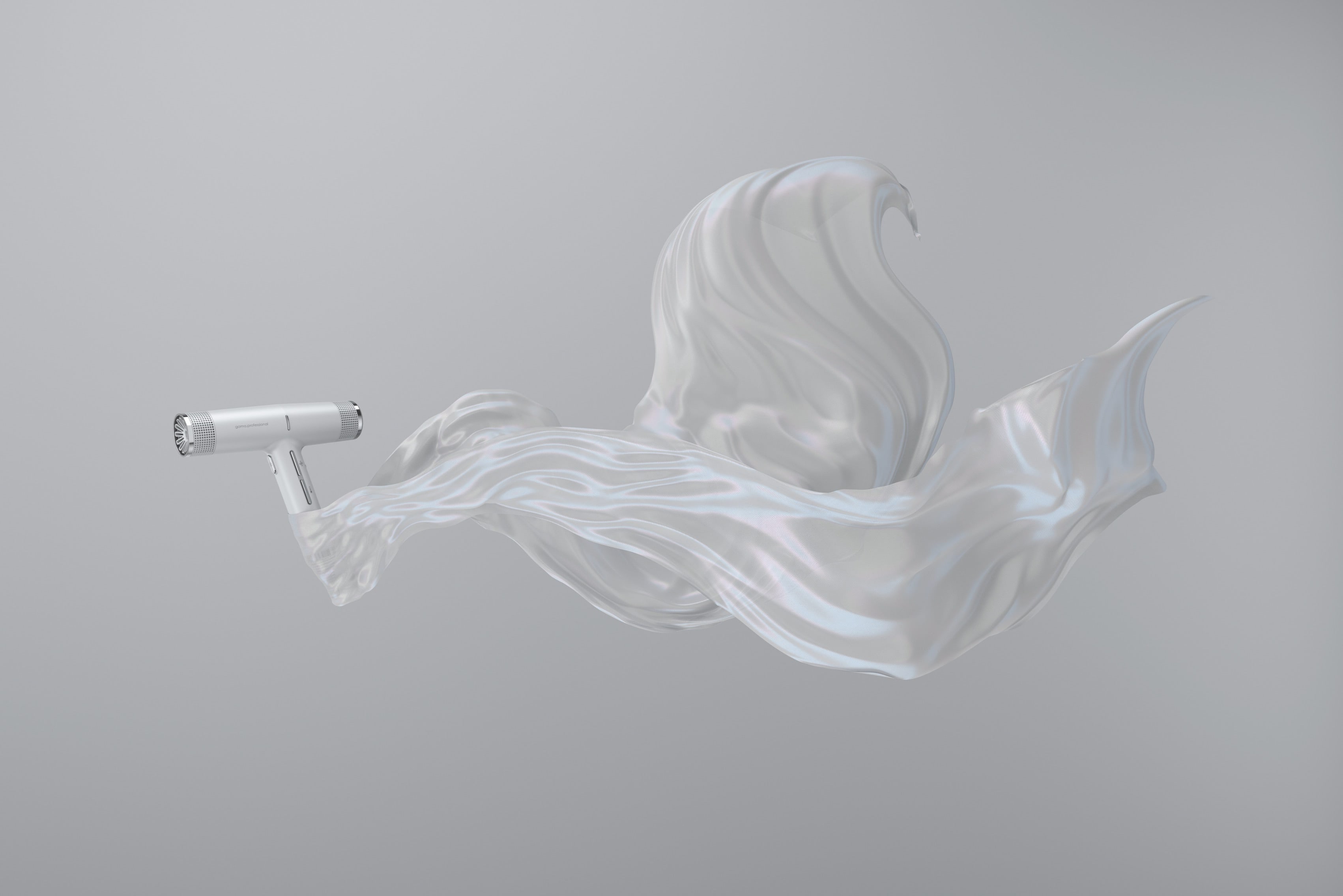 Behind the Brand
Italian-brand Gama Professional have hair beauty covered with their professional hair styling products, from elite blow dryers and straighteners to curling irons, grooming essentials and accessories. 
Italian-brand Gama Professional have hair beauty covered with their professional hair styling products, from elite blow dryers and straighteners to curling irons, grooming essentials and accessories.
As leaders in the hair technology sector, their line of powerful hair dryers revolutionised the way hair dryers were built and used in homes and salons. The iconic iQ Perfetto is made and manufactured in Italy and delivers speed up to 110,000 rpm—seven times faster than a traditional hair dryer.
Fast and lightweight, it has in-built technologies that allow it to self-clean and memorise your previous settings to make getting fabulous hair every day a breeze. Now a cult favourite, you can find Gama Professional dryers online today at Hairhouse.
What is Gama Professional?
As the first brand to introduce the hair straightener in 1969, Gama Professional is a pioneer in advanced hair technology with innovative products that simplify how we style hair at home and in the salon.
Their range of iQ professional dryers has set a new standard for hair dryers everywhere and utilises exclusive technologies to deliver professional results in record time. The iQ Perfetto takes this to the extreme as the world's lightest, most compact and most intelligent blow dryer.
The powerhouse hair dryer has become a first-choice in salons thanks to its many in-built technologies, including self-cleaning functionality, memory settings, and the ability to provide maximum airflow. It can even self-diagnose any styling problem so that you can solve it in a flash.
Hairhouse is the official stockist of Gama Professional, and you can pick up one of their advanced dryers at the best price with free delivery when you spend over $50 Australia-wide!
What products does Gama Professional have?
The iQ Professional Perfetto Hair Dryer in black or silver is Gama Professional's superstar. This product is a certified best seller at Hairhouse for a reason. Check out the extraordinary features that make this dryer a cut above the rest:

- It's ultra-lightweight and ultra-compact. At just 294 grams, the hair dryer is ergonomically designed to prevent shoulder, arm and wrist strain when using it for long periods in the salon.
- It's super quiet!
- It delivers an impressive 2000 watts of power and features an intelligent brushless motor that allows it to reduce drying time by up to 30% compared to other hair dryers.
- In-built auto clean technology allows deep cleaning of the rear filter.
- It features exclusive Oxy Active technology, which enhances hair health while promoting shine and long-lasting colour.
- Venturi Effect allows the iQ to multiply its airflow without extra power, so you get better results even faster.
- An in-built memory function allows the iQ hair dryer to remember speed and heat settings for convenient styling.
- It features an LCD screen, a cool shot option, three temperature settings and a removable filter.
- It comes with two nozzles and a hair diffuser to retain curl bounce and definition while blow drying!
How Good are the Gama Professional Products?
Gama Professional is a hair care and styling leader with decades of experience manufacturing high-quality, innovative products. Judging by online reviews, customers worldwide praise the iQ Perfetto Hair Dryer and love how fast and light it is. Plus, there is the option to customise your styling experience with variable heat and speed settings.
The iQ Perfetto Hair Dryer's instruction manual will tell you everything you need to know about using it. You can change the airflow rate by pressing the white LED buttons up or down and change the temperature by pressing the red LED buttons up or down.
Cleaning the dryer is easy because the Auto-Clean feature does it for you! Just let the dryer run for a few seconds on any setting. Auto-Clean will activate and allow you to clean the product's internal parts when switched off.
Where can I buy Gama Professional?
Shop the iQ today at Hairhouse and discover how easy it is to get incredible results at home or in the salon. While you're there, why not check out our massive range of hair care and styling essentials, including shampoo and conditioner, hairspray, leave-in treatments, hair oils, heat protectant sprays, brushes, combs, and so much more!