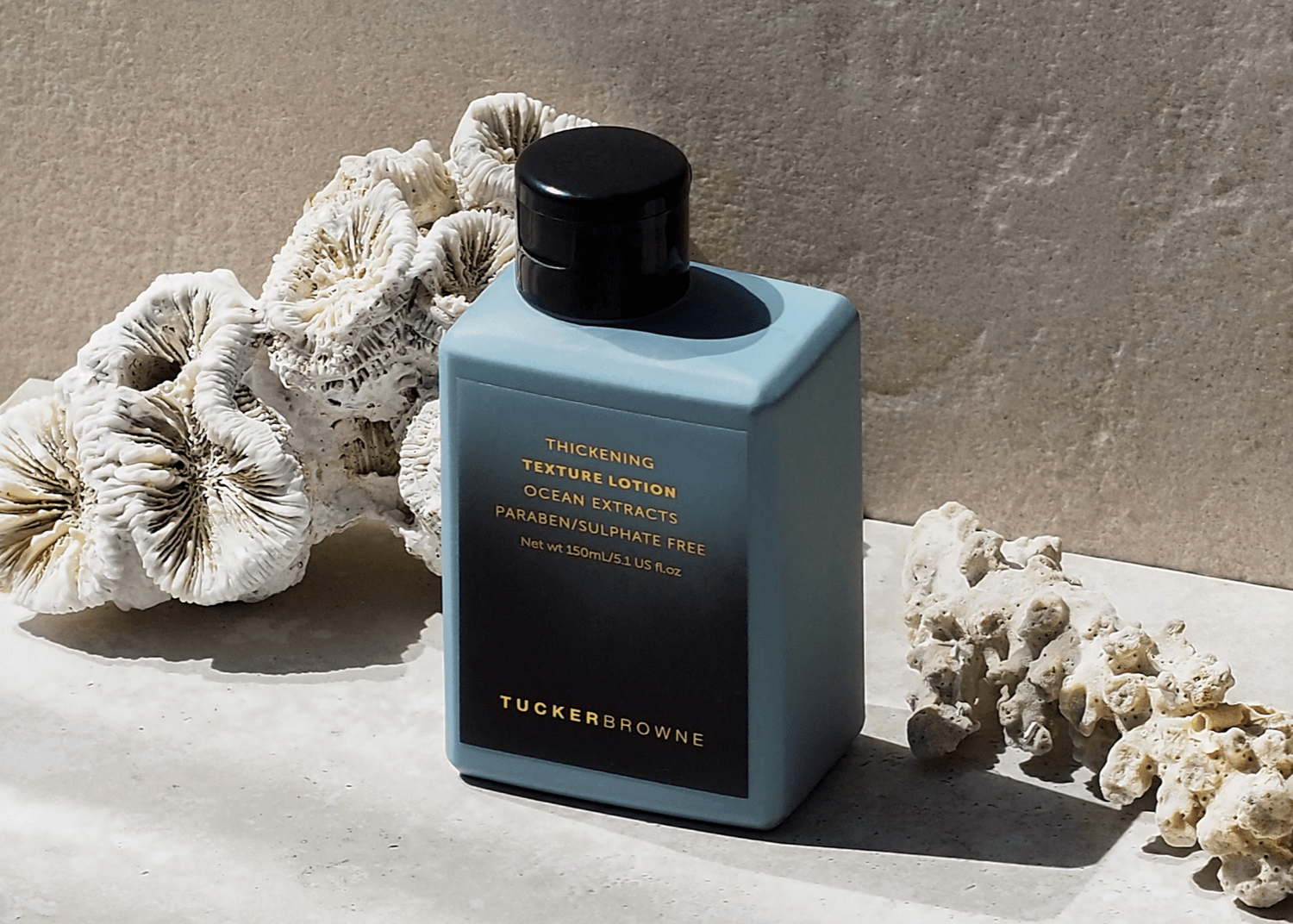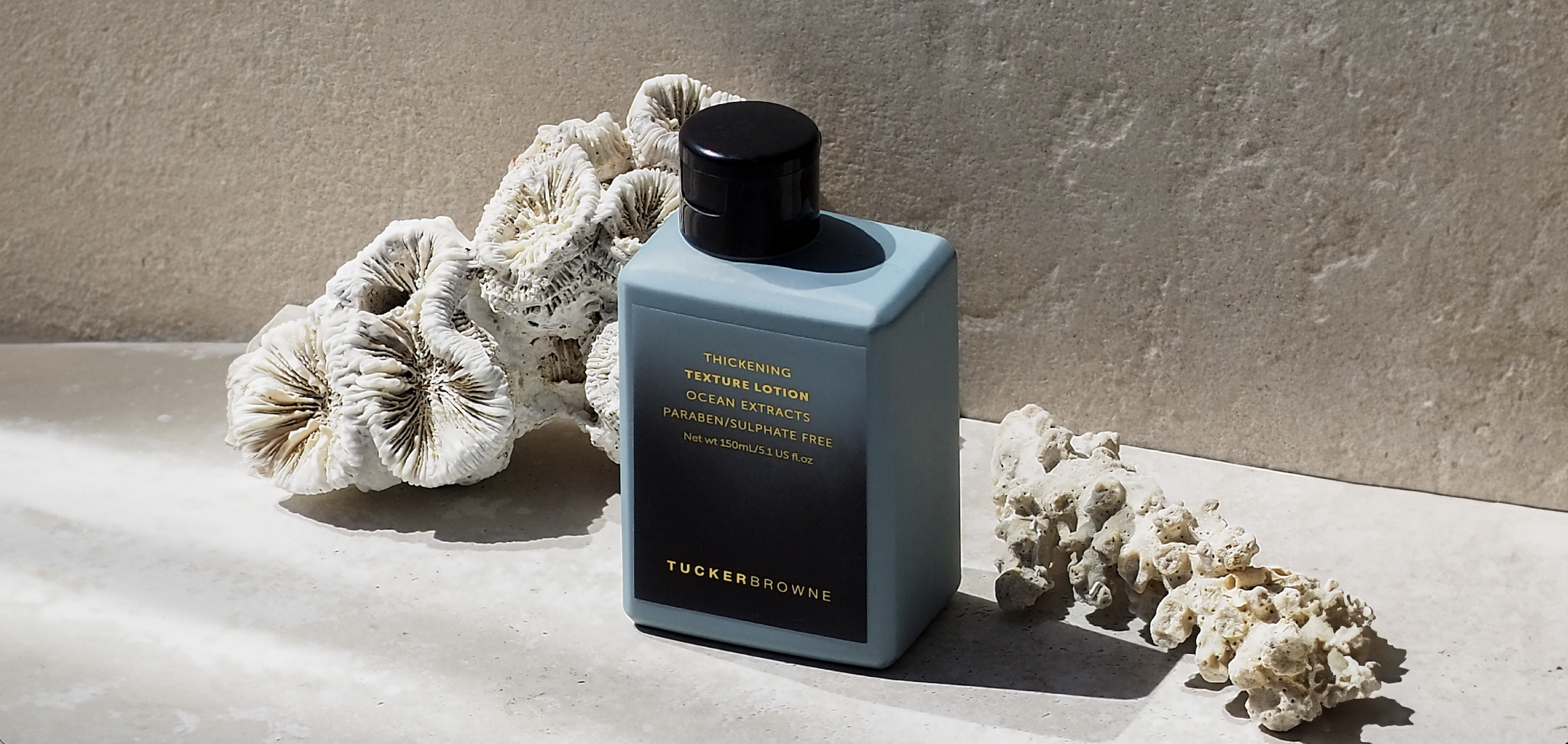 Tucker Browne
Experience the potency of natural sea minerals with Tucker Browne. Utilising marine extracts and refreshing natural fragrances, our paraben-free and sulphate-free range caters to every man's styling needs. Made in Australia, Tucker Browne products are ethically crafted, adhering to a cruelty-free policy and aimed at promoting optimal scalp, hair, and skin health.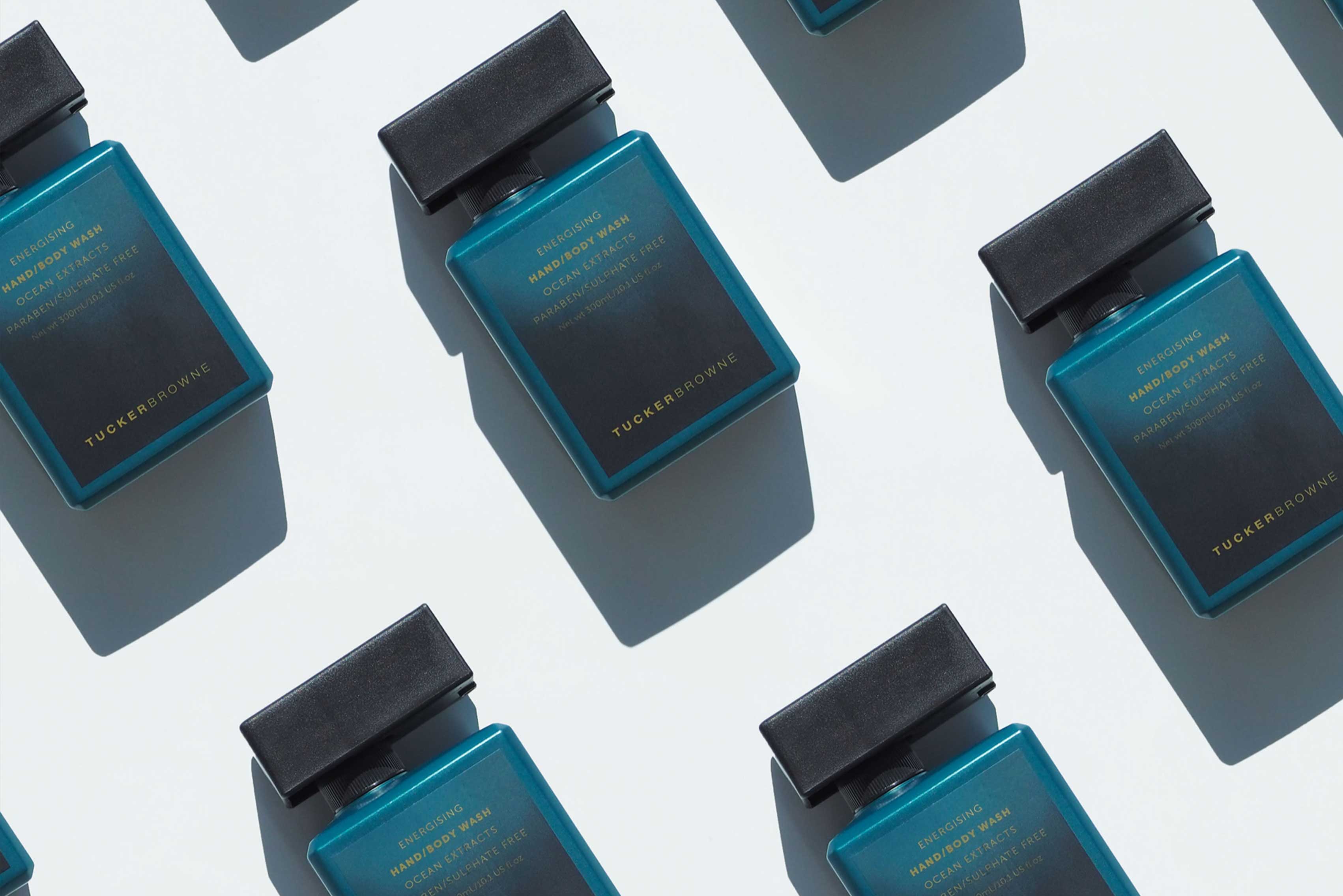 Behind the Brand
Delve into the world of superior grooming with Tucker Browne, a pioneer in men's hair and skincare products. Established with the philosophy of simplicity and quality, Tucker Browne is dedicated to addressing every man's styling needs with minimum effort.
Do Tucker Browne products promote healthy hair and skin?
Tucker Browne products are thoughtfully formulated with sea minerals and marine extracts, including the potent Macrocytis Pyrifera Extract or kelp, known for its healing and damage repairing properties. These ingredients promote scalp, hair, and skin health while ensuring a top-notch grooming experience.

What sets Tucker Browne apart from other grooming brands?
The distinction of Tucker Browne lies in its commitment to quality and wellness. Their products, free from harmful parabens and sulphates, champion a healthier approach to men's grooming. The brand does not test on animals, exemplifying its dedication to ethical practices.

How to use Tucker Browne products?
Tucker Browne products are easy to use, ensuring an effortless grooming routine. Simply follow the instructions on each product's packaging for the best results. Experiment with different products and combinations to find your ideal match.

Where can I buy Tucker Browne products?
You can browse and purchase the entire range of Tucker Browne products at Hairhouse. From their Strengthening Shampoo and Balancing Conditioner to their Matte Paste Strong Hold, Hairhouse is your ultimate destination for all Tucker Browne products.

What Tucker Browne products are recommended for hair care?
The Strengthening Shampoo and Balancing Conditioner are essentials for maintaining healthy and resilient hair. If you're looking for hair styling products, consider the Thickening Texture Dust or Lotion for enhanced volume and texture.

Which Tucker Browne products should I use for skincare?
For skincare, the Daily Face Wash with Vitamin C provides a cleansing and brightening effect. Complement it with the Daily Face Moisturiser with SPF for added hydration and protection against harmful sun rays. The Cannabis Sativa Seed Oil is an excellent option for its nourishing properties and soothing effect on the skin.

What Tucker Browne products can help with hair styling?
For hair styling, Tucker Browne offers a range of pastes and clays catering to different needs. The Matte Paste Strong Hold and Shine Putty Strong Hold ensure long-lasting hairstyles, while the Natural Paste Medium Hold and Texture Clay Medium Hold provide a more relaxed and textured look.

Which Tucker Browne products are suitable for creating texture?
The Thickening Texture Dust and Thickening Texture Lotion are ideal for creating texture. They provide a hold that enhances volume, perfect for casual, tousled styles.

How can I take care of my hair with Tucker Browne products at home?
For home care, start with the Strengthening Shampoo followed by the Balancing Conditioner to cleanse and hydrate your hair. Depending on your preferred style, choose from Tucker Browne's diverse range of pastes, clays, or texture products for styling. Regular use of these products will ensure a healthy and well-groomed appearance.
Dive into the Tucker Browne experience at Hairhouse and redefine your grooming routine with products designed for the modern man's needs.