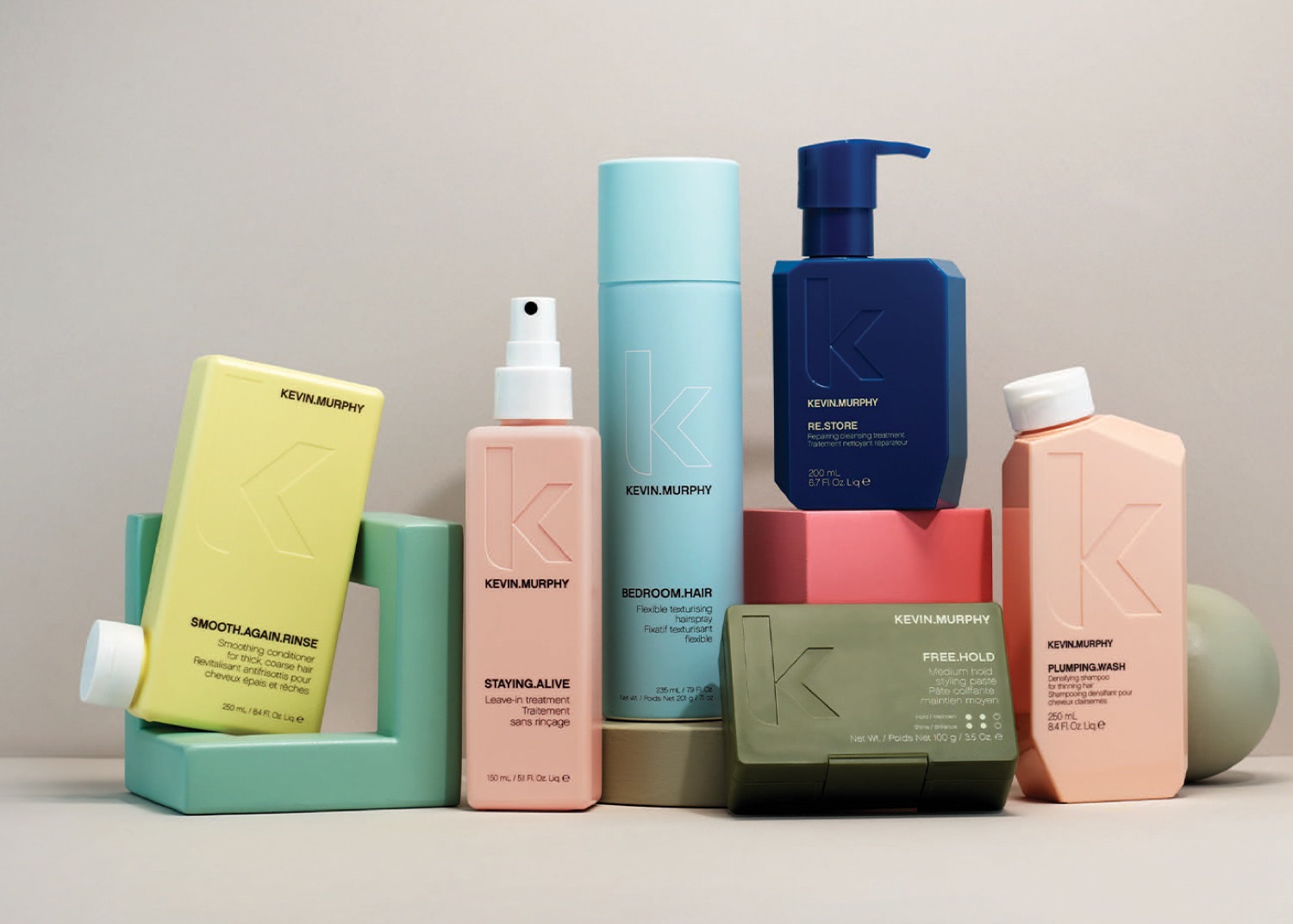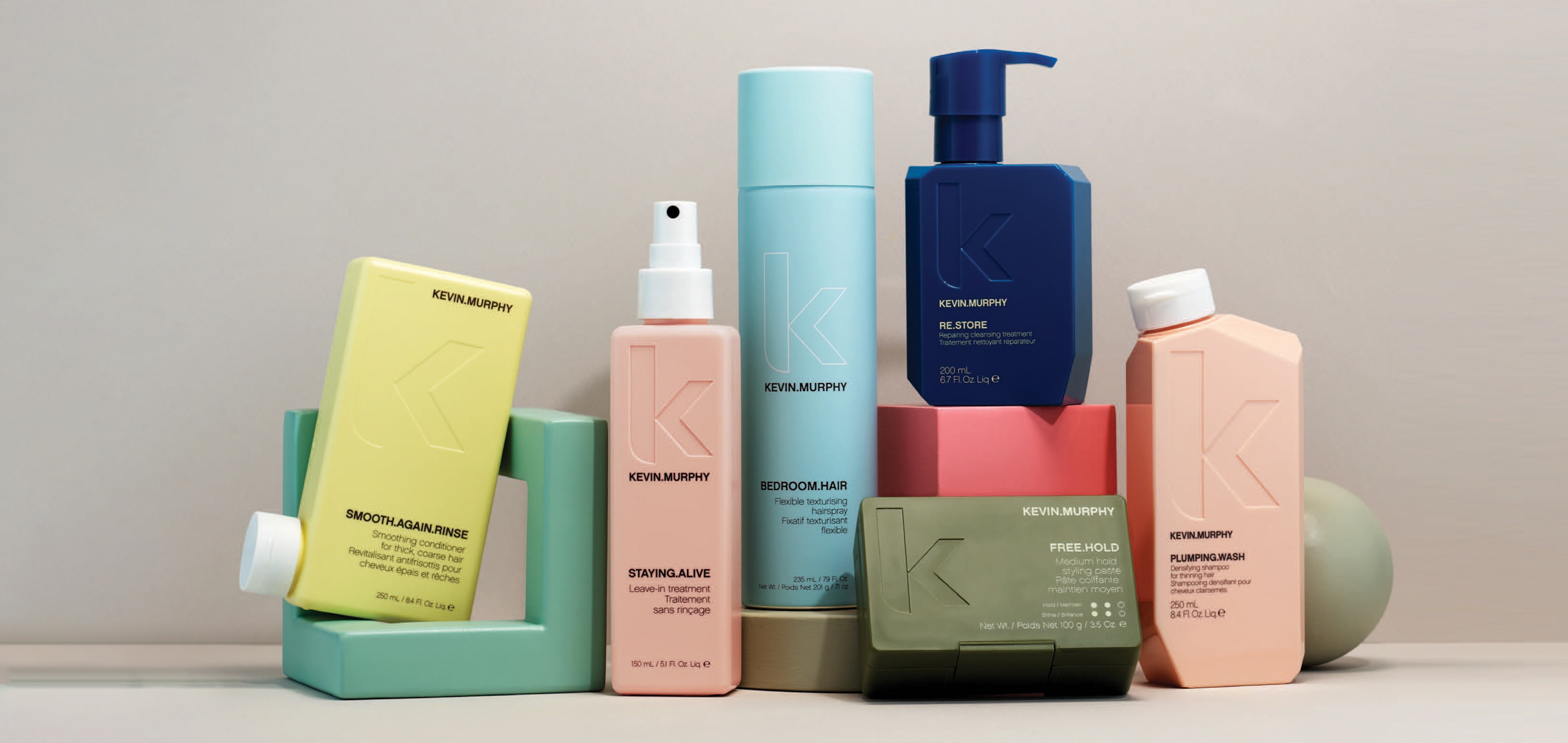 KEVIN.MURPHY
KEVIN.MURPHY hair products combine high-tech formulations and nurturing ingredients to work in synergy with the hair. This results-driven range of shampoos, conditioners, treatments, and styling products smell sublime and offer weightless style in seconds.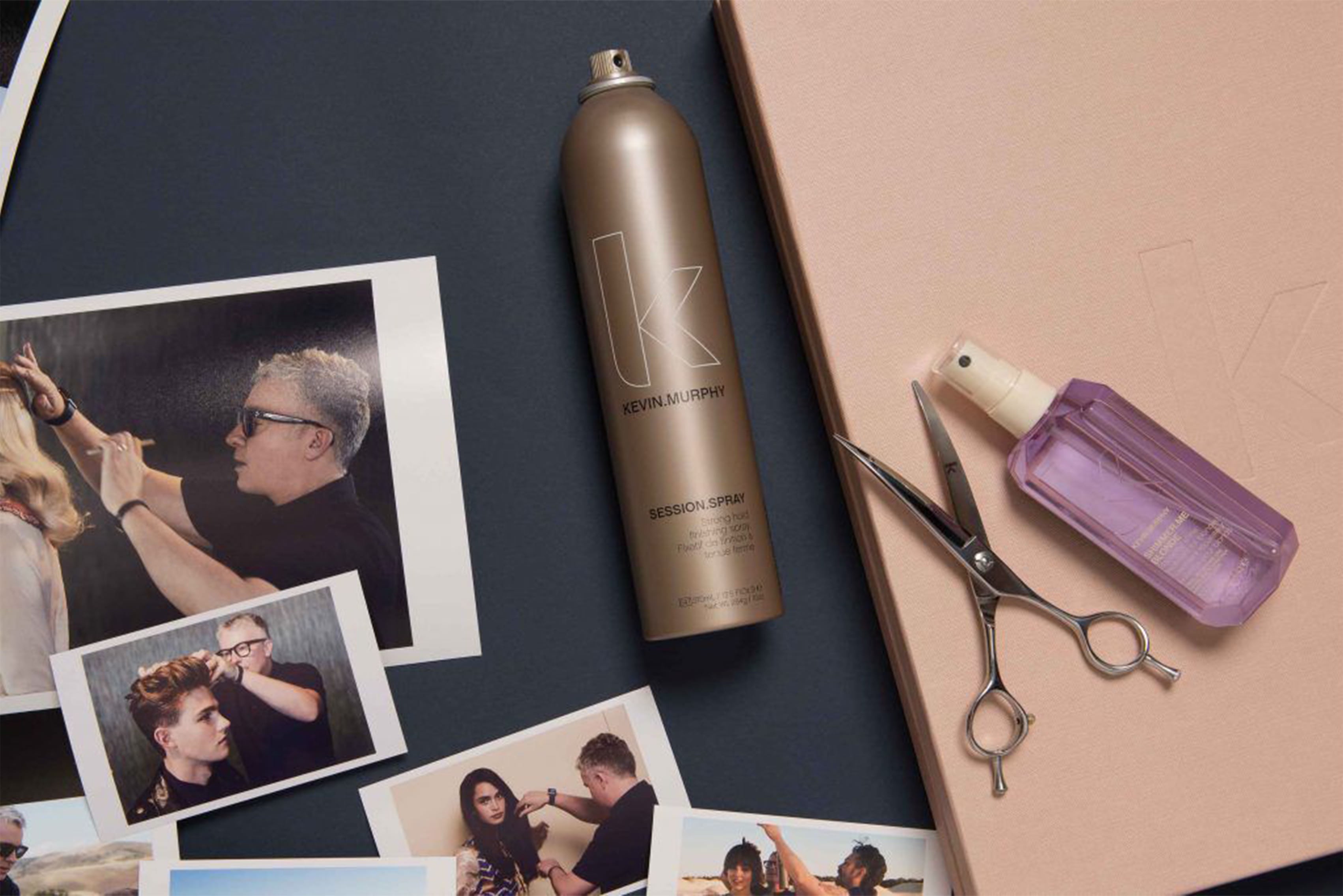 Behind the Brand
Born from the same prescriptive philosophy as skincare, Kevin Murphy products blend hi-tech scientific formulations with Mother Nature's finest ingredients to target any hair care and styling need. Here are some of our favourites!
Born from the same prescriptive philosophy as skincare, Kevin Murphy products blend hi-tech scientific formulations with Mother Nature's finest ingredients to target any hair care and styling need. Here are some of our favourites!
Kevin Murphy BLONDE.ANGEL.WASH
Blonde Angel Wash eliminates brassy tones and restores colour balance to blonde and grey hair. This innovative lavender-infused Kevin Murphy Shampoo is also cruelty-free and 100% Paraben-Free. As the name suggests, this particular shampoo is designed to increase the strength and longevity of blonde and grey hair. What more could you ask from a professional blonde shampoo?
Kevin Murphy PLUMPING.WASH
Kevin Murphy Plumping Wash is the holy grail of gravity-defying, volumising, and thickening shampoo! Ideal for fine hair, hair becomes thicker with weightless essential vitamins, minerals, and amino acids. While Plumping Wash is mainly designed for thinner and ageing hair, it can be used on all hair types.
Kevin Murphy YOUNG.AGAIN.DRY.CONDITIONER
Call time on ageing tresses with Kevin Murphy Young Again Dry Conditioner. Unlike other dry shampoos, Young Again is weightless, effectively restoring your hair without weighing it down or leaving an unpleasant greasy residue.
Kevin Murphy BEDROOM.HAIR
Even those with the best hair styling products will find that their look does not hold without a decent finishing hairspray or texturizing spray. Kevin Murphy Bedroom Hair delivers straight outta bed hair with a super sexy twist. Style remains carefree - yet considered - with just the right amount of hold and texture. Natural ingredients continually protect hair throughout the day – and night.
Kevin Murphy NIGHT.RIDER
Kevin Murphy Night Rider enhances true grit and gorgeous texture with each application. Through its state-of-the-art, moisture-retaining formulation, this styling paste delivers choppy, textural styles, abundant in shine and firm hold.
Kevin Murphy KILLER.CURLS
Kevin Murphy Killer Curls is an antioxidant-rich, leave-in, anti-frizz defining crème that activates curls while adding essential moisture. Offering outstanding heat protection, Killer Curls brings the goods with coveted glossy locks to lust after.
I Have Thin Hair, Which Kevin Murphy Hair Products Should I Use?
If you have thin hair that needs volume, we recommend that you should use Kevin Murphy's Angel Wash, Angel Rinse, Plumping Rinse, Full Again, Body Mass, Powder Puff or Staying Alive. These products are specifically designed to add volume to your hair and make it look fuller and more lustrous.

Angel Wash and Angel Rinse are both gentle cleansers that won't strip your hair of its natural oils. Plumping Rinse is a thickening conditioner that will help to add body to your hair. Full Again is a leave-in volumizing spray that will give your hair an extra boost of volume.

Body Mass is a volumizing mousse that will help to create fuller, thicker-looking hair. Powder Puff is a dry shampoo that will absorb excess oil and add volume to your hair. And finally, Staying Alive is a heat-activated treatment that will help to protect your hair from damage caused by styling tools.
I Have Dry Hair That Needs A Hydration Boost, Which Kevin Murphy Products Should I Use?
Here are some Kevin Murphy hair products that are perfect for people with dry hair that need a boost of hydration. The Hydrate Me Wash and Hydrate Me Rinse are formulated with natural ingredients that help to cleanse and hydrate the hair, while the Hydrate Me Masque is a deep conditioning treatment that infuses the hair with moisture.

For an extra dose of hydration, Kevin Murphy also offers the Shimmer Shine and Young Again products. Shimmer Shine is a leave-in conditioner that contains Kakadu Plum and bamboo extract to help replenish moisture levels, while Young Again is packed with Amino Acids, essential oils, and moisturisers that will bring your hair back to life.
My Hair Is Bleached, Blonde, and Damaged, Which Kevin Murphy Products Should I Use?
If you have bleached, blonde, and damaged hair, here is a range of Kevin Murphy products that will have your hair looking healthy and hydrated in no time. The Blonde Angel Wash and Blonde Angel Treatment are designed specifically for bleached hair, and they can help to hydrate and nourish your hair. The Repair Me Wash and Repair Me Rinse are perfect for repairing damaged hair, and the Restore Leave-In Repair can help to protect your hair from further damage. Finally, Shimmer Me Blonde is perfect for adding shine and brightness to your hair.
My Hair Is Curly, Which Kevin Murphy Hair Products Should I Use?
Kevin Murphy's line of products for curly hair is specially formulated to give you luscious, healthy curls. The Smooth Again Wash and Rinse gently cleanses your hair without stripping away natural oils, while the Motion Lotion helps to define and control frizz. The Easy Rider gives your hair a light, natural hold, and the Killer Curls and Waves provide extra definition and shine. These Kevin Murphy products will leave you with beautiful, bouncy curls that are full of life.
Is Kevin Murphy Cruelty-Free?
Kevin Murphy products are cruelty-free and heavily focused on natural ingredients, eco-friendly manufacturing, and minimal waste.
Is Kevin Murphy Vegan?
There are various Vegan Kevin Murphy products. When you shop Kevin Murphy online, you have the power to check on all the ingredients to ensure your purchase is vegan. While the brand does have a large collection of vegan products, not all of their products are suitable for vegans.
Are Kevin Murphy Products Sulphate and Silicone Free?
Yes! There are no silicone or sulphate used in the manufacturing of Kevin Murphy products. Always check the product description before purchase to ensure you are confident in your chosen ingredients.
Where Can I Buy Kevin Murphy Hair Products?
Hairhouse offers the full range of Kevin Murphy products, including hair care products and styling essentials. Super simple to shop, Hairhouse is the ideal destination to find the full range of Kevin Murphy buys. And for more information about specific products, visit us at your nearest Hairhouse salon!
​​​​​​More From Hairhouse
In addition to our range of Kevin Murphy hair products, we stock a huge selection of natural shampoo, blonde shampoo, dry shampoo, luxe shampoo, and so many more hair care products. Whether you're looking for a product to boost volume or tame frizz, we have something for everyone.
Need help choosing the right product for you? Contact us today, and we can guide you to the right Kevin Murphy hair product for you!