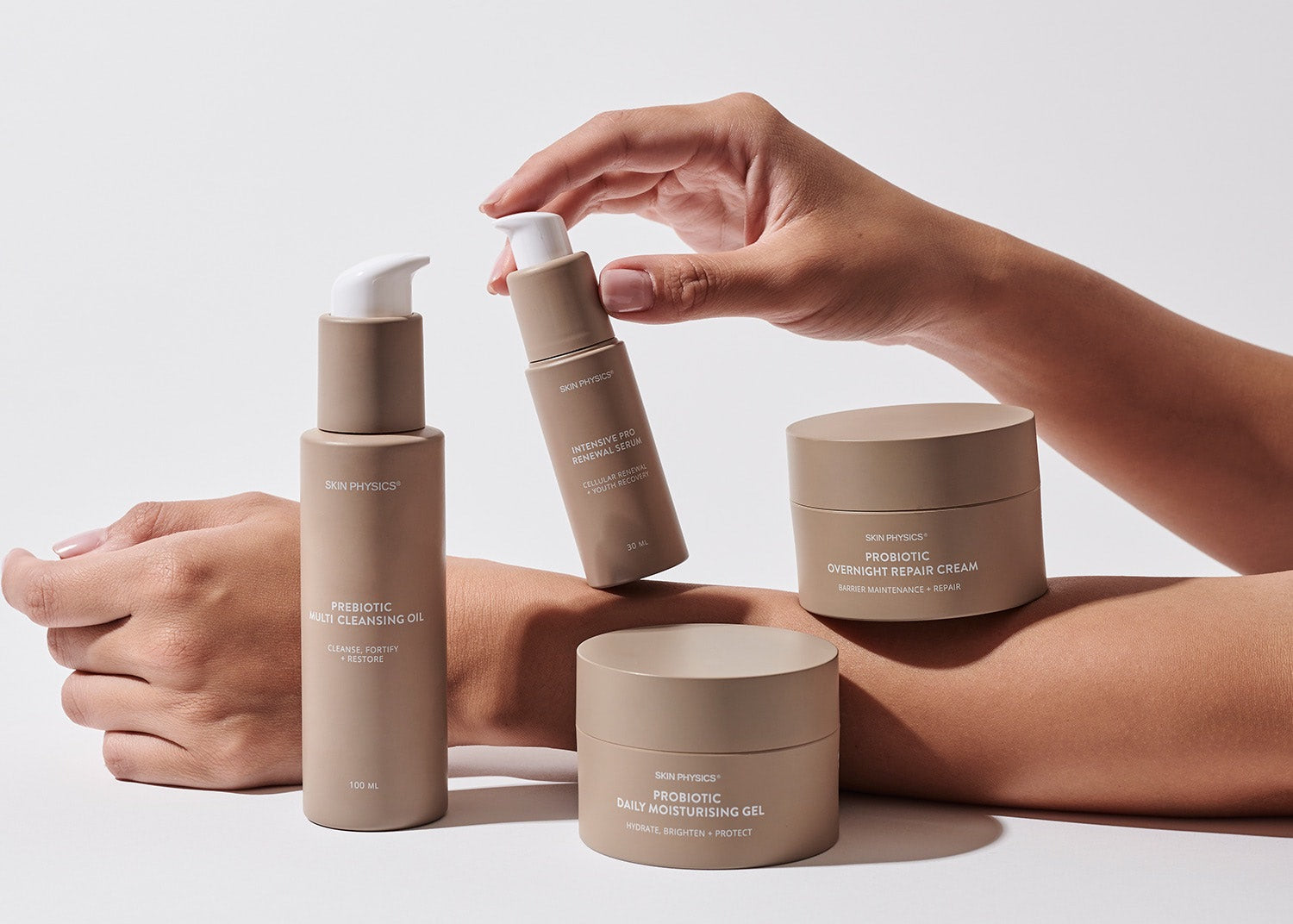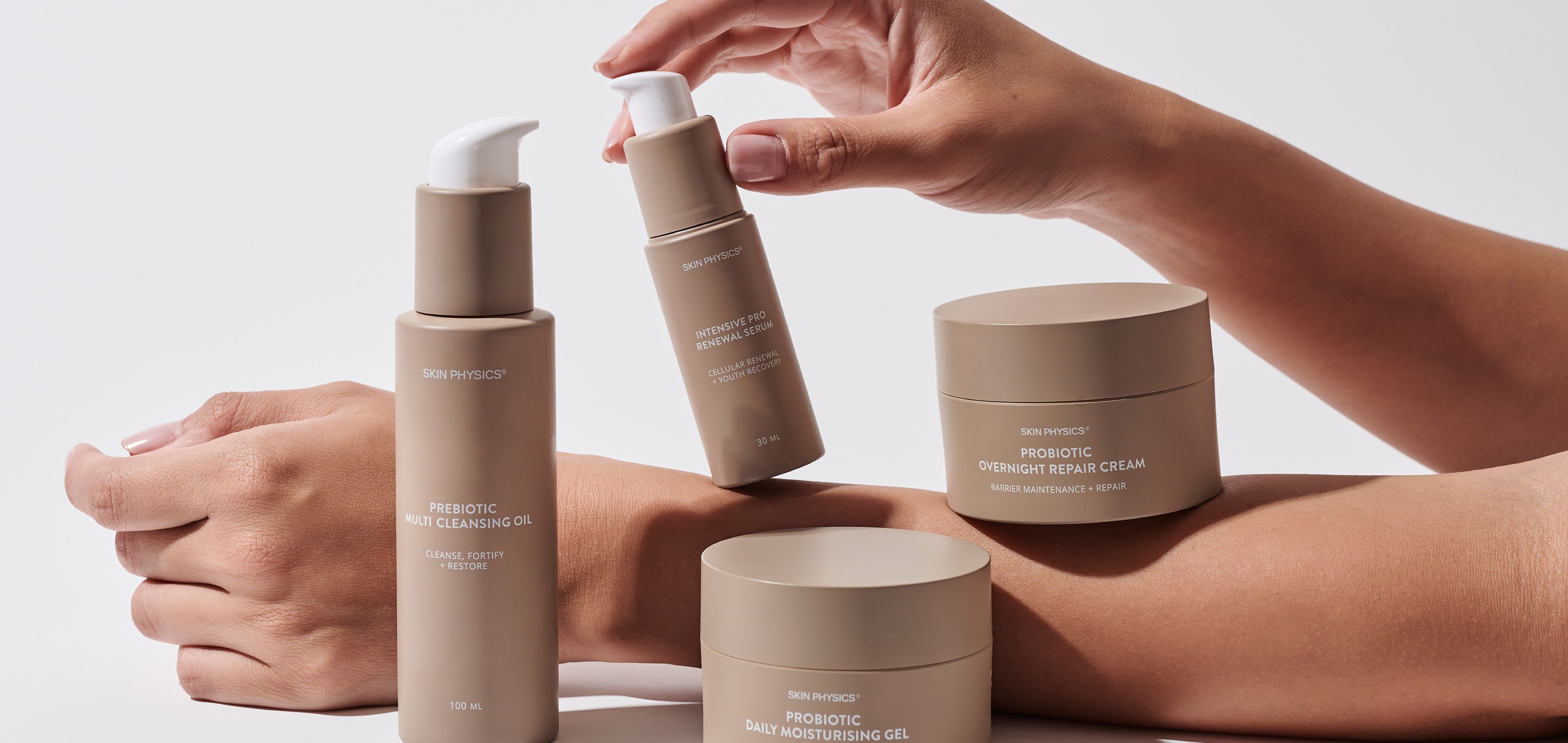 Skin Physics
Discover the power of Skin Physics' products, where science meets nature. Their cutting-edge formulations combine the best of science and nature to offer affordable and painless alternatives to invasive treatments. Made in Australia and New Zealand with powerful anti-ageing, hydrating, and sculpting formulations that have received international recognition for their effectiveness. Don't settle for ordinary skincare; level up with Skin Physics and order now from Hairhouse!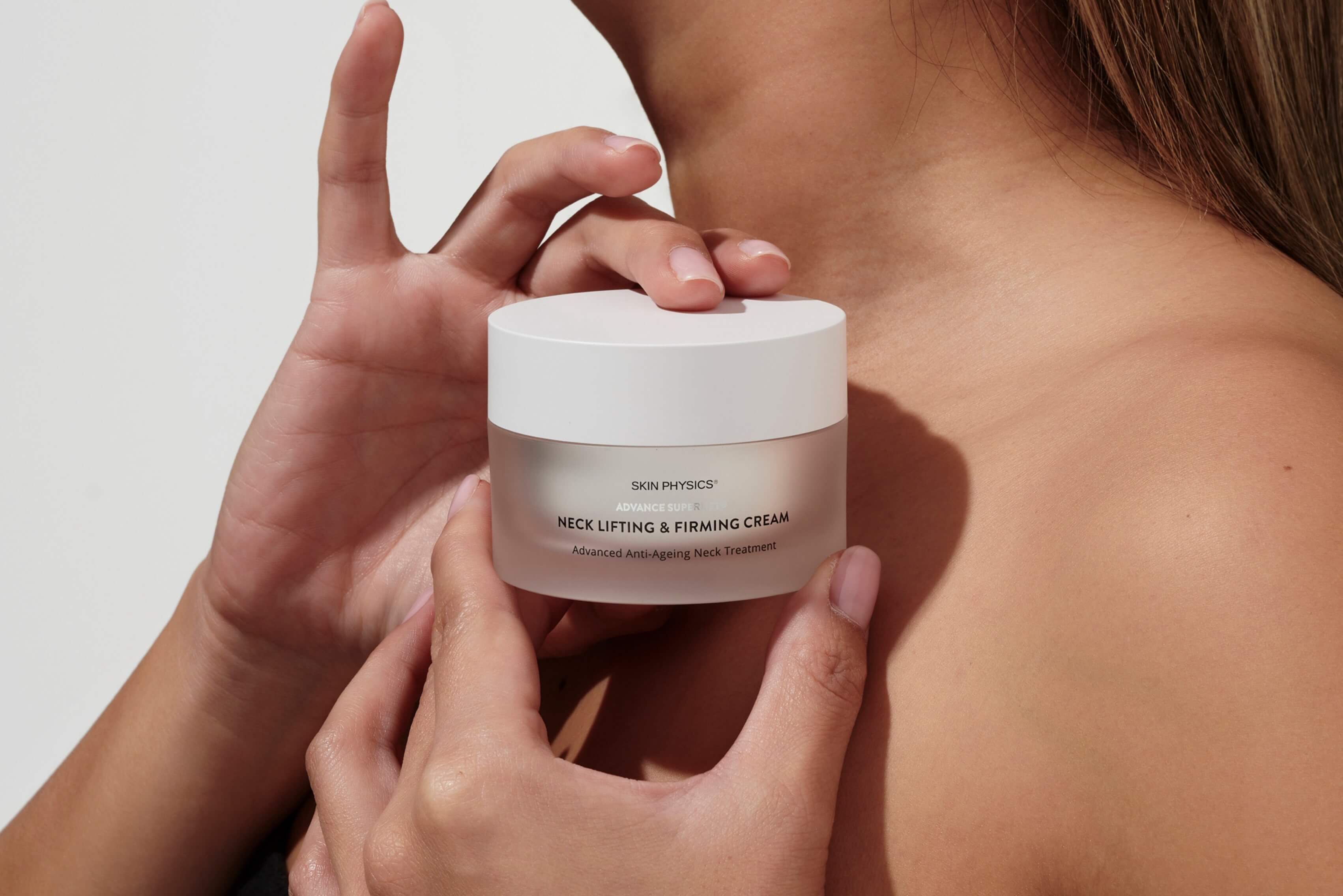 Behind the Brand
Looking to revamp your skincare routine with some high-quality, effective products? Look no further than Skin Physics, and get them conveniently online at Hairhouse! Skin Physics offers a range of innovative skincare solutions designed to hydrate, rejuvenate, and restore your skin's natural radiance. Plus, by purchasing through Hairhouse, you can enjoy the convenience of online shopping, fast shipping, and access to a range of other great products for hair, beauty, and skincare. Shop Skin Physics at Hairhouse and experience the difference for yourself!
Skin Physics is dedicated to discovering and innovating new approaches to skincare. Their luxurious formulations blend science and nature to create unique products that offer affordable and painless alternatives to invasive treatments. The brand has received both local and international recognition for its highly effective products, which cater to the needs of all skin types and tones.
The team at Skin Physics are constantly developing new solutions to meet the evolving needs of customers. Their commitment to quality is reflected in their in-vivo studies, which demonstrate the safety and efficacy of the products.
Skin Physics use the rarest and most effective natural ingredients from around the world to create innovative skincare solutions. They are committed to environmental protection and sustainability and work to reduce our global impact through eco-friendly practices. Our goal is to provide exceptional skincare products while making a positive impact on the world.
Biome Balance is a pre+probiotic skincare product that helps to balance the skin's microbiome, promoting a stronger protective barrier and healthier skin. It supports the growth of good bacteria while reducing harmful microorganisms, reducing the risk of skin issues like acne, eczema, and dermatitis. Biome Balance enhances hydration and reduces inflammation, resulting in a healthier and more resilient complexion.
The products within this range include the Probiotic Overnight Repair Cream, Prebiotic Multi Cleansing Oil, Probiotic Daily Moisturising Gel, and the Intensive Pro Renewal Serum.
Dragon's Blood is a sap from the Croton Lechleri tree that offers multiple benefits for the skin. It's known for its ability to plump, hydrate, rejuvenate, and protect the skin. This ingredient is rich in antioxidants that protect the skin from environmental stressors while also boosting collagen production for a firmer appearance.
It is also an excellent hydrator and anti-inflammatory, making it beneficial for dry, sensitive skin. It is commonly used in moisturisers, serums, and face masks to improve skin texture and provide a youthful complexion. The products within this range include:
Radiance Daily Moisturiser - this cream provides comprehensive age defence by moisturising and shielding the skin from the five primary culprits of premature ageing: UVA, UVB, Infrared Radiation, Blue Light, and Pollution.
Facial Sculpting Gel - this anti-ageing gel combines Croton Lechleri extract with powerful ingredients to visibly firm, lift and define facial contours. Its lightweight and silky texture is designed to tighten the skin and smooth wrinkles and fine lines while forming a second-skin-like film that reinforces the skin's moisture barrier. This provides instant and long-lasting hydration, leaving the skin feeling firmer and more defined.
Ultra Plumping Night Cream - this potent overnight cream harnesses the power of a multi-action formula to target the main signs of ageing while you sleep.
Hydration Maximiser Mask - a moisturising facial gel mask enriched with Glucomannan provides rapid and long-lasting hydration compared to other masks. It effectively replenishes and seals in moisture, leaving the skin feeling supple and nourished.
3-In-1 Advanced Treatment Cleanser - this daily oil-foaming cleanser offers a 3-in-1 cleansing action without stripping the skin of its natural oils. It gently cleanses the face, removes makeup and surface impurities, exfoliates with natural AHA fruit extracts, and moisturises with Honey and Meadowfoam Seed Oil. It also contains Dragon's Blood to soothe sensitive and stressed skin.
Retinol Sleep Serum - a rejuvenating complex that works overnight to diminish the visibility of fine lines and wrinkles, refine skin tone and texture, and enhance skin renewal for a smoother and firmer appearance.
Deep Wrinkle Filler - This cutting-edge anti-ageing formula readily penetrates the skin, generating a cushioning effect that fills deep wrinkles and locks them on the surface for a flawless makeup application.
Advance Superlift®
Lift, firm, and tighten the skin to combat the signs of ageing with a range of products made with deeply hydrating, tightening, and lifting formulas.
3D Deep Hydration Lifting Masks - SUPERLIFT 3D Moisture Masks fit snugly around the face, jawline, and neck to provide a deeply hydrating at-home facial treatment. Infused with natural and active ingredients to replenish lost moisture, these masks have a unique 3D-ergonomic contour design.
Eye Contouring Serum - a scientifically developed treatment designed to comprehensively revive and prevent signs of ageing and fatigue around the entire eye area.
Face Lifting & Toning Cream - this sculpting formula harnesses the power of natural botanical extracts, vitamins, and peptides to restore facial contours, hydrate and smooth the skin, and create a more uplifted appearance.
Neck Lifting & Firming Cream - this is a formula that specifically targets visible signs of ageing on the neck, chin, jawline, and chest. It uses vitamins, peptides, and botanical extracts to improve skin elasticity, resulting in a tighter, firmer, and more toned appearance.
Lifting & Firming Complex - an age-defying formula that helps to enhance skin firmness and elasticity by addressing deeper wrinkles and sagging contours, resulting in a more youthful v-shaped appearance.
Oxygen-C Vitamin C is a powerful antioxidant that has become increasingly popular in skincare due to its ability to brighten and even out skin tone while protecting against environmental stressors. Incorporating Vitamin C into your daily skincare routine can help improve the appearance of fine lines, wrinkles, and age spots and promote a brighter, more youthful complexion.
Skin Physics' Oxygen-C collection is comprised of their Vitamin C Brightening Serum, Brightening Daily Moisturiser SPF15, Brightening Foaming Cleanse, Hydrating Velvet Mask, Hydrating Vitamin C Toner, Vitamin C Brightening Sleep Mask, Vitamin C Purifying Clay Mask and Vitamin C Micellar Cleansing Water - all designed to promote a brighter, more radiant complexion.
The range features a unique combination of stabilised Vitamin C and other potent ingredients to deliver intense hydration and protection against free radical damage.