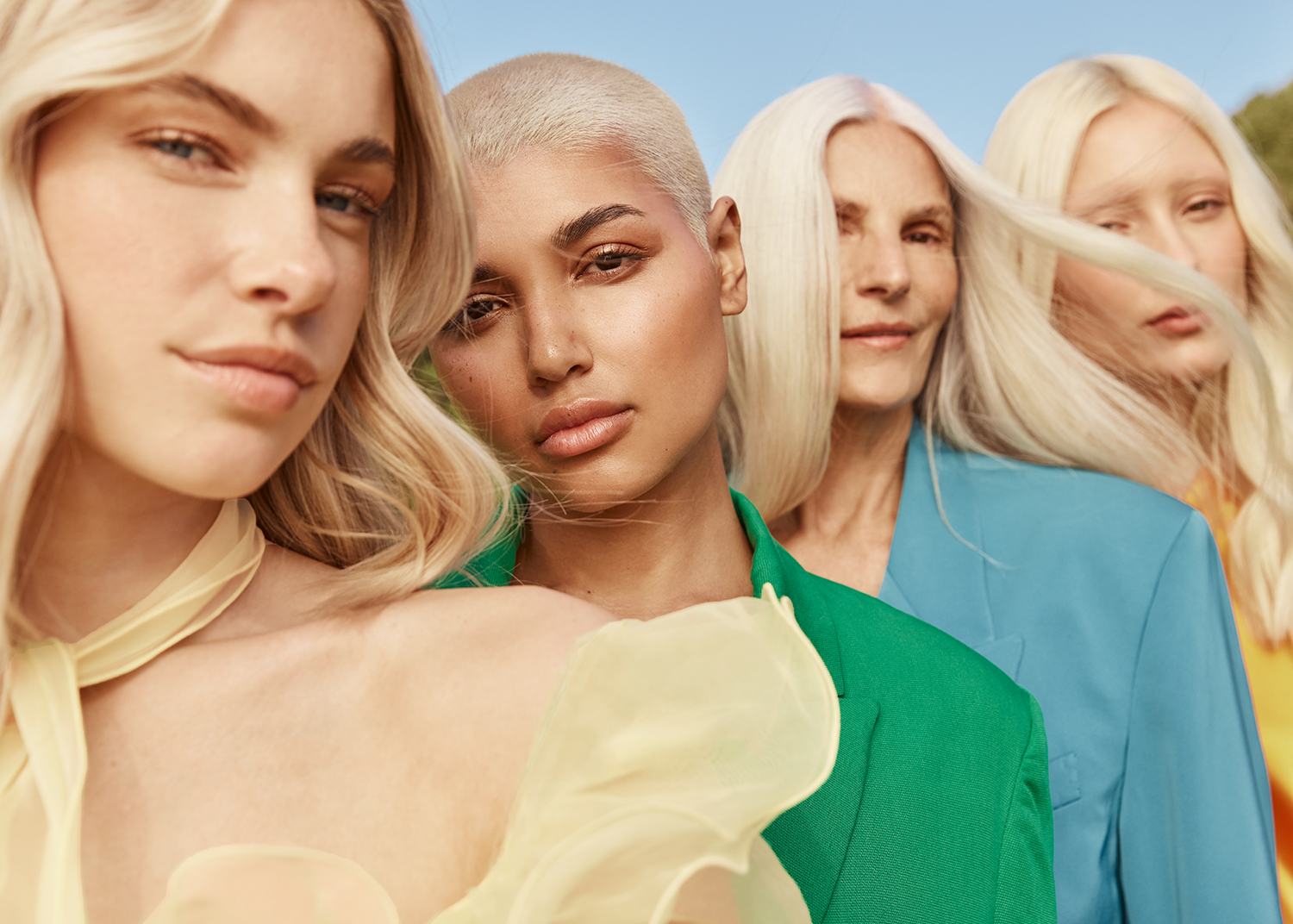 Blonde Hair
Blonde hair care is important if you want to protect your blonde hair from dryness and breakage. Use shampoo and conditioner for blonde hair, regularly apply hair treatments such as intensive hair masks and try purple shampoo to neutralize brassy tones. Hairhouse have the best blonde hair products to protect your hair!
Showing 60 of 196 results
What are Blonde Hair Products?
Whether you're a blonde beauty with natural hair or bleached hair, the right hair care products are essential to keeping your hair colour looking bright and beautiful without the brass. Blonde hair products are designed to do just that! From colour refreshing blonde shampoo and conditioner to counteract dreaded yellow tones to hair treatments, like hair masks and leave-in conditioner, these products are specifically formulated to help you care for blonde hair and maintain blonde bombshell status.
Blonde shampoo and conditioner contain purple pigments that tone down brassiness and keep your colour looking cool and fresh while blonde hair treatments are packed with antioxidants to soften and nourish colour-treated hair for long-term hair health. At Hairhouse, we've got blondes covered with our stunning range of hair products to brighten, hydrate and protect blonde hair. Shop in-store or enjoy free delivery right to your doorstep when you spend over $50 Australia-wide.
Which Shampoo is Best for Blonde Hair?
Purple shampoo is the best type of shampoo for blonde hair as it contains purple pigments that work to eliminate brassy tones and keep your blonde looking fresh and creamy in between salon appointments. Blonde shampoos work on all shades of blonde, from baby blonde to golden blonde and silver blonde. You'll need to consider your hair type to determine which product will be most suited to your needs.
At Hairhouse, we've got the best purple shampoos to keep your blonde looking beautiful at the best prices. Check out these popular products available:
• Redken Color Extend Blondage High Bright Shampoo – Infused with vitamin C and Brightening Care Complex, this shampoo gently cleanses hair and washes away impurities while giving you the brightest blonde yet. Perfect for blonde hair that's darkened, dulled or mattified.
• Nak Hair Platinum Blonde Anti-Yellow Shampoo – This vegan shampoo is sulfate-free, paraben-free, and cruelty-free for a feel-good shampoo that eliminates the strongest yellow, gold, and brassy tones. Use it on natural blonde hair, bleached hair, and grey hair.
• Paul Mitchell Forever Blonde Shampoo – This is a purple shampoo that's protein-rich for repairing and strengthening blonde hair while removing brassiness. It's also sulfate-free, paraben-free, and gluten-free.
• Olaplex No.4 Bond Maintenance Shampoo – If your hair has been damaged through bleaching, you can nurture it back to health with this shampoo that repairs split ends, strengthens the hair cuticles, and hydrates while cooling down warm tones.
• Schwarzkopf Professional BlondMe Light Shampoo – Tame frizz with this blonde shampoo that infuses moisture into dry hair, helps to build new bonds, cleanses and illuminates blonde hair of all types.
Can I Use Blonde Hair Dye Instead of a Toner?
It depends. While both blonde hair dye and toner will deposit colour onto your hair, they're both different products and deliver different results.
A blonde hair dye completely alters your hair pigment to change the colour and is high in hydrogen peroxide to lighten hair to the correct shade. A toner contains less hydrogen peroxide to gently even out your blonde colour and removes any yellow or brassy tones to give you the perfect balance.
If you're looking to go from dark hair to light hair, you'll need a hair dye. Dyes can be semi-permanent or permanent and they are also the product you'll need to cover up grey hairs.
If you already have lightened hair and you're looking to enhance it, a toner can be used instead. Toners typically last between 2-4 weeks and are ideal for freshening up your blonde hair between salon visits. A toner is gentler on the hair, and it can also be used to blend grey hairs in rather than completely cover them up.
What Happens if You Use a Purple Shampoo?
Purple shampoo is loaded with blue or violet pigments that counteract the brassy and yellow tones that appear when the toner used in your blonde hair wears off. The way it works is that purple sits opposite yellow on the colour wheel, making it the ideal choice for cancelling out yellowness in hair. The purple pigments cool down the warm tones for an ashy blonde that looks fresh and bright.
Purple shampoo is essential for those with bleached blonde hair, including those with blonde highlights and balayage. For natural blondes, purple shampoo can refresh your colour and make it look creamier. It also neutralises yellow tones in grey hair.
We recommend using a purple shampoo once or twice a week, depending on how cool you want your blonde. Using too much purple shampoo can turn your hair purple! It's also important to use a blonde treatment once a week to keep your hair soft and moisturised, such as Kevin Murphy Shimmer Me Blonde.
To use a purple shampoo, simply:
1. Squeeze out a small amount and apply all over wet hair
2. Massage in thoroughly and leave on for 1-5 minutes
3. Rinse and follow up with a blonde conditioner if desired
Find the best blonde hair products for you when you shop online or at your nearest Hairhouse. Discover our range of shampoo, conditioner and treatments made to protect blonde hair and prove that blondes really do have all the fun!