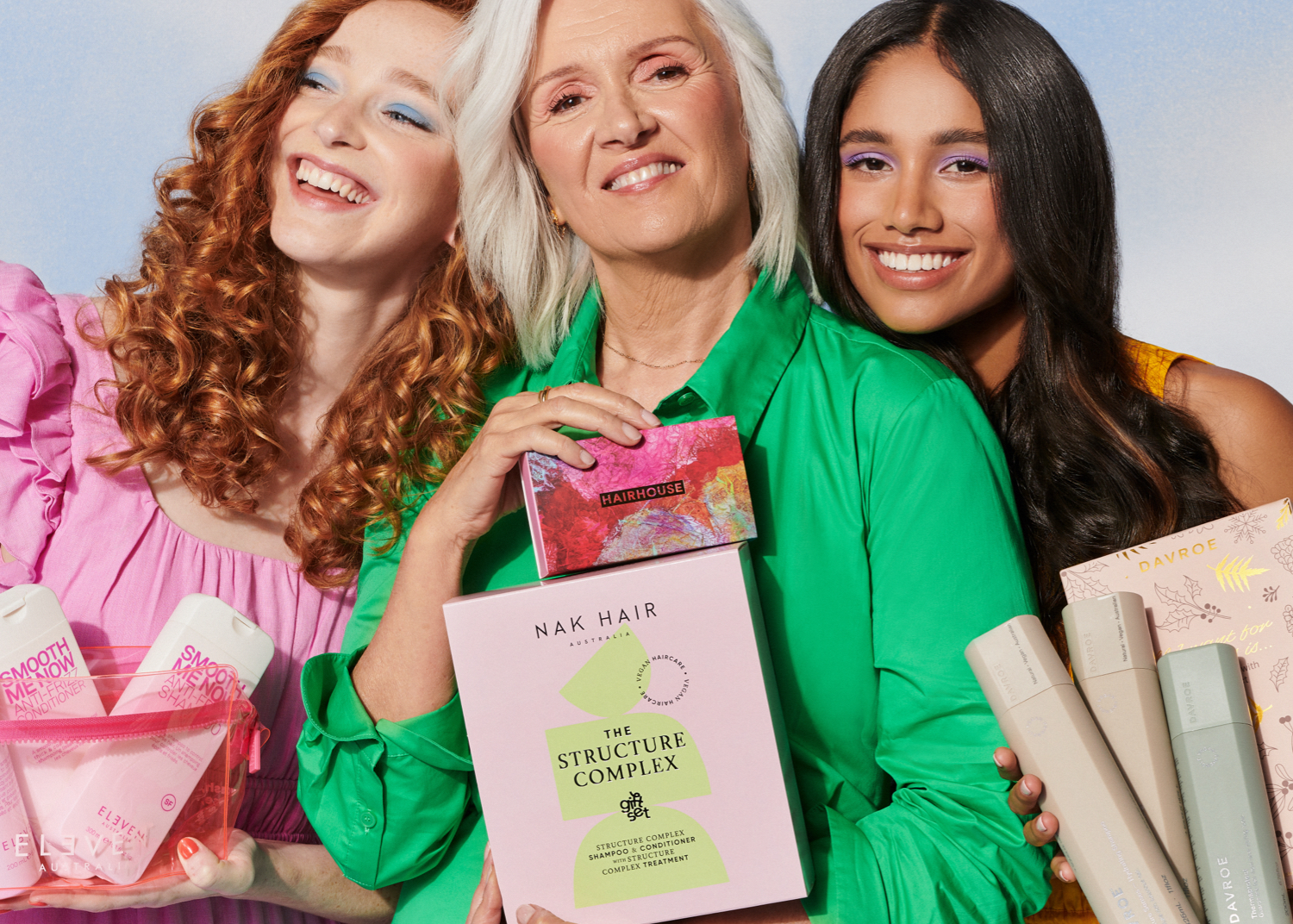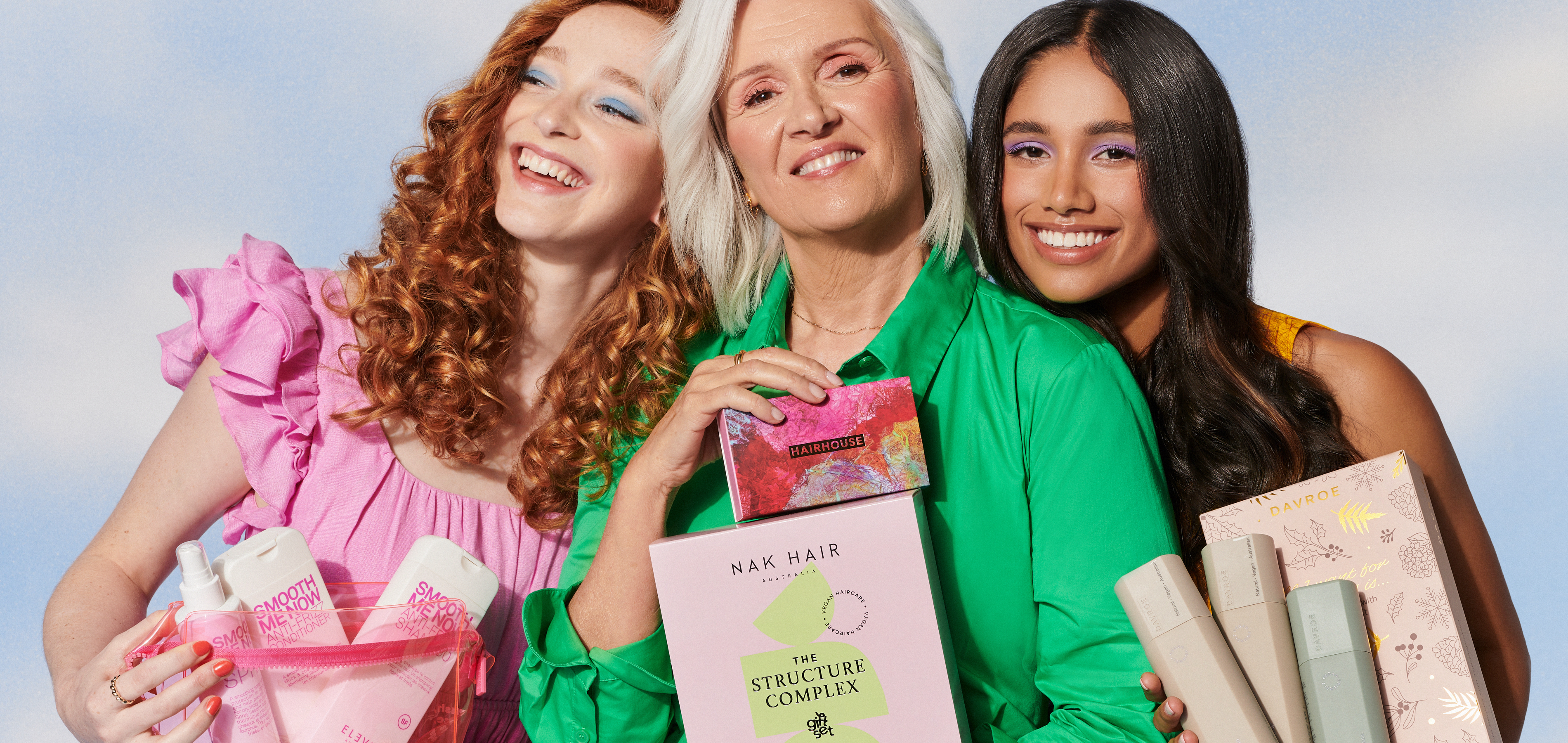 Haircare Gift Sets
Hair care packs are an economical way to buy shampoo and conditioner duos for specific hair types such as damaged hair or blonde hair. When away from home, hair care travel packs are handy and when at home, hair care gift sets are always welcome! Hair care packs provide everything you need for beautiful hair.
Showing 60 of 458 results


What are some of the best hair care gift sets?
Hairhouse has dozens of the best hair care gift packs for you to purchase, either for a loved one or for yourself. Our salon quality products make fantastic gifts for your friends and family (and even for yourself).
For dry hair, try a Harper and Arlo Repair Trio Pack. This vegan friendly, cruelty free, environmentally kind product comes with a 300ml shampoo, 300ml conditioner and 150ml hair treatment to take your locks from lacking to luscious.
For thinning hair, try the Nioxin Optimo System 5 Trio X18. This pack includes a 300ml shampoo and conditioner, and a 100ml treatment to nourish hair follicles and refresh the scalp.
For longer hair, we have styling tool gift boxes. The Cloud Nine Original Iron Gift Set contains the multi award-winning iron with heat resistant storage bag, hair clips, a comb and an Evo Easy Tiger smoothing balm to aid in styling.
For teens, choose from our vast collection of hair accessories and make up to create gift packages that they will love Absolute New York has a range of eye make-up in different shades, you could add in some fake eyelashes from Ardell, and top off the gift with some Bondi Sands tanning foam.
What is included in a hair care gift set?
We have dozens of different gift sets that include shampoo and conditioner, leave in conditioner, dry shampoo, styling products, hair styling tools, hair treatments, accessories or even socks!
If you can't find the exact products you like in a gift set you can always create a personalised hair care package or gift basket. Hairhouse has hundreds of salon quality products for all hair types so you can choose the exact products that your friends and family will love.
How to choose a hair care gift set?
When purchasing a gift for someone else, you must take note of the type of hair they have and think about what they might need. There are gift packages for dry, frizzy, damaged, coloured, oily, thin, thick and normal hair types at Hairhouse. Know, before you shop, what types of products you need to buy for your special person. If you don't know their hair type, consider purchasing a general gift pack or even a gift voucher so that they can choose their own products.
Looking for something for the man in your life? How about the Uppercut Deluxe socks and pomade gift set? Everyone needs socks and these black socks with brand coloured red stripe around the top can fit into any wardrobe. The tin of Deluxe Pomade is a great hair styling product that can be incorporated into his regular hair care routine.
Another option is the NED gift pack which contains a beard oil and a low to medium hold beard wax, scented with vanilla, which gives a natural shine to the beard without an oily look.
For women with curly hair, the Brasil Cacau anti frizz shampoo and conditioner set is perfect to help them control their mane. For those with damaged hair, the Davroe Repair Senses Quad pack with shampoo, conditioner, Thermaprotect to protect from heated styling tools and the Luxe leave in treatment mask is a great choice.
Where can I find the best hair care gift sets online?
Hairhouse sells dozens of different hair care gift packs for every hair type. Whether you're after shampoo and conditioner sets for dry, damaged hair or fine, thinning hair, there is something for everyone.
Hairhouse has simple purchasing and delivery processes which make us one of the best places to buy hair products online in Australia.
Simply browse the website and choose the gift set that most suits the person (or persons - why stop at one?) you are buying for and add it to your cart. Payments can be made using Credit Cards. We also have AfterPay and ZipPay available.