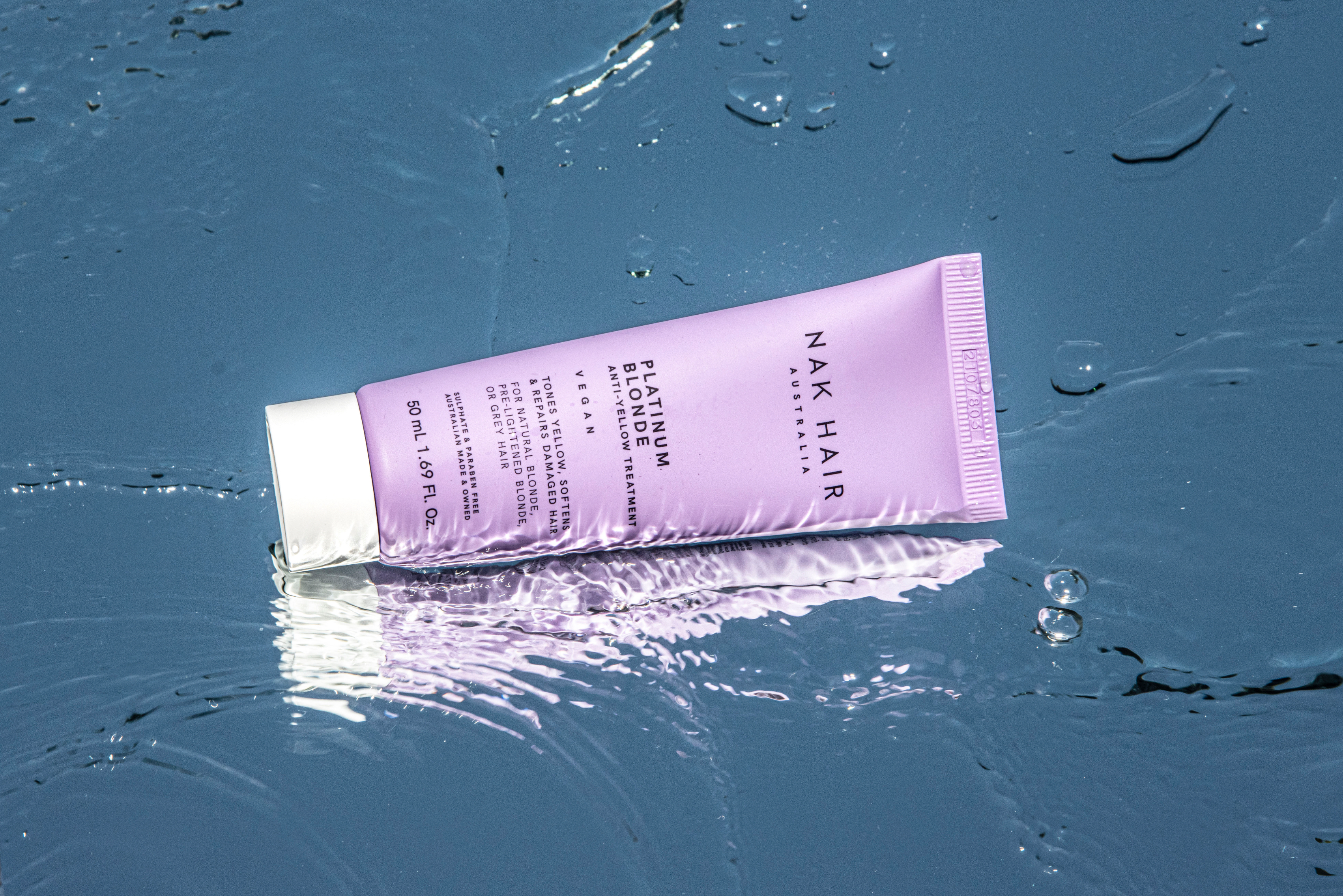 Ash Grey
Grey hair and ash grey hair are trendier than ever! There are even grey hair colours with hues such as silver, pink and blue, so the possibilities are endless. Embrace the silver ashy tones and discover our hair products for grey hair and ash grey hair colours, including purple shampoos and more!
How do You Get Ash Grey Hair?
It's official – grey hair is in and it's hotter than ever! The ash grey hair trend has taken off worldwide and has seen men and women of all ages embracing the beauty of grey and using this striking hair colour to make a creative statement that turns heads. From light silvery shades to smoky dark hues, there are loads of options when it comes to dyeing your hair ash grey.
To get the ashiest colour possible, you'll need to start by bleaching your base hair colour to the lightest blonde pigment. Once the hair is the correct shade, you can use an ash grey hair dye to get the colour you want. Here are just some of the options you can choose when going ash grey:
• Full colour
• Faded
• Ash grey highlights on blonde hair
• Ash grey highlights on dark hair
• Ash grey balayage
• Ash grey ombre hair
• Ash grey with coloured tinge, such as ash purple grey hair
There are also many different shades of grey you can choose from, including ash blonde, ash brown, metallic ash grey, ash silver hair colour and dark ash gray hair.
What are the Best Hair Products for Ash Grey Hair?
At Hairhouse, we have ash grey hair colour for women and ash grey hair colour for men that suits your style and your complexion. We've also got everything you need to care for and maintain your gorgeous new shade.
If you're not quite ready to commit, temporary hair dyes are a great alternative to permanent hair dyes as they simply coat the hair strands in colour rather than open the individual hair cuticles.
Dare Temporary Hair Colour in Silver Storm is a fantastic choice. Get a bright, true silver tone that lasts for up to 30 washes while nourishing your hair with amino acids, proteins and moisturising agents.
Another great option is the Nak Hair Colour Masque Cloud. This vegan semi-permanent hair masque adds a pearlescent silver tone over pre-lightened and naturally light hair which is great for refreshing colour in between salon visits. For stunning ash grey-blonde hair, Schwarzkopf Professional Igora Expert Mousse in Pearl Blonde Pastel is a top choice and lasts up to 8 washes!
If you are after a permanent solution, you will likely need to bleach your hair. It will be difficult to achieve a beautiful ash grey without bleach as hair needs to be lightened to a platinum blonde of level 9 or higher for best results.
How do You Maintain Ash Grey Hair?
Taking care of ash grey hair colour is very similar to caring for blonde hair. When you first bleach your hair, you'll need to use a toner to neutralise any brassiness and warm yellow tones so that you end up with a cool, natural ash colour.
To keep your hair this way, a colour shampoo and conditioner with blue or purple pigment will be required. The purple shampoo helps you to eliminate any warmth that starts to show through after bleaching the hair.
You'll be spoilt for choice with purple shampoos for blonde and grey hair at Hairhouse! Try Kevin Murphy Shimmer Me Blonde with Australian Fruit Extracts, De Lorenzo Illumin8 Shampoo with Baobab Protein, Chamomile and Wine Extracts to brighten and protect against damage or Fanola No Yellow Shampoo. For a grey conditioner, Matrix Total Results So Silver will keep your locks soft and silky.
Washing your hair less will also help to extend your vibrant ash grey hair colour. A dry shampoo, such as Moroccanoil Dry Shampoo for Light Hair, can cleanse your hair of excess oils while freshening it up between washes.
Bleaching your hair can cause it to become dry and coarse. You can counteract this by using hair oils, hair masks, and leave-in treatments once a week. These products are loaded with rich botanical oils and creamy butters that are high in vitamins, minerals, and fatty acids to replenish moisture and restore shine. Olaplex No.6 Bond Smoother contains active ingredients that repair broken hair bonds and detangle bleached and damaged hair while smoothing frizz.
How Should I Style Ash Grey Hair?
From ash grey short hair to flowing ash grey-blonde tresses, there are endless grey hairstyles to show off your new look. Here are a few of our favourite haircuts and colour combinations to try out:
• Straight silver pixie haircut
• Ombre layered bob haircut
• Dark ash purple highlights on brown hair
• Ash pink lob haircut
• Multi-tone ash hair colours in a fish braid
• Dark roots with ash-blonde ends
Unleash your creativity and take the plunge with ash grey hair. Shop online at Hairhouse with free shipping on orders over $50 or visit your nearest Hairhouse store and let our friendly hair experts help you take the first steps to become a silver-haired siren!