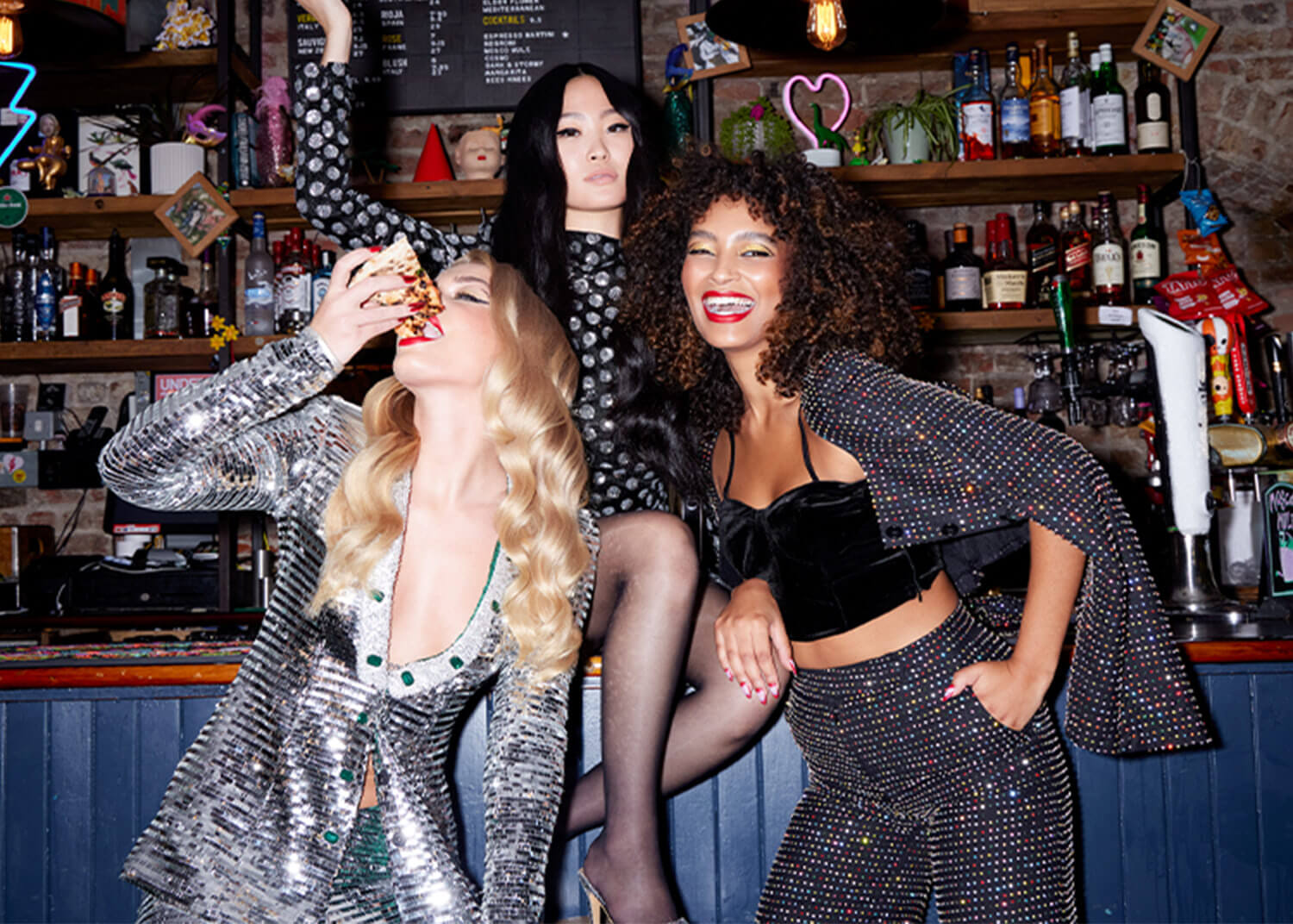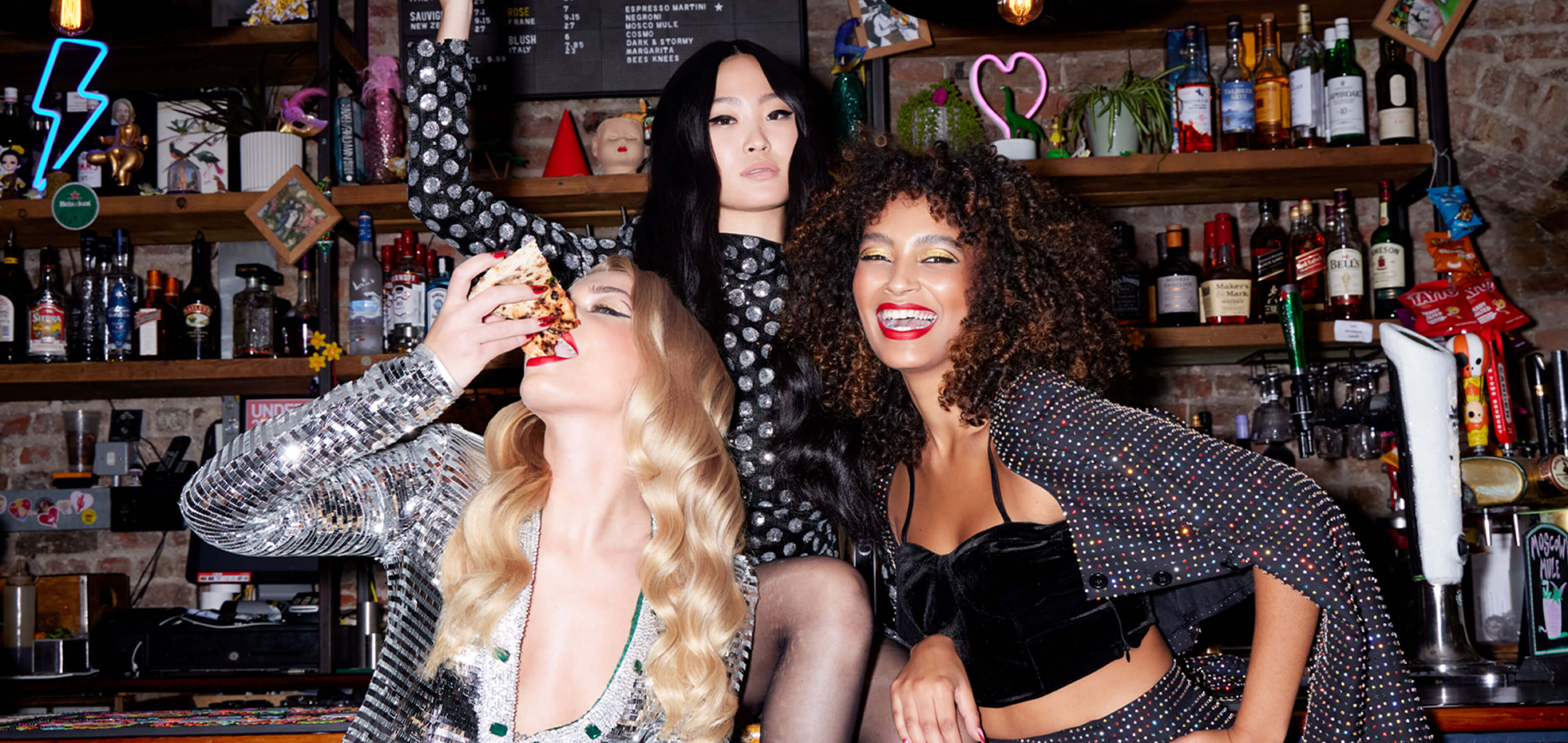 Official Stockist
ghd
Ghd makes every day a good hair day with premium Ghd hair dryers, stylers and curlers used by professional stylists worldwide. Each product is designed to achieve beautiful hairstyles that stand out, from straight, sleek, and glossy, to elegant, bouncing curls. Shop the best of Ghd including Ghd Gold and Platinum Hair Straighteners and Curve Curlers!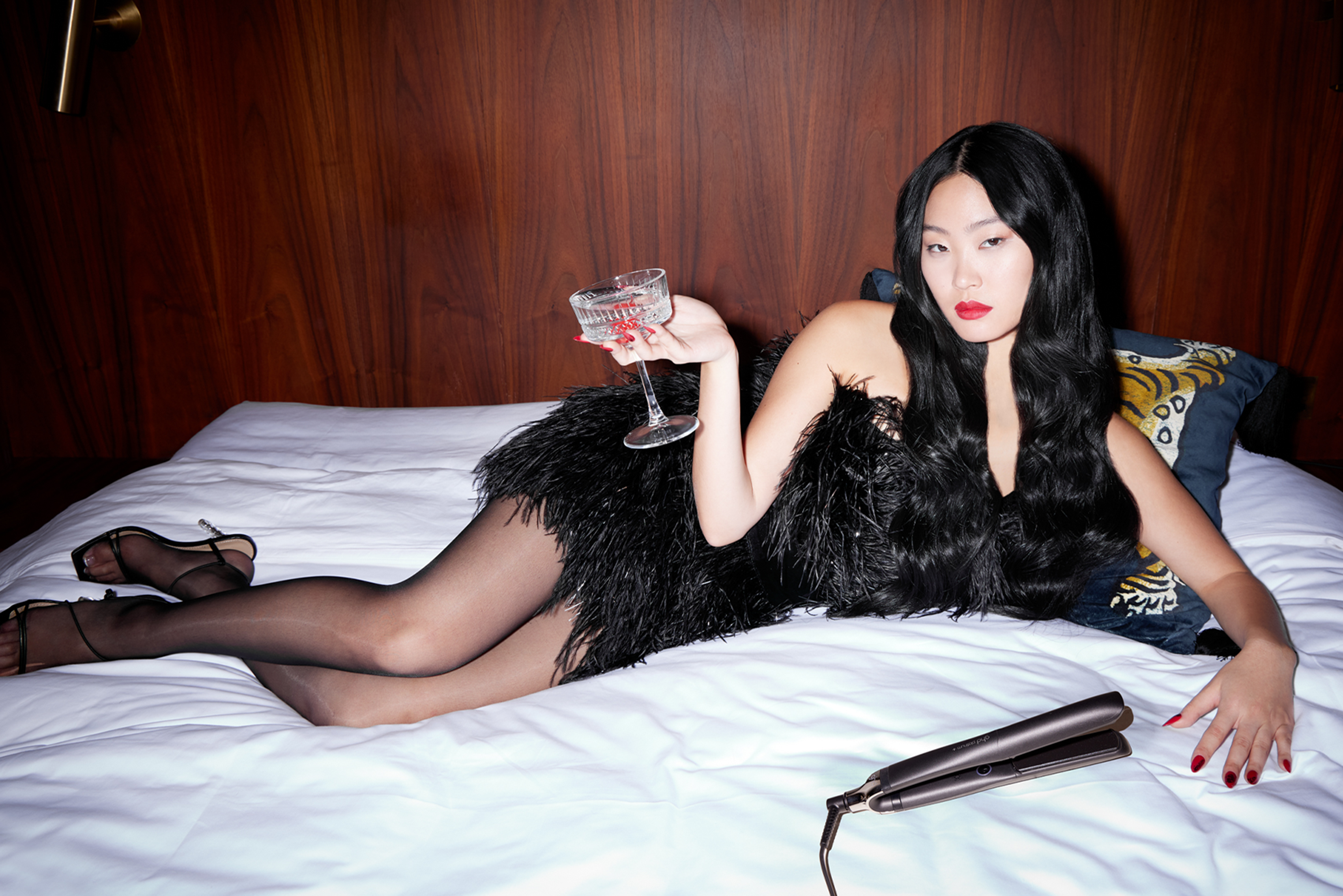 GHD
ghd makes every day a good hair day with premium ghd hair dryers, stylers and curlers used by professional stylists worldwide.
Each product is designed to achieve beautiful hairstyles that stand out, from straight, sleek, and glossy, to elegant, bouncing curls. Shop the best of ghd including ghd gold and platinum hair straighteners and curve curlers!
When it comes to cult-favourite, industry-leading stylers, no brand beats ghd! For 20 years, ghd hair styling tools and ghd stylers have changed the way women style at home, empowering them to create stylish, salon-worthy styles with minimal effort. Rigorous testing goes into developing each tool, ensuring they are safe, effective, and truly perform. With celebrity fans including Victoria Beckham, Madonna, Gwyneth Paltrow, and Jennifer Aniston, the outstanding results of ghd hair straighteners, curling irons, hot hair brushes, and hair dryers are shared across the globe. Designed with innovative heat technology and built-in sensors that maintain the ultimate temperature, ghd stylers free of damage, fuss, and stress. As the name attests, every day is a 'Good Hair Day' with ghd!


ghd FAQ
Where can I buy ghd stylers?
With 109 Hairhouse salons across Australia, it is easy to shop ghd hair straighteners and hair dryers in your very own neighbourhood! And it seems Australian customers can't get enough of this UK-born brand.

In addition to ghd hair straighteners, you will also find the incredible hot brush range at Hairhouse. These brilliant hair tools have revolutionised and simplified home styling, allowing you to straighten hair super quick, without the need for sectioning.

Be sure to check out ghd glide Professional Hot Brush and the Rise Volumising Hot Brush within the Heated Brush Range in-store or online.

Ghd limited edition styling tools, Platinum+ Styler, Curve Creative Curl Wand, Curve Classic Wave Wand, and the Ghd Rise Volumising hot brush also create an 'add to cart' frenzy!


Can't wait to get your hands on ghd?
Visit your local Hairhouse now and kick off those good hair days! It's easy to find your closest stockist by entering your postcode or suburb into the convenient store locator. Your nearest salon location will pop up pronto!

It's also a breeze to shop ghd stylers online at hairhouse.com.au and receive a 10% discount on your first order! All subsequent orders over $50 receive free shipping after you have created your Hairhouse account.


Which ghd tool is right for me?
Our experts within each Hairhouse location are happy to chat through the best styler for you, guided by your hair type, lifestyle, and style aspirations. With a professional on hand to guide you, it's easy to shop the hair straighteners and curling irons that best suit your needs.

Styling Products to try:
Compliment your ghd styler with an incredible product from the range. ghd's most popular products are designed to meet all your styling requirements. Top sellers include Bodyguard Heat Protect Spray, Straight On Straight Smooth Spray, Perfect Ending Final Fix Hairspray, Rehab Advanced Split End Therapy, and various other haircare products that will transform even the most damaged hair!

Hairdryers:
The ghd Helios hairdryer is one of the most popular products in the range, delivering a professional finish every time. Sitting alongside the Gold Professional Styler is one of ghd's most popular hairdryers, ensuring maximum styling control and care for even sleeker and more flawless locks.

For the gypsy in you, the ghd travel hair dryer is compact and all-class when on the go, or for the free-spirit in your life, Ghd Flight Travel Hair Dryer Gift Set is the ideal gift!
Feel like spoiling yourself? We salute you! Shop one of the many luxury gift sets from the ghd brand! Each ghd gift set contains a wide range of products and essentials to suit you, including key accessories like the ghd radial brush, heat mat and so much more!

And trust us, these are the gift sets that keep on giving! The Helios Iridescent White Gift Set gifts a lucky recipient with a deluxe ghd hairdryer, suitable for all hair types, including fine hair!

For a little more colour in your life, check out the limited edition Platinum+ & Helios White Deluxe Gift Set, complete with a hair straightener and hairdryer in a stunning ink blue case.


Which ghd hair straightener is for me?
When it comes to hair straightening, ghd has some of the top products on the market. Your needs are as unique as you are, so ghd hair straighteners cater to your exact hair type and style schedule. For those with long, thick hair, try the ghd Max Wide Plate Styler complete with wide, two-inch plates. Powered by advanced ceramic heat technology, the ghd Max Styler provides a consistent, optimised temperature of 185 degrees throughout the styling process. The wide plates make managing larger sections of the hair easy while ensuring a professional, frizz-free finish.

Additional features include universal voltage, ideal for travel - quick heat up time, sleep mode, and a protective plate guard to keep it in perfect condition.

The ghd Platinum+ Black Hair Straightener and the ghd Gold Styler offer additional options when it comes to the smartest stylers! It's equipped with innovative dual-zone predictive technology to provide temperature control, consistent results, and hinge design, allowing for additional styling ease. The plates contain a high specification finish for increased shine and smoothness.
For short hair and fringes, you can't go past the super cute ghd Mini Styler. This coveted little beauty combines super slim half-inch plates for easy control with advanced ceramic heat technology at the optimum 185 degrees. This ensures shorter hair lengths are free from heat damage and easily manageable with the bespoke plate design.

This slender, contoured design features gold accents and a protective plate guard, auto-sleep mode, and universal voltage, making it a must-have for crops, bangs, and bobs!


Want waves and curls?
Create them with the ghd hair straightener. Ideal for short and long hair, you can find a plate size to cater to your needs. These are also the ultimate tool for creating bends and waves in no time!


Can I curl my hair with a straightener?
For traditional curls, there is a range of ghd hair curlers to try. However, if you have a ghd hair straightener on hand, you can create coveted, contemporary soft waves or curls. Here's how!

1. Prepare your hair by spritzing it ghd Curly Ever After Curl Hold Spray. This non-sticky, lightweight formula protects hair from heat damage while helping you create defined curls that hold their form.
2. Divide your hair and tie the top half up out of the way.
3. Starting with the bottom half, take a section of hair closest to your face and place the styler near the roots. Rotate half a turn before gliding it from root to tip, away from your face.
4. Repeat with the next section but change the curl's direction, so the hair is curled towards your face.
5. Continue throughout the entire lower section of hair, alternating the direction of each curl.
6. Unclip the top half of your hair and repeat. Always curl the sections of hair closest to your face away from your face.
7. For a loose wave effect, run a wide-tooth detangling comb lightly through the curls, then scrunch with hairspray to set. Easy!

For a flat wave style, try these steps:

1. Prepare your dry hair by spraying ghd Pick Me Up Root Lift Spray onto sections, twisting the hair, and drying off with your ghd professional hairdryer.
2. Section your hair, tying up the top section.
3. Take a piece of hair and place the hair straightener near the root, pointing downwards.
4. Rotate half a turn away from the face and glide the styler through but release before the ends.
5. Repeat, alternating the direction of the curls towards and away from your face.
6. Release the top layers and continue until all the hair is done.
7. Take one front section and glide the straightener from the root to tip with no rotation. At eyebrow level, rotate the styler away from the face and repeat on the other side.
8. Lightly run a detangling comb through the hair and scrunch hairspray through to set.


Confused about which ghd hair curler is for you?
Don't be! It's simpler than you think. Here are some tips so you can shop for the right one for you!

Curlers can be called 'curling tongs,' 'curling wands,' and 'curling irons' but they are essentially the same.

Some curlers have clamps that make them a little easier to use but go with what works for you!

Size and shape matter! Like the 32mm ghd Curve Soft Curl Tong complete with clip, a larger barrel will achieve big, more voluminous curls or waves and is ideal for use on long hair.

For shorter hair, a smaller barrel will achieve tighter curls and will be easier to use.

Aside from the ghd hair curler and barrel size you choose, your styling technique will also determine your curl. Using a hair brush to brush your curls out will create a wavy effect, while lightly tousling with your fingers before applying hair spray will help your curls to hold.

The shape of the barrel can determine the depth of curl or wave too. Generally, a round barrel will create a more voluminous curl than an oval-shaped barrel, which will produce a gentler wave..

The GHD Curve Soft Curl Tong - 32mm is fantastic when you want to volume from the roots, gentle waves, or big, soft curls in long hair. The clamp has a spring-activated lever for easy use, and the protective tip is designed as a cool place from which to hold the tong while you style. This incredible tool also has a lengthy power cord, automatic sleep mode, and universal voltage. For best results, use the ghd Curl Hold Spray for heat protection and added hold.

For volume in short and medium-length hair, the GHD Curve Classic Curl Wand 26mm is fantastic. It provides a tighter curl than the 32mm barrel, making it great for curls (rather than waves).


What is the best way to buy ghd curling irons?
Hairhouse has fabulous ghd gift sets, which allow you to get to know the brand best! The GHD Curve long-lasting Creative Curl Wand Gift Set includes the best-selling ultra-zone technology-enhanced ghd curling wand allowing you to create long-lasting curls or sultry, flowing waves in any hair type or length. Also included in these luxe gift sets are the must-have heat-resistant roll mats, ideal for storing your wand and for safe placement during the curling process.

Professional sectioning hair clips complete the set to make the job easier and ghd oval dressing brushes to transform those fabulous curls into super sexy waves.

And just like that, you've got all the ghd magic you need on hand. Budget-friendly, this is the ideal way to introduce yourself to the ergonomic designs and incredible results of ghd today


More From Hairhouse
In addition to our range of ghd straighteners and stylers, Hairhouse stocks a range of products from top brands that will keep your hair lush, vibrant, and healthy. Here are some of the products we offer to complement your ghd styler:
— Hair brushes
— Hair dryers
— Hair curlers
— Diffusers
— Styling products