Hair Health
Ask How-To: Everything You Need To Know About Heat Damage
It's getting hot in here… so apply your heat protectant, ok?
Posted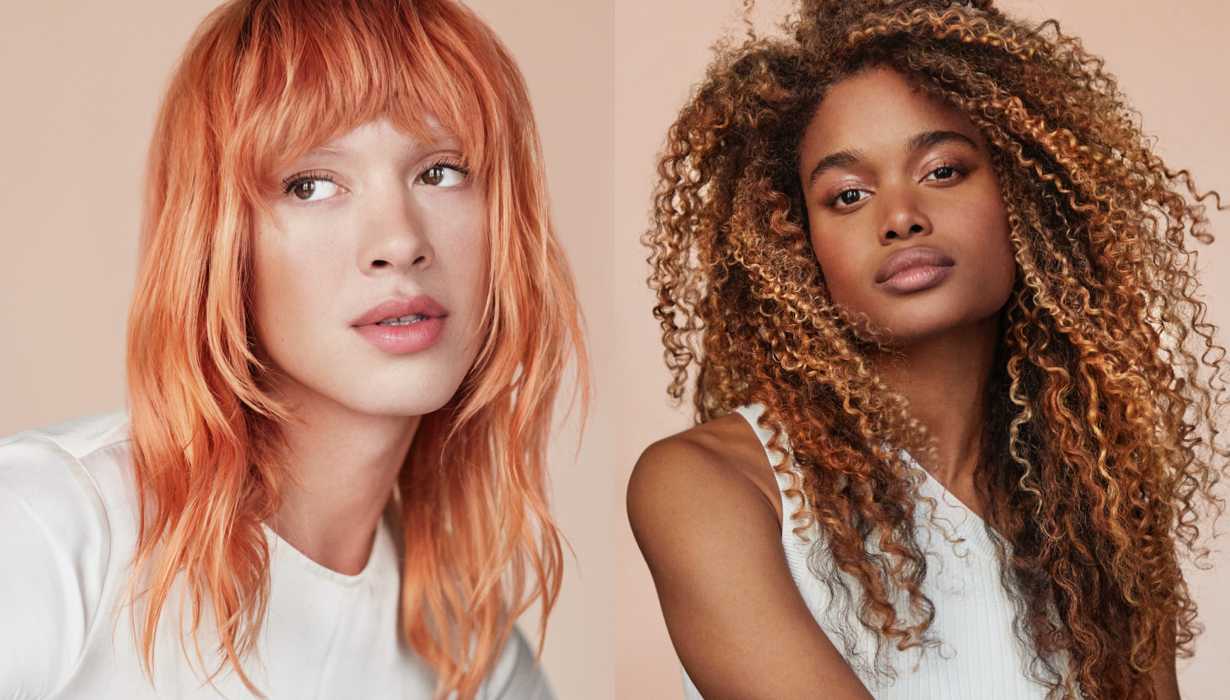 In this article
1. What are the typical signs of heat-damaged hair? 
2. Can I use my styling tools without damaging my hair?
3. What are the best products to use alongside heat tools to protect hair?  
4. Can I repair hair that's been damaged by heat?
5. A simple routine to avoid heat damage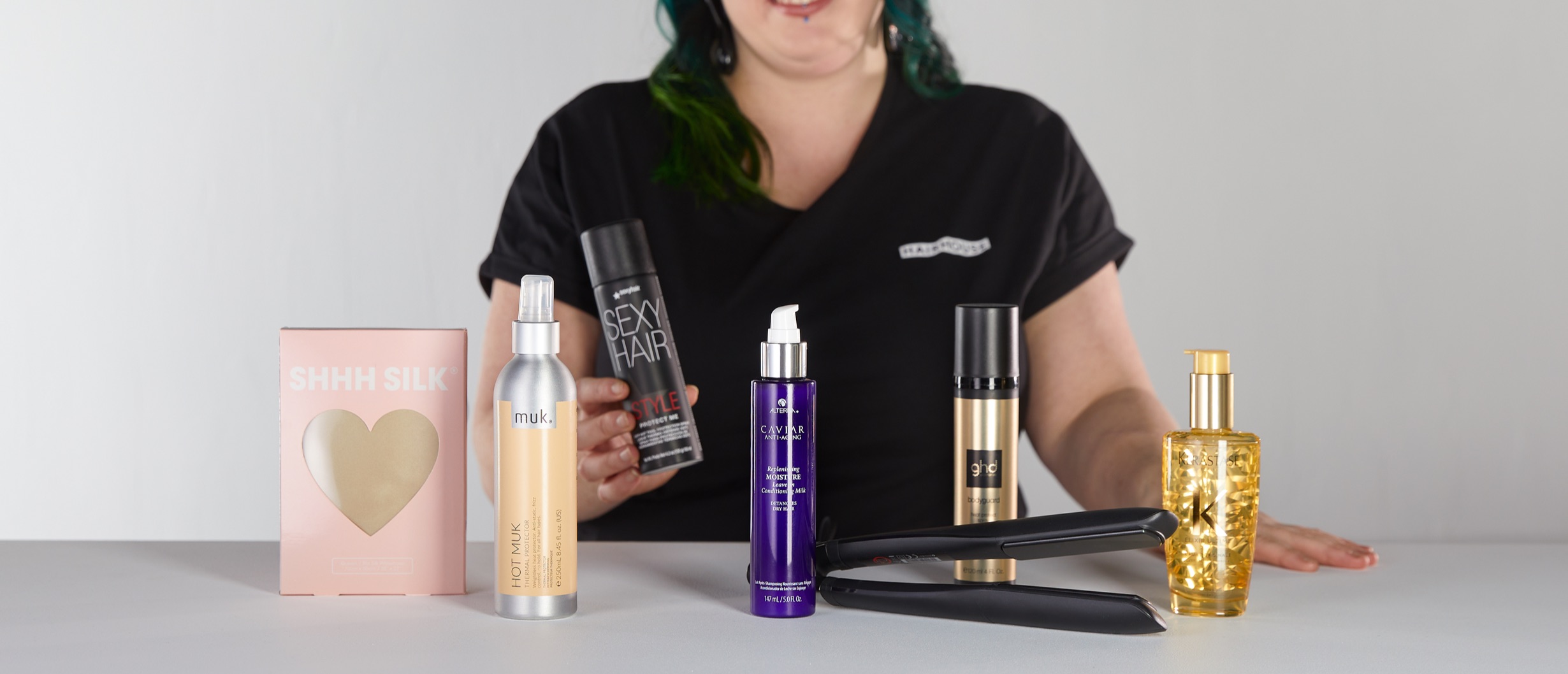 What are the typical signs of heat-damaged hair?
Split ends we're all familiar with these! They're broken fibres that can cause the hair to look dry, straggly and uneven leading to your lengths looking flat and dull.    

Natural breakage and flyaways: although split ends are the first thing we think of when it comes to heat damage, breakage that occurs from the crown all the way to the ends is quite a common indication of heat damage. Over time, the structural changes that occur from heat damage can cause hair to become fragile and prone to snapping.   

Dullness and dryness: heat-damaged hair is crying out for a big drink of water. The inner part of your hair is called the cortex and it contains the water molecules which are bound to keratin. As heat is applied, natural oils are stripped from the hair, water molecules evaporate and the hair's natural protein structure changes. High temperatures naturally cause water to dry quickly, affecting the structure of every individual strand and making hair more vulnerable to excess damage.

Your hair feels brittle: you know that straw-like, textured feeling when you run your fingers through your lengths? That's likely a result of heat damage.
Can I repair hair that's been damaged by heat?
Similar to split ends, heat-damaged hair would probably benefit from a trip to the hairdresser for a trim. Once your hair becomes damaged by heat it's irreversible, but there are ways to minimise the symptoms: nourishing masks, moisturising conditioners and reparative oils will all help the cause. On the latter, we (and so many of you!) can't get enough of Kérastase's Elixir Ultime Original Oil. It's brimming with four richly nourishing oils – and there's not much it can't do! This cult favourite adds shine, smooths hair fibres, deeply conditioners and restores strength. No wonder it's a bestseller.
Can I use my styling tools without damaging my hair?
Yes! But you need to protect those strands – more on that in a moment. The other way you can minimise heat damage is by using a good quality heat styling tool from a reputable brand. Styling tools have come a long way – can you believe people used to iron their hair many years ago? With an actual iron! Nowadays, brands are constantly harnessing new technology that allows you to style your strands without compromising them. Take dyson – the trailblazing brand creating stylers and dryers that use one-of-a-kind controlled haircare technology.
ghd  is also an iconic go-to for heat styling that's kind on hair. The brand's ghd Platinum+ Styler predicts the needs of your hair, adapting heat accordingly to ensure every section is evenly and expertly styled. An ultra-zone technology feature also enables the styler to respond to hair via infinity sensors within the plates which monitor heat over 250 times per second. The optimum heat of 185ºC is consistent throughout, guaranteeing stronger, shinier hair and increased protection. Spray a liberal amount of ghd's Bodyguard Heat Protect Spray through your hair before picking up the Platinum+ Styler – it offers transparent thermal protection against heat styling tools.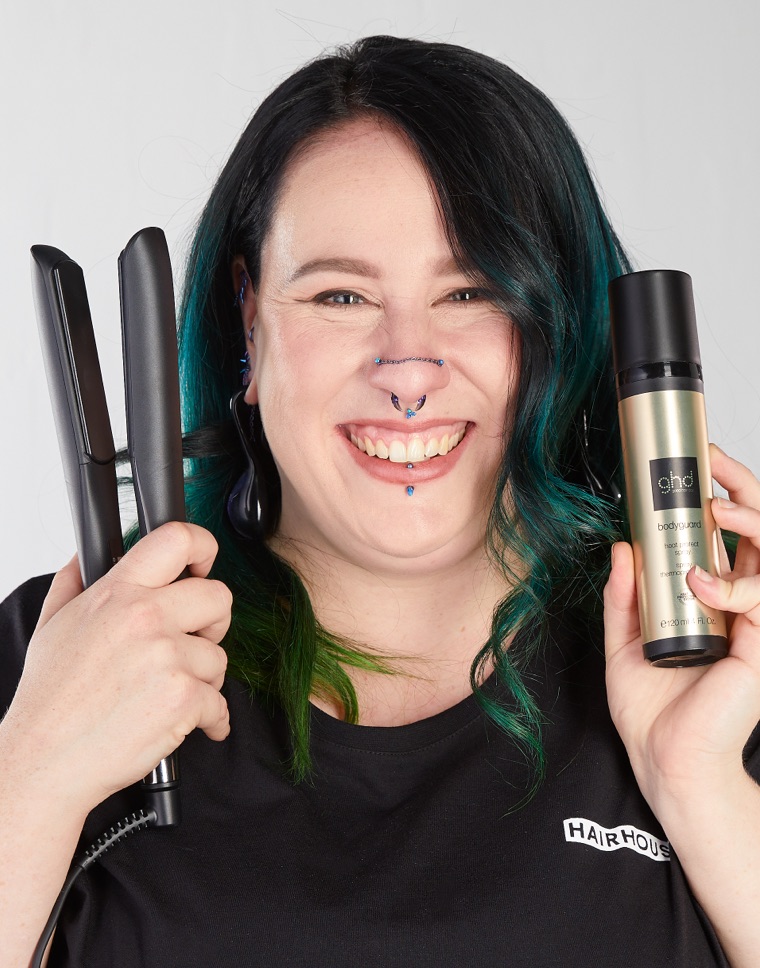 What are the best products to use alongside heat tools to protect hair?
Heat protectants are the obvious choice – really anything that will prime and protect your hair is a winning choice. We love muk's Hot muk Thermal Protector – its mist texture can be applied liberally to all hair types before heat styling. It boasts a whole lot of protective ingredients including conditioning coconut oil, protein-rich amino acids to strengthen, and rapeseed oil which smooths, detangles and reduces static. Sexy Hair Protect Me Spray is another winner – it protects hair up to 232ºC in turn reducing damage and improving shine. Finally, we can't go past a good silk pillowcase! A little luxury that makes a big difference to the health of your strands – and puts a stop to extra breakage and waking up with bed hair.
A simple routine to avoid heat damage 
Step 1: Spritz a liberal amount of your choice of heat protectant – we recommend muk's Hot muk Thermal Protector  because it's weightless, non-greasy and also provides UV protection.

Step 2: Switch on your ghd Platinum+ Styler and style your hair any way you please! 

Step 3: To lock in moisture and give that newly-styled hairdo an extra shiny finish, apply one pump of Kérastase's Elixir Ultime Oil into your palms, rub your hands together to activate and work the oil through your mid-lengths and ends. Done! 
Shop the look: 
1. ghd Bodyguard Heat Protect Spray 
2. Alterna Replenishing Moisture Leave-In Conditioning Milk[OOS currently]
3. Kérastase's Elixir Ultime Oil 
6. muk Hot muk Thermal Protector