Curtain Bangs are the biggest style of the season.
Here are ways to wear your Curtain Bangs to suit your hair type, which style will suit your face shape, and the product you need to have on hand!
What are Curtain Bangs?
'Curtain Bangs' is the term given to a long fringe that frames the face, either full or parted in the middle, to create a 'curtain' effect. A massive trend in the 60s and 70s, in 2021, we see a modern twist on the classic style across all hair types. And Jennifer Lopez, Gigi Hadid, Alexa
Chung, and Ariana Grande are just some of the celebrity fans working this hair trend on high rotation!
The best bit? If you are too scared to get a 'real' fringe cut, curtain fringes are a great middle ground. Alternatively, if you are growing out a short fringe, they make styling easy throughout the process.
Can I do Curtain Bangs?
Curly Hair:
Perfect for curly hair, wavy hair, straight hair, long hair, and short hair, the Curtain Bangs may be the most flattering style ever!
If you have curly or wavy hair, ensure you get your Curtain Bangs cut dry so that your hairdresser can see precisely where they will sit when styled. The key here is for the length of the bang to hit your eyelash, not the eyebrow. If you have them cut wet, they will shrink as they dry and may be too short.
To Style: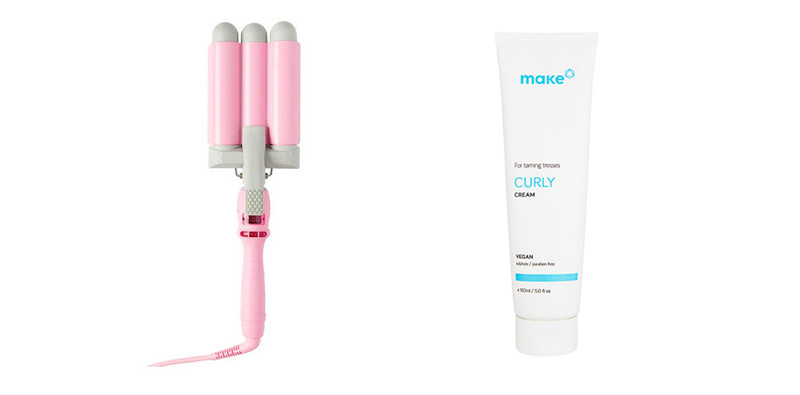 Mermade Hair Waver PRO 32mm, perfects curly curtain bangs.
MAKE Curly Cream, is designed to eliminate frizz but empower natural movement.
Straight Hair:
If you have straight hair, a great option is to go with an authentic curtain style that is longer and sweeps down across the top of the cheekbones through to the ears (think J-Lo and Halle Berry). The best bit? If you're in a rush, straighten and style your bangs and pull the
rest of the hair back into a messy bun. All done!
To Style: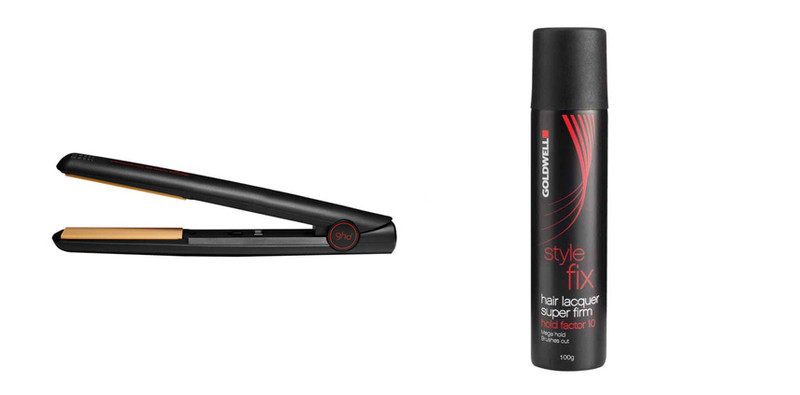 GHD Original Styler, glides through bangs in seconds, leaving them shiny and smooth.
Goldwell Hair Lacquer Super Hold, keeps Curtain Bangs in place without dehydrating your hair.
The Curtain Bang for Your Face Shape:
Oval-Shaped Face:
Heavy Curtain Bangs balance oval-shaped faces, and longer curtain layers can flatter a more prominent forehead. If you have curly hair, be sure to apply a smoothing cream and finish with a curler to seal ends.
To Style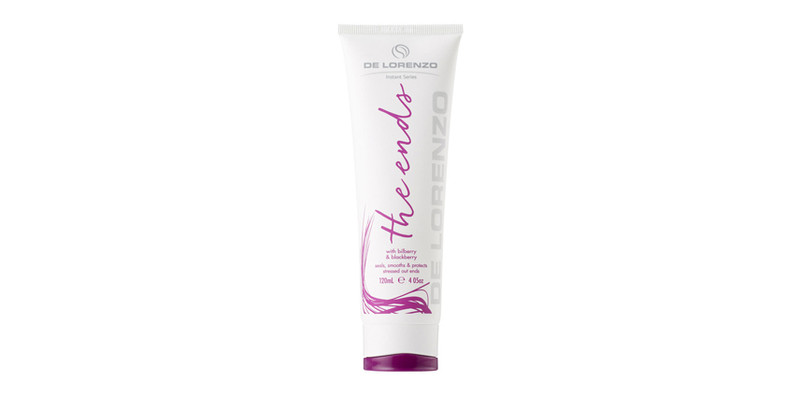 De Lorenzo Instant Rejuven8 The Ends, seals ends and adds shine and smoothness to all hair types.
Oval-Shaped Face:
Think Selena Gomez-inspired wispy, textured Curtain Bangs. Great for elongating round faces, you can immediately transform them from sleek elegance into textured territory with the right products.
To Style: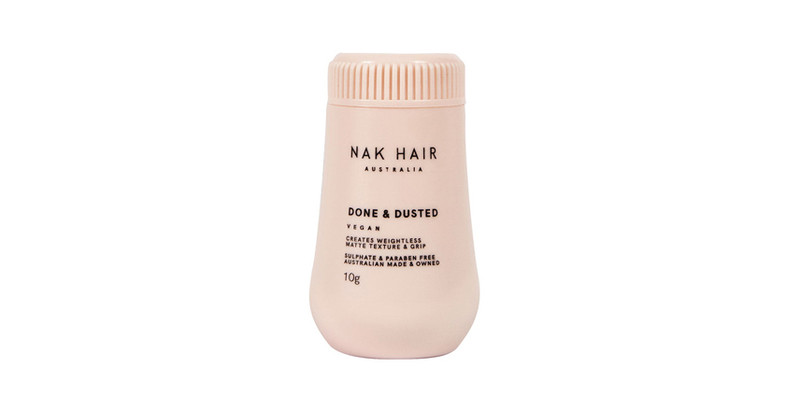 NAK Hair Done & Dusted, create matte texture in super handy packaging.
Heart-Shaped Face:
Heavier, fuller Curtain Bangs complement a small jawline and accentuate a heart-shaped face. Styling cream and a good blow-dry session with a round brush will keep them sitting perfectly out of the eyes all day.
To Style: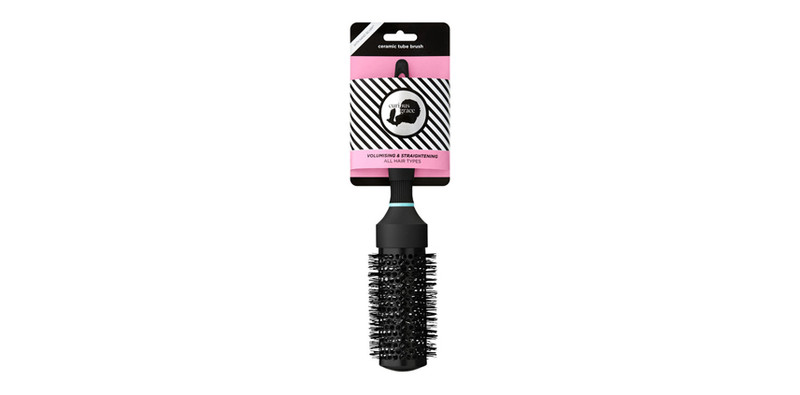 Curious Grace Ceramic Hot Tube Brush, is ideal for blow-drying bangs!
Chat with our experts in-salon today >