Hair Health
The best heat protectants & why I *always* use one
Keeping a cool head.
Posted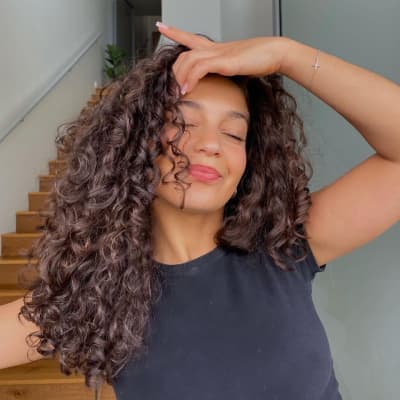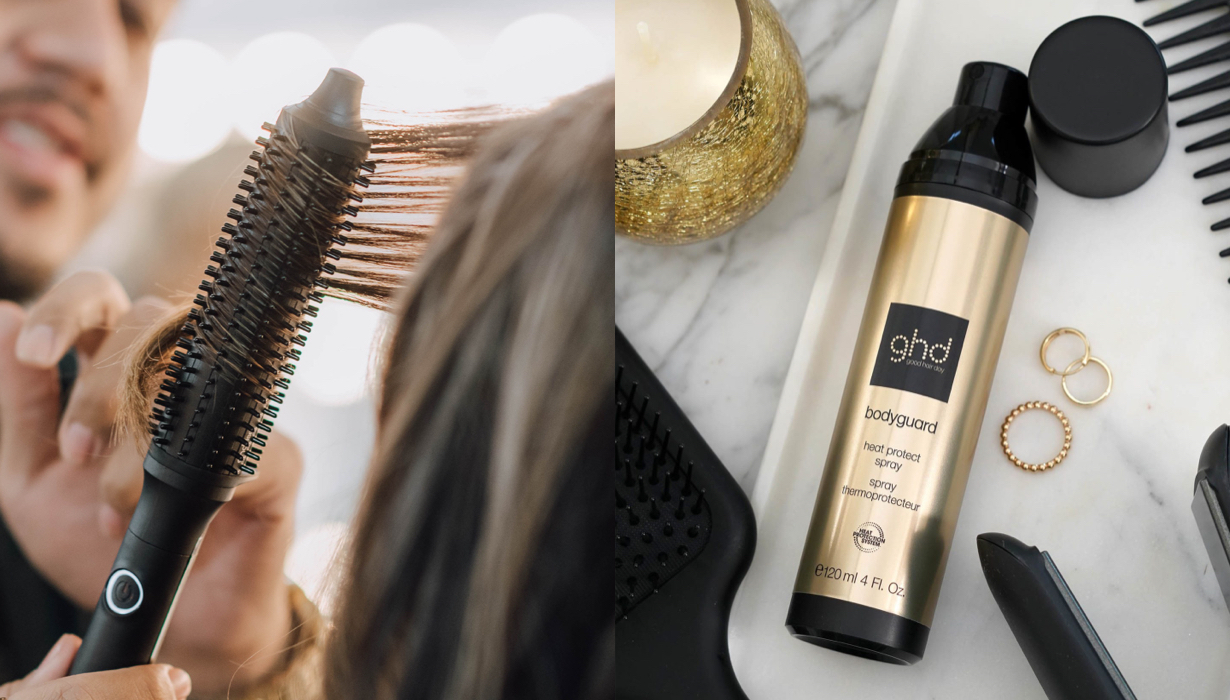 I like to think of my heat protectant as a humble hero in my hair care regime.
It's an invisible shield protecting against the hair havoc caused by my obsession with blow waves and curling wands.
A must-have in every hair styling arsenal, a quality heat protectant defends against dehydration, dullness, colour fade and visible signs of damage, such as breakage and split ends. Really, it's got your hair's back through thick and thin.
Need further reassurance? Well, Astin Hope, our Hairhouse Salon Educator, says that "heat protection is so important because it creates a protective layer over each strand of hair, preventing the cuticle from being exposed to extreme heat.
Read on for our top tips when using a heat protectant and the safest temperature for your hot tools so you can style your hair without damage.
Hot Stuff
Hotter is better? Nope. Experts agree that 185 degrees Celsius is the optimum styling temperature to keep hair healthy while achieving a long-lasting finish. ghd Salon Educator Jordan Thomas says, "It's a myth that different hair types or textures need different temperatures. You don't. All you need is a consistent temperature of 185°C". The hair guru has spoken. And we're listening.
House Rules
Do your tresses a solid by sticking to our House Rules:
● The ultimate hair sin = frazzling poor strands sans heat protectant. We recommend always using a heat protectant before heat styling (even if you're just roughly drying your hair). No excuses.
● Applying SPF to wet skin is a no-go, and heat protectants are no different. Remove as much moisture as you can from your mane before using a protectant. You can use a microfibre towel or turban like the Rapid Dry Turban Towel or even a soft cotton T-shirt.  
● If you retouch your style with hot tools between washes, use a heat protectant spray with a fine mist to spritz lightly over your strands. I love the ghd Bodyguard Heat Protect Spray for its transparent protection. 
● Protect from root to tip—and don't forget the underneath! I like to brush the protectant through my hair with a Tangle Teezer or wide-tooth comb. Apply section by section for crucial coverage. 
Best Heat Protectants for Hair
House Bestseller: De Lorenzo Defence Extinguish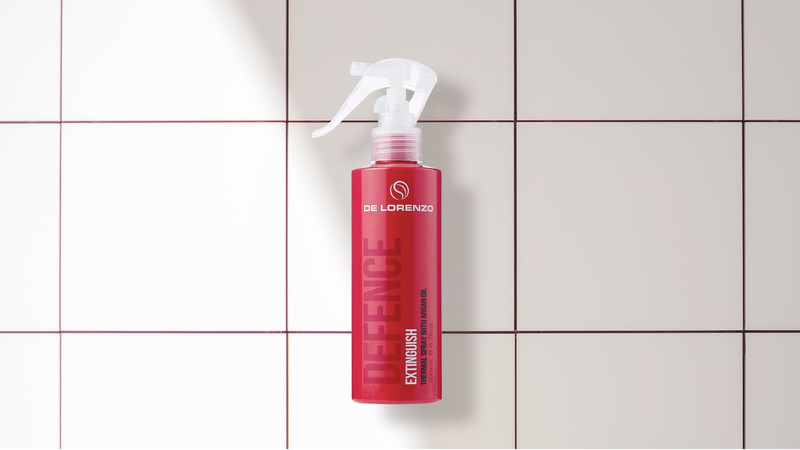 The De Lorenzo Defence Extinguish Thermal Spray is a House bestseller with impressive reviews. The recipe contains healing argan oil, an age-old ingredient used in hair care for centuries, and goji berry extract to maintain a healthy scalp. 
A shield against heat damage, the spray helps to create smooth, healthy humidity-resistant hair. You can spritz generously on damp or dry hair, perfect for refreshing your style.
Shape Away: Redken Iron Shape 11 Thermal Holding Spray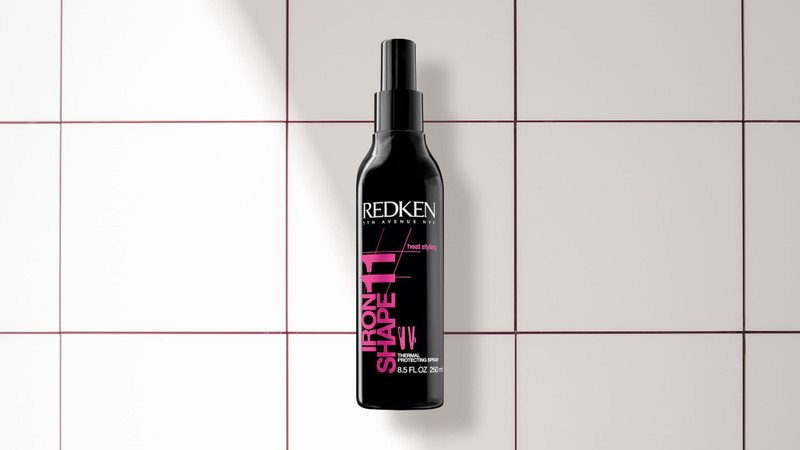 Meet your go-to heat protectant for a long-lasting style. I love it because, unlike other hold sprays, this heat protectant has a lightweight formula that doesn't feel sticky or heavy. Yay.
Its active ingredients include a Heat Guard Complex to protect hair from heat and preserve colour vibrancy, cranberry oil to condition and strengthening ceramides to nourish. Its Heat Restyling Technology means you can apply once and restyle again, but we'd reapply for hair insurance.
Smooth Styling: Kérastase Chronologiste Thermique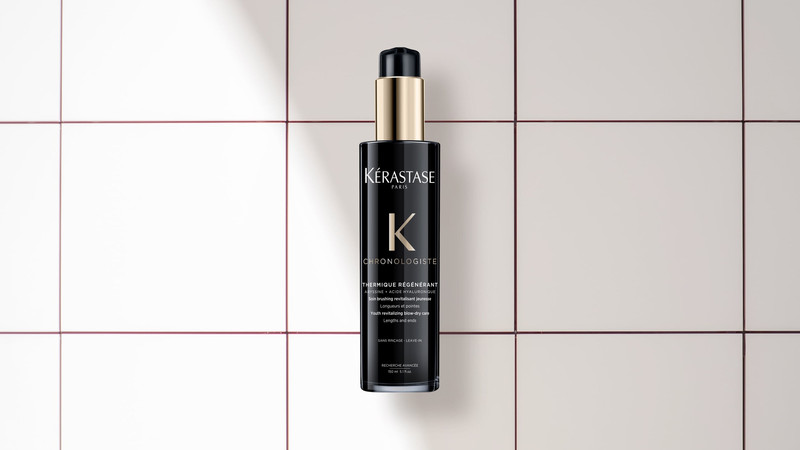 Few styles are trending like the 90s-inspired blowout—and for a good reason. To protect from heat damage and smooth each strand for ultra swishy hair, I love using the Kérastase Chronologiste Thermique. 
It's a hair lotion enriched with hyaluronic acid, a powerful humectant that pulls moisture within the hair strand, and vitamin E, a nourishing antioxidant that protects against free radicals—unruly molecules that damage the hair, by stealing a spare electron from healthy cells.