Hair Health
Bond Builders: Everything You Need To Know
Bring damaged hair back to life.
Posted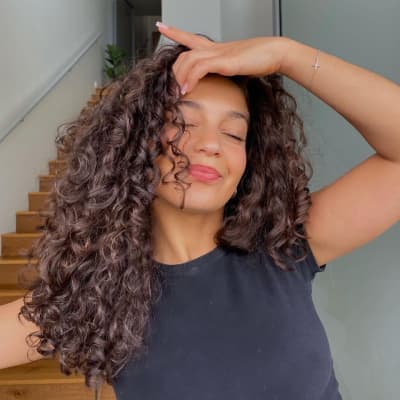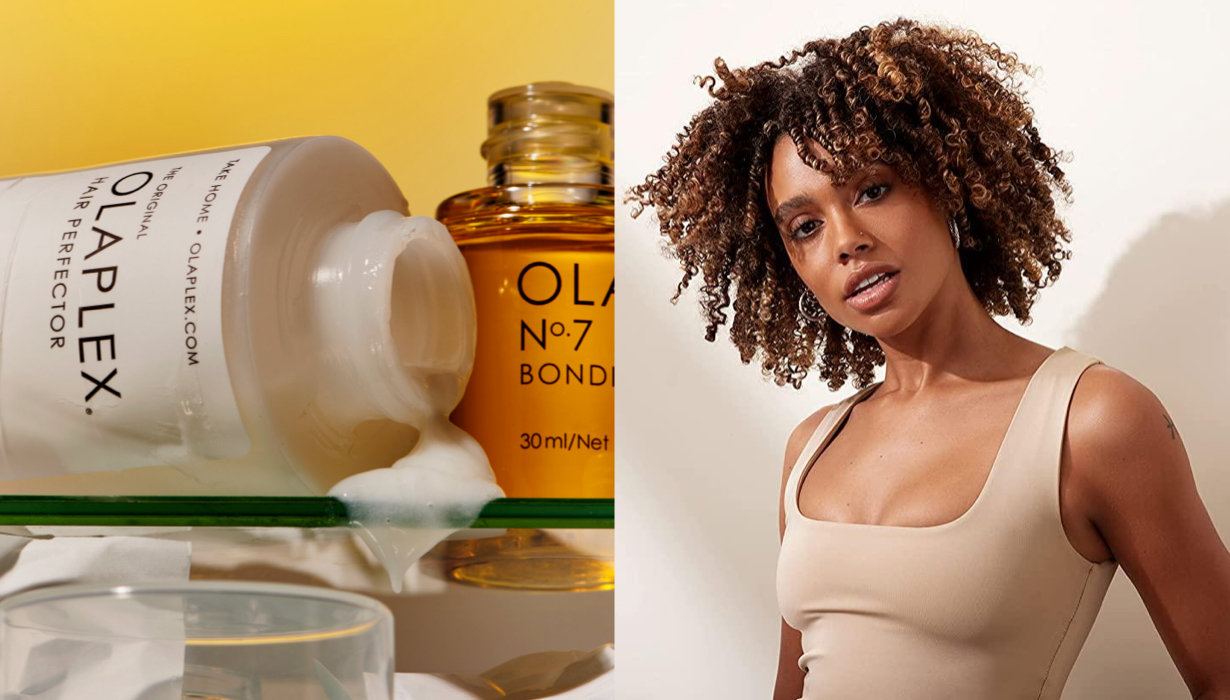 PSA: are you investing in your hair's health?
If not, then bonder builders might be just the ticket. Bond repairing hair care is a dream come true if you regularly lighten, chemically treat, use hot tools, or pull your hair into slicked-back styles. 
We spoke to hair stylist Chloe Hazouri from Hairhouse Chadstone to find out what bond-building technology does, who should get involved, and the best formulas for your hair type and concerns.
What are bond builders?
"Bond builders are hair care products that help repair hair's damaged or broken protein bonds", says Chloe. She explains that they're great for dealing with damage "after excessive heat styling, lightening and colouring sessions or anything that's weakened the hair."
You can find bond-building technology in shampoos, intensive treatments, leave-in creams and serums, making it a breeze to incorporate into your existing hair ritual.
How do bond builders work?
First, let's get to the root of it all. Keratin proteins make up our hair's inner structure, forming polypeptide chains connected by disulphide, hydrogen and salt bonds. When our hair gets damaged, these polypeptide chains break.
Polypeptide chains are responsible for keeping hair strong and elastic, so when the bonds are damaged, you're likely to experience hair havoc such as breakage, split ends, dryness and dullness.
"Bond builders contain chemical technology to penetrate the internal structure of the hair to nourish and strengthen the disulphide and hydrogen bonds, preventing damage and dryness," says Chloe. 
According to Chloe, "bond builders work better as a preventative, like taking a daily multivitamin tablet versus an antibiotic when you become sick." This technology can't repair hair that's already broken, it can only strengthen the bonds that are left. Bond builders can help to strengthen hair that's damaged or strengthen hair before chemical processing to reduce the risk of damage.
What are the benefits of bond builders?
Strong, more hydrated and nourished hair

Less frizz and static

Increased shine

Super smoothness

Decreased colour fade

Less damage

Fewer tangles and knots
What hair types and concerns should use bond builders?
Chloe stresses, while all hair types can benefit from introducing a bond-building hair product into their wash day routine, it's "hair that's been lightened, coloured and or excessively styled with heat that will notice impressive results with time."
5 Best Bond Repair Hair Care Products
1. Best For Damaged Hair: Olaplex No. 3 Hair Perfector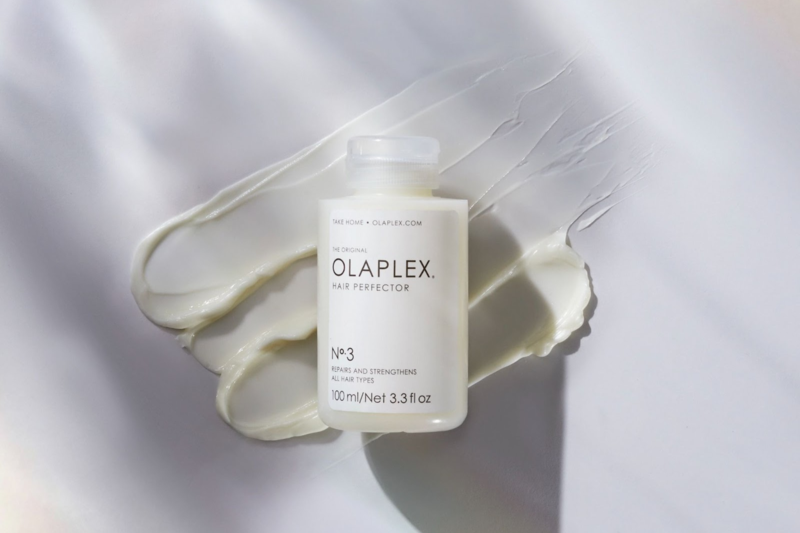 This OG bond builder changed the hair care game when it launched in 2014. A weekly pre-shampoo treatment, the Olaplex No. 3 Hair Perfector should be smoothed onto damp hair from root to tip and left to work its magic for at least 10 minutes.
Its patented active ingredient, bis-aminopropyl diglycol dimaleat, works on a molecular level to restore broken disulphide bonds from within. A holy grail for all hair types and causes of damage, including bleach, regular use of hot tools, and UV exposure, you'll enjoy immediate results with continued use.
2. Easiest Option: K18 Leave-In Molecular Repair Hair Mask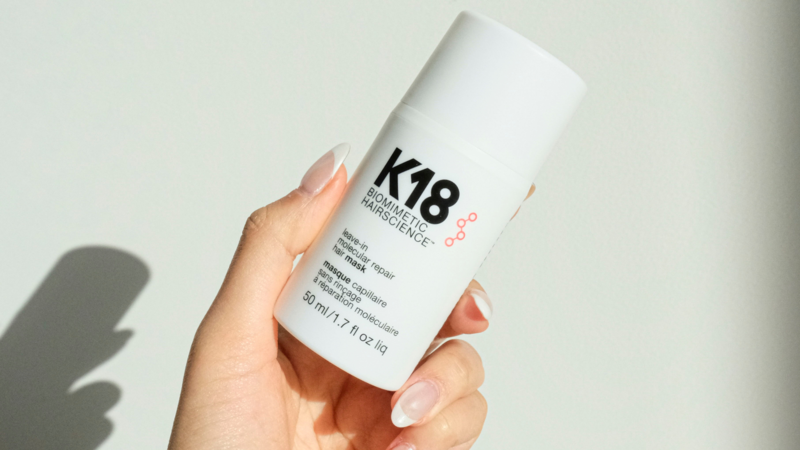 A stylist-loved brand that's simplified protecting hair's health, the K18 Leave-In Molecular Repair Mask's peptide-enriched formula clinically reverses damage in 4 just minutes. 
The patented K18Peptide™ is just the right size and makeup to reconnect broken keratin chains for softer, smoother, bouncier hair. Plus, it'll cut down on your hair care ritual as this leave-in treatment replaces your trusty conditioner—simply apply a couple of pumps to damp hair after shampooing, wait 4 minutes and go about your day.
3. Best For Split Ends: Alterna Restructuring Bond Repair 3-In-1 Sealing Serum
View this post on Instagram A post shared by Alterna Haircare (@alternahaircare)
Seal the deal with a caviar-rich (yep, you read that right) serum that's a silky saviour for brittle hair that's splitting and snapping. With a refreshing botanical scent, this concentrated formula seals the hair cuticle for up to 10 washes and reduces damage by up to 99%.
Its caviar bond-enforcing technology repairs cracks in the hair fibre for a smoother finish, while phytantriol counteracts future damage and colour fade. Use it as the final step on wet or dry hair, or even add a few drops to a conditioner or hair mask for an ultra-restorative boost.
4. Best For Dry Hair: Nak Hair Structure Complex No. 3 Bond Enhancer
View this post on Instagram A post shared by NAK HAIR (@nakhair)
A vegan complex of nourishing coconut oil, water-loving aloe vera, strengthening hydrolysed rice protein and antioxidant-rich pear extract, alongside NAK Hair's bond-building technology, combine to provide dry, damaged manes with deep nourishment.
The creamy hair mask rebuilds strands from the inside out. For best results, smooth onto the lengths and ends of hair after shampooing. Leave it for 5-10 minutes, and then rinse out with tepid water (it'll help lock in the nourishment from the mask).
5. Best For All Hair Types: Redken Acidic Bonding Concentrate Shampoo & Conditioner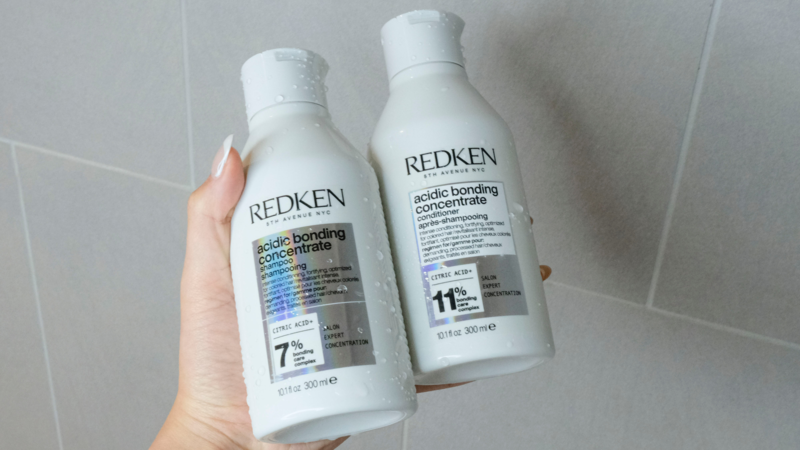 No time for additional treatments, masks and serums? We totally get you. If you're in a pinch, you can't get much better than a shampoo and conditioner—and Redken's Bonding Concentrate dynamic duo is the best of the bunch.
Suitable for all hair types, textures and damage causes, these sulphate-free (read: colour safe) formulas are pH-balanced and promise to reinforce weakened bonds, intensely condition and protect against fading hair colour.