Hair Health
Ask How-To: Everything You Need To Know About Split Ends
Say it with us: prevention is key when it comes to breaking up with split ends.
Posted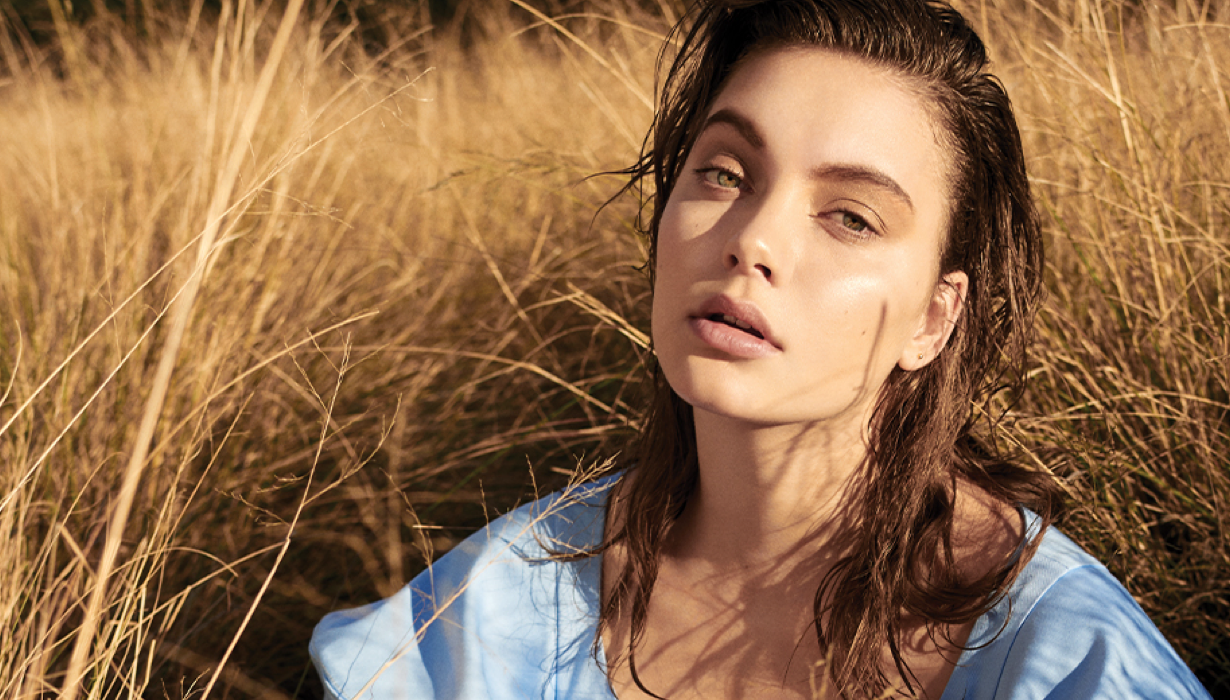 In this article
1. What causes split ends?
2. What are the typical signs of split ends?
3. What are some easy ways to prevent split ends?
4. A simple routine for preventing split ends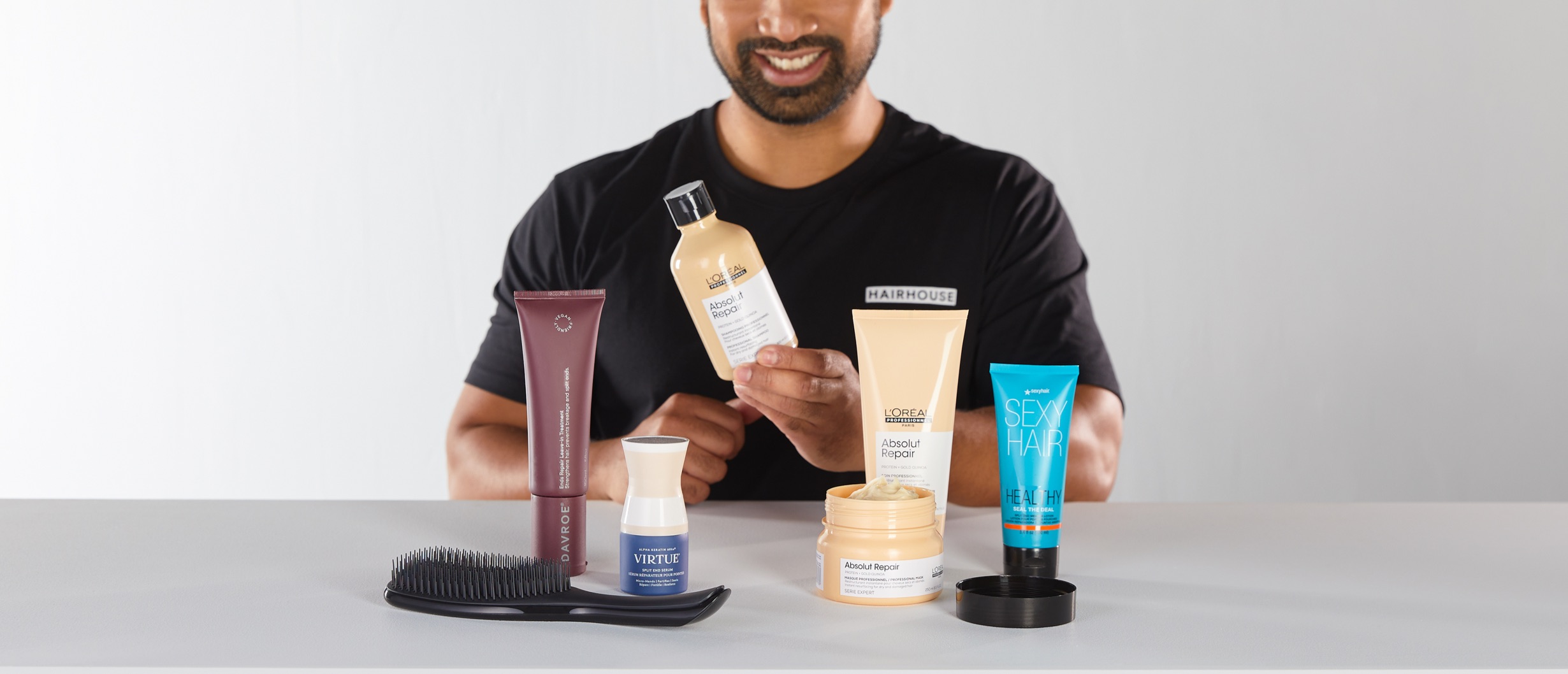 What causes split ends?
Heat-styling: either using a styling tool too often, that's too hot or without the correct heat protectant can damage your strands – try and let your hair air-dry as much as possible after a shower.

Overdoing it on the shampoo: limit how many times a week you wash your hair, as this can strip it of its natural oils. 

Brushing too much: someone started a rumour that hair needs a brush run through 100 times every day. Madness! There's no need to do this. It's best to limit how often you pick up a brush or comb, and if tangles are a concern use a de-tangling brush like TANGLE TEEZER's The Wet Detangler. It glides effortlessly through all types of wet hair including thick and curly, reducing the amount of brushing required.

Being too rough with your towel: some people have a habit of rubbing their hair dry with a towel (does that sound like you?), but this can damage your strands and the hair cuticles, resulting in split ends. A microfibre towel wrap will help put a stop to this. 

Harsh chemicals: using sulfates or alcohol-based styling products can strip the hair of its natural oils, leading to dryness and split ends.

Watch your water temperature: avoid extreme temperatures – both hot and cold can cause dehydration and constriction of nutrients to the scalp, resulting in weakness and breakage in the hair strands.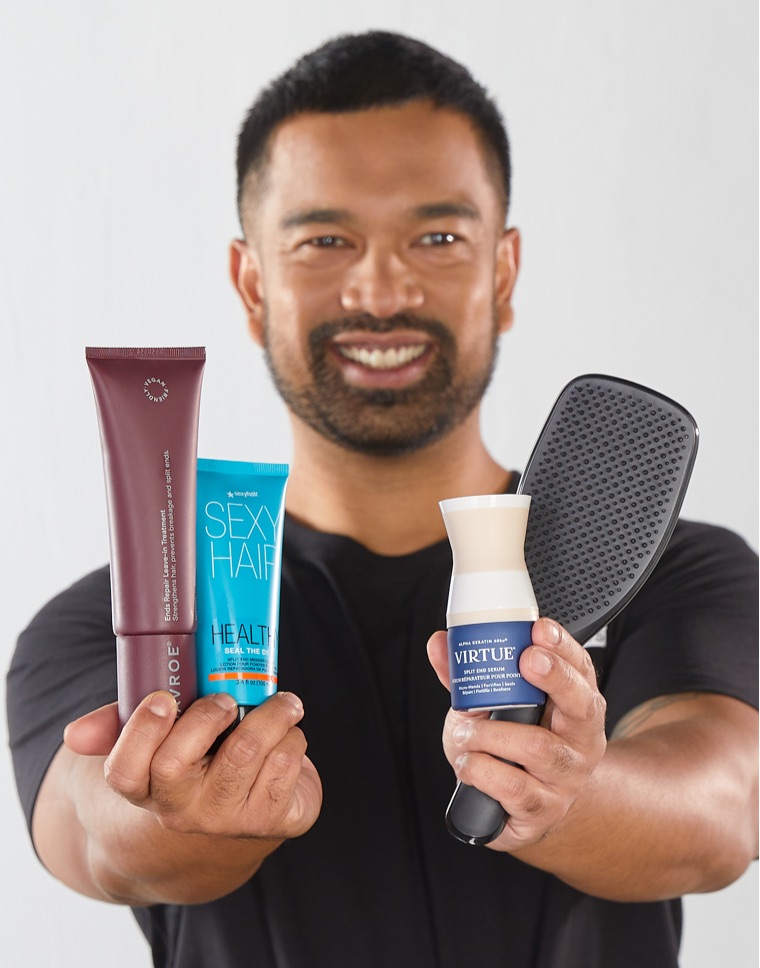 What are the typical signs of split ends?
We don't want to alarm you, but there are six different ways your hair can split! Not ideal. There's a baby split (a tiny split right at the end of the strand), a y-split (where the hair evenly splits in half), a tapered split (the hair fibre hasn't actually split but has thinned out near the end), an incomplete split (the strand splits in the middle of the shaft forming a hole), a tree split (several splits have formed from the main shaft) and a feather split (where the strand has separated into multiple splits and resembles a feather).  

Split ends and broken hair fibres can cause the hair to look dry, straggly and uneven leading to your lengths looking flat and dull. This is because the cuticles (the overlapping scales covering the hair strand's core) are damaged and don't lay down flat against the fibre. Light can't reflect as well off the hair when this happens, leading to a lack of luminosity and depth. The cuticles will also look damaged and feel rough to the touch, be hard to comb through and tangle easily; in some instances, split ends may appear lighter in colour than the rest of the hair.
What are some easy ways to prevent split ends?
Split ends can't be repaired, so prevention is key. Sure, you could head to your hairdresser every six to eight weeks for a trim, but each time you do that, it's the perfect opportunity to reset the health of your strands and concentrate on a routine that stops split ends from occurring in the first place.
When washing your hair, opt for hydrating, reparative and nourishing formulas to prevent creating split ends or worsening the ones you already have. Our pick for a professional-grade reparative shampoo that helps strengthen strands is L'Oreal Professionnel's Absolut Repair Shampoo – it visibly resurfaces damaged hair thanks to quinoa. This superfood ingredient helps repair and bring back natural shine. Use this alongside the Absolut Repair Resurfacing Mask for a deeply nourishing weekly treatment when your strands feel extra stressed.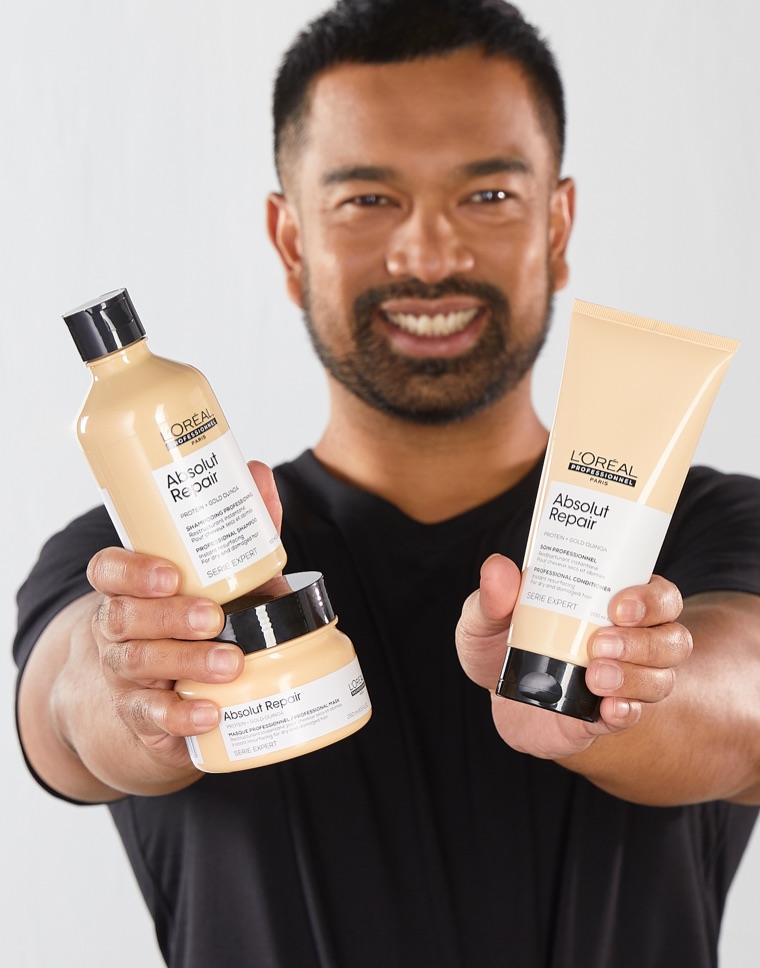 Leave-in formulas will also help give hair long-lasting nourishment between washes. DAVROE's Ends Repair Leave In Treatment protects and prevents breakage thanks to natural plant and flower extracts, including hibiscus, a moisturising ingredient for colour-treated hair. Pureology's Strength Cure Split End Salve contains Omega-3-rich camelina oil and astaxanthin, a powerful antioxidant that helps heal and repair.
You've heard of a skincare serum, but your hair can also benefit from serums! VIRTUE's Split End Serum is perfect for hair regularly exposed to heat styling or chemical treatments. Its lightweight formula contains the brand's proprietary Alpha Keratin 60ku protein: a hair-healing protein clinically proven to transform hair into its healthiest state in as few as five uses.
A simple routine for preventing split ends
Step 1: Begin with shampooing your hair (not too often!) with your choice of a strengthening, hydrating or reparative shampoo – or all of the above!  

Step 2: Once you've jumped out of the shower, pop on a microfibre hair turban and leave it on for 5-10 minutes so that your hair can begin drying sans friction. Then apply a leave-in treatment, concentrating on your mid-lengths and ends.

Step 3: Gently brush your strands while still damp with TANGLE TEEZER's The Wet Detangler to work the treatment through and detangle without damage. 
Shop the look:
1. Pureology Strength Cure Split End Salve
3. L'Oreal Professionnel's Absolut Repair Shampoo
4. DAVROE Ends Repair Leave-In Treatment
5. TANGLE TEEZER The Wet Detangler - Large - Gloss Black