Hair Health
Ask How-To: Everything You Need To Know About Slow Hair Growth
Hair growing in slow-mo? We've got the solutions to help your strands.
Posted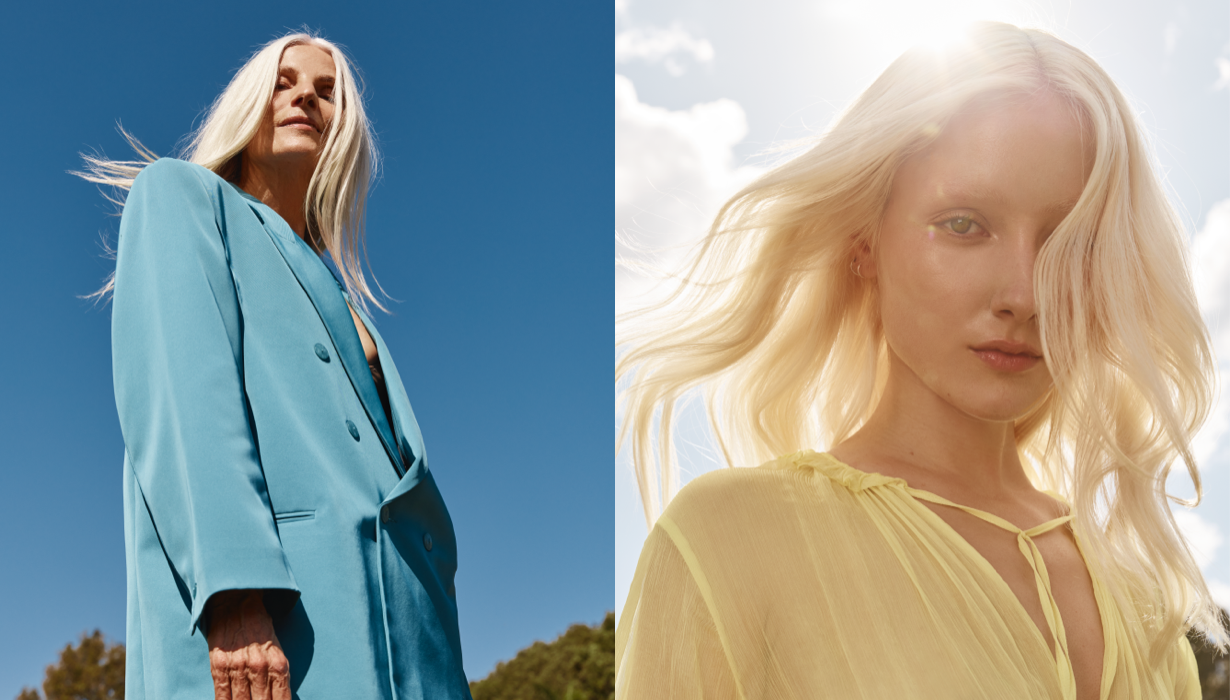 In this article
1. What are the most common causes of slow hair growth?
2. Is how fast my hair grows related to scalp health?
3. Can I make my hair grow faster?
4. Does hair growth slow down as we age?
5. A simple routine to encourage hair growth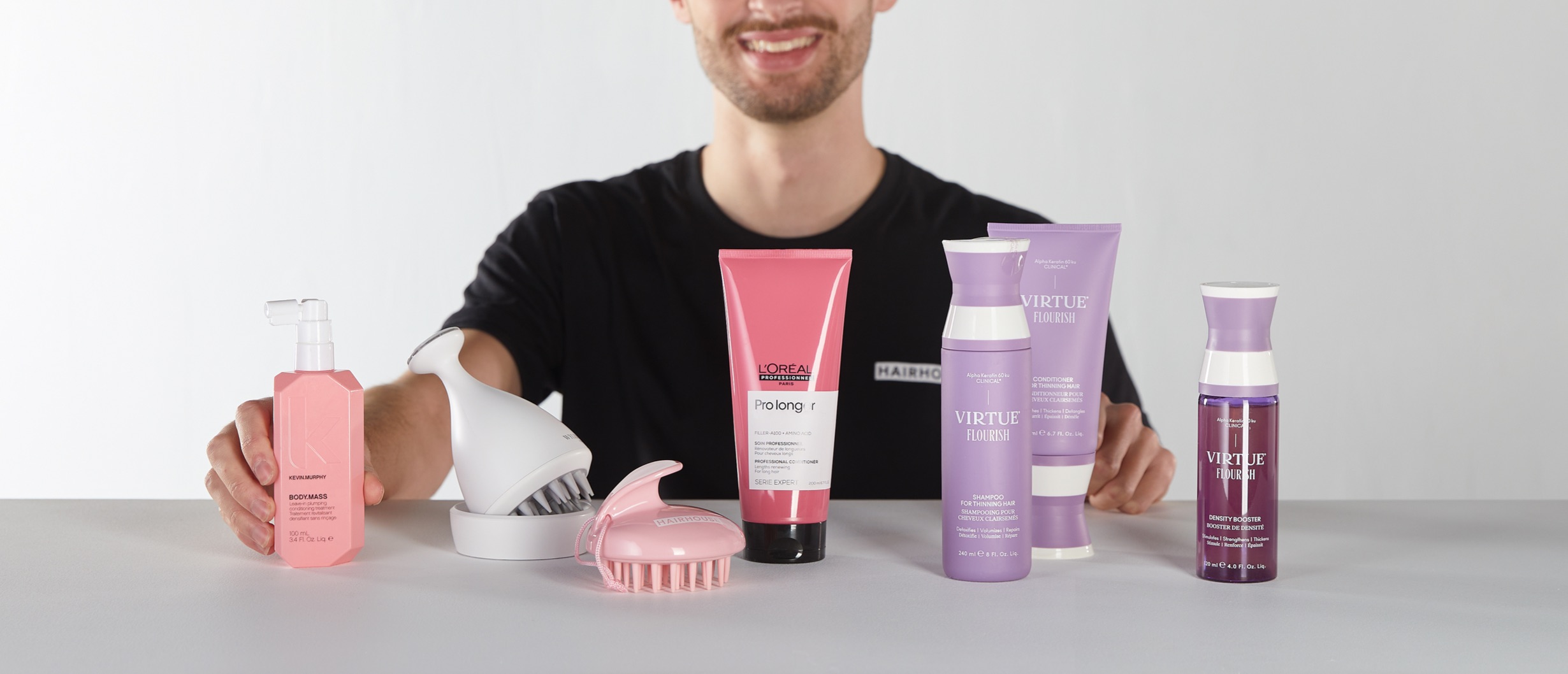 What are the most common causes of slow hair growth? 
Your hair's natural hair growth cycle: did you know every strand of hair goes through a phased growth cycle? The first is the 'anagen' phase where your hair is actively growing. The second is 'catagen' when follicles start to shrink slightly in size and begin the process of falling out. The third is 'telogen' – a dormant phase where there's no more growth in the hair shaft. This cycle explains why you may experience full, voluminous hair at certain times and slow growth at others. And the percentage of your hair that exists in the anagen phase naturally decreases as you age as well.  
Genetics and hormone levels: these play a large part in maintaining the health and strength of your hair. 

An unhealthy scalp: healthy follicles make for healthy hair, and in order to have both, you need to take care of your scalp. If the pores on your scalp are dry, clogged with dirt or inflamed, your hair will suffer.

Hair breakage: you may think your hair has stopped growing when in actual fact it's just breaking off due to damage. inflicted by heat styling, colour treating or towelling and brushing too vigorously.

Overwashing: pick up the shampoo too many times a week (like, every day) will remove its natural oils stripping it of moisture and leaving your hair feeling dry, brittle and less likely to grow strong.

Diet and way of life: you've heard of the saying "you are what you eat" – and it's true! A balanced diet of fresh fruit and vegetables and protein-rich foods will help the health of your hair. 
Is how fast my hair grows related to scalp health? 
You bet! We get to the root of it below, but long story short your scalp has a lot to do with the health of your hair and how well it grows. The scalp is the production centre for hair, with each strand growing from an individual follicle. The quality of these follicles is crucial when it comes to growth. Things like health conditions, a build-up of sebum, dead skin or dandruff can all block the follicles and stop your hair from reaching its full potential.
Can I make my hair grow faster?
You can definitely give your hair a hand, yes! Starting with a scalp massage. Sounds like a wonderful self-care moment if you ask us! A scalp massage increases the amount of blood flow to your scalp (especially when used in combination with our Hairhouse Scalp Stimulating Therapy Brush - Pink) which brings oxygen and hair-healthy nutrients to the hair follicles encouraging stronger hair growth and an increase in hair density.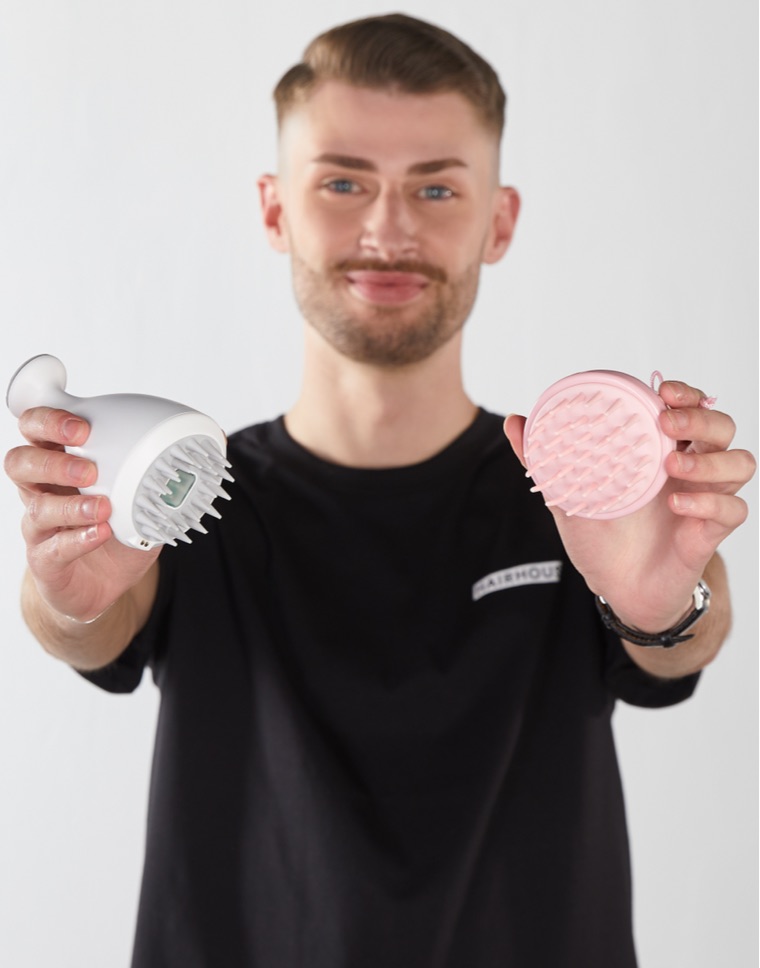 Opt for a good scalp cleanser – one that can cleanse your scalp of dirt and excess oils while also nourishing it. This will not only help remove excess product buildup but also unclog your pores and give your hair follicles room to grow. 

When we think of hair tools we picture stylers and dryers, but there are other hair tools that exist (and can assist with hair growth). Enter Whylera's Hydro Sonic Growth Stimulator. It harnesses red light therapy which has been clinically proven to help increase hair count, density and encourage hair growth. It also provides a relaxing deep clean, helps relieve stress through massage and you can even use it in the shower.

Think about introducing shampoos, conditioners and treatments that encourage hair growth and strength. Virtue's Flourish 90-Day Kit is a great example. It's a two-part system focusing on scalp health and fibre survival to give your hair the best chance of growing well. It includes a daily botanical-based treatment that's ideal for fine, fragile hair and directly targets follicles and protects them from damage, and a shampoo and conditioner duo that removes scalp build-up, cleanses the hair shaft and clears debris from follicle openings.

It may sound counterintuitive to trim your hair when you're wanting it to grow faster – but here us out! Trims get rid of accruing damage and the split ends that sabotage your hair in the long run. Aim for a little chop every eight weeks or so and keep an eye on your ends, especially if you have a coarse texture, or heat-style and colour your hair often. Take a look at your diet and lifestyle, too. These factors make a huge difference in our overall health, and our hair is included in that. 
Does hair growth slow down as we age?
Yes, it does due to a few different factors, including the hair growth cycle we spoke about earlier. Age, along with hormonal fluctuations like menopause and genetics, can contribute to slow hair growth. It's very common for hair to become thinner as we age, so don't be worried! By age 50, around 85% of men have significantly thinner hair. By the age of 50, approximately 40% of women deal with some level of noticeable hair loss.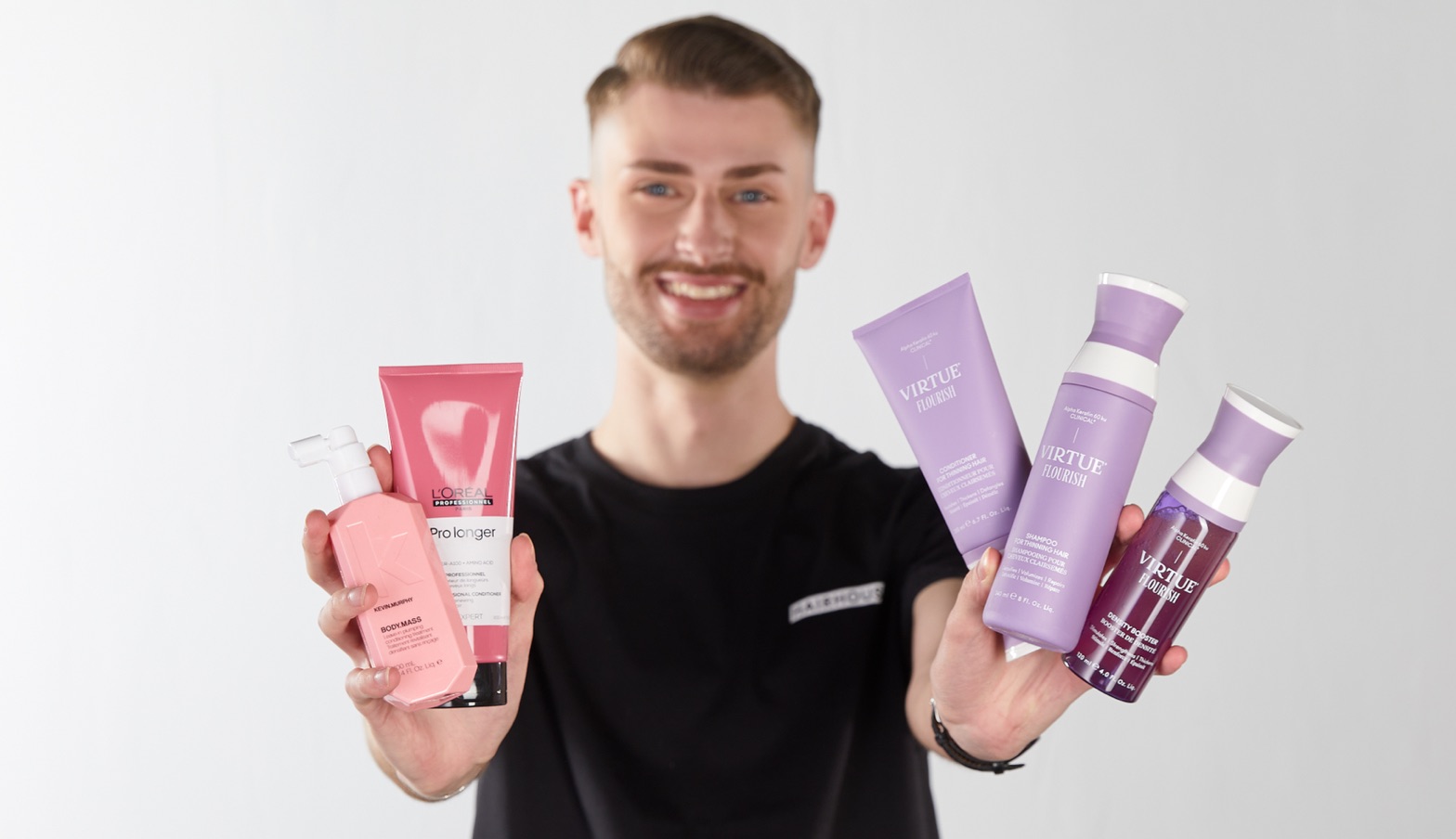 A simple routine to encourage hair growth 
Step 1: Encourage your strands to grow longer and stronger with L'Oréal Pro Longer Shampoo and Conditioner. The shampoo's unique formula contains amino acids that help fortify hair and a filler ingredient that helps add volume, giving you longer, thicker hair that looks great from root to tip. The conditioner is made with hydrolyzed keratin, which penetrates the hair shaft to hydrate and strengthen long hair, preventing breakage and minimising split ends.

Step 2: Consider a leave-in treatment that not only moisturises your strands but is packed with nutrient-rich ingredients to help the health of your hair. KEVIN MURPHY's Body.Mass is a leave-in plumping conditioning treatment infused with baobab fruit extract, a superfood packed with nutritional goodness, that helps repair, strengthen and moisturise dry hair so it's soft and manageable. 
Step 3: After shampooing, conditioning and applying your leave-in of choice, grab the Hairhouse Scalp Stimulating Therapy Brush - Pink and prepare for a pampering scalp massage. It features an ergonomically shaped design and tapered bristles to provide a light massaging action while helping to promote hair growth from the root by increasing blood circulation in the scalp. 
Shop the look:
1. Hairhouse Scalp Stimulating Therapy Brush - Pink
2. Whylera Hydro Sonic Growth Stimulator
5. L'Oréal Pro Longer Shampoo and Conditioner