Hair Health
Ask How-To: Everything You Need To Know About Hair Breakage
It's time to break up with breakage.
Posted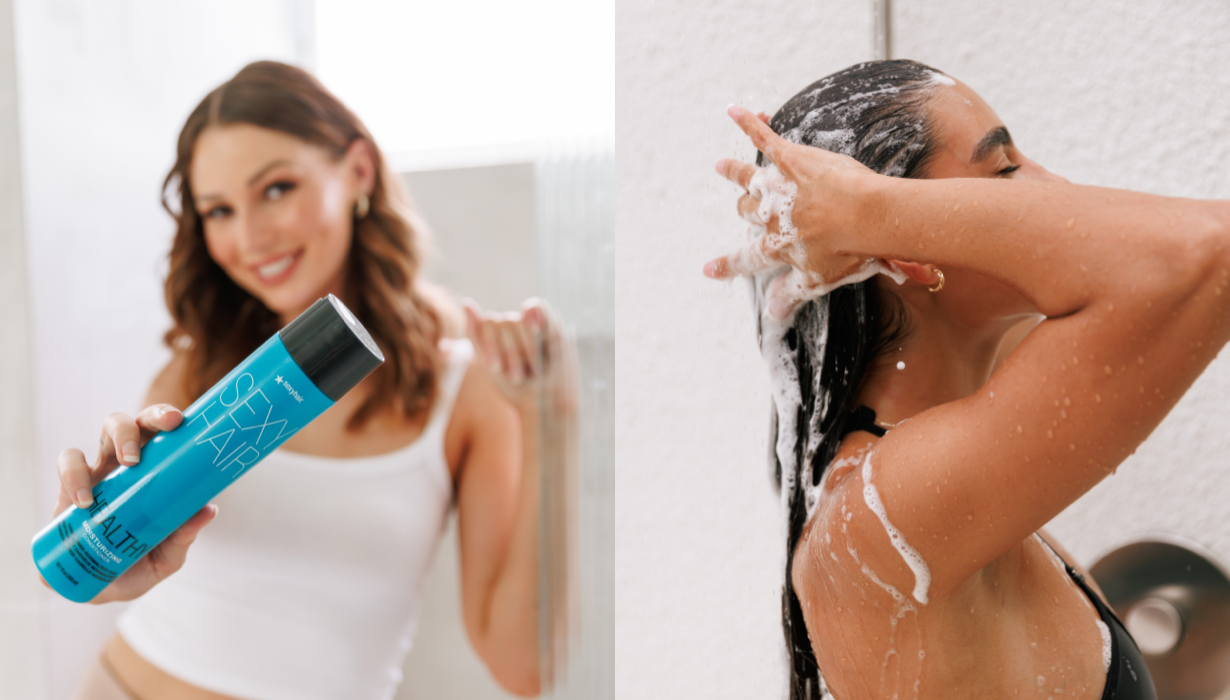 In this article
1. What are the main causes of hair breakage?
2. What are the typical signs of hair breakage?
3. How can I repair breakage and stop it from occurring?
4.  Are certain hair types more likely to experience 
5. A simple routine to avoid hair breakage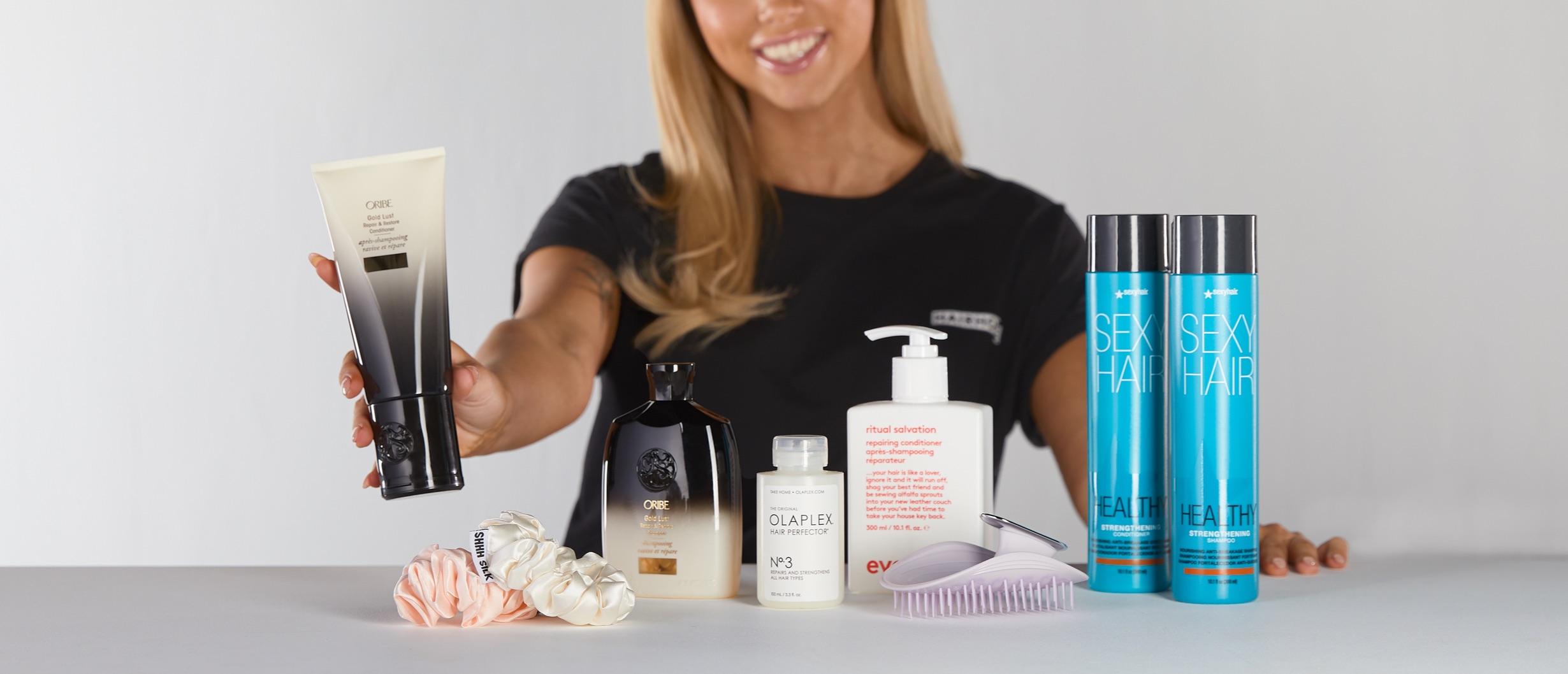 What are the main causes of hair breakage?
Snatched ponytails, tight buns and braids: they're so damn fun, but these hairstyles can cause stress and tension on your hair fibres that ultimately damage them and cause breakage.

A lack of moisture: when your hair lacks moisture, the cuticle lifts up to take in moisture from the air. That only makes matters worse, as the more the cuticle lifts, the more moisture the hair loses and the more prone to hair breakage it becomes.

Heat-styling: either using a styling tool too often, that's too hot or without the correct pre-heat treatment can damage your strands. 

Aggressive brushing: running a comb or brush through your hair with too much rigour, especially when it's wet, can stress out your hair. The friction caused by brushing can damage the outermost layer of the strand (the cuticle) causing breakage and split ends. If you want to brush it while wet… use this brush – it's kind on your strands and wouldn't dream of pulling or tugging knots.

Colouring: who doesn't love a fresh colour job? Not us! But because hair colour penetrates each strand as it alters the natural hair pigment, over time it can strip the cuticle leading to brittle or broken strands.

Your choice of hair tie: plastic elastics are rougher on your strands than silk scrunchies and fabric ties, as they create more friction. If you notice breakage at the same point on the hair all around your head, it is likely at the point where you pull your hair back most often – so switch up your hairstyle and switch out your elastic for a silk scrunchie.
What are the typical signs of hair breakage?
Generally speaking, hair breakage is pretty easy to spot. Think excessive flyaways, feeling like your hair can never grow beyond a certain length and finding shorter hair strands. On that, it pays to take a closer look at the hair you're shedding. Normally these are full-length with a tiny little white bulb at the end. But if you're noticing the hairs you're shedding are shorter and your strands feel more brittle than usual, you may be dealing with breakage.
How can I repair breakage and stop it from occurring?
Take a break from colouring or styling – if you can't (we understand) opt for heat tools that use temperature control technology. If you can't skip your colour either, concentrate on strengthening your strands through bond-building products like Olaplex's No. 3 Hair Perfector. It works to protect and restore broken bonds by strengthening the links between the keratin proteins that make up your hair strands.

Since damaged, broken hair tends to be dry, it's important to keep it moisturised to replenish the strands. Oils are a great choice – especially those that contain coconut oil, jojoba oil, camellia oil and shea butter to name a few. They seal in moisture and give an emollient finish to strengthen the hair from the outside in.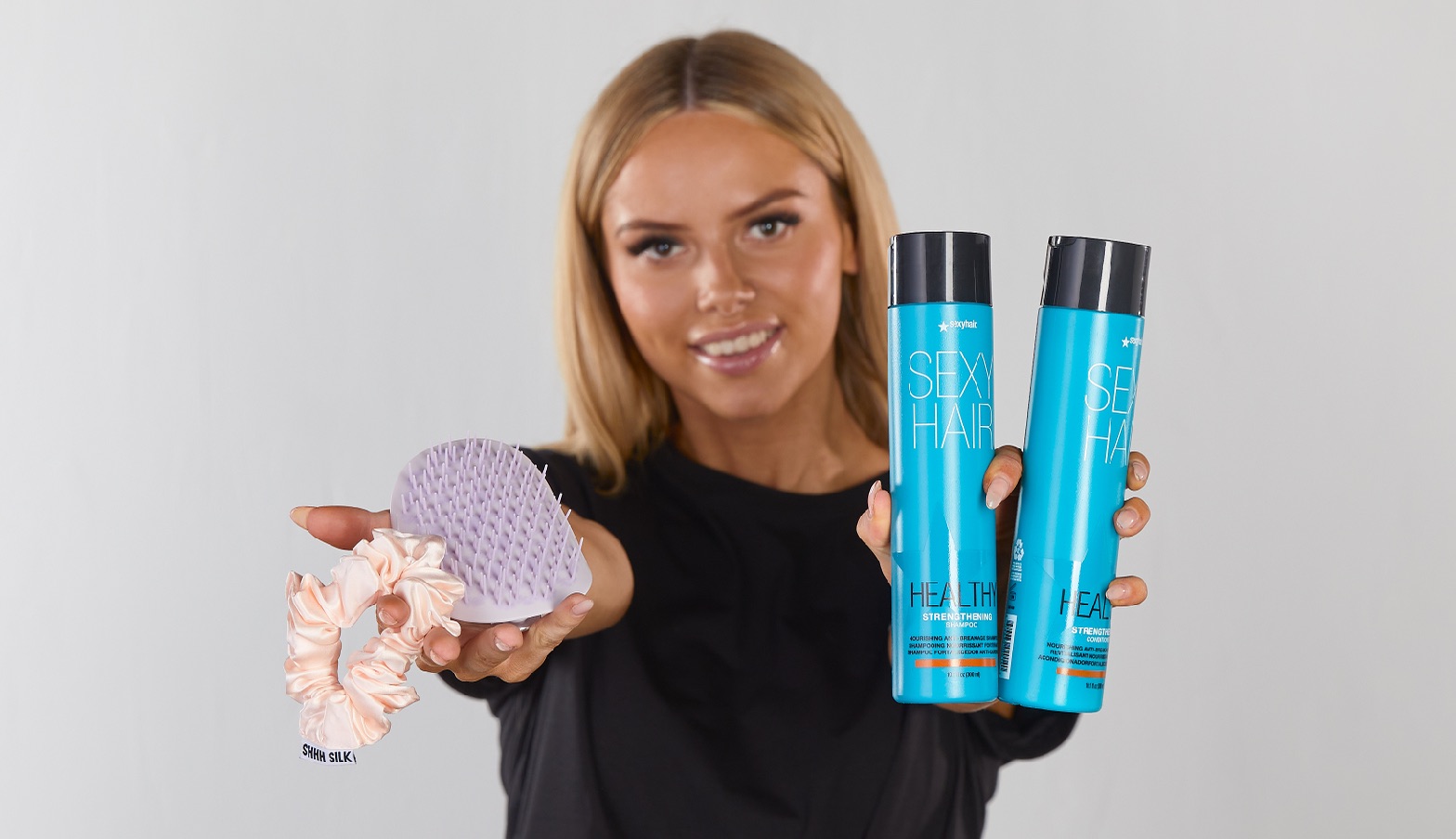 Opt for a shampoo and conditioner duo that strengthens compromised strands. We love Sexy Hair's Healthy Hair Strengthening Shampoo and Conditioner because it helps reduce breakage by up to 80% thanks to mango seed butter and hydrolyzed rice protein which deeply nourish and protect hair from future damage. 

Rethink how you dry your hair. If you're one of those people who jumps out of the shower and vigorously rubs your hair with your towel (guilty!), it's likely you experience breakage. Opt for air drying if you can, or use a microfibre hair turban to reduce damage while reducing dry time. 

Finally, consider a deeply reparative hair mask once a week. Hair that's showing signs of damage and breakage will benefit from extra nourishment between washes. 
Are certain hair types more likely to experience breakage?
Breakage is a problem especially for those with curlier, coarser hair textures due to the lack of ability for the oil produced by the scalp to extend the full length of the curly hair shaft. Particularly tight curls and coils are more susceptible to breakage. Ageing hair, especially grey and white hair, tends to be coarser and resists moisture absorption. It's also lost elasticity, making it more susceptible to breakage.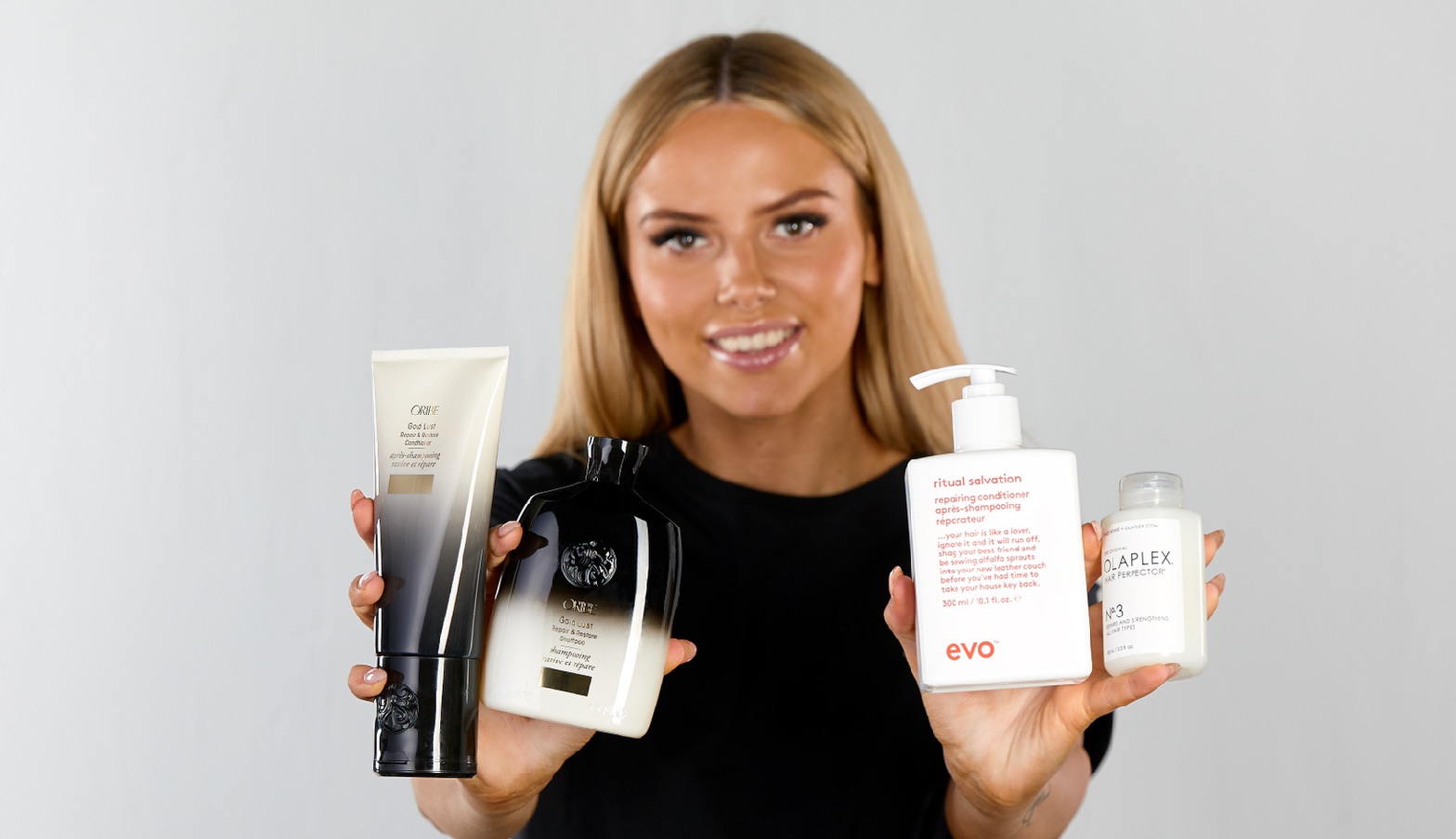 A simple routine to help repair (and avoid) breakage 
1. Before and after a trip to the hairdresser, apply Olaplex's No. 3 Hair Perfector to towel-dried hair. You could also use it once a week if your hair is feeling extra compromised. It'll help restore the hair's integrity and improve the structure of the individual hair fibres, which strengthens, repairs and restores damaged hair. 

2. Swap in a conditioner that will work hard to protect hair from future damage – like ORIBE's Gold Lust Repair & Restore Conditioner. Its trio of cypress, argan and maracuja oils all work to soften and revitalise your strands while sealing in moisture. 

3. Just like your skin, compromised hair needs a targeted treatment containing hard-hitting actives. We love Kerastase's Serum Extentioniste for its ability to target slowing hair growth and compromised structure of coloured and heat-styled hair (which is more likely to break). Its formulation addresses weakness from the root right through to the tip thanks to ceramides that help to restore the fibre's cuticle. Apply to wet or dry hair, massage into the scalp and leave in.
Shop the look: 
1. ORIBE Gold Lust Repair & Restore Conditioner
2. evo Ritual Salvation Repairing Conditioner
3. Olaplex No. 3 Hair Perfector 
4. Kerastase Serum Extentioniste
6. Shhh Silk Scrunchie Oversized Black
7. Sexy Hair Healthy Hair Strengthening Shampoo and Conditioner