Hair Health
Ask How-To: Everything You Need To Know About Damaged Hair
Don't let hair damage get you down.
Posted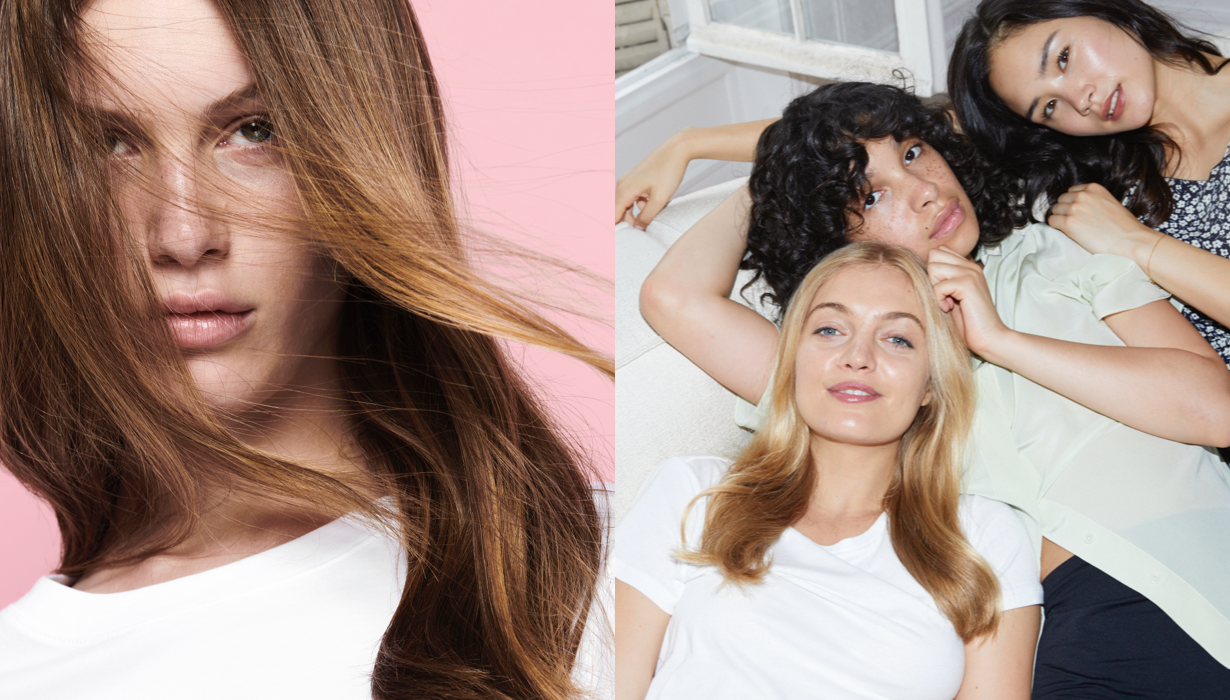 In this article
1. What causes damaged hair?
2. The typical signs of damaged hair
3. Is there a difference between damaged and dehydrated hair?
4. Ways to address damaged hair
5. A simple routine to repair damaged hair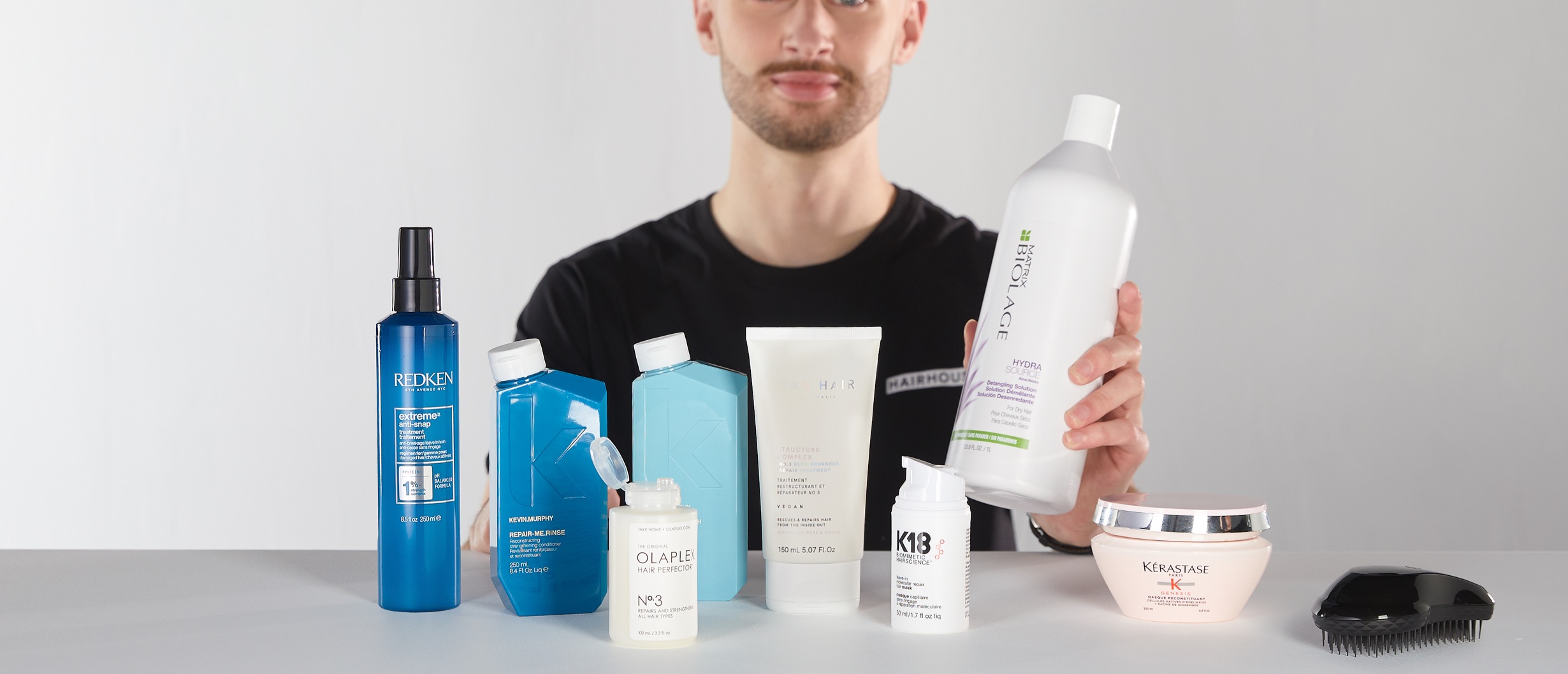 What causes damaged hair? 
There are a few common factors that can take their toll on your hair – and we're probably all guilty of them because even just going about your daily hair routine can cause damage. 
Heat-styling: either using a styling tool too often, that's too hot or without the correct pre-heat treatment can damage your strands. Speaking of pre-heat treatments, or in this case a spray, we can't go past REDKEN's Extreme Anti-Snap Leave-In Treatment. It's a leave-in conditioner that works hard to gently smooth the hair cuticle to help prevent breakage while fortifying damaged hair. Its clever formula is infused with amino acids and arginine to strengthen and fortify the hair, and citric acid to condition and smooth strands. 

Aggressive brushing: running a comb or brush through your hair with too much rigour, especially when it's wet, can stress out your hair. The friction caused by brushing can damage the outermost layer of the strand (the cuticle) causing breakage and split ends. Pssst… a wide tooth comb is your hair's best friend if you want to brush it while wet.  

Sun damage: just like skin, our hair needs protection from the sun's harsh rays too. If your hair has prolonged exposure to the sun, UVA and UVB rays can damage the cuticle leading to hair that feels dry, is unmanageable and won't hold a curl or style.

Overwashing: regardless of your hair type, washing it too often (like, every day) will remove its natural oils stripping it of moisture and leaving your strands feeling dry and brittle. When it does come time to wash your hair, opt for a formula that conditions and moisturises. Our pick is BIOLAGE's HydraSource Detangle Solution because it contains aloe vera which is an ingredient made up of fatty acids and vitamins that help strengthen hair and condition your follicles. Remember: healthy scalp, healthy hair. 

Towel drying incorrectly: if you're one of those people who jumps out of the shower and vigorously rubs your hair with your towel, please stop. Try air drying if you can, or use a microfibre hair turban to reduce damage and frizz while reducing dry time. It's a win-win!   

Colouring: who doesn't love a fresh set of foils or colour? It's a treat. But because hair colour penetrates each strand as it alters the natural hair pigment, over time it can strip the cuticle, leading to roughness and damage.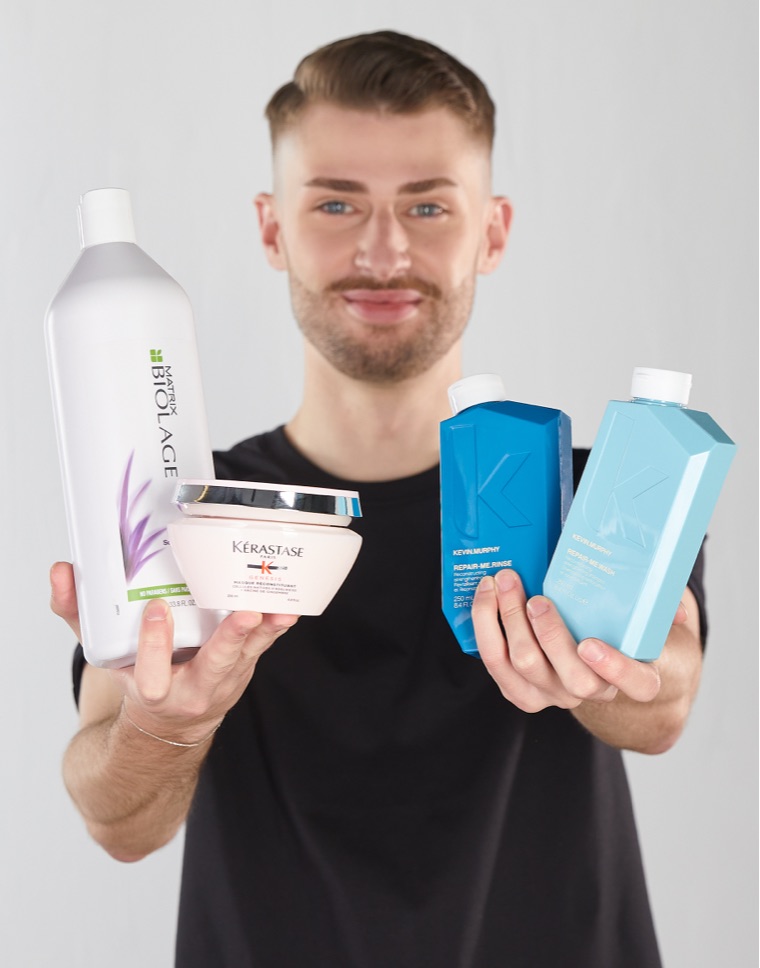 What are the typical signs of damaged hair?
Damaged hair occurs when the cuticle (that's the outer layer of hair that protects the hair cortex) becomes cracked or stripped in certain areas. If you compared a damaged strand to a healthy strand under a microscope, the healthy strand would appear uniform and consistent, while the cuticle layer of the damaged strand would look open and uneven, exposing the cortex to environmental stressors like pollution, UV or humidity. Damage isn't good news for your strands because it means the hair cuticle isn't functioning or offering the protection the hair shaft needs. This means it can't retain moisture, may be hard to manage, appear frizzy or tangle more easily. 

Dullness is also a sign of hair damage due to the cuticles lacking a smooth and shiny finish that comes from a healthy, moisture-rich outer layer. Dullness-related damage could be caused by hard water, pollution, product build-up or UV rays. We don't want to get you down about damaged hair, so we've got plenty of solutions to repair and refresh. 
Is there a difference between damaged and dehydrated (or dry) hair?
Yes! Damaged hair often needs protein to fortify damaged cuticles and deeply moisturising formulas to bring back elasticity and shine. On the other hand, dehydrated hair needs deep conditioning and long-lasting moisture to bring back suppleness, elasticity and shine. And how can you tell the difference between damaged and dry/dehydrated hair? The next time your hair is wet, take a single strand and gently pull it at both ends and see if it stretches. If it's able to expand by around a third and then return to its original length it's a fair sign that your hair is healthy. If there is no give, your hair is likely damaged and needs a protein boost and some love. If the hair stretches but doesn't return to its original length, then it's dry and needs some moisture, stat!
What are some ways to address damaged hair?
Let's start with shampoo. More specifically, a reparative shampoo. The aim is to use a shampoo that not only strengthens and helps add moisture but adds protein to the hair. We love KEVIN.MURPHY's REPAIR.ME WASH for its laundry list of powerful ingredients: bromelain, an enzyme found in pineapple that provides targeted nutrition to your strands; amino acids and green pea protein to deliver intense hydration, and richly conditioning silk amino acids to draw in moisture for hair that appears more flexible, manageable and softer.
Up next, focus on your brushing: not only how you're brushing but what you're brushing your hair with. Enter TANGLE TEEZER Compact Styler Hint: it's a bestseller for a reason. Its firm teeth glide through wet and dry hair with ease – it also smooths and detangles without pulling or tugging and keeps your curls bouncy while you brush. We highly recommend treating yourself to a scalp massage with this to help promote healthy follicles. And remember, be gentle when you brush!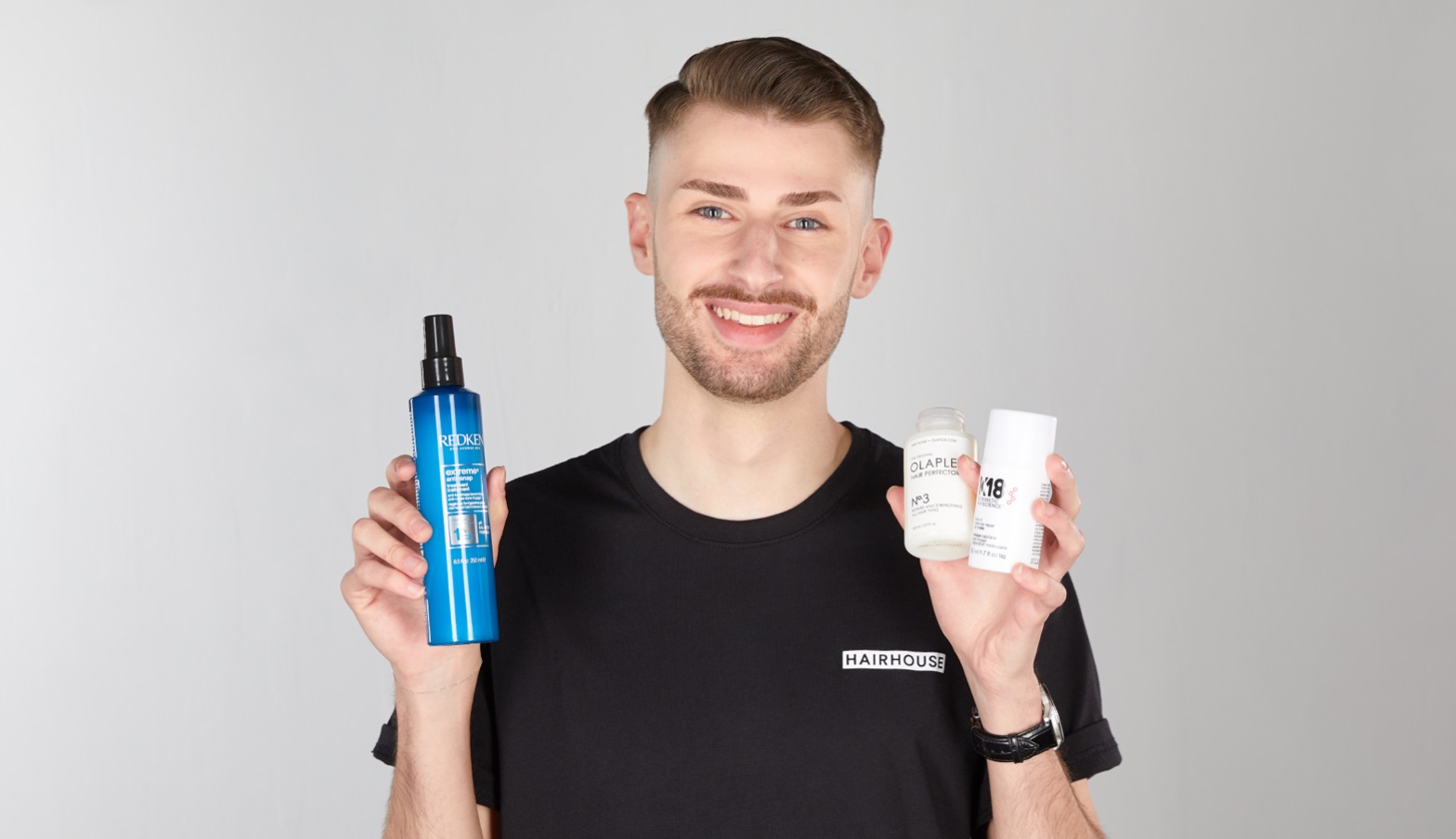 Make time for a mask. Do you really need an excuse for some self-care? We didn't think so. K18's Leave-In Mask is a winner, with reviews to prove it. It's a peptide-packed treatment that strengthens and improves elasticity while helping to undo the damage caused by thermal styling, mechanical styling and colouring your hair. Fun fact: peptides have been proven to improve the size of hair follicles giving the appearance of thicker hair.
Another thing to focus on when it comes to hair damage is strengthening its bonds. Stronger bonds reduce the likelihood of damage occurring in the first place. Something like NAK's Structure Complex No.3 Bond Enhancer is a great choice as it harnesses bond-building technology to maximise strength and manageability in chemically treated, dry, fragile or damaged hair. It's enriched with a vegan complex of hydrating coconut oil and aloe vera, hydrolysed rice protein (which adds shine and helps increase hair volume) and moisturising pear extract.  
Try this simple routine to help repair damaged hair
There are plenty of ways to build a routine for stronger hair – here's one to get the ball rolling.
Step 1: Swap in a reparative shampoo into your routine to begin your repair journey. Try KEVIN.MURPHY's REPAIR.ME WASH: apply it to wet hair and massage gently through the hair and scalp. Follow with REPAIR-ME.RINSE for optimal results. 

Step 2: After you've washed and conditioned your hair, towel dry it out of the shower and grab a generous palm-full of Kérastase Genesis Masque Reconstituant and distribute it through your strands; leave for five minutes, emulsify and rinse. Weakened hair or hair prone to falling due to breakage will love this rich formula that intensely nourishes, detangles and reinforces the hair.
Step 3: Finally, to help work all your reparative products through your strands with ease use TANGLE TEEZER's Compact Styler – it evenly distributes formulas and is nice and gentle on those strands you're trying to save.
Shop the look 
1. OLAPLEX's Hair Perfector No. 3 
2. KEVIN.MURPHY's REPAIR.ME WASH
3. BIOLAGE's HydraSource Detangle Solution
4. Kérastase Genesis Masque Reconstituant
5. REDKEN's Extreme Anti-Snap Leave-In Treatment
6. TANGLE TEEZER's Compact Styler