This International Women's Day, we caught up with four empowered female founders, innovators and business trailblazers making breakthroughs in the beauty industry today to glean every precious pearl of wisdom. And we really took note.
These inspirational women shared the valuable life lessons that resonated with them most, the industry icons they look up to, finding the power in overcoming challenges and the importance of self-care (a necessity, of course!) 
So, let's get you intro-ed. Meet the co-founder of Bali-inspired Coco & Eve, Emily Hamilton, the CEO and Founder of pretty-in-pink styling brand Mermade, Tara Simich, business leader and innovator from L'Oreal, Alishia Smart and the marketing brain behind NAK Hair, Hannah Cash.
Meet The Women Behind The Brands We Love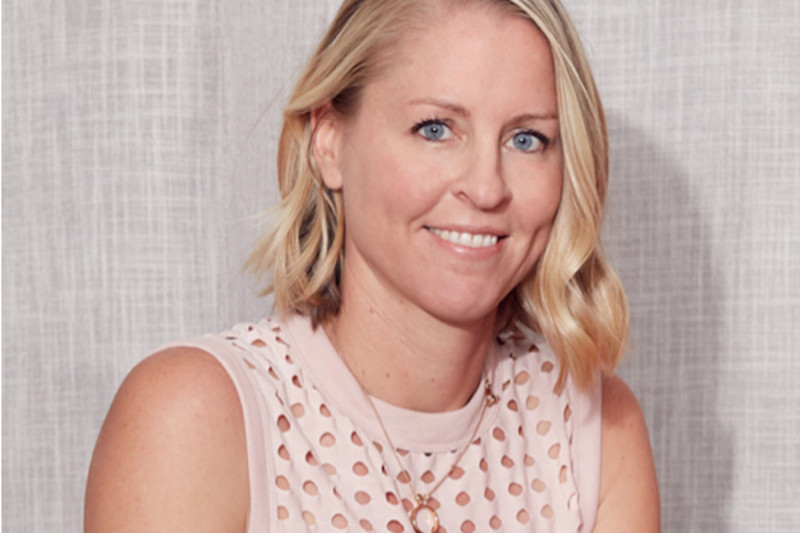 Emily Hamilton, Coco & Eve Co-Founder
What inspired you to create Coco & Eve?
My love of Bali! Its beauty is rooted in its connection to nature, from stunning waterfalls, mountains, beaches, and the jungle. Our products embrace this, incorporating skin- and hair-loving fruits and plants like coconut, mangoes, and banana flowers. As a leading spa destination, Bali offers innovative treatments in gorgeous settings; we aim to bring that rejuvenation to you through our highly effective products designed to uplift and inspire.·
How have you dealt with knock backs and building confidence?
The key to overcoming challenges has been cultivating a supportive network of positive, adaptable individuals. Despite the significant changes in the market, our business has persevered and emerged stronger, serving as a testament to the fact that difficult situations present an opportunity for growth and improvement.
How do you stay ahead in a competitive industry?
We've assembled a team of skilled beauty professionals based in Singapore—a location not widely recognised for Indie beauty brands. With a collaborative approach and relentless drive to try, experiment, and learn, we've established a fast-paced feedback loop and entrepreneurial mindset, allowing us to evolve and thrive in an ever-changing and competitive industry. 
I stay ahead of the curve by participating in international beauty fairs and partnering with leading beauty manufacturers, whom I visit regularly. Connecting with fellow founders is also on my radar for 2023!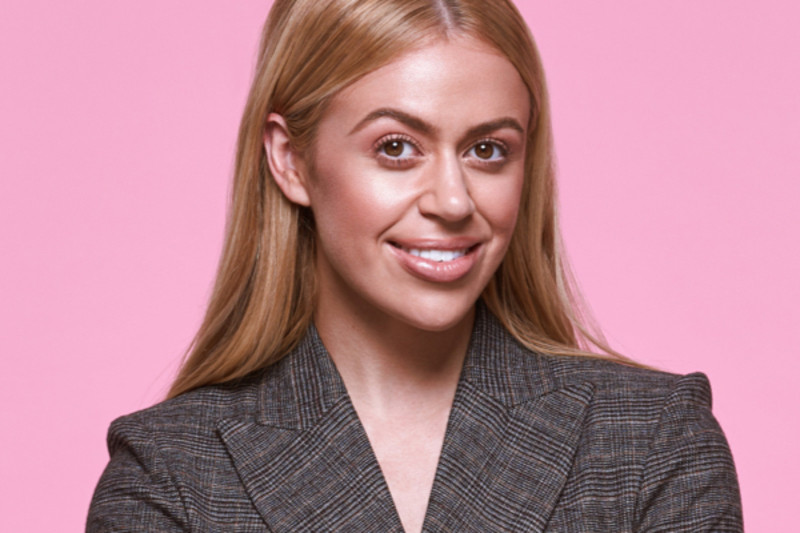 Tara Simich, Mermade CEO & Founder
What's your proudest moment as a female founder?
Seeing our product in the hands of Khloe Kardashian was a real pinch-me moment and was a defining point in our business. Since, we have grown exponentially throughout Europe, UK and USA, with a launch in Asia set for next month.
What advice would you give someone starting their own business?
Don't aim for perfection, or you will never start. Also, while heaps of people say work smarter, not harder, I'm a big believer that if you can do both—work harder and smarter—you always stay two steps ahead of the competition.
Have you dealt with any challenges launching Mermade, and how did you overcome them?
Each day presents new challenges, and it's my job to navigate the ship through them, ensuring we stay focused on the end destination. It's essential to have a high pain threshold when running a business, as you can't tap out with every challenge.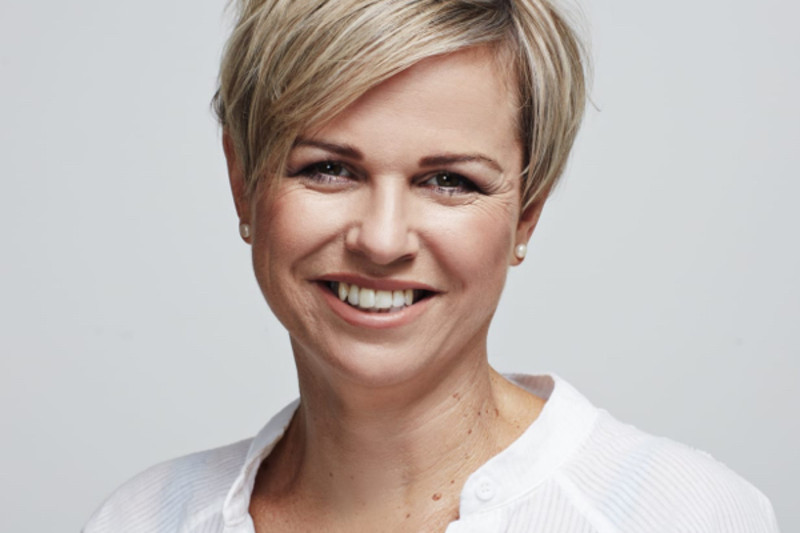 Alishia Smart, L'Oreal General Division Manager
Which trailblazing women in your industry do you look up to? 
There are many trailblazing women in our industry, so it's hard to pinpoint one… However, I can't go past Sandy Chong, she's an amazing advocate for our industry, fighting to professionalise our trade, and she's not afraid to go to the government to fight for the industry's rights. She's also not afraid to hold the industry accountable for the need to professionalise their businesses through fair treatment of apprentices. She is strong, feisty and fights to make a change for the better of the hairdressing industry, all while running her own business. I truly admire that.
What's a valuable life lesson that's resonated with you the most? 
Well, it's hard to find just one lesson. I've certainly had a few along the way. But if I were to choose one, it would be that all the strategies and great plans you have for your business will not work without your team. My lesson is to treasure your team, coach and empower them and be brave enough to give constructive feedback when needed—it benefits them and helps people grow. My motto is "the team, the team, the team".
How important is self-care to you, and what does that look like? 
Self-care is vital. I learnt the hard way that burnout is real—and when you burn out, you can't be at your best for anyone, let alone yourself. It's your job to keep yourself healthy and rested. What does it look like for me? Well, it's all the obvious things: trying to eat well, getting to bed on time, and exercising ( even if it's just a workaround to the block). But most importantly recognise when I'm getting tired and stressed and accepting I have to stop and recharge.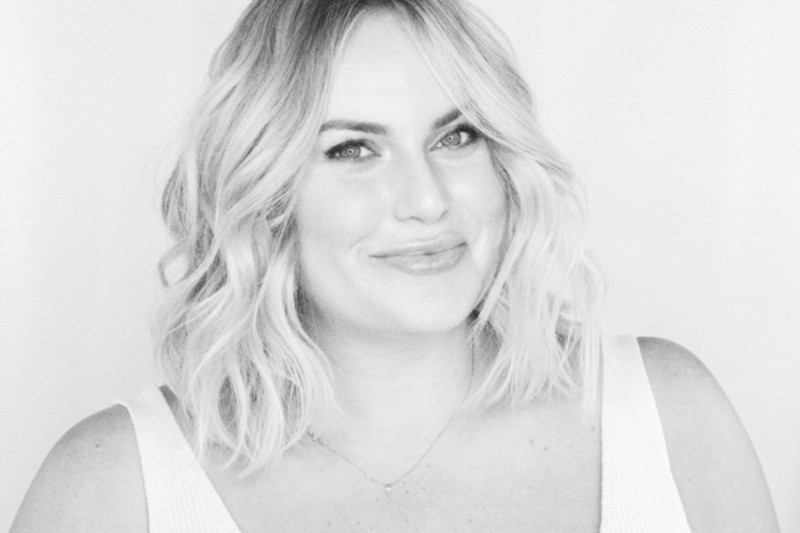 Hannah Cash, Chief Marketing Officer at NAK Hair
How did you start with NAK Hair, and have you always aspired to work in the beauty space?
I am a self-confessed beauty aficionado and grew up with both of my parents in the beauty, wellness and hair care industry, so it wasn't a total shock when I came to work at NAK Hair over 11 years ago. I began as the Marketing & Product Development Co-ordinator and am now the CMO. I feel very grateful to work in this industry.
Where do you see the future of the hair industry heading?
I am very excited about the future of our industry. I believe brands will move towards the skinification of hair, seeking ingredients and formulas where science meets function. Sustainability will also play a role in how our industry does business—I hope we work towards a circular beauty model for brands like Hairhouse, NAK Hair and the wider salon industry.
Who inspires you most?
I am lucky to be surrounded by a team of incredible creatives in our Marketing, Brand & Content Team, so I take inspiration from them daily. The energy that fills the room when we all come together to discuss a concept and bring that project or brand to fruition is a feeling that's not lost on me.