Hair Health
Ask How-To: Everything You Need To Know About Hair Volume And Fine Hair
Sorry, I can't hear you over the volume of my hair.
Posted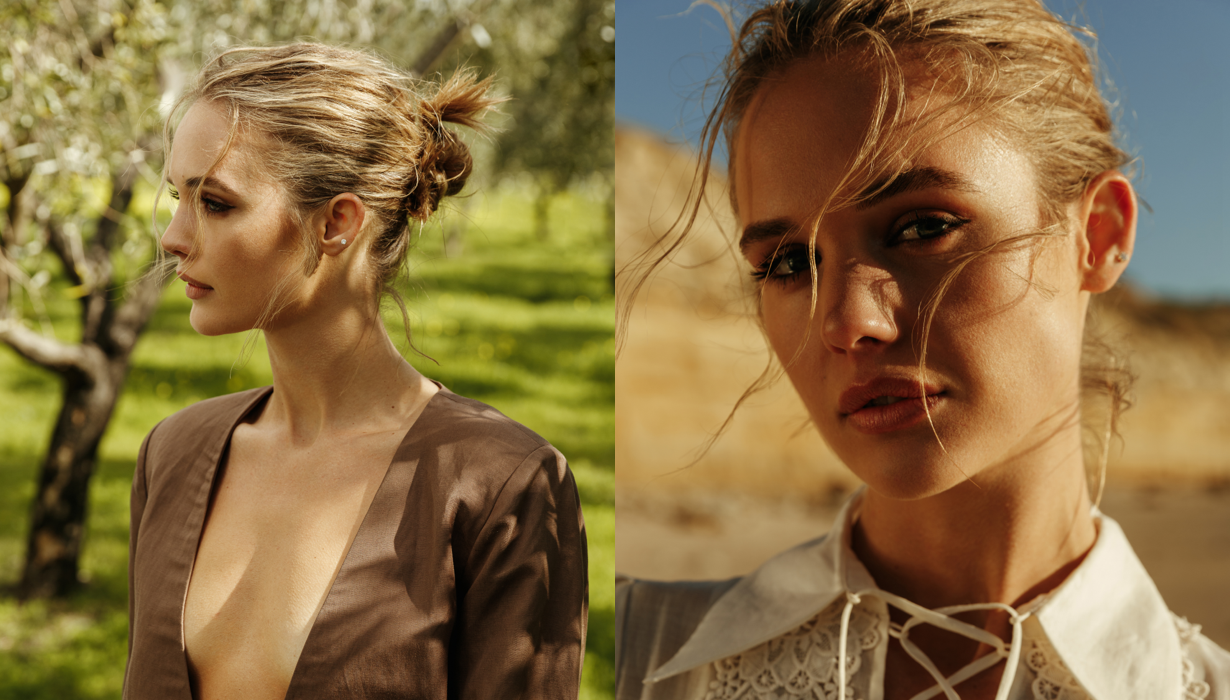 In this article
1. What is hair volume?
2. Reasons that hair lacks volume
3. Ways to address lack of volume and fine hair
4. Hairstyles and tools that help increase the look of volume
5. A simple routine for more voluminous hair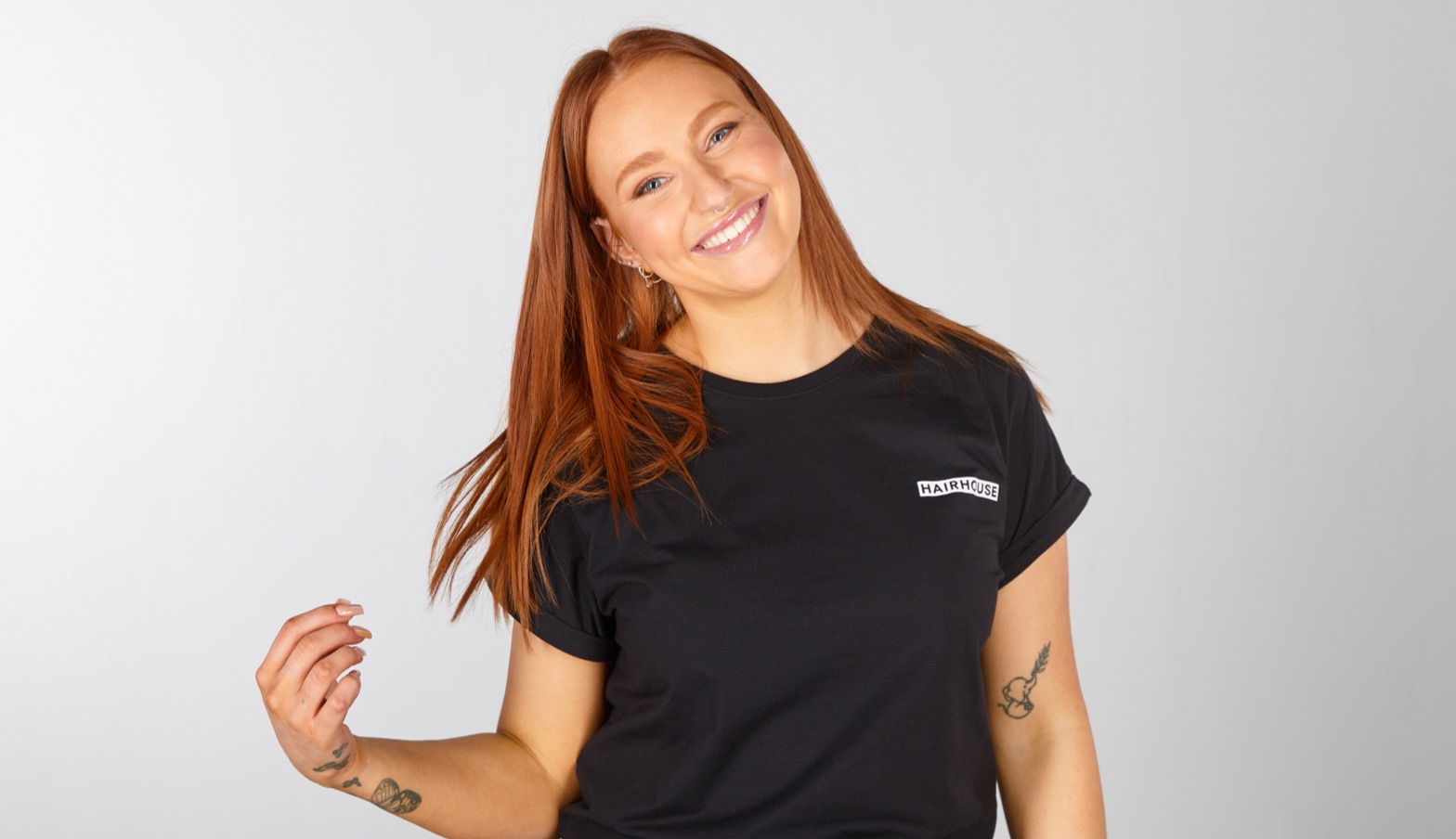 What is hair volume? 
When we talk about hair volume, we're referring to how much body it has. Plus, how much lift there is at the root, how full hair appears and how thick it feels. Natural volume is determined by how many hair follicles grow per square inch of area on the scalp and the thickness of those follicles. 
What are some reasons for the lack of volume? 
Build-up: sebum, hair products, dirt and other impurities tend to weigh down thin hair strands, giving the appearance of a lack of volume. 

Fine hair: has less support and is more difficult to hold up and style leading to it feeling and looking flat.

Unsuitable hair care: rich, moisturising shampoos and conditioners seem like a good idea in theory, but they may not be giving your hair the volumising effect it needs – it's about finding the balance.

Nutrition: a lack of protein could be at the root of the problem. Proteins are the "building blocks" of keratin (the protein that gives hair its strength) so it's important to eat a protein-rich diet to help grow thick hair. 

Your hair's natural hair growth cycle: did you know every strand of hair goes through a phased growth cycle? The first is the 'anagen' phase which is when your hair is actively growing. The second is 'catagen' when follicles start to shrink slightly in size and begin the process of falling out. The third is 'telogen' – a dormant phase where there's no more growth in the hair shaft. This cycle explains why you may experience full, voluminous hair at certain times and not others.

Stress: changes in mood can trigger hormonal imbalances – but don't worry, it's not permanent.
Ways to address lack of volume and fine hair
In terms of hair types, fine hair is the most likely to experience a lack of volume. If you're a fine-haired friend, we've got you. Start by considering a great hair-thickening shampoo. Try to avoid sulfates – detergents found in many shampoos – which can weaken hair follicles over time, making your hair susceptible to breakage and the appearance of thinning. Steer clear of heavyweight products like pomades, oils, waxes or other products meant for coating the hair, as they will weigh your hair down.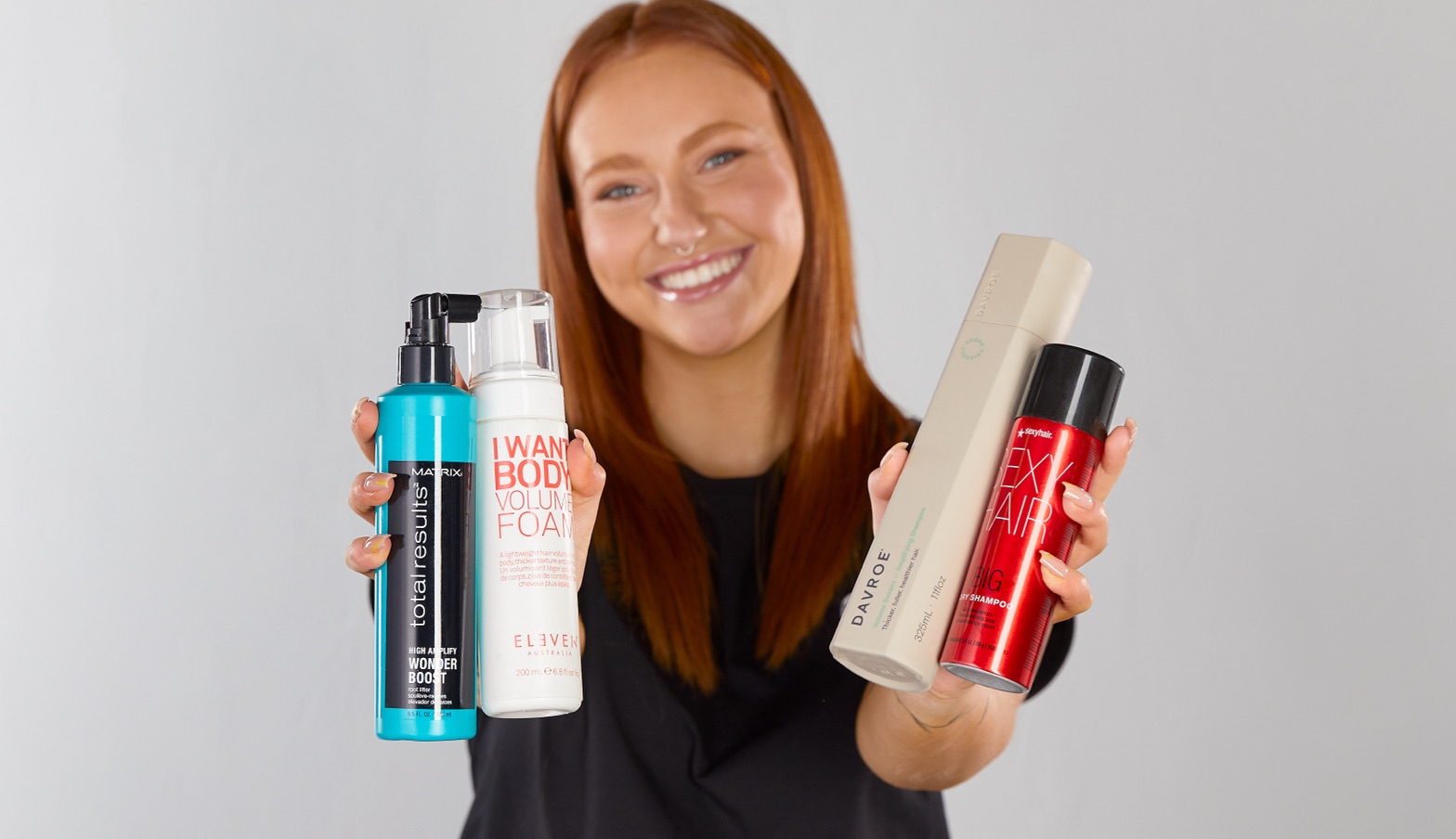 Our picks for hair-thickening products are KEVIN.MURPHY's FULL.AGAIN Thickening Lotion – a density-enhancing lotion designed to infuse and encourage body and bounce in the hair thanks to tiny rayon particles that adhere to the shaft, making it appear fuller and more voluminous. DAVROE Volume Senses Amplifying Shampoo and Conditioner work their volumising magic on fine hair thanks to a unique blend of watercress and rice and quinoa proteins, which provide detangling properties while moisturising the hair for a more vibrant shine sans weight.
Finally, outside of thickening shampoos and conditioners, you can also apply volume-enhancing (and volume-boosting) dry shampoos or root lifters for an instant volumising effect in less than 10 seconds.
What hairstyles and tools help increase the look of volume?
Don't fret if you feel like your hair is particularly lacklustre and flat – luckily, you can fake it till you make it (or grow it). There's a whole suite of products out there that can grant you the gift of volume. Starting with Mermade Hair Interchangeable Blow Dry Brush – this tool, which you've probably seen your favourite influencer use on TikTok, comes with two brush heads: a large barrel for body and volume, and a small barrel for tighter curls and waves. Flat hair? Don't know her. Then there's the iconic dyson Airwrap – it provides fast and long-lasting free-flowing curls and shape without the extreme heat that can stress out fine hair. If you're in the market for a pre-styling product that assists in building volume, we suggest ELEVEN Australia's I Want Body Volume Foam. It thickens the hair follicle before you dry your hair without that heavy feeling. The finished result? Expect volume, grit and texture – plus the added benefit of a pH-balanced scalp thanks to citric acid.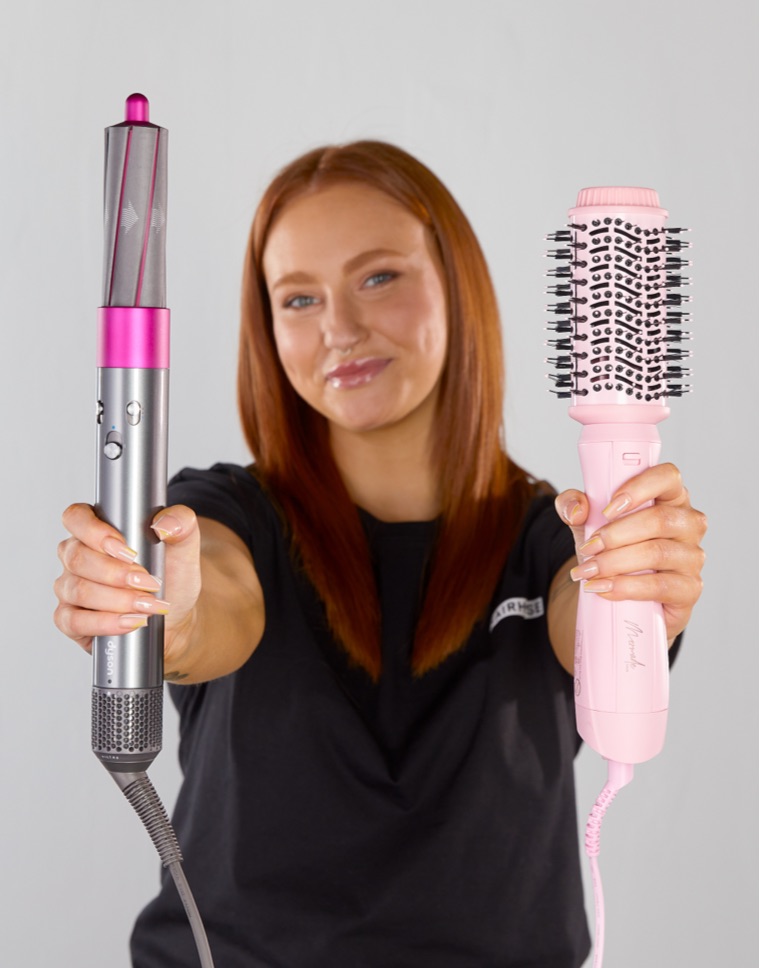 Even the simple act of blow-drying your hair upside down helps give the illusion of more volume! Don't want to invest in a tool? You could consider a new hairstyle. Try bangs, a lob or a shaggy style with layers.
A simple routine to add volume 
Step 1: Start with your volumising shampoo and conditioner from DAVROE Volume Senses Amplifying Shampoo and Conditioner – indulge in a little scalp massage as you work the shampoo through your hair to encourage blood flow and strengthen the follicles to help stimulate hair growth.

Step 2: Before you go to dry your hair, add 2-4 pumps of ELEVEN Australia's I Want Body Volume Foam and distribute evenly from roots to ends.  
Step 3: Take your Mermade Hair Interchangeable Blow Dry Brush and using the bigger of the two barrels (60 mm) brush near the root and then slowly away from the head. Continue doing this to remove moisture and dry each bottom section. For added bounce, curl the ends of your hair around the barrel to get a bouncy blowout look.
Shop the look

1. KEVIN.MURPHY FULL.AGAIN Thickening Lotion
2. DAVROE Volume Senses Amplifying Shampoo and Conditioner
3. ELEVEN Australia I Want Body Volume Foam
4. Mermade Hair Interchangeable Blow Dry Brush
6. Sexy Hair Big Volumizing Dry Shampoo