Hair Health
Ask How-To: Everything You Need To Know About Curly Hair
We're here to answer your curly questions.
Posted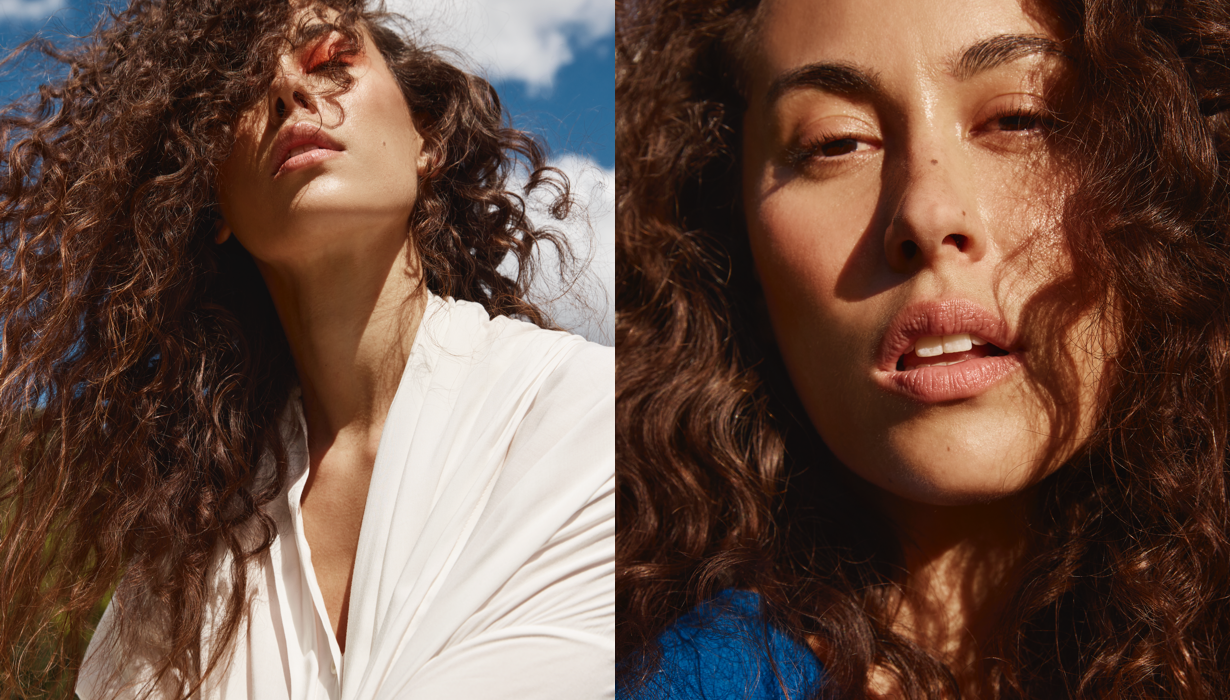 In this article
1. How do I know if my hair is naturally curly?
2. What does curly hair need to stay healthy compared to other hair types?
3. How do I maintain the health of my curls?
4. How do I achieve bouncy, shiny curls?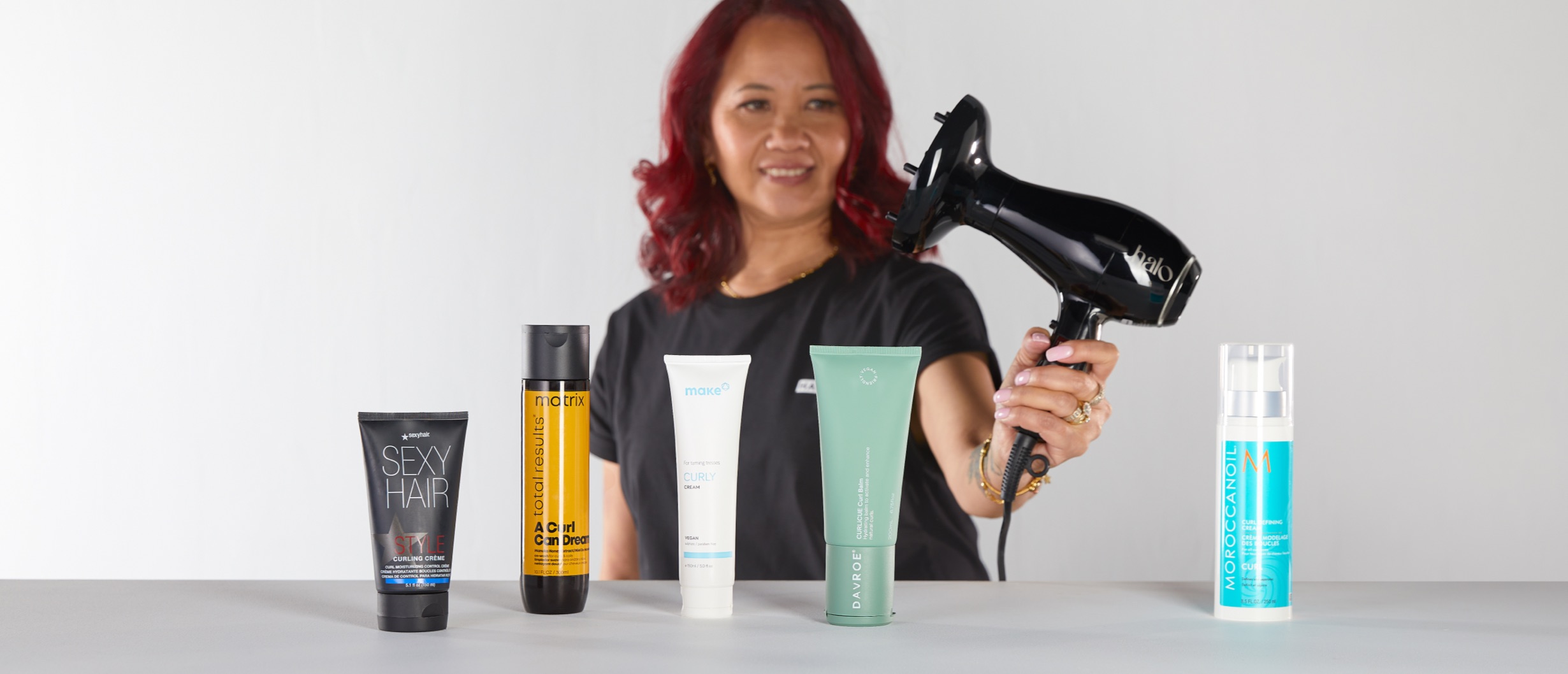 What does curly hair need compared to other hair types?
How do I know if my hair is naturally curly?
It seems to be the question on everyone's lips (and TikTok For You Pages!) – is my hair naturally curly? If your hair springs into waves, curls or ringlets when it's wet is an obvious sign – try lifting small clumps at the roots and gently shaking, this helps waves and curls to establish their pattern. Avoid brushing your hair when it's wet while you're figuring this out, because it may encourage your waves or curls to stretch out and appear straight.

Your hair has a bit of a life of its own – this includes an unruly hairline (think misbehaving baby hairs and wispy bits that can't be tamed with hairspray) and a part that won't play nice. 
Fighting frizz and static is a daily task: if your hair is naturally curly, chances are it's more on the dry or coarse side too – which makes experiencing frizziness and static more common. Stop frizz in its tracks with a good leave-in product like Make's Curly Cream – it also enhances natural movement for a soft after-feel.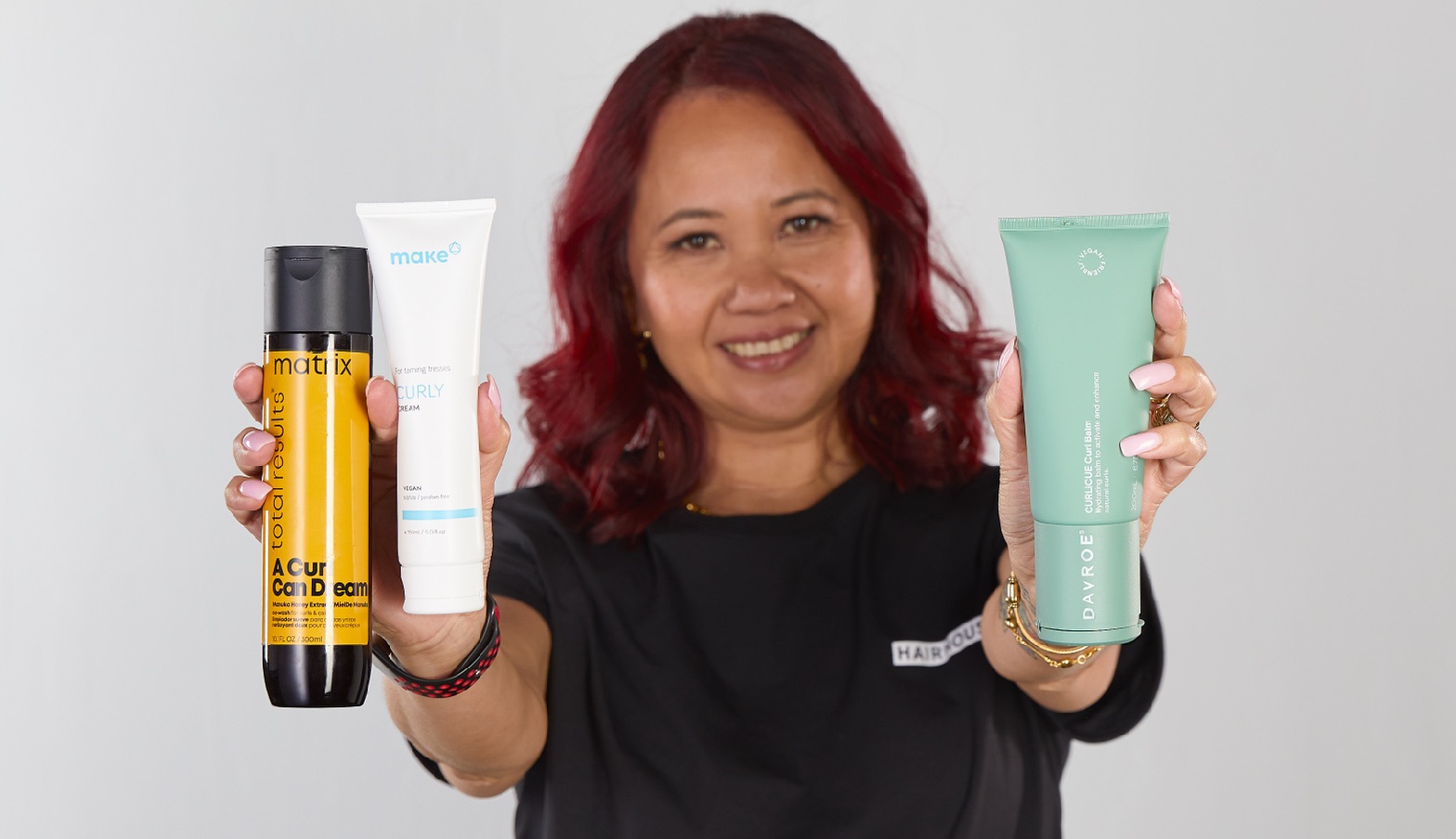 How do I maintain the health of my curls?
Moisture, moisture and more moisture. We're not kidding. Yes, every hair type requires a healthy moisture balance, but curly, coily hair really needs it! Because curly hair has a rounder curl pattern compared to a straight strand of hair, your hair's natural conditioning oils (sebum) take longer to reach the tip of the strand. For this reason, curly locks need more moisture. Invest in quality products that are designed for the specific needs of curly or wavy hair strands and textures; a good shampoo should contain ingredients designed to help control humidity and define curls – a sulfate-free formula is even better, it won't strip away natural oils. 

Up next in the moisture department, something that deeply conditions while helping to style your curls. Enter Moroccanoil's Curl Defining Cream – it's one of the brand's most popular products for a reason! Infused with argan oil, it features an advanced heat-activated technology that provides a curl memory factor to fight frizz and create well-defined, natural-looking, bouncy curls that last. Argan oil is a great ingredient for curly hair due to its ability to create a water-oil barrier to lock in moisture.

Reduce the amount of friction you put your hair through – this leads to frizz. The most obvious one is how you dry your hair after a shower – rather than rubbing your curls with a regular towel try using a microfibre turban: they're designed to gently yet effectively wick away moisture from wet hair.  
How do I achieve bouncy, shiny curls?
Conditioner is key here if you want to keep your curly locks moisturised and shiny. On days when you're not shampooing hair, it's a good idea to use a co-wash product like Matrix A Curl Can Dream Co-Wash. It's specially formulated for curly hair and helps remove any build-up without stripping your hair of its natural oils. You might be familiar with co-washing if you have curly hair, it's where you wash your hair solely with conditioner. Some shampoos can dry out hair, so a lot of people, particularly those with curly hair, use conditioner only. 

When adding styling products to your curls, try and apply them while the hair is wet (in small sections from underneath in a cup, scrunch and squeeze motion). This enhances the natural curl pattern and helps your curls hold better. Our pick for a styling product is Sexy Hair's Style Hair Curling Creme: it's formulated with hydrolyzed rice protein to rebuild and strengthen, and ginseng and ginger to condition and smooth your curls while you style them.
As a general rule, those with thin to medium hair should opt for lightweight curl creams and volume-building mousses, while thick or coarse hair types should try curl definers and curl control products. And please don't run your fingers through your curls when styling them – this will break them up, disturb the pattern and cause frizziness. Gah!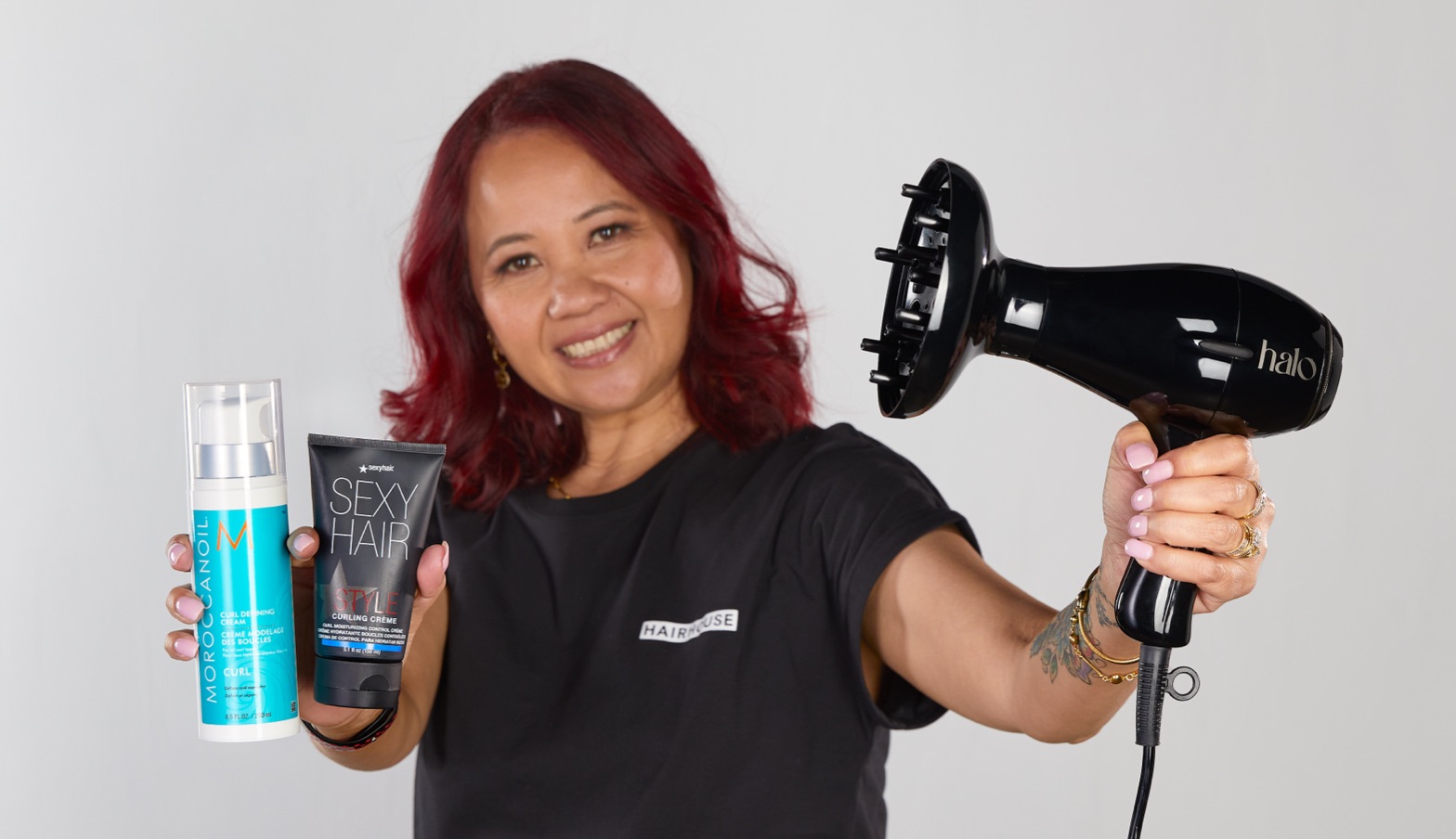 A simple routine for curly hair
Step one: For those days when you don't want to shampoo but still want to freshen your hair and give it a hit of hydration, apply Matrix's A Curl Can Dream Co-Wash.
Step two: Apply Make's Curly Cream to damp hair. It deters frizz and enhances natural movement, leaving your curls feeling soft and looking shiny. 

Step three: Attach a diffuser to the Halo by Elchim 8th Sense Run Digital Hair Dryer and start at the roots, moving in circular motions, use the diffuser prongs to gently massage hair to promote volume. Once roots are dry, proceed to dry mid-lengths and ends using the same circular motion. 

Shop the look
3. Moroccanoil Curl Defining Cream
4. Halo by Elchim 8th Sense Run Digital Hair Dryer - Black
5. Elchim Cocoon Dryer Diffuser
6. Sexy Hair Style Hair Curling Creme