Don't be confused by which products to use and how to care for curly hair! We have all the answers to your curly hair questions, which products to shop and the at-home tips you can follow to ensure smooth, silky, frizz-free curls forever!
1. Only Sleep On Silk! You can create the perfect everyday curl overnight! By sleeping on a Shhh Silk Pillowcase, you prevent moisture from the hair and ensure the hair shaft remains smooth. Where other fabrics like cotton or flannel can grab and drag on hair, silk reduces traction and ensures curly hair remains frizz-free. Another good tip is to plait wet hair before you go to bed so that the hair shaft stays smooth while you sleep. Curly girls, get on this!
2. Shop Shampoo and Conditioner For Curls: The best curls are light and bouncy. Keep textured hair clean and nourished to ensure that sensational curls abound during the styling process and definition remains weightless. Sexy Hair Curl Defining Shampoo & Conditioner, gives curls a boost with a unique formulation that gently cleanses and defines curls, reducing frizz and retaining shine. Always massage shampoo and conditioner gently into textured hair and finish your shower with a cold water rinse to seal the hair shaft and lock in shine. Remember to always dry hair by gently twisting to remove moisture rather than rubbing with a towel.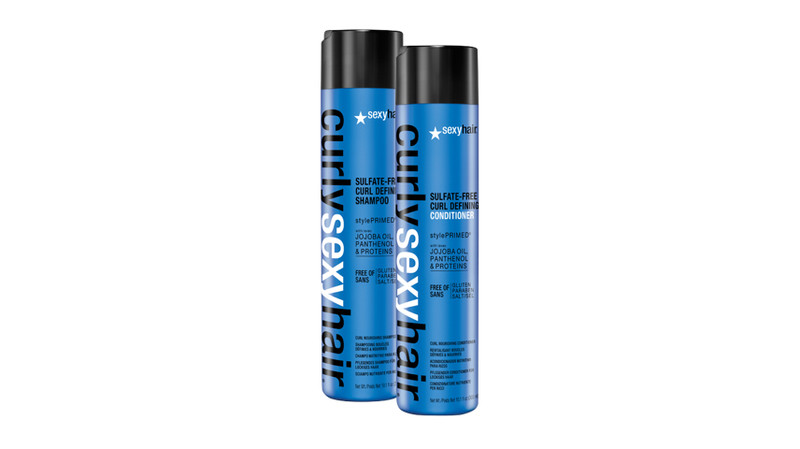 3. Comb Hair From The Bottom, Up! Yes, you read that right! Arm yourself with a wide-tooth comb, and starting at the bottom of the hair, brush through and detangle ends, working your way up in small sections. If you try and comb curly hair from the roots, you risk exacerbating knots and tangles, further damaging the hair. For smoothest results, spray in a leave-in conditioner before combing.
4. Protect Curly Hair From Heat Damage: A curly hair shaft is already porous. Add chemical colouring and regular heat styling to that, and you have yourself a one-way ticket to traumatised hair! Aside from traditional leave-in treatments and trims, protect your hair with a heat protectant product before styling with a blowdryer, curler, or straightener. Goldwell StyleSign Curls & Waves Twist Around is an insider favourite. Experts love this lotion as it protects hair against heat of up to 200°c while delivering smooth curls and frizz-free style well after styling.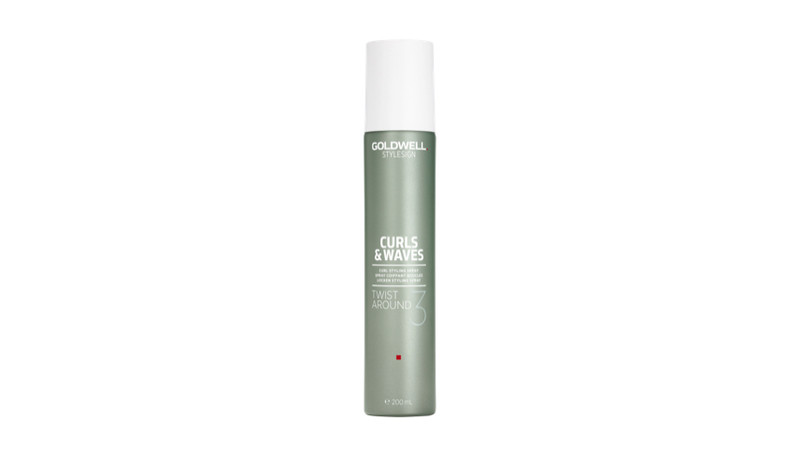 5. Use A Diffuser! If you have curly hair and no diffuser, you are looking for trouble! Unlike straight hair that requires - and can cope with - direct heat, curls need to be gently dried with air dispersed around curls to encourage bounce, shape, and smoothness. The Muk Blow 3900-IR Diffuser delivers perfect curls without the side-serve of frizz because - when attached to your hairdryer - it allows hot air to surround the curls, drying them in their natural shape and encouraging shine and hydration in the process.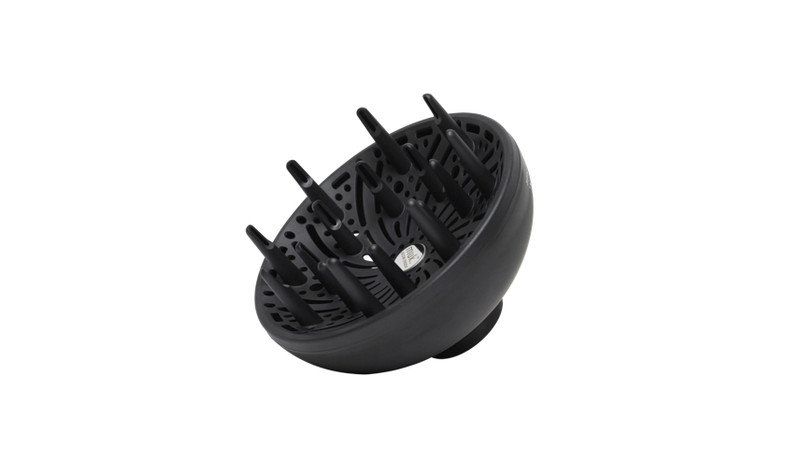 6. Set Curls With A Light Spray: Once you have styled your curls, ensure they maintain that bounce, fresh, 'just blow-dried' feeling with  KMS HairStay Working Spray which infuses hair with maximum flex and light-medium hold. This easy-to-apply quick spritz protects hair from humidity, keeps curls crunch-free and natural, and gently holds style 24/7! Keep it in your handbag or glove box for those last-minute touch-ups to add luxe to your curls!
7. Mix + Match Your Curly Hair Product Cocktail! Want hold with a bit of hydration plus some shine and a sprinkle of UV protection? Curls can take it! Just mix up a cocktail of your favourite curly hair products in the palm of your hand and work them gently into your natural curl pattern. Top tip: Stick to one brand if you can and only mix 2 - 3 products at once. Smoothing serums and holding mousse are always a good partnership, and coconut oil plus styling spray mixed can also have dual powers. When testing combinations, do so on a small amount of the hair first. If it works, you're good to.