Mums are always there. 
Through tears and tantrums, she's tamed tangles and braided your hair. She's steered you away from hair mishaps (we owe you, Mum!), held your hand through ear piercings, and helped style your hair for birthdays, graduations, weddings.
It's these moments with mum that mean the most.
This Mother's Day we're celebrating everyday moments shared between mother and child. And who better to star in our campaign than our very own Hairhouse mums and daughters?
Ditching their desks and stepping into the spotlight, our Hairhouse superstars reflect on the special moments shared, the best bits of being a mum, and stand-out motherhood advice that's stuck with them.
Behind the scenes, we quizzed our multi-tasking mamas and doting daughters on their haircare heroes for fuss-free beauty and the products that made it onto their Mother's Day wishlists and gift lists.
Because mums really do know best.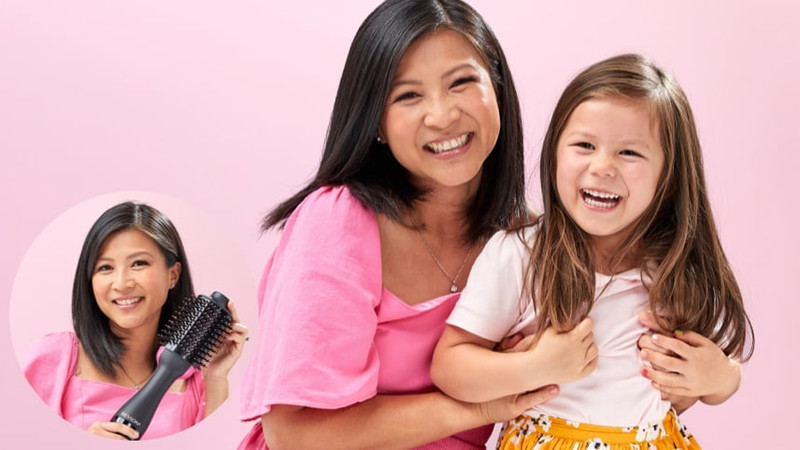 Alina (Head of Marketing) & her daughter, Sophie
What's the "mum" advice that resonates with you?
My best friend shared a piece of advice a few years ago. To listen earnestly to everything that your child wants to tell you, no matter what. If you don't listen to the little stuff when they're little, they won't tell you the big stuff when they're big, because to them, it has always been big stuff.
What electrical tool deserves to be in every busy mum's arsenal?
Without a doubt, the Revlon Hot Brush. Us mums often don't get the time to indulge in a lush hair regimen when you're busy juggling work, school, extra-curricular activities, birthday parties. So, when you can cut down on steps, a product is an absolute winner. The Revlon Hot Brush lets you style a bouncy blowout while you dry. It's speedy, lightweight, and super easy to use.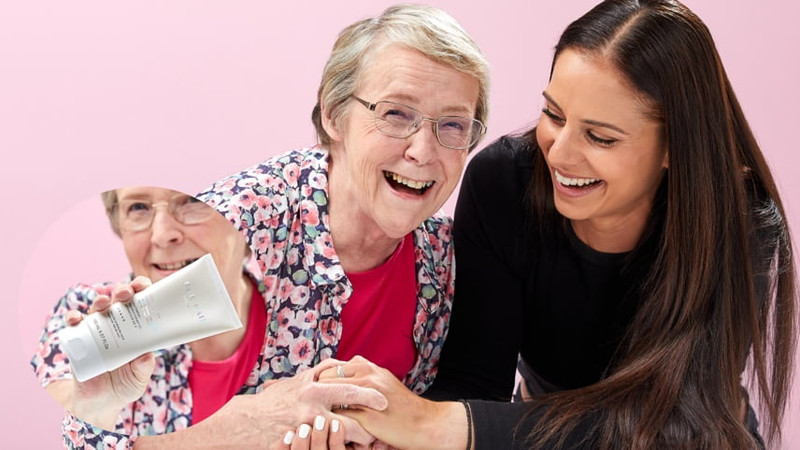 Kaye (Administrative Assistant) & her daughter-in-law, Jess
What's your favourite part of being a mum?
The best part of motherhood is being able to nurture, guide and support your children. I've had the absolute pleasure of watching mine grow from newborn to adult, and I've loved every second of it. To be a mum is such a privilege and a blessing—it's one of the greatest joys of my life. And now I'm thrilled that the cycle begins again with my beautiful grandchildren.
What are your hair care heroes?
I use the NAK Hair Structure Complex range again and again. I don't use heat on my hair, but I find that my strands can feel a little frazzled after spending the day in the sun. The Structure Complex is super strengthening and leaves my hair feeling noticeably softer and smoother. I particularly love the conditioner because it's nourishing and lightweight, which means it doesn't weigh down my hair.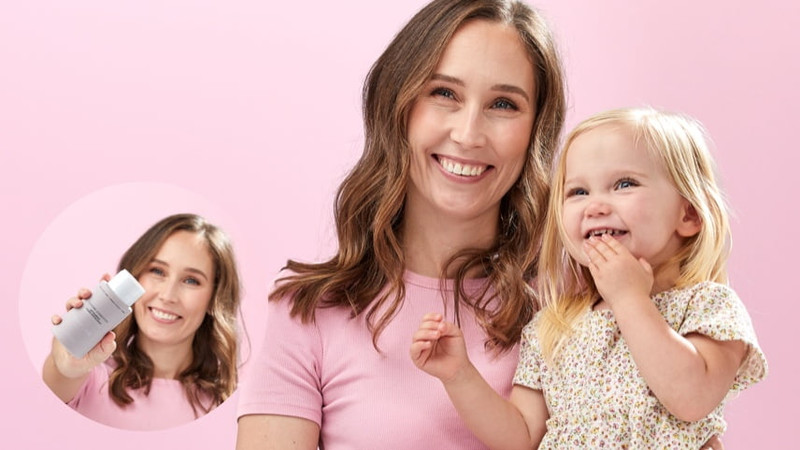 Shanna (Digital Marketing) & her daughter, Violet
What's the best part of being a mum?
Despite all the chaos and craziness, it's so special to know that a cuddle and kiss from me can solve Violet's problems, no matter how big or small they are. Being a mum is a huge yet wonderful responsibility that I'm grateful for each and every day.
What electrical tool deserves to be in every busy mum's arsenal?
The ORI Lab Restore range is top of my wishlist. I am obsessed with using hair treatments, but I don't feel like I need the extra nourishment when I use the Restore Cleanse and Restore Condition. They're both formulated with a blend of organic ingredients to deeply hydrate dry hair, and it definitely does the job with mine.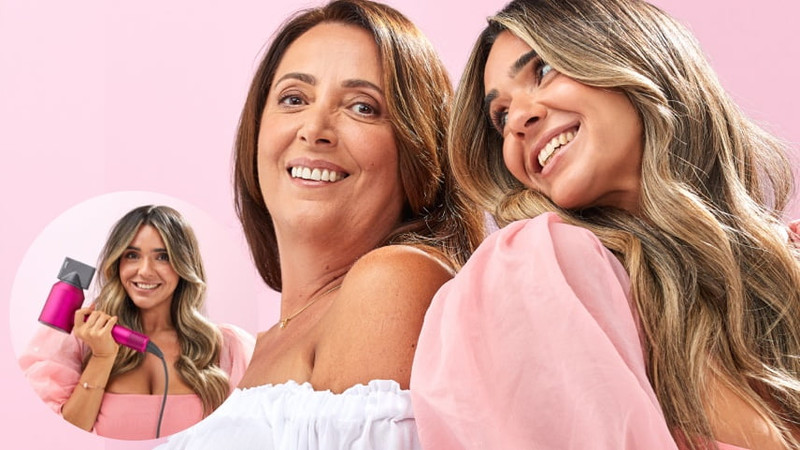 Adriana (Visual Merchandising) & her mum, Anna
What's the best beauty advice that your mum gave you?
Not colouring my hair too young. Even though my friends started highlighting their hair in high school, mum wanted me to wait until I was a little older. I remember being annoyed at the time, but mum has definitely had her 'I told you so' moment because I'm so glad that I listened to her now.
What is your mum hoping for this Mother's Day?
Mum would love the Dyson Supersonic for Mother's Day. She's been blessed with a naturally thick mane, but her current hairdryer isn't powerful enough to quickly dry her hair. The Dyson is great because it's got a range of heat settings, and a clever feature that helps to keep hair healthy and shiny. If mum does get the Supersonic for Mother's Day, I'll definitely be borrowing it.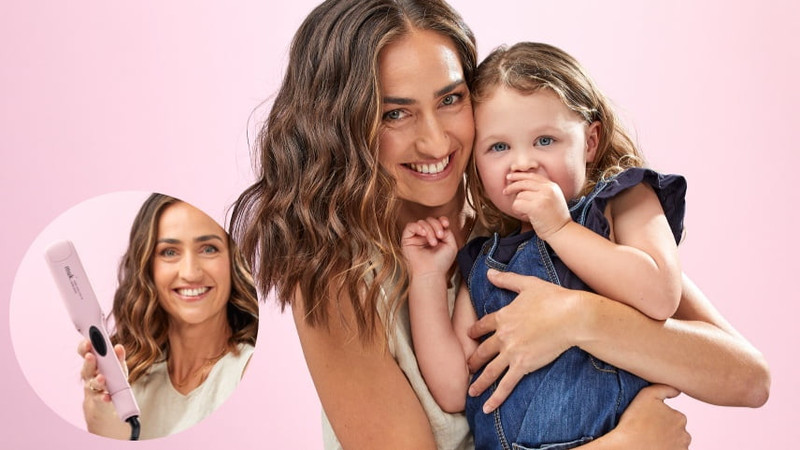 Steph (Project Manager) & her daughter, Coco
What's a special moment that you've shared with your daughter?
After welcoming Coco into the world, I discovered that special moments between mother and daughter exist in the every day—we laugh freely, have the best energy, and love deeply. I cherish many, many moments between Coco and me, but I always feel most special when she says: mummy, I love you.
Do you and Coco share any hair products?
One of the best parts of my day is when Coco and I get ready in the mornings before work and school, and the Muk hairdryer has become our everyday go-to. Coco's favourite colour is pink, and she's obsessed with her very own pastel pink hairdryer—it's always a blast when we blow dry our hair together!