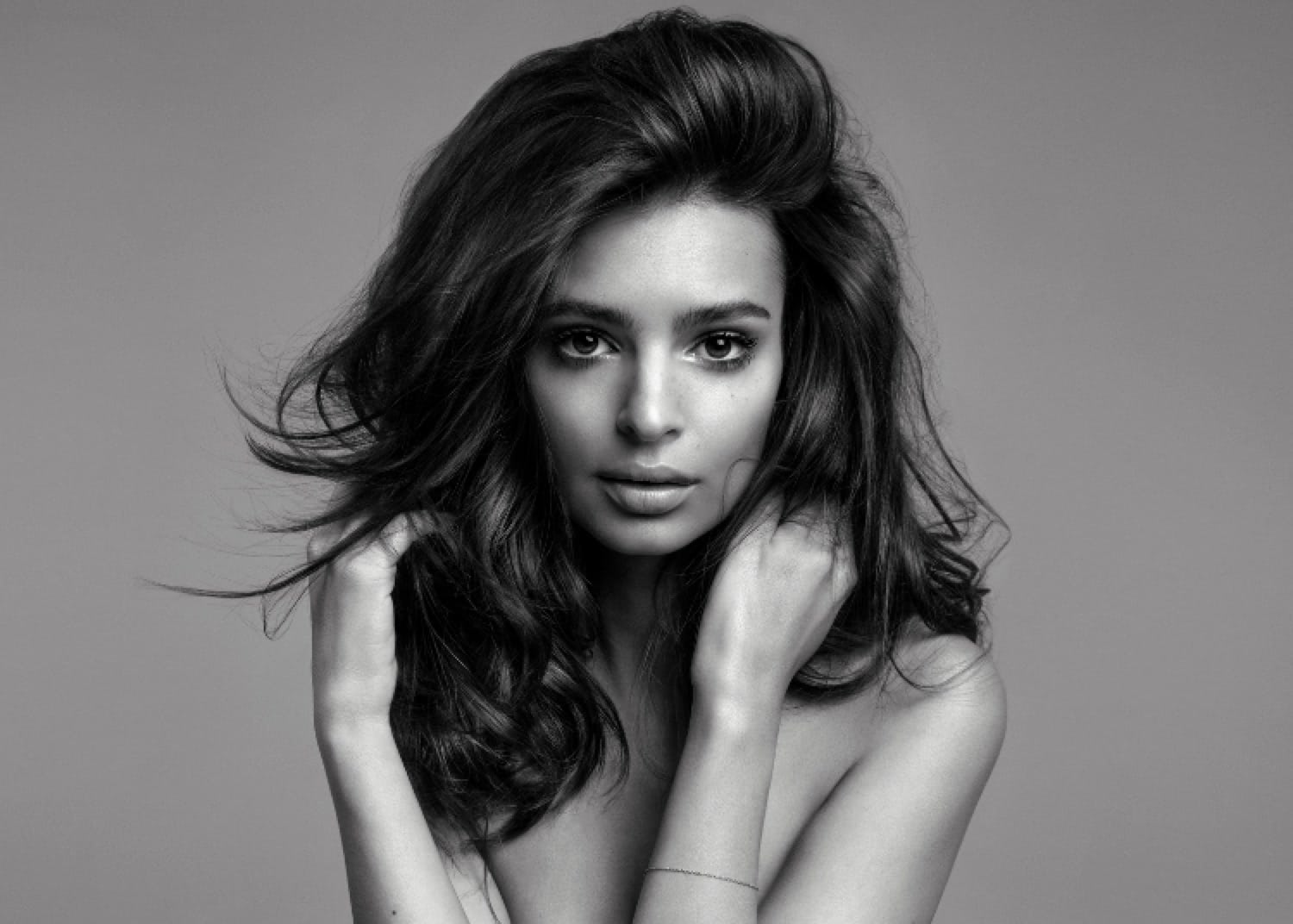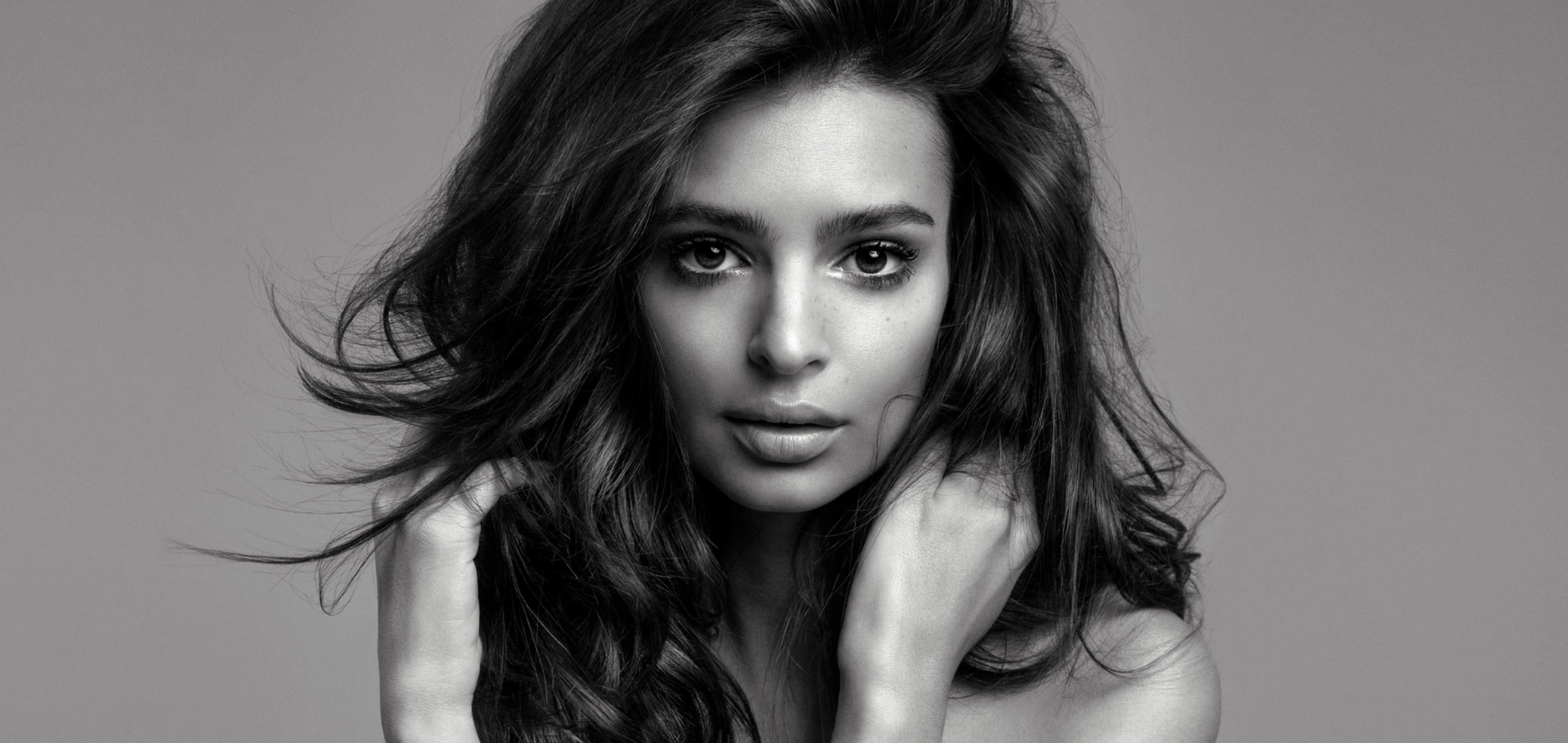 Official Stockist
Kérastase
Kérastase Paris has been known worldwide as a trail-blazing hair treatment and scalp brand since 1964, innovating with its active ingredients, nourishing hair masks and expert hair care solutions. Discover a lot to love with Kérastase Paris—truly iconic leaders in hair health and tress transformation.
Go behind the Kérastase brand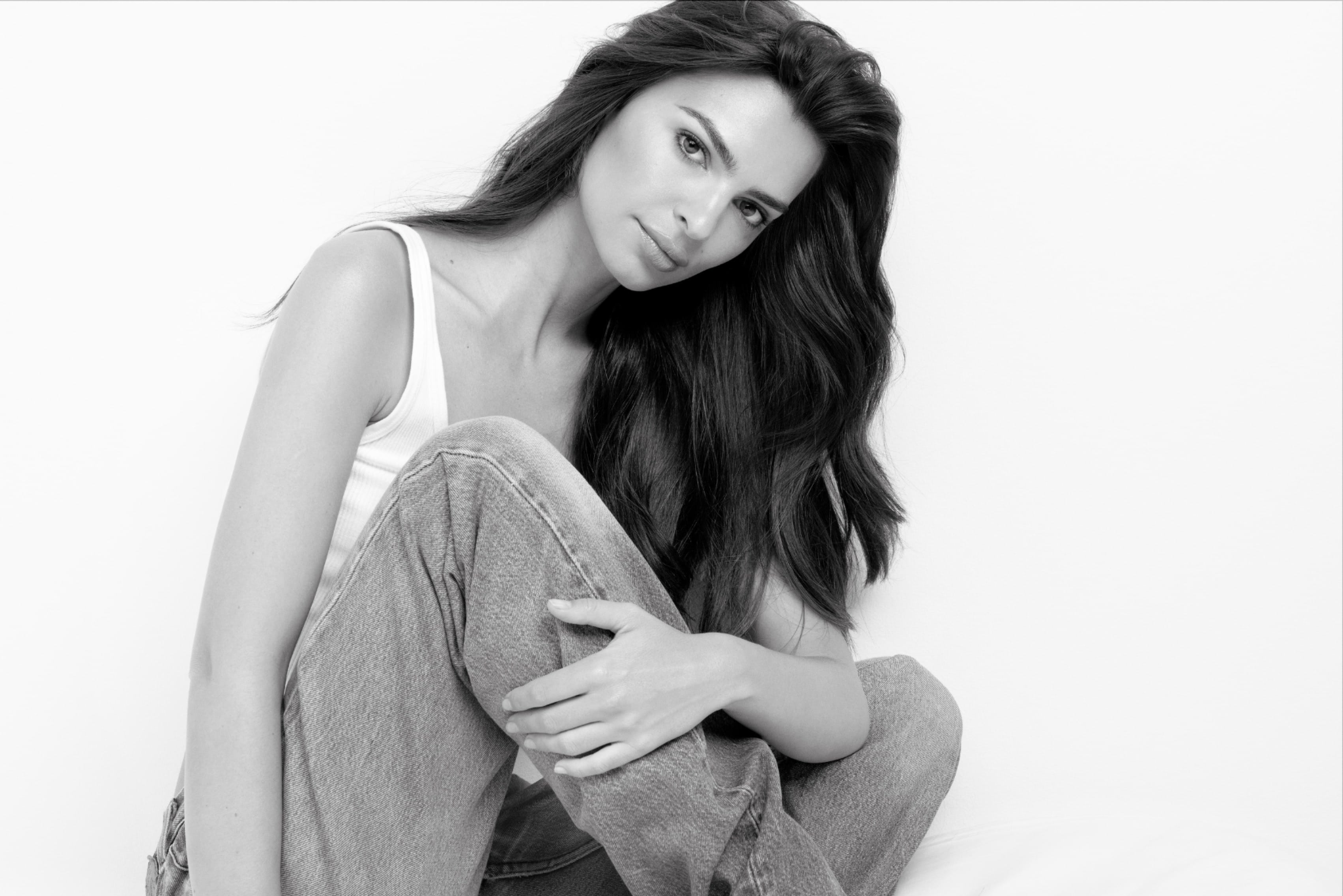 Behind the Brand
Blending science with luxury, Kérastase Paris has been a results-driven innovator in hair and scalp treatments since 1964. With a luxe hair care product to solve any mane dilemma, Kérastase Paris remains an iconic and transformative brand.
Blending science with luxury, Kérastase Paris has been a results-driven innovator in hair and scalp treatments since 1964. With a luxe hair care product to solve any mane dilemma, Kérastase Paris remains an iconic and transformative brand.


What Kérastase hair care products should I use?
Each Kérastase product contains nourishing and nurturing ingredients specifically formulated to repair hair from the inside out. The result is strong, resilient, and healthy hair with the assurance that whatever Kérastase product you choose will be a step towards gorgeous locks for the long haul.
Kérastase offers bespoke formulations to breathe new life into all hair types. Your hair may be dry and prone to frizz or oily at the scalp and weak at the ends. Or maybe you suffer from scalp sensitivity and dandruff? For colour-treated hair, you may be looking for solutions to repair damage and restore hair health? Or maybe you're looking for a lightweight clean-feel dry shampoo to extend the life of your stunning style.
Whatever your hair care needs, fear not. Kérastase caters to all concerns with a formulation suited for every hair type. Whatever your hair situation, there is a Kérastase product to restore it to peak condition!
For Normal to Slightly Dry Hair:
Kérastase Nutritive Bain Satin 1
is a cult favourite for deeply nourishing damaged hair. Ideal for normal to slightly dry hair, with an innovative, antioxidant-rich formula, Kérastase Nutritive Bain Satin 1 removes daily residue and product build-up that can weigh hair down.
For Severely Dehydrated Hair:
The
Kérastase Elixir Ultime
collection is perfect for dry, dehydrated strands. This nourishing range includes a cleansing oil shampoo, a beautifying conditioner, a nutrient-rich shine mist, a moisturising hair mask, and iconic hair oil. You can also rehydrate your hair while you sleep with
Kérastase Nutritive 8H Magic Night Serum
the ultimate treat to boost all dry hair types, working through the night to reverse daytime hair damage. No different to a skincare routine at night, treat your crowning glory as you do your skin.
For Thinning Hair:
Another fabulous range is Kérastase Densifique, which treats loss of hair density. Designed to
improve thinning hair thickness
and density,
Kérastase Densifique
includes a bodifying shampoo with hyaluronic acid, gluco-peptides, and ceramides, a light conditioner, an indulgent treatment mask, as well as hair mousse. Each product in the line effectively strengthens hair and stimulates follicles to provide body and bounce, hair becomes fuller and thicker. We love the best-selling
Bain Densit Shampoo
for instant texture, substance, and resilience.
For Stressed Hair:
Want to protect over-processed, stressed hair without weighing it down? Choose from a vast range of bestsellers, including
Kérastase Resistance Soin Premier Therapiste
. This innovative pre-shampoo is the first reverse-care conditioner designed to imbibe the hair with a deeply restorative recipe before shampooing.
For Damaged Hair and Heat Damaged Hair:
The Kérastase Nutritive range also yields fantastic results for damaged hair and fine hair. Focused on restoring moisture, the range includes shampoo,
hair masks
, and leave-in conditioners. A firm favourite with Team Hairhouse, the
Kérastase Magistral Fondant
is a must-try. Another ground-breaking product is the Resistance Bain Therapiste. With a jelly texture, over-coloured, chemically treated and heat-damaged hair is treated within the hair fibre to seal and smooth the hair shaft.
For Blonde Hair:
Blondes can't miss out on the Kérastase Blond Absolu haircare range, featuring a purple shampoo and conditioner, leave-in treatments, and masks with violet pigments. The range adds hydration and nourishment while restoring blonde hair, removing brassiness and infusing strands with
colour brilliance
. The Kérastase Blond Absolu Bain Lumiere contains moisture-boosting hyaluronic acid and lilac pigments to uplift shades of lightened, bleached, grey, or light faux-blonde hair. Shop other products including
Bain Ultraviolet
,
Blond Absolu Cicaflash Fondant
,
Blond Absolu Cicaplasme
, and
Masque Ultraviolet
.
For Fragile Hair:
If you have hair that's prone to split ends and breakage, we'd point you in the direction of the
Kérastase Resistance Extentioniste
collection, which includes the powerful, energising hair Serum Extentioniste. This nourishing hair treatment range is formulated to help reduce breakage by fortifying strength and encouraging hair growth. That's your roots to hair care ends sorted!
For Weak Hair:
Fortify inside and outside the hair shaft from root to tip with the Kérastase Resistance Bain Extentioniste. This range works with weakened strands to rebuild the internal structure for long-term hair health.
Kérastase Genesis Fondant Renforcateur
is an exceptional anti-hair-fall fortifying conditioner designed to strengthen weakened hair prone to breakage. Another luxurious treatment is
Kérastase Genesis Masque Reconstituant
, which nurtures strands while restoring strength and fortification.
For Thick Hair:
Kérastase
Nutritive Masquintense Epais (Thick)
is formulated with thick hair in mind. By gently penetrating even the most challenging hair types, this lightweight hair mask transforms dry, brittle lengths into their smooth, tangle-free, silky potential. The
Kérastase Serum Therapiste
is the perfect fix if you have thick, overly processed, damaged hair. Combining an oil and cream texture, this nourishing serum restores strength, uniformity and silky softness.
For Heat Styled Hair:
If you heat style regularly, the Kérastase Thermique range is for you offering thorough heat protection against damage caused by a daily straightening session at home or a professional blow-dry at the hairdresser. For overly fragile and damaged hair,
Kérastase Chronologiste
and
Kérastase Discipline Maskeratine
provide intense solutions, suppleness, and intense repair.
For Colour-Treated Hair:
Looking for additional protection for colour-treated hair? The
Kérastase Chromatique
range features comforting shampoo, weightless conditioner, and shimmer-boosting hair mask for colour-treated hair. The Kérastase Reflection Bain Chromatique is a luxurious, protective shampoo with shine-enhancing properties for compromised hair that's been bleached or coloured.
For Sensitive Scalps:
Say goodbye to flaky, dry and irritated scalps with Kérastase's sulphate-free products, all formulated to effectively soothe and nourish the scalp. We love the
Kérastase Specifique Masque Hydra-Apaisant
it covers scalp skincare and hair repair in one magic masque.
For Unruly Frizzy Hair:
Kérastase
Discipline Bain Fluidealiste
is sulphate-free and provides incredible lightweight taming qualities for frizz-prone hair. Cleansing and hydrating, this shampoo creates a light lather that removes build-up from the scalp, ensuring no chance of oily roots or lengths. To smooth during styling, use Kérastase Initialiste, which protects your hair against breakage.
For Hair Fall or Hair Loss:
Kérastase Genesis Bain Nutri-Fortifiant
is an innovative, anti-hair-fall fortifying shampoo perfect for dry weakened hair. It is ideal for strands prone to hair fall due to breakage, it gently clarifies and reinforces the hair fibre. To maximise beautiful hair, minimise hair fall from the root and provide the best environment for future growth, Kérastase
Genesis Ampoules Cure Anti-Chute Fortifiantes
is a super strong support system with a precise blend of ingredients in a jelly-like formula.
For Men:
Kérastase also has an incredible range for men. One of many amazing products in the men's range is the
Kérastase Densifique Bain Densite Homme
(Shampoo 250ml), a custom-designed cleanser for men that boosts density and hair health.
Not sure what your hair type is? Let our expert team at your local
Hairhouse salon
help with your hair issues and guide you to the best Kérastase products for your hair care needs.
OUR POPULAR KÈRASTASE COLLECTIONS
KÈRASTASE BLOND ABSOLU
The Kérastase Blond Absolu range provides deep ultra-violet care for lightened, highlighted or bleached hair. Blond Absolu hydrates sensitised hair, protects against oxidation, instantly neutralises brassiness and warm, yellow tones, and boosts colour vibrancy for bright, shiny, blonde hair.

SHOP COLLECTION
KÈRASTASE ELIXIR ULTIME
Elixir Ultime is an iconic regimen for brilliantly shiny hair. With the beautifying power of precious oils at the heart of its formulation, the Elixir Ultime range of hair care products leaves hair soft, healthy and radiant. Suitable for all hair types, this luxurious range of nourishing hair care strengthens, protects and restores.

SHOP COLLECTION
Where do I buy Kérastase hair products?
Buy Kérastase online at Hairhouse for easy checkout and free delivery on orders over $50. Or head in-store for Team Hairhouse to help create a Kérastase hair care regimen formulated for your hair type and concerns. You can use our Store Locator to find a location that suits you.


How do I use Kérastase products?
It's super simple. The entire Kérastase range has a how-to' instructions on each pack. Before purchasing a product we recommend that you read our descriptions of each product and its suitability to minimise hair problems and maximise hair and scalp health. Follow these expert and informative tips for the best results on all hair types and conditions.
Why do I need to use Kérastase products?
We subject our hair to daily damage, from intense processing using colourants and bleaches to regular heat styling, chemical processing and UV exposure. Kérastase's range of hair care products are scientifically formulated to counteract everyday damage, leaving hair replenished, nourished, and shining with good health.
Regular Kérastase treatments renew hair health, restoring bounce and shine on all hair types, including hydrating dry or dull hair, or balancing oily hair.
From a daily hair care product to a weekly hair mask, Kérastase has you covered.
Why do I need Kérastase treatment and conditioner products?
Masks, oils, or leave-in conditioners resolve concerns that everyday shampoo and conditioners can't cover. Kérastase treatment and conditioner products are intuitively formulated to penetrate deep into the hair shaft, restructuring, fortifying, and intensely hydrating hair where and when it needs it most.