Evo Mane Tamer Smoothing Shampoo & Conditioner is the ideal solution for all levels of frizz - from subtle to serious! This ideal daily duo keeps unruly hair from misbehaving, coming together to set the perfect foundation for frizz-free styling and blow-dry sessions. With cleansing and conditioning properties, hair feels clean and revived after each use. Free of sulphate and cleansing agents, both products produce low-foaming levels, allowing best results to be achieved with a gentle touch and little need for over-rinsing hair with hot water. Keep Evo Mane Tamer Smoothing Shampoo, and Conditioner close at hand to maintain detangled, frizz-free hair, forever infused with shine and softness!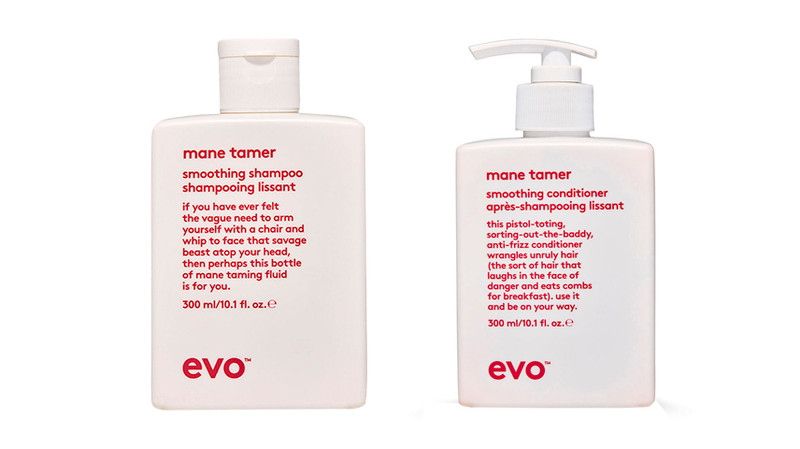 Nix frizz forever with Eleven Australia Frizz Control Cream. Found in all the best hairstylist's kits, this incredibly versatile, soft-to-the-touch cream adds punch when you need it. It effortlessly enhances waves with an incredibly natural, malleable texture and adds hold and definition where and when it's needed. The lightweight texture works beautifully on thin and thick hair. Just dial up the amount you disperse through, depending on how dense your curls are. Frizz Control Cream also provides anti-fade and colour-safe protection to the hair while remaining paraben-free and cruelty-free! Apply to damp hair and twist into sections for a lived-in wave, or blow-dry gently into hair for fuller body.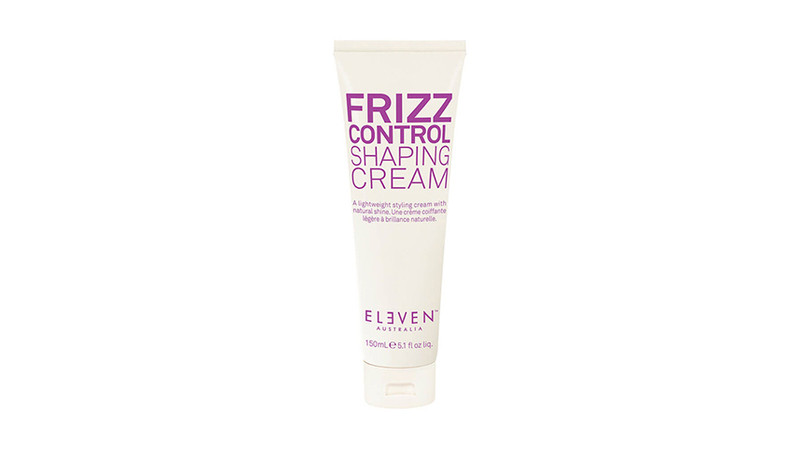 KMS HairStay Anti-Humidity Seal is a cruelty-free way to keep frizz at bay! By embracing hair in a gentle halo of shine and smoothness, this weightless spray protects your hairstyle from the elements for a frizz-free style that lasts up to 72 hours. Weightless in its consistency, it contains flexible sealing compounds which provide shine and protect hair from humidity. Anti-Humidity Seal lives up to its name every time!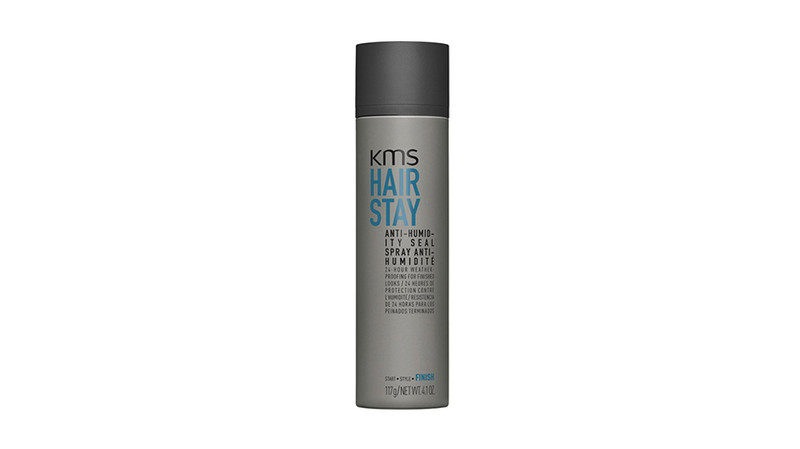 Cloud Nine Airshot Dryer sports vitamin-infused ceramic heating powers that come into play during the heat styling process. This incredible tourmaline and vitamin-infused ceramic innovation actively diminish frizz while you dry hair, enhancing shine in each strand. The results are immediate, with styles remaining frizz-free, silky, and shiny all day - no matter what your hair type! With three heat settings and LED temperature indications, the Airshot Dryer is incredibly easy to use. Always end your styling session with the Cool Shot button for truly sleek results.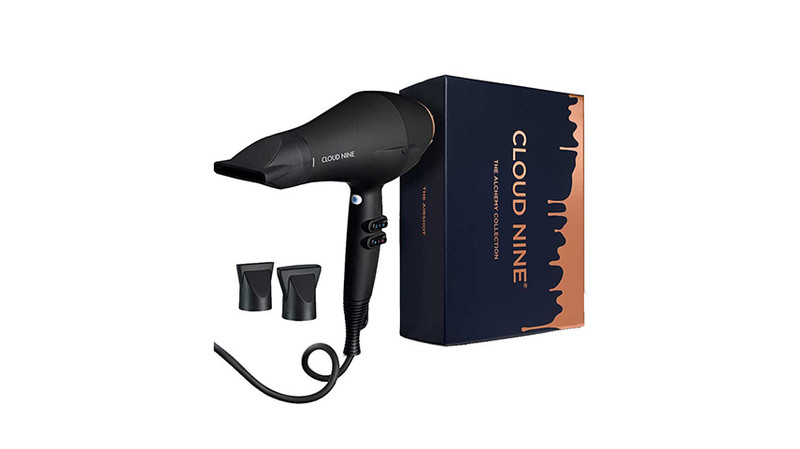 Want to experience really happy hair? Infuse it with the wonderous powers of Moroccanoil Original Treatment! The ultimate in oil-infused hair care, this universally iconic product only needs to be used in small measure to restore the condition of heat-styled hair, smooth frizz, and seal shine into the hair shaft. Ideal for use as a conditioning, styling, and finishing product, Moroccanoil Original Treatment is also easy to use. Just mix in with your conditioner or gently smooth from mid-lengths to ends of hair after a blow-dry or flat iron styling.Transform hair with just a few drops of this magic oil that makes tangles, frizz, and dull hair a thing of the past!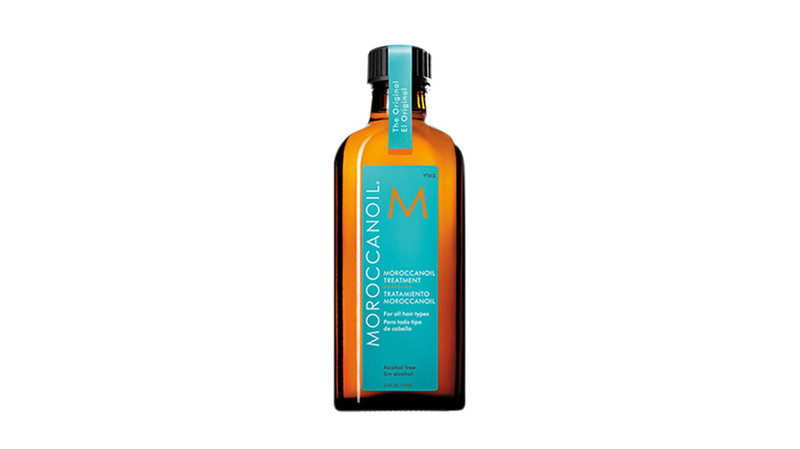 NAK Luxe Finishing Creme is rich in Coconut Oil, Hydrolysed Rice Protein, Pear Extract, and Aloe Vera, all power-packed ingredients that infuse hair with a sheer, nude luxeness! No one will be the wiser that you weren't born with shiny, smooth, frizz-free hair! Ideal for all hair types, this Australian-made finishing cream is our favourite little secret for taming frizz, defining curls, and taming runaway strands. We love it for perfecting quick up-do's, particularly braids and plaits, and the vegan complex keeps hair smelling and feeling divine, lightweight, and entirely natural to the touch.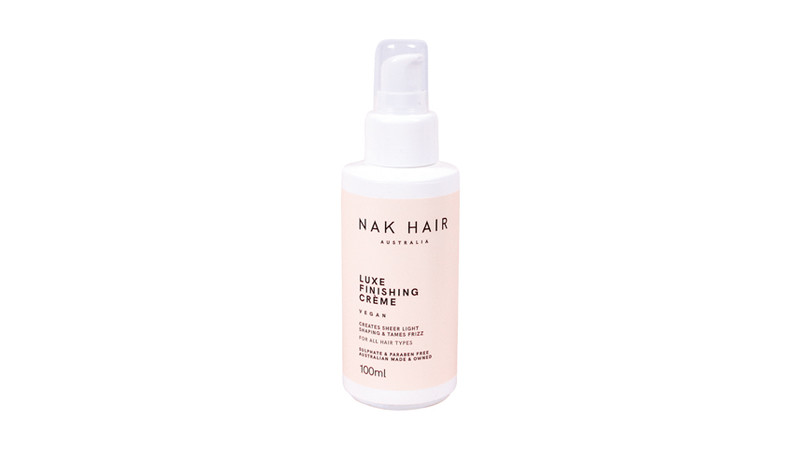 Don't let the fear of frizz put you off investing in a flat iron styler! The ghd gold® styler features dual-zone technology that enables two next-generation heat sensors - one across each plate - to consistently control the optimum styling temperature of 185ºC from root to tip. This prevents any areas of the hair from overheating - which causes damage and frizz - during the entire styling process. And with only 25 seconds of heating time required, a sleek design and rounded barrel for the versatility of styling, and ceramic plates that don't snag or drag hair, it truly is a gold-standard styler that cares for hair with each pass. The universal voltage, protective plate-guard, and automatic sleep setting also make it ideal for travel!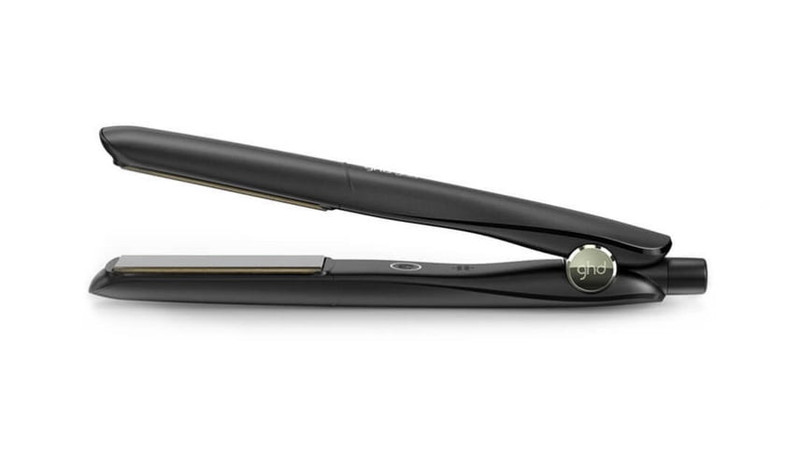 When hair needs a little extra TLC following shower time, massage  Kérastase Discipline Keratin Thermique onto mid-lengths and ends of hair and leave during heat styling. Activated by your electrical, hair becomes shimmery and shine-rich, frizz-free, and void of any flyaways! Explicitly designed to aid the styling of curly hair and unruly textures, Kerastase Discipline Keratin Thermique styling cream gently cloaks the hair in weightless, invisible milky protection rich in thermo-protective agents that guards hair throughout the styling process. Hair texture is infinitely improved, and the hair shaft remains sealed, soft, and shiny all day!