Team tested
Meet our perfect pairs: the best styling tool & haircare duos
Styling saviours that are better together.
Posted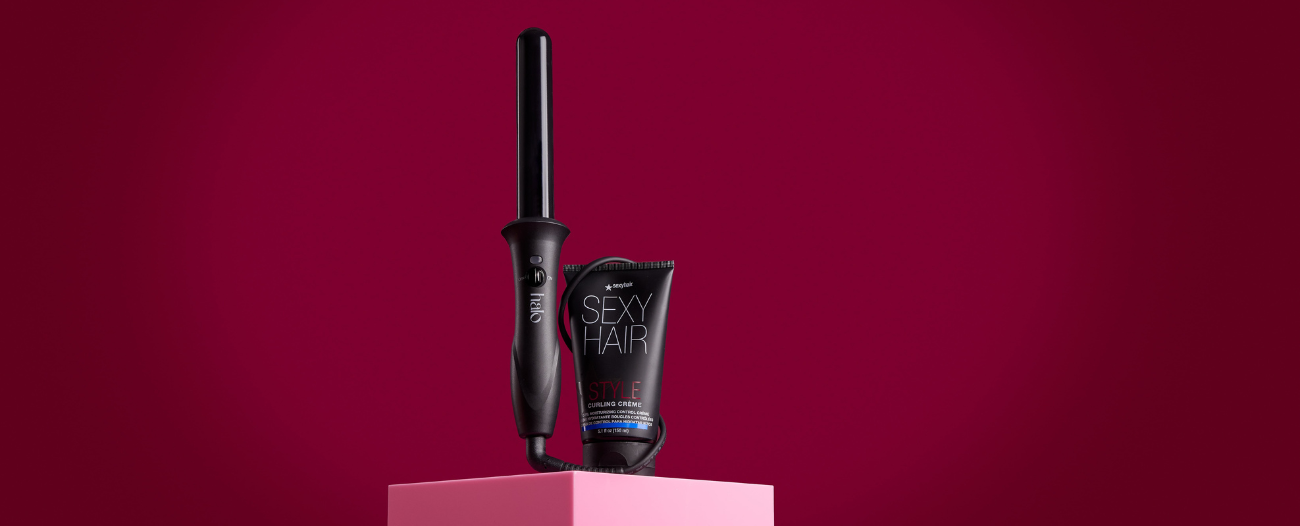 Some things are better together—like a cup of tea and a biscuit, Jennifer Lopez and Ben Affleck and these haircare and styling tool duos. Before you pick up a heat tool, you should think about how you can improve the finished style without compromising the health of your hair.
From formulas that extend the life and hold of a curl to those that impart an invisible layer of heat protection—where there's a tool, there's a haircare product doing the heavy lifting. See how our styling tools and products Join Forces below, all of which you can purchase together as part of a bundle online right now.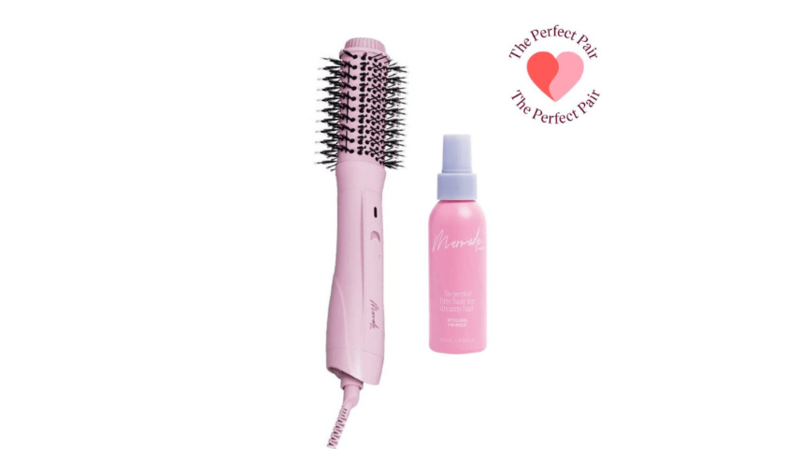 Any kind of heat styling warrants hair protection; what we love about this duo is Mermade has created its Style Primer with the Hair Blow Dry Brush in mind. The primer's unique formula is packed with antioxidants (hello, argan oil, sunflower extract and soybean) and doesn't contain sulphates or parabens—it's even safe for human hair extensions.
Spritz it through your strands, and it'll help speed up your blow dry while conditioning, hydrating, detangling and preventing breakage. It's the perfect match for the Mermade Hair Blow Dry Brush—a unique tool with an oval brush that combines drying and styling in one, no matter your hair type or length.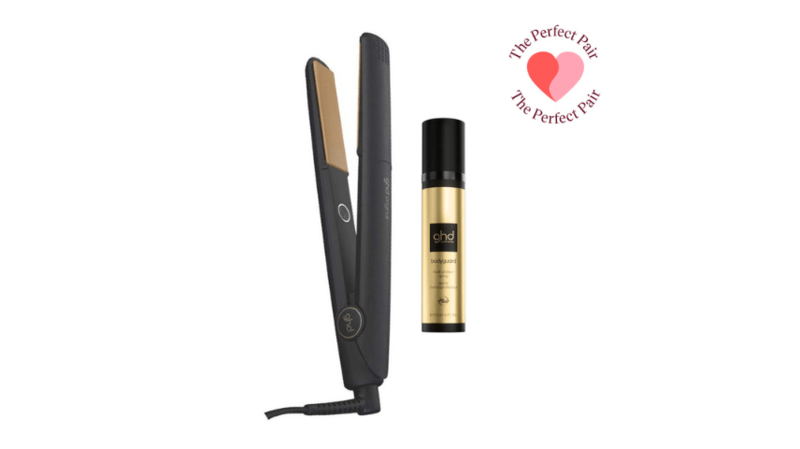 Everyone needs a Bodyguard, especially if they're picking up their ghd Original Hair Straightener most days to create some standout hairstyles. The straightener itself is already keeping an eye on the health of your hair. Its gloss-coated ceramic floating plates and single-zone technology control a salon-quality temperature (185°C) across both sides for snag-free waves or curls.
And then, when you add Bodyguard to the equation, you're really doing your hair a favour! It's a bestseller for one, and then there's its ability to provide transparent thermal protection in just a few spritzes. Like an invisible shield, it stops heat from penetrating the hair fibre and damaging hair, leaving it looking and feeling healthy.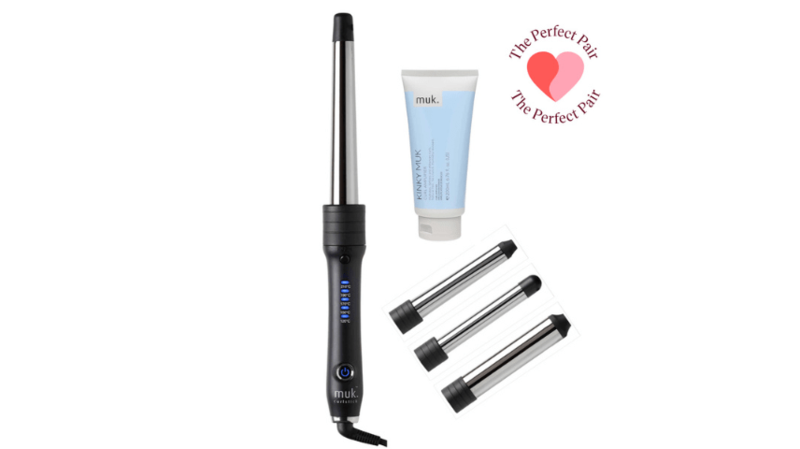 The next perfect pair is Muk's Curl Stick V 2.0 and Curl Amplifier. When it comes to curling your hair, you want to give it the best chance of holding the structure of the curls or coils you create, and the secret to that is in the prep. Enter Muk's Curl Amplifier: a curl definer that supports the natural, smooth spiral movement of loops and waves, adding gloss and eliminating frizz in the process. It's also humidity resistant and smells like a fruit salad, so there's that!
Its perfect match? Muk's Curl Stick V 2.0 of course! A curler that comes with four different barrel options including a 19-25mm conical barrel (perfect for creating medium curls and movement), a 25-25mm straight barrel (for soft, flowing, bouncy curls), a 28-22mm wedge barrel (for bouncy curls or gentle, sexy beach waves) and the largest oval barrel at 38-27mm (think long-lasting deep, luscious waves and glam-packed curls).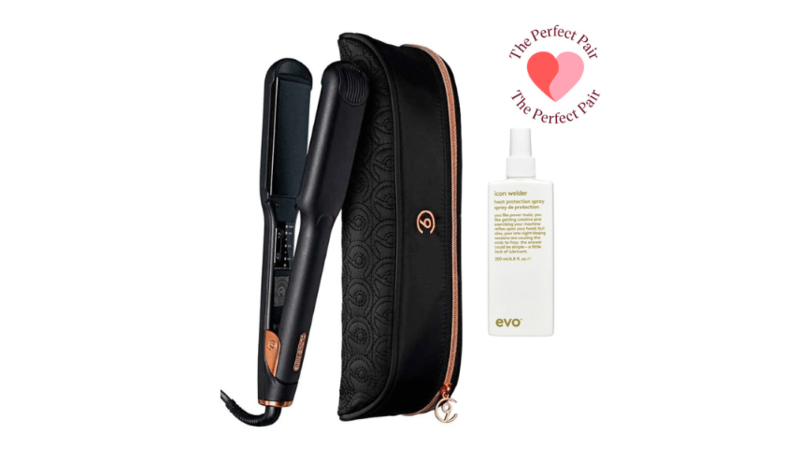 Thick, unruly hair? Listen up! Cloud Nine's Alchemy Wide Iron has been developed to control and style the thickest and most unruly hair types with its extra wide and super smooth ceramic plates. Its innovative temperature control feature allows you to choose from five different temperatures, ensuring optimum performance for all hair types. The floating, mineral-coated ceramic plates are also proven to be kinder to the hair, leaving it feeling conditioned and cared for.
The perfect partner to the Wide Iron is evo Icon Welder Heat Protect Spray. It's a leave-in enriched with nettle extract, horsetail and sea kelp to provide hair with essential nourishment, strength and shine. Whether you're blowdrying, curling or flat ironing, it's a non-negotiable in our books.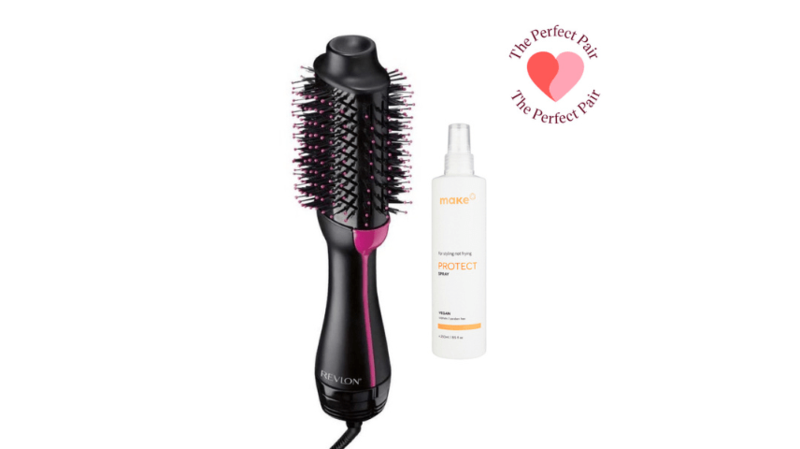 Whether you're reviving yesterday's style or you're a daily hair washer, the Revlon One-Step Hair Dryer and Volumiser is just that: one step. Morning alarm snoozers rejoice! Not only will it cut down your drying and styling time, but it'll also deliver gorgeous volume and a brilliant shine. The unique oval brush design features gently curved sides for smoothing the hair, while the round edges create volume at the roots and effortlessly curled ends – think salon-like blowouts at home.
A thermal protectant is a great partner to the Revlon tool – like Make Protect Spray. Simply spritz it on your strands prior to using the Hair Dryer and Volumiser and its botanical-derived formula will not only protect your strands but help create a smooth finish.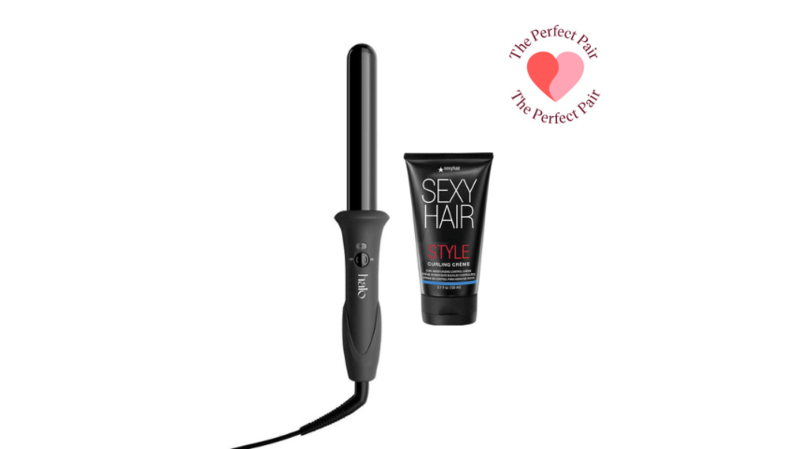 These two are the ultimate curling couple. The Marilyn Ceramic Hair Curler utilises revolutionary Japanese Kyocera® Ceramic Heater Technology and emits ionic heat waves and infrared rays while maintaining even heat distribution over the entire barrel at 180°C. That means your strands will be curled to perfection with a shiny finish, but they'll be less likely to experience heat damage. It also comes with a bonus heat-resistant glove – no burnt fingertips here!
A curling creme is a must for curls that last the distance and look their best. Try Sexy Hair's Style Hair Curling Creme – it's a humidity-resistant styling cream formulated with hydrolysed rice protein to rebuild and strengthen while delivering long-lasting curl memory and bounce sans frizz. We love to see it!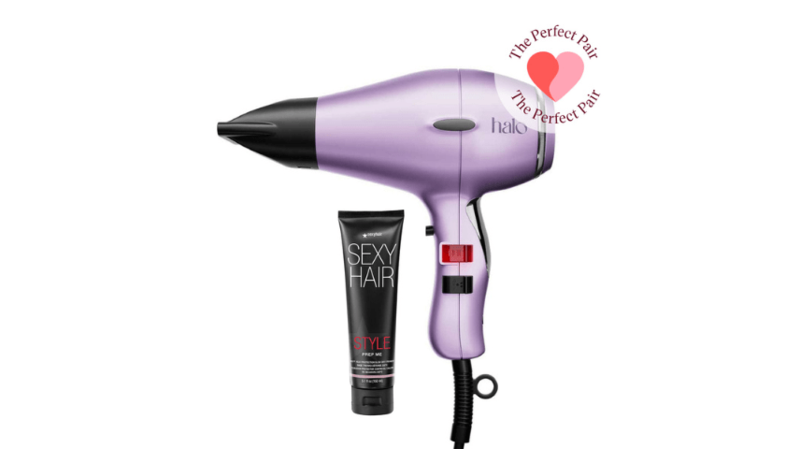 Do you apply something to protect your strands before you pick up the hairdryer in the morning? Maybe it's time to start. Blow-drying your hair is one of the main reasons breakage can occur, but if you have a good heat protectant in your bathroom cupboard there's no need to worry. Take Sexy Hair's Style Hair Prep Me: a 230-degree heat protection blow dry primer that protects your hair against heat damage with a refreshing citrus scent to boot.
On the topic of things that help protect your strands, we think the Halo by Elchim 8th Sense Run Digital Hair Dryer is a no-brainer. It uses clever ceramic heat tech to gently heat the hair from the inside out which not only cares for your cuticles (the protective layer on every strand) but keeps frizz at bay and encourages shine.