'Tis the season for stuffing stockings—but you don't want to break the bank filling them. That's why we've curated a list of hair icons and indulgences that clock in under $30. Whether your (lucky) giftee is all about hair health, investing in scalp care or jetting off on an adventure over the holiday season and needs mini moments for their mane, we've got special spoils to suit everyone.
Tangle Teezer The Wet Detangler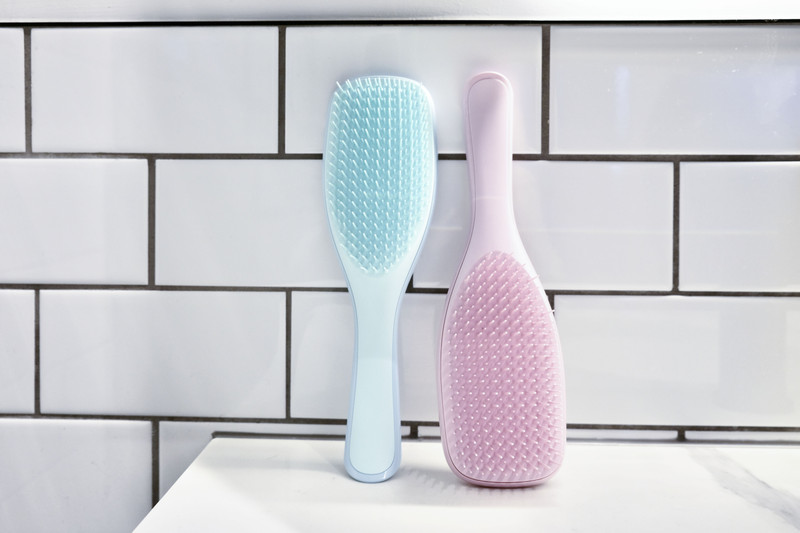 A pastel-hued hair spoil that's incredible for the health of your hair—a Tangle Teezer is the cutest addition to anyone's stocking. An in-shower and sink-side essential, The Wet Detangler's patented two-tiered soft-flex teeth are uber flexible, with the shorter teeth infusing hair with shine and the longer teeth detangling and removing knots. 
The best part? The Wet Detangler is 97% gentler on the scalp than other brushes and helps reduce breakage from brushing and tugging. Hot tip: take yours in the shower to brush through shampoo, conditioner or your fave treatment for even nourishment and no knots.
Pick from OG The Wet Detangler or the Fine & Fragile variant, which is a dream for thin, damaged or colour-treated hair with bristles that are a grade softer for gentler brushing and minimal breakage.
Hairhouse Scalp Stimulating Therapy Brush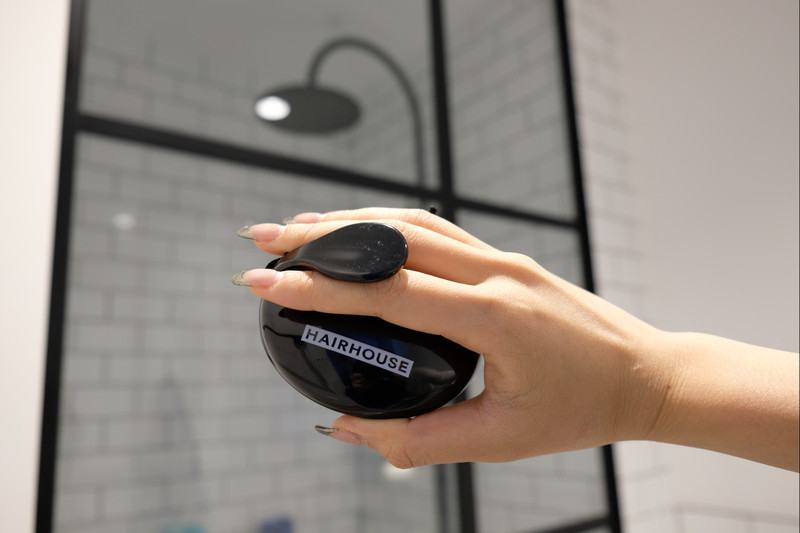 Ever tried a scalp brush? This hand-held therapy brush is basically your at-home version of a scalp treatment, with tapered bristles providing a light (and addictive) massaging action. 
An incredible, budget-friendly tool if you're concerned about thinning hair, the brush helps to stimulate blood circulation in the scalp, bringing an increase of nutrients that nourishes the roots and encourages hair growth. An incredible stress reliever, use yours on wet or dry hair to release tension in the scalp—it's self-care at its finest.
Use yours when you double shampoo to cleanse your scalp and work the product into your hair, removing product build-up (bye-bye dry shampoo), dirt, oil and dead skin cells. Your scalp will never feel cleaner.
Muk Haircare Dry Muk Duo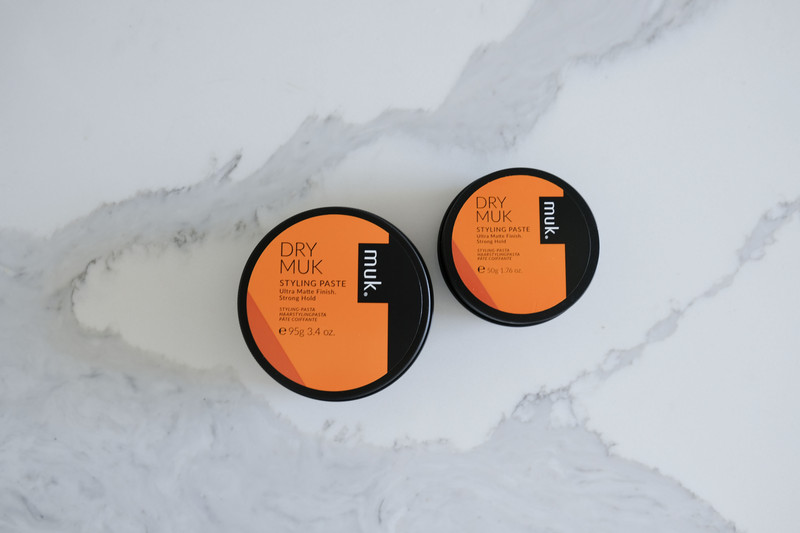 One for the fellas. Treat him to the Muk Haircare Dry Muk Duo featuring a full-size and travel-size pomade to tick off his daily styling needs at home AND on the go. We love the mini for chucking in a gym bag, travel kit or desk drawer to keep his look fresh wherever, whenever.
Expect an all-day hold, natural matte finish and humidity-resistant formula to sculpt refined styles that never flake, crisp or cake hair. Plus, if you change your mind or can't quite get your look to sit just right, the water-soluble pomade will instantly rinse out of your hair—meaning you can refresh and head out the door in a flash without shampooing. Of course, Muk scores bonus points for the pomade's sweet-smelling kiwi scent.
ELEVEN Australia Miracle Treatment Cream or Spray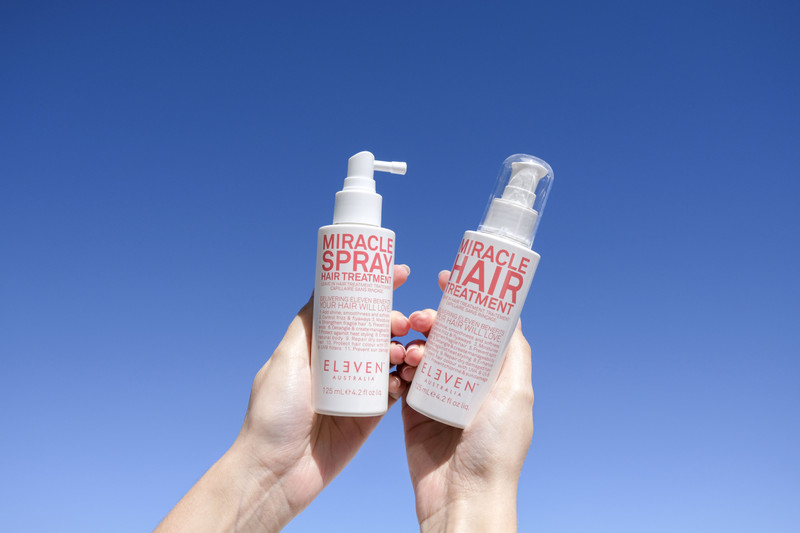 We don't gate keep, so we're sharing a much-loved, all-in-one product at Hairhouse HQ: ELEVEN Australia's Miracle Treatment. Available in a cream or spray formulation, this powerhouse treatment is nutrient-rich, ticking off a mighty eleven benefits that your hair will *literally* soak up.
For shinier, softer, and smoother hair free from frizz and flyaways, the all-in-one hair treatment will strengthen fragile strands, prevent split ends, detangle and promote manageability. It'll also work to repair damaged hair, protect against heat styling and shield colour-treated hair from damage caused by UVA and UVB filters (emitted by the sun) and chlorine.
There's a reason it's called the Miracle Treatment. Spritz onto damp hair and work through with a wide-toothed comb or your Tangle Teezer for even distribution.
Make Curly Cream
for coil definition, the Make Curly Cream should be your go-to styling saviour for taming misbehaving and unruly hair. Apply the lightweight, leave-in lotion to damp, clean hair and enjoy a soft-touch finish with enhanced natural movement. Hair feels soft, smooth and under control with perfectly formed and symmetrical curls that are frizz and flyaway free. 
Clean conscious? Proudly Aussie-made and owned, you'll be pleased to hear that Make's natural and botanically-derived formulations are vegan and cruelty-free without sulphates and parabens. 
NAK Holiday Hydrate Bon Bon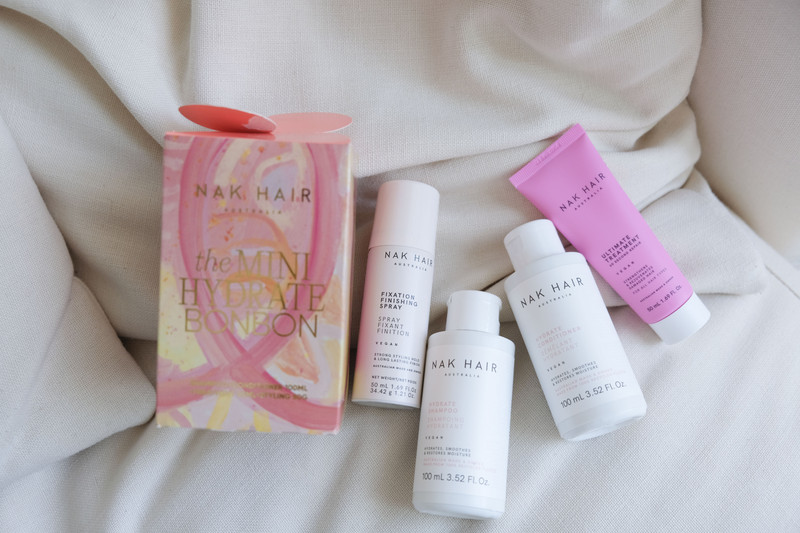 A sweet treat of a surprise that's ever-so-slightly over budget ($2.95 to be exact), I'm obsessed with NAK Hair's Holiday Hydrate Bon Bon. The dreamiest gift for a gal pal or work colleague that's adventuring over the holidays—or has been wanting to try NAK's botanical-boosted hair care—the Bon Bon contains four travel-size minis.
Trust the moisture-rich Hydrate Shampoo and Conditioner to replenish and restore hydration in dry, frizz-prone or colour-treated hair. Smooth the Ultimate Treatment through strands (and leave for 60 seconds) to seal the hair cuticle and deep repair for healthier-looking and feeling hair. And finally, spritz on the Fixation Finishing Spray to lock your look into place.
It covers all bases, is suitable for all hair types and is a great way to try the brand before indulging in full-size products.
Hairhouse $25 Gift Card
Still stuck on what to gift? Well, give them a treat you know they'll love: the power to pick their pressie. We get that hair care is personal, and no one knows their hair type, texture and concern better than they do. Our Hairhouse eGift Vouchers will be delivered straight to their inbox (no messing around here) and are available from $25 to $250, or head in-store for a physical Gift Card to pop in their stocking.